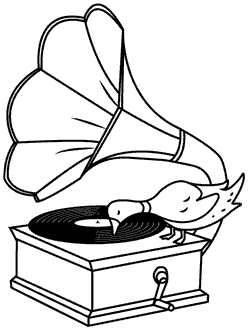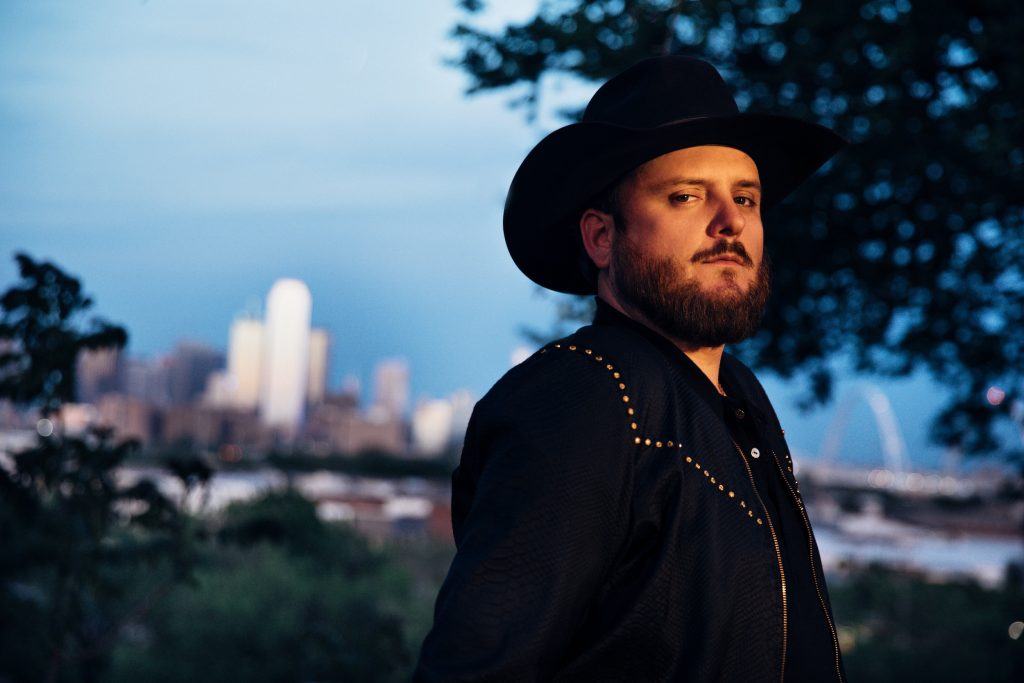 Making Room 41 nearly killed Paul Cauthen. Ironically enough, it's also the very thing that saved him.
"Finishing this record was one of the craziest experiences I've ever been a part of," reflects Cauthen, the larger-than-life Texas troubadour nicknamed Big Velvet for his impossibly smooth, baritone voice. "I'm honestly glad it's done because I don't think I'd survive if I had to do it all over again. No way."
Written during a roughly two-year stint spent living out of a suitcase in Dallas' Belmont Hotel, Room 41 chronicles Cauthen's white-knuckle journey to the brink and back, a harrowing experience that landed him in and out of the hospital as he careened between ecstasy and misery more times than he could count. Cauthen has long been a pusher of boundaries (musical and otherwise), and Room 41 is no exception, with electrifying performances that blend old-school country and gritty soul with 70's funk and stirring gospel. His lyrics take on biblical proportions as they tackle lust and envy, pride and despair, destruction and redemption, but these songs are no parables.
Cauthen lived every single line of this record, and he's survived to tell the tale.
"I've always been the kind of artist that can't write something unless I feel it and I mean it." says Cauthen, "This record is as real as it gets for me. I am these songs."
Cauthen first earned his reputation as a fire-breathing truth-teller with the acclaimed roots rock band Sons of Fathers, but it wasn't until the 2016 release of his solo debut, My Gospel, that he truly tapped into the full depth of his prodigious talents. Vice Noisey dubbed it "a somber reminder of how lucky we are to be alive," while Texas Monthly raved that Cauthen "sound[s] like the Highwaymen all rolled into one: he's got Willie's phrasing, Johnny's haggard quiver, Kristofferson's knack for storytelling, and Waylon's baritone." The album landed on a slew of Best Of lists at the year's end and earned festival appearances from Austin City Limits and Pickathon to Stagecoach and Tumbleweed along with dates opening for Elle King, Margo Price, Midland, Cody Jinks, Social Distortion and more. He followed it up two years later with Have Mercy, an album that prompted Rolling Stone to dub him "one of the most fascinating, and eccentric, new voices in country music" and NPR's Ann Powers to proclaim 2019 as "the year of Paul Cauthen."
As his professional life reached new heights, though, Cauthen's personal life hit new lows, and he soon found himself drifting without a home. Checked in to room 41 at the Belmont, he began escalating his self-destructive tendencies, medicating heartbreak and anxiety with alcohol and drugs as he ground himself into oblivion.
"I'd drink like a fish all night and stay up writing or recording from about 4am until noon," Cauthen explains. "Then I'd sleep away the rest of the day until it was time to start over again. The only thing that kept me ticking was the songs."
Cauthen's routine may have left him with plenty to write about, but it was taking a heavy toll on both his physical and mental health.
"The whole 'ripping your heart of our chest and pouring it into your art' thing might be good for songwriting for a little while," says Cauthen, "but I wouldn't wish it on anybody. I worked myself up into such a frenzy that I couldn't keep going on without getting some real medical help."
Cauthen credits his survival in no small part to his collaborators on the album, a wide range of writers, musicians, and producers who rallied around him and believed in his work enough to help him see it through. The production credits alone read like a who's who of modern Texas music, including Niles City Sound (Leon Bridges, Nicole Atkins), Matt Pence (Jason Isbell, Nikki Lane), and Beau Bedford and Jason Burt, Cauthen's longtime creative foils at Dallas' Modern Electric studio.
"Modern Electric is always going to be my home," says Cauthen, "but after we started working on this album there, I felt like I hit a wall and needed a change of scenery, so I brought the band with me over to Fort Worth to work with Austin Jenkins and Josh Block and Chris Vivion at Niles City. Nobody had brought the Dallas sound to Fort Worth like that before, and it turned out to be a recipe for something really special."
The mix of producers and recording environments helped Cauthen walk the line between retro and modern, with bold, adventurous arrangements informed by country tradition but completely untethered from its strictures. The introduction of album opener "Holy Ghost Fire" sounds more like Gnarls Barkley than Merle Haggard, and the ultra-funky "Cocaine Country Dancing" flirts with Prince, but the arrival of Cauthen's unmistakable voice gives each song a singular life of its own. As with much of the album, tracks like "Holy Ghost Fire" and the "Cocaine Country Dancing" find themselves taking good hard looks in the mirror, and while they're not exactly thrilled with what they see, the experiences are ultimately cathartic ones. The sweeping "Prayed For Rain," for instance, serves as a reminder to be selfless in the face of our more egotistical instincts, while the heartrending "Slow Down" is a plea to treat ourselves with patience and kindness, and the R&B-influenced "Freak" recognizes that, deep down, we all want and deserve the same things out of life.
"I wrote that song about my experience in the Smith County Jail," says Cauthen. "I met a lot of crazy characters there, but everybody in this world deserves a chance. At the end of the day, we're all freaks, and we all just want to love and be loved."
Cauthen's never had a problem when it comes to loving those around him, but learning to love himself has been a different story altogether. He comes to terms with the person behind the persona on "Big Velvet," grapples with his faith on the rousing "Give 'em Peace," and channels Roy Orbison on the gorgeous "Can't Be Alone."
"I started writing that song on the piano in the lobby of The Belmont at 4am," says Cauthen. "I probably woke some guests up, but at the time, I didn't really care. I just didn't think I could take feeling alone like that any more."
In the end, writing and recording Room 41 showed Cauthen that he wasn't alone, and in that sense, maybe these songs are parables after all. As richly detailed and firmly rooted in Cauthen's lived experiences as they are, the stories here are universal, with the kind of deeply layered meanings and insights that continue to reveal themselves slowly over time. These days, Cauthen is out of the hotel, but he still carries the lessons he learned in room 41 everywhere he goes, approaching life with a newfound gratefulness and living in the moment with an appreciation for the present that might have seemed impossible even just a year ago.
"I'm making a living with my music and paying the bills," says Cauthen. "I've already made it in my eyes. I'm here. I've arrived."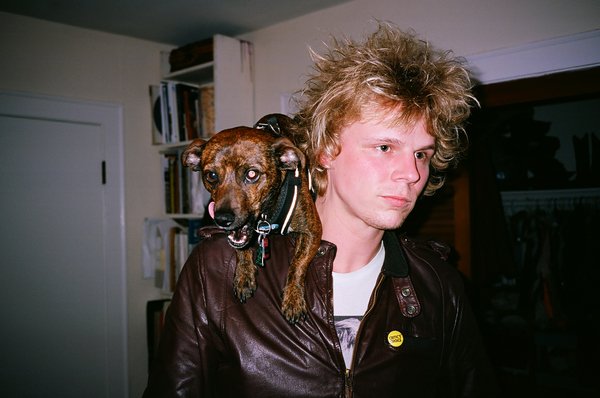 Kyle Craft
There is this curious equilibrium to existence: In order to create balance, the universe must giveth, and the universe must taketh. Kyle Craft, along with his now solidified backing band dubbed Showboat Honey, know this all too well. And this is why their self-titled album, the contemplative yet restless Showboat Honey (Sub Pop Records, July 12th, 2019) reflects that sturm und drang. "This is basically an album centered around bad luck and good fortune hitting at the same time," Craft explains "Then, out of nowhere, I find love. Everything went to shit except that. I guess that's how life works."
No track better captures this duality than the sweeping "Sunday Driver," about sticking to your guns, despite a universe of blowback. "At this point, you get baptized by certain fires and start to walk with the dead a little bit, like nothing can harm you anymore," says the Portland-based musician. "That's what self-love sounds like to me, as aggressive as that sounds."
The sticky-sweet title of the album is lifted from the brightly choral "Buzzkill Caterwaul" ("Once you were the showboat honey/ But your ship sailed out"). "I wanted to make something that sounded like a raucous collision of Leon Russell and Patti Smith," he says, "But 'Buzzkill Caterwaul' was the only tune that ended up showcasing that vision."
Though aesthetics veer from song to song, Showboat Honey's steadfast formula remains the same. Drummer Haven Mutlz holds down the machine with a '60s/'70s fast-molasses groove that locks in with the slinky rolling bass of Billy Slater. When Kevin Clark isn't bouncing across the piano, his mellotron strings swell in and out of frame. Jack of all trades Ben Steinmetz's organ parts well up from the deep of the songs, while lead guitarist Jeremy Kale's solos rip through them like electricity. On top of it all, sits the tongue-in-cheek phantasmagoria created by Craft's lyrics.
Lyrically, perspectives shift to imbue life into a cast of intriguing, mysterious characters, à la Bob Dylan. ("There is not a single thing in my life that has affected me more than the first time I heard Dylan," says Craft. "It immediately changed my life.") "Johnny (Free & Easy)" is seemingly about a date gone awry at a swinger's party in the Hollywood Hills. And the twangy pop of "O! Lucky Hand" appears to shadow a poor sod desperate to elude a hex. Its antidote is the stunning, cinematic "Deathwish Blue," which sounds like a deep cut from the book of John Lennon, about the lovesick salvation found in his bride to be, Lydia.
If that's not head-trippy enough, the carefree sing-along "2 Ugly 4 NY" features a lyrical reference to a previous incarnation of Craft. Its lyrics—"Don't wanna see Death strum for cash downtown/ Or the look on his face when the change hits the case on the ground"—call out his early days in Portland when he went by the moniker of Hobo Grim. Busking downtown, he'd cover country tunes while dressed as the Grim Reaper so as to conceal his true identity.
Craft started writing about as soon as he could play the guitar at the age of 15. He grew up in the isolated Mississippi River town of Vidalia, Louisiana where his chops weren't honed in a woodshed, but rather an old, dingy meat freezer that was out of commission. When asked about the first song he'd ever written, he laughs, saying it was an "angsty-rock tune" and "a rare bird of how bad a song could be."
After years of touring, two LPs with Sub Pop Records, and solidifying the band, he's since grown into a prodigious songwriter, to say the least. The band recorded Showboat Honey—co-produced by Craft, Clark, and Slater—at their own Moonbase Studios in Portland over 2018. "We approached this record differently for sure," Craft says. "I'd make a demo, and after putting the songs together, shoot it to the band for ideas." Tracks such as "Broken Mirror Pose" ended up being highly collaborative, while others settled into Craft's original vision. "Deathwish Blue," for instance, was tracked in a similar fashion to his solo debut, Dolls of Highland, with Craft tracking every instrument by himself.
Kyle and the members of Showboat Honey worked at such a feverish wine-fueled pace that they actually ended up with two completely different albums. But at the end of the day, they decided to combine the two into what is now Showboat Honey, a moonstruck rock 'n' roll record teeming with reckless abandon.
"We thought we had the album done at one point. But at the last minute, I was like, 'Shit, this isn't the album. This isn't it,'" Kyle says. "It was just a gut feeling. I'm glad for that because I feel like I ended up writing some of the best songs I've ever written."