Health & Safety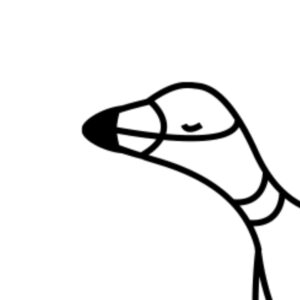 The safety of the live music fans, local bands and touring artists are our number one priority. 🧡
As such, we are requiring anyone attending a Duck Club show to wear a mask and practice social distancing when you're in the common areas, a line or going to the bathrooms (this includes outdoor shows) and when you are not eating or drinking (for indoor shows).
---
 ⭐️ STARTING 10/15/21 ⭐️
WILL REQUIRE PROOF OF VACCINATION AT ALL DUCK CLUB SHOWS
You need to show proof of vaccination (picture of card allowed) to enter any one of our events, until further notice.
---
DUCK CLUB HEALTH PLEDGE We ask that you not attend a Duck Club show if any of the following is true for you or anyone in your party:
Within 10 days before attending a Duck Club show you have tested positive, or been exposed to someone who has tested positive for, COVID-19;
Within 48 hours prior to attending a Duck Club show, you have experienced symptoms of COVID-19 (e.g., a fever of 100.4F or higher, cough, shortness of breath or difficulty breathing, chills, repeated shaking muscle pain/achiness, headache, sore throat, loss of taste or smell, nasal congestion, runny nose, vomiting, diarrhea, fatigue or any other symptoms associated with COVID-19 identified by the Centers for Disease Control and Prevention);
Within 10 days prior to attending a Duck Club show, you have travelled to any international territory identified by federal or applicable state or local governments as being subject to travel or quarantine advisories due to COVID-19.
COVID-19 WARNING COVID-19 is an extremely contagious disease that can lead to severe illness and death. According to the Centers For Disease Control and Prevention, senior citizens and guests with underlying medical conditions are especially vulnerable. There is an inherent and elevated risk of exposure to COVID-19 in any public place or place where people are present and there is no guarantee, express or implied, that those attending our shows will not be exposed to COVID-19. We have taken enhanced health and safety measures for you, our artists and staff. You must follow all posted instructions while attending a Duck Club show. By attending a Duck Club show, you voluntarily assume all risks related to exposure to COVID-19. Let's help keep each other healthy! Get a vaccine! DUCK CLUB SAFETY PROTOCOLS At this time, Duck Club will have enhanced precautions during shows to help attendees, performers, volunteers and staff keep themselves healthy. If we feel it's not safe to hold an event all together, we will notify everyone immediately.
We encourage all attendees and performers to get a COVID-19 vaccine
We encourage those under 12 and those who are unable to get a vaccine to wear masks throughout the footprint
We intend to follow all local/state/national guidelines on masking and social distancing
COVID-19 VACCINE INFORMATION Luckily vaccinations are free and readily available in many areas. If you're in Idaho, you can find a vaccination location here. Alternatively, you can find vaccination options across the country here. WHAT'S UP? If the new safety protocols don't work for you, for whatever reason, please email [email protected]. We will process refund requests on a case-by-case basis, as always 🙂