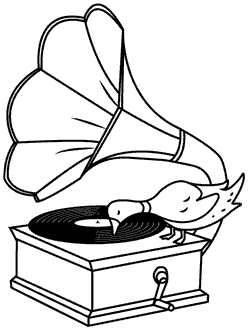 Flipside Fest
RELIVE THE INAUGURAL FLIPSIDE FEST IN PHOTOS
A neighborhood music + mural festival in Garden City
Friday, September 23 – Sunday, September 25, 2022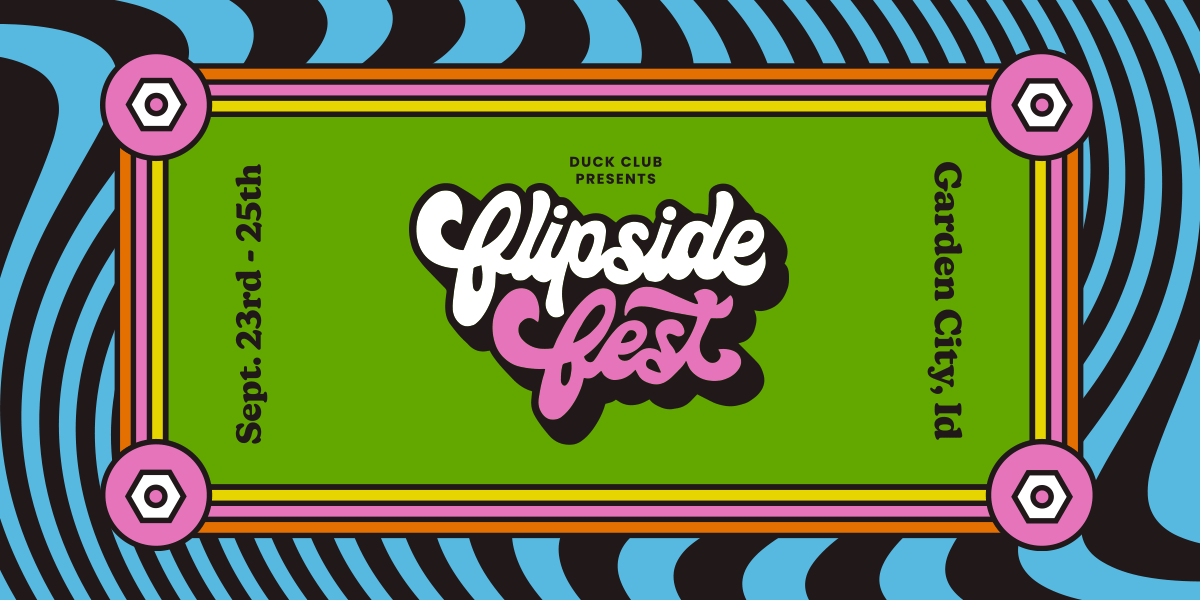 After having Treefort in September of 2021, we heard your cries for a fall festival. And while Treefort Music Fest in September was one of the best, it was a one-off experience. This September, instead of coming together in downtown Boise, we'll catch you on the Flipside.
Flipside Fest is a three-day music and mural festival in Garden City, Idaho. The fest is an all-ages, outdoor, multi-venue festival featuring 50ish local and touring bands, live murals by local artists, and immersive on-foot exploration of the Surel Mitchell Live-Work-Create District in Garden City.
Headliners for the first ever Flipside Fest include Boise's very own BUILT TO SPILL, Bay Area's psychedelic soul outfit MONOPHONICS, and LA's' quickly rising AUTOMATIC, who just released their latest album on Stones Throw Records. All headlining bands will perform at the Main Stage, located in the parking lot of the Visual Arts Collective. Additional acts to perform the inaugural festival are Chicago's reverb-heavy indie trio DEHD, an all time Treefort favorite DELICATE STEVE, LA's groovy bunch DE LUX, Seattle soulful "anthem artist" SHAINA SHEPHERD, and Swiss instrumental sextet L'ECLAIR. 
Additional bands include THE MOSS (Hawaii/SLC), SPOON BENDERS (Portland), GA-20 (Boston), PLASTIC PICNIC (Brooklyn, NY), KENDRA MORRIS (NYC), EXUM (Richmond, VA), WAZUMBIANS (Ghana), THE FRENCH TIPS (Boise) and more!
Late Night Afterparties (21+) will take place after the outdoor shows end and include Portland's TROUBLED YOUTH and CASUAL AZTEC from Bridge Club, a long-standing queer party, San Francisco's BROWN AMY, known mostly for her involvement with the Latino/ Womxn collective Chulita Vinyl Club and Sunday queer party Hard French, along with locals BLACK VELVET, NOT THAT JENNIFER, OROGRAPHIC, DEEVEAUX and more. In addition to live bands and DJs, Somewhere Bar will host Drag Race superstar MARIAH PARIS BALENCIAGA, who was featured on Lizzo's "JUICE" music video in 2019.
FULL LINEUP
Built To Spill • Monophonics • Automatic • Dehd • Delicate Steve • De Lux • Shaina Shepherd • The Moss • GA-20 • Spoon Benders • L'Eclair • Kendra Morris • The French Tips • Exum • Wazumbians • Afrosonics • Angel Abaya • Nick Delffs • Oruã • Lobo Lara • Plastic Picnic • Mr Grant Olsen • Carlos Truly • Itchy Kitty • Moon Owl's Mages • McKenna Esteb • Wend • Blix • Frankie Tillo • Thomas Paul & The Doll Garnet Band • Zero • Steve Fulton • Up Is The Down Is The • Chief Broom • Plum Vision • Lonesome Jetboat Ramblers • Papas • Crush The Monster • The Macks • Darian Renee • aka Belle • Tejano Outlaw • Braided Waves • Trauma Kit • Mandias• Ryan Curtis • Laveda • VEMM • Floating Witch's Head • Ealdor Bealu • High Pine Whiskey Yell • xox • Porcelain Tongue • Neocentrics • Rat Champion • David Henry • Gipsy Moonrise • Jonathan Warren & The Billygoats • Corduroy Blue • Hand Trembler • Aterrima • J. Stokes, Bendi, Past Life Kenny, Scozzari  • JÜN • Mike Coykendall • Trippy Hearts • Wet Pet • Chelsea Smith (Cactus Moon) • Talon Smartt • Leading Lines • Jesse Blake Rundle • Allegedly • Sam Henry Band • Patrick Dansereau ~ DJs ~ Brown Amy • Troubled Youth b2b Casual Aztec • Orographic • Black Velvet • Deeveaux • Not That Jennifer • Jesse Walker b2b Matthew Fit b2b Gizmoe • Tropico 208 (RaBeatz b2b k-schef b2b Bobby Water) • Harley Innocent • Khloe
LISTEN TO THE LINEUP
Listen to all the artists making their way to Garden City on the official Flipside Fest playlist.
Sign up here to receive updates about the upcoming Flipside Fest and other upcoming shows with Duck Club Presents.