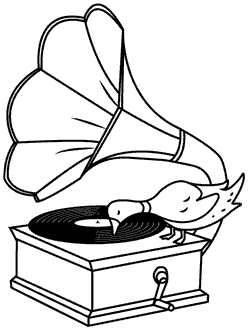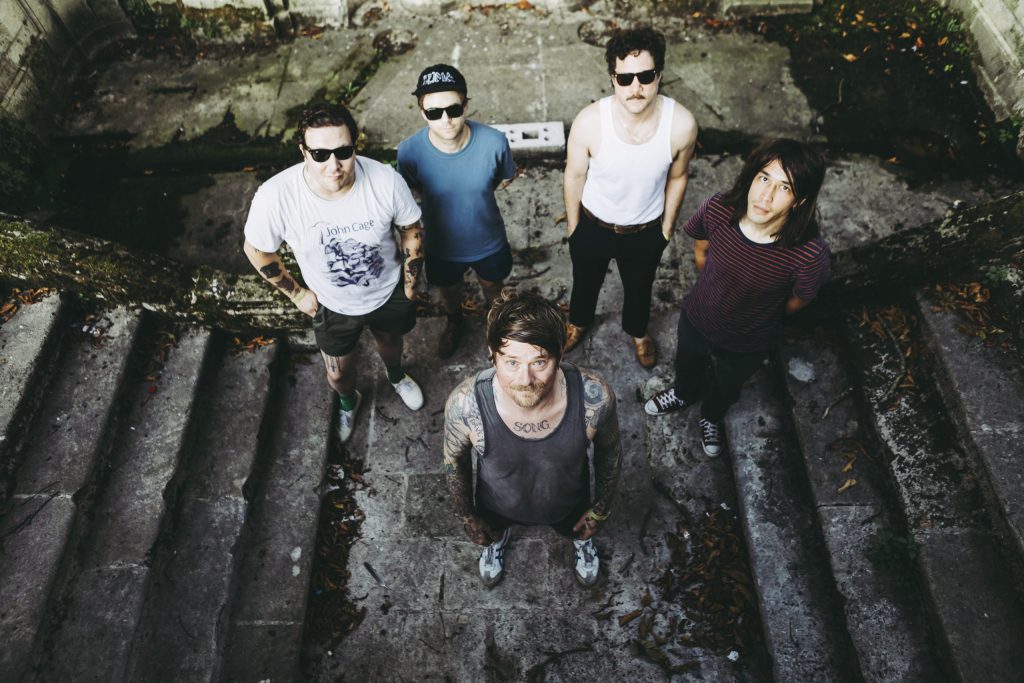 With a stage show that's best described as sweat-drenched and a long list of albums sporting their trademark unhinged approach, Thee Oh Sees are one of the most invigorating garage punk bands of their era. Led by guitarist/vocalist John Dwyer, whose guitar sound and brutally powerful way of playing are instantly identifiable, the group went through a series of changes that led them from clanging lo-fi garage experimentalism on albums like their 2007 debut, Sucks Blood, to weirdo psych-pop on 2011's Castlemania and almost slick garage punk on 2014's Drop. After that album, Dwyer expanded the band's sonic reach to include proto-metal, dark psych, and trippy prog. 2015's Mutilator Defeated at Last bore the first fruits of this new sound, and over the next few years they embarked on a mad rush of creativity, resulting in a slew of mind-bending albums: 2016's A Weird Exits added some motorik rhythms to the mix; boogie rock organs and mystical jazz-rock were featured on 2018's Smote Reverser; and 2020's Metamorphosed offered up a blown-out fusion of all the things they had been doing over the past decade. Along the way they became a top-tier psychedelic rock band, one that could be counted on to do the unexpected — like release a hardcore punk album (2022's A Foul Form) — with reliably thrilling results.
After Rhode Island native Dwyer relocated to California in the late '90s, he became active on the San Francisco indie scene, playing with several bands including the Coachwhips, Pink & Brown, Yikes, Up Its Alive, and Swords & Sandals. Dwyer formed OCS (which was an acronym for Orinoka Crash Suite, Orange County Sound, or whatever Dwyer decided it was on any given day) as a vehicle for the experimental instrumentals he was producing in his home studio. In time, OCS morphed into an actual band, and worked under the usual flurry of names, most notably as the Oh Sees or the Ohsees, and eventually as Thee Oh Sees. The group featured Dwyer on guitar and vocals, Brigid Dawson on vocals and tambourine, Petey Dammit on bass, and Mike Shoun on drums.
Sounding a bit like the Mamas & the Papas and Love run through a blender with bent and rusty blades, the band signed with the German Tomlab label and released Sucks Blood in 2007, and The Master's Bedroom Is Worth Spending a Night In in 2008. Thee Oh Sees' moved over to In the Red for their third album, 2009's Help, which featured a splash of a garage rock power mixed with the band's psych-pop sound. Warm Slime followed in 2010. Thee Oh Sees pulled double duty in 2011, offering the pop-leaning Castlemania in June, followed in November by the heavier, wilder Carrion Crawler/The Dream, which was also the band's first recording with second drummer Lars Finberg of the like-minded group the Intelligence. Never a band to rest when they could be making noise, Thee Oh Sees returned in September 2012 with Putrifiers II, an album combining Castlemania's fractured pop sensibilities and Carrion Crawler/The Dream's ferocious rock experimentation. Their next foray, 2013's Floating Coffin, saw the group stripping away all the weirdness and hitting hard with a heavy set of straight-ahead garage/punk rock tunes.
With Dawson moving to Santa Cruz and Dwyer decamping to L.A. later that year, it looked like the band would soon split, especially after Dwyer told the crowd at a show in December 2013, "This will be the last Oh Sees show for a long while, so dig in." The hiatus was temporary, though, and there was a new album, Drop, released in early 2014. It was made solely by Dwyer and longtime producer Chris Woodhouse in an old banana-ripening warehouse and featured a more arranged, strangely poppy sound. With a new lineup that featured drummer Nick Murray and bassist Timothy Hellman, Thee Oh Sees returned to the stage for a series of shows and recorded their 14th album, Mutilator Defeated at Last. It came out in May 2015 and featured former member Dawson on backing vocals.
Soon after the album's release, Murray left the band and was replaced by two drummers, Ryan Moutinho and Dan Rincon, for a subsequent tour. A live album was recorded during a stop in San Francisco and issued in June 2016 as part of Castle Face's Live in San Francisco series. Following hot on the live album's heels was the group's 15th album, A Weird Exits, which arrived in August. It featured contributions from the live band and a cover by Hair Police's Robert Beatty, who is known for his hallucinatory, airbrushed artwork. Before the year was out, the band released another single, "Fortress," and An Odd Entrances, an album made up of songs recorded at the same sessions as A Weird Exits.
The group were oddly silent for the first half of 2017; when they returned it was with an abbreviated name (Oh Sees) and a new drummer, Paul Quattrone, to replace the departed Moutinho. The first recorded output by the new lineup was Orc, which was released in August and featured contributions from Brigid Dawson. A couple months later, Dwyer and Dawson revived the OCS name for Memory of a Cut Off Head, an album of quietly hazy acid folk songs. The band took another long break (for them) from releasing albums, but when they did come back it was with the expansive, prog- and metal-influenced Smote Reverser. It was released by Castle Face in August 2018 and featured the same basic lineup as Orc, with the addition of keyboardist Tomas Dolas from Mr. Elevator and the Brain Hotel.
The band kept up a steady rate of live shows throughout the next year, and Castle Face reissued two of their early lo-fi releases (The Cool Death of the Island Raiders and Graveblockers). They also found time to record Face Stabber, an expansively trippy album that added more electronic and free jazz elements to their already full sound that was issued in August 2019. After releases by Dwyer's Damaged Bug project and free jazz band Bent Arcana — both of which featured appearances by Oh Sees bandmates — he unveiled his band's new name, Osees, as they returned in September 2020 with Protean Threat, a more aggressive, punk-influenced album that boiled their prog and jazz leanings into smaller portions. Just a month later, the group showed off two sides of their musical personality with the album Metamorphosed, which opened with three punk ravers, each just under two minutes long, and closed with a pair of extended prog-psych jams clocking in at 14 and 23 minutes. Just in case anyone accused Dwyer of slacking, he rounded out the year by releasing Panther Rotate, an album made from drastic remixes of songs from Protean Threat, electronic excursions, field recordings, and a sideways cover of a song by Alice Cooper's early garage band the Spiders.
Dwyer spent much of 2021 releasing psychedelic avant-jazz records made with a rotating cast of fellow travelers, then the band embarked on a North American tour in the latter part of the year. When they returned to making records, it was with a set of songs that paid homage to the loud, fast, and uncompromising hardcore punk bands Dwyer was a fan of as a youth and rediscovered during the COVID-19 lockdowns. Cheaply recorded with barely any reverb and half the length of their prior few albums, A Foul Form showed off the band at their most brutal and featured a cover of a song by one of the inspirations for the project, Rudimentary Peni. ~ Tim Sendra & Mark Deming, Rovi