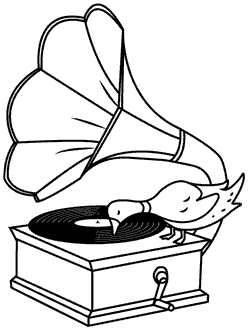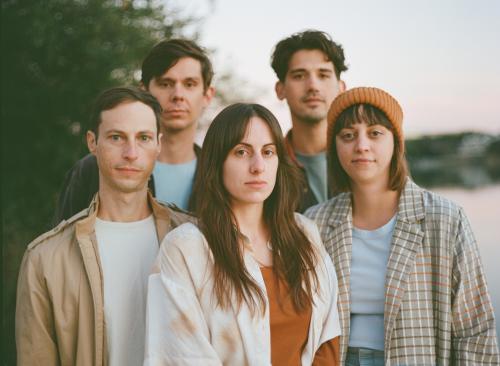 Sun June makes regret pop in Austin, Texas.
Laura Colwell and Stephen Salisbury formed the band while working long hours in director Terrence Malick's editing rooms, practicing in the office whenever Malick was out of town.
They worked with Dan Duszynski (Cross Record; Loma) and fellow Malick alum Will Patterson (Sleep Good) on a set of demos before solidifying the current line up of Michael Bain on guitar, Sarah Schultz on drums, and Justin Harris on bass.
In 2017 they began working on
Years
with Evan Kaspar at Estuary Recording Facility, recording live to tape. Tony Presley of the Austin label Keeled Scales was living above the studio at the time, and first heard Sun June through the floorboards.
Years
was released on
June 15, 2018
via
Keeled Scales
, home to kindred talent like Julia Lucille, Big Thief's Buck Meek and more. So far they've released a music video for "
Young
,
" a thoughtfully thumping visit with the past that found its way onto reputable playlists like Fresh Finds and NPR's Staff Picks, and one for "
Discotheque
,"
an equally resonant reminiscence picked up by New Indie Mix
and YouTube's taste-making Coffee Shop Blend. Their third single, "
Slow Rise II
," premiered on Consequence of Sound, and their fourth, "
Records
," premiered on NPR.org. 
Years
is a we've-been-broken-up-a-long-time record. It explores how loss—of friends, family members, and partners—evolves over time. But its ten songs aren't weighed down or overly dour. Layered vocals and warm guitar lines float over simple structures, and no sound is overly polished or processed. 
The band has been touring extensively on the record, and in March 2019 they released
Younger
, a four song companion piece to the debut. It features new songs "Monster Moon" and "NYC" along with two
Years
demos. They're now at work on their second record.