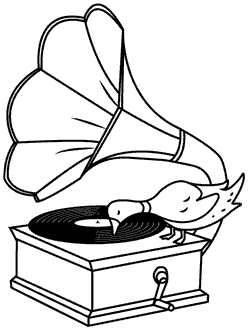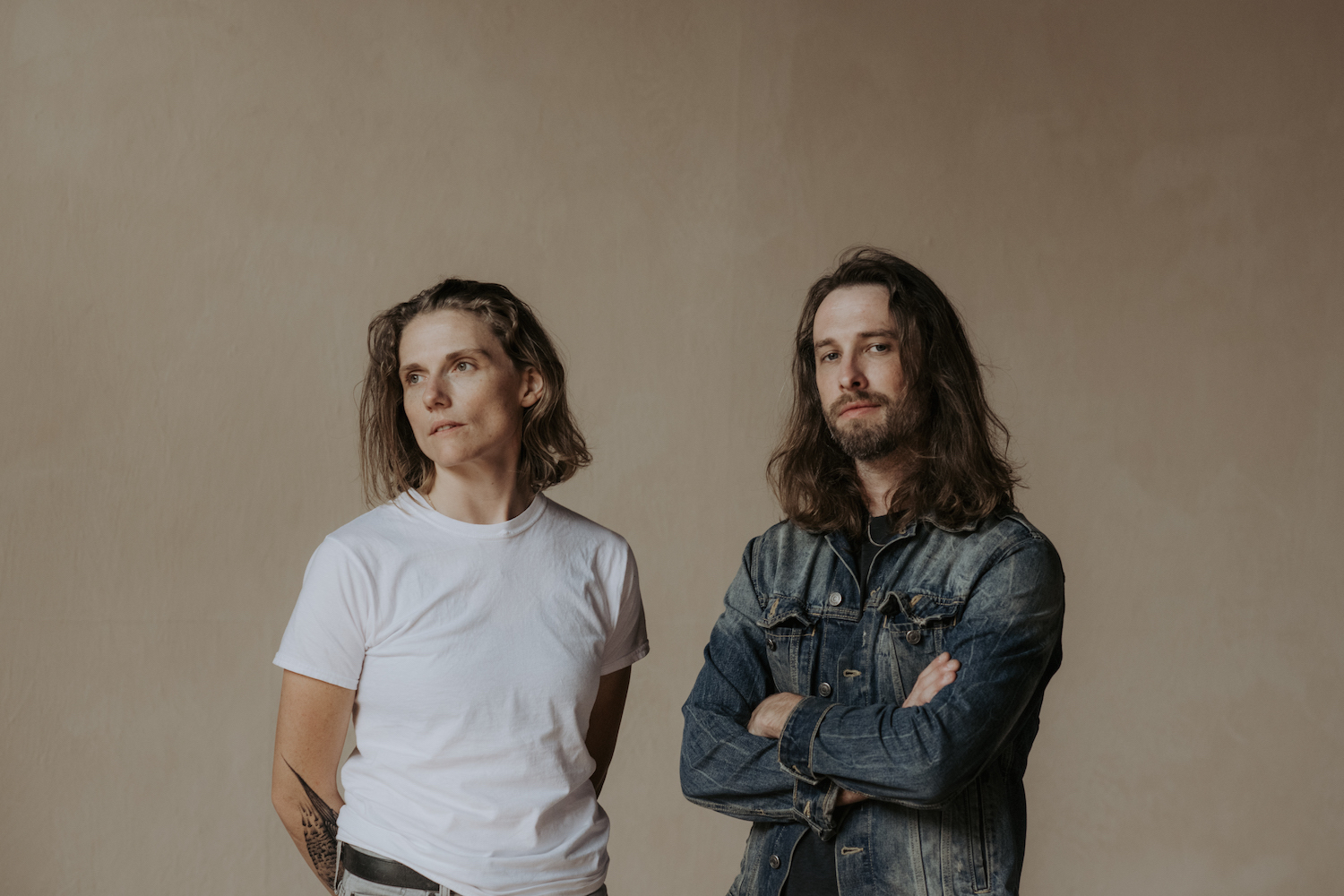 A bustling boulevard in the heart of Milwaukee provides a colorful backdrop for the latest album by folk duo Dead Horses.
Brady Street
, which is due out on August 12, 2022, is Dead Horses' first full-length release since their arresting 2018 record,
My Mother the Moon.
The last album charted on the Americana Top 50 radio charts for three consecutive months. The single "Turntable" accrued more than 35 million spins on Spotify and was also featured on the Amazon and Apple Americana playlists. The pair's select media highlights include a
Rolling Stone
"Artist You Should Know" mention as well as profiles in
Billboard
,
Noisey
, and even independent global news publication
Democracy Now!
For their fourth full-length press, the pair decided to stick to their roots and record at Honeytone Studios in Neenah. "We wanted to produce something that seemed true to us, so we opted for a closer-to-home approach," explains Daniel Wolff. "The experience allowed us to dive in and out of the studio and really work with the individual songs and the overall feel of
Brady Street
. Because of this, I believe we created a set of songs that contain a wider variety of sounds and textures that we knew were possible for us but didn't have the chance to accomplish yet based on our previous recording strategies."
The new record kicks off with its title track, "Brady Street," a song that took many months to finish, but one that Sarah Vos says she "never lost faith in because it seemed to really capture a mood I've never been able to through song." The second and third tracks open to reveal Dead Horses' evolution into more intricate places rhythmically and sonically, only to pull away to the live recorded, sparsely beautiful, intimate "Bird Over the Train." Track 8, titled "You Are Who You Need to Be," is a ballad meant to empower those who don't fit into society's gender and sexuality norms. The final tracks, "Under Grey Skies" and "Days Grow Longer," leave the listener with an unexpected sound from the band. "The sound is more fun and lighthearted than what we usually create, unless you're looking too hard," Vos observes. 
"I feel that
Brady Street
is a coming-of-age record for us – both musically and thematically," Vos shares. "In some ways,
Brady Street
is an answer to
My Mother the Moon.
The latter was written and recorded in the midst of working through childhood traumas and first venturing out on my own.
Brady Street
is less naive, more gritty, more focused."
Brady Street
takes the intimacy of nature and brings it into the oftentimes reckless city life. Instead of walks through the forest, the songs take the audience on walks through the city, past all the old churches and bars with rich histories. Both records are filled with songs of hope and the search for beauty, as well as compassion for others, especially strangers. Written primarily throughout the COVID lockdown
,
Brady Street
turns inward and reflects the introspection many of us encountered over the course of the often-melancholy pandemic.
Since the band's early days, Dead Horses has been something of a fluid project centered around Sarah and Dan but has also welcomed other like minded musicians for recording and touring. The band's seemingly dark name is a loving tribute to a former friend of the band who passed away due to struggles with opioid abuse. To this end, Vos says, "Our music is about hope and joy, all while sharing an important message that you're never alone in your battles."
The union of Sarah's emotive songwriting and Dan's intrepid bass playing transcends the singer-songwriter-with-backup-musicians paradigm. Dan's adventurous musicality equally shines alongside Sarah's songwriting sensibility. To date, Dead Horses has released three albums, two of which have been produced by Ken Coomer of Uncle Tupelo and Wilco, an Audiotree Live Session, three singles, and a five-song EP.
Touring has been essential to the group's vitality. Choice live performance highlights include national tours with Mandolin Orange and Trampled by Turtles, opening for The Who at Alpine Valley, appearances at Red Rocks Amphitheater, and festivals such as Northwest String Summit, Red Wing Roots, Red Ants Pants, and Bristol Rhythm and Roots.
Sarah and Dan met during post-college crossroads moments. "Everything felt like this blank canvas back then, and we had these lifelong dreams of music," Sarah recalls. "It all happened very organically." Initially, Sarah and Dan resided in different musical spheres. Sarah was at a singer-songwriter vantage point, whereas Dan had previously played in punk bands, but the two quickly bonded over their shared adoration of folk music and upbringings in the church.
During those formative times, Sarah showed Dan songs she had been writing since high school. Inspired by her catalog of music, Dan decided to take on a new instrument, the upright bass, and set out to explore its melodic possibilities. Once together, the pair wasted no time in pursuing recording and touring opportunities, garnering a dedicated fanbase from the start.
Dead Horses is thrilled to support
Brady Street
with tours across the United States. Over the years, the road has become somewhat of a second home for Sarah and Dan. "Connecting with people at shows and being open together breathes new life into everything," Sarah notes. "You can go somewhere and feel like a total stranger or a lost tourist at first," as Dan perfectly describes the sensation of performing, "but once you hit the stage, you feel like you're part of an all-too-familiar community."
PAST SHOWS