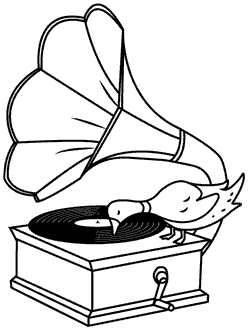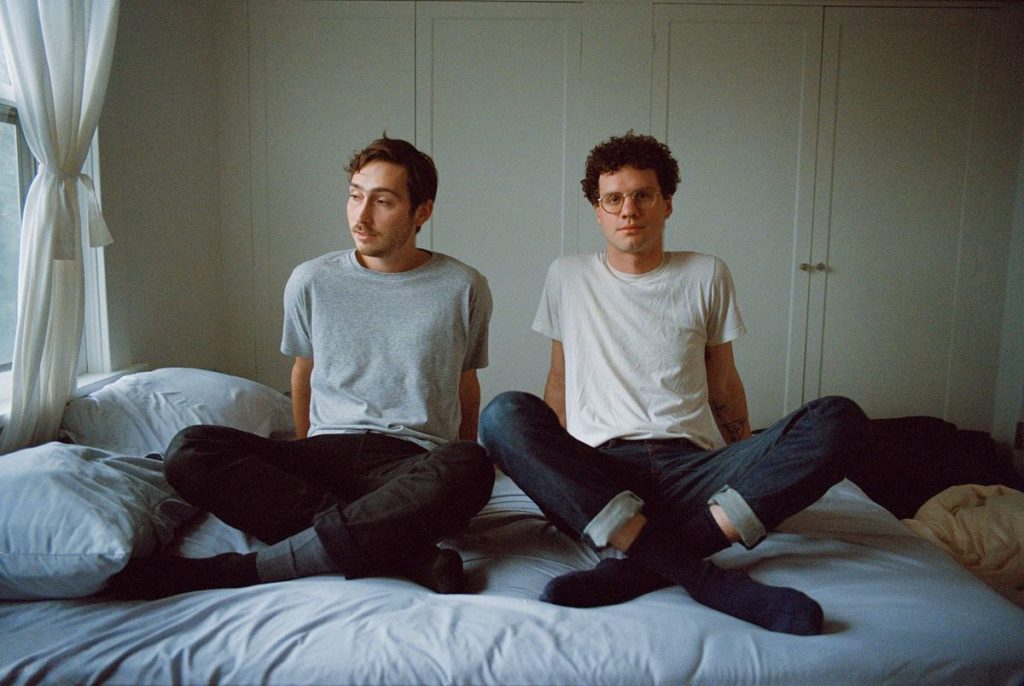 Whitney make casually melancholic music that combines the wounded drawl of Townes Van Zandt, the rambunctious energy of Jim Ford, the stoned affability of Bobby Charles, the American otherworldliness of The Band, and the slack groove of early Pavement. Their debut, Light Upon the Lake, is due in June on Secretly Canadian, and it marks the culmination of a short, but incredibly intense, creative period for the band. To say that Whitney is more than the sum of its parts would be a criminal understatement. Formed from the core of guitarist Max Kakacek and singing drummer Julien Ehrlich, the band itself is something bigger, something visionary, something neither of them could have accomplished alone. The band itself is something bigger, something visionary, something neither of them could have accomplished alone.
Ehrlich had been a member of Unknown Mortal Orchestra, but left to play drums for the Smith Westerns, where he met guitarist Kakacek. That group burned brightly but briefly, disbanding in 2014 and leaving its members adrift. Brief solo careers and side-projects abounded, but nothing clicked. Making everything seem all the more fraught: both of them were going through especially painful breakups almost simultaneously, the kind that inspire a million songs, and they emerged emotionally bruised and lonelier than ever.
Whitney was born from a series of laidback early-morning songwriting sessions during one of the harshest winters in Chicago history, after Ehrlich and Kakacek reconnected – first as roommates splitting rent in a small Chicago apartment and later as musical collaborators passing the guitar and the lyrics sheet back and forth. "We approached it as just a fun thing to do. We never wanted to force ourselves to write a song. It just happened very organically. And we were smiling the whole time, even though some of the songs are pretty sad." The duo wrote frankly about the break-ups they were enduring and the breakdowns they were trying to avoid. Each served as the other's most brutal critic and most sympathetic confessor, a sounding board for the hard truths that were finding their way into new songs like "No Woman" and "Follow," a eulogy for Ehrlich's grandfather.
In exorcising their demons they conjured something else, something much more benign—a third presence, another personality in the music, which they gave the name Whitney. They left it singular to emphasize its isolation and loneliness. Says Kakacek, "We were both writing as this one character, and whenever we were stuck, we'd ask, 'What would Whitney do in this situation?' We personified the band name into this person, and that helped a lot. We wrote the record as though one person were playing everything. We purposefully didn't add a lot of parts and didn't bother making everything perfect, because the character we had in mind wouldn't do that."
In those imperfections lies the music's humanity. Whilst they demoed and toured the new songs, they became more aware of the perfect imperfections of the songs, and needing to strike the right balance, they eventually made the trek out to California, where they recorded with Foxygen frontman and longtime friend, Jonathan Rado. They slept in tents in Rado's backyard, ate the same breakfast every morning at the same diner in the remote, desolate and completely un-rock n roll San Fernando Valley, whilst they dreamt of Laurel Canyon, or maybe The Band's hideout in Malibu, or Neil Young's ranch in Topanga Canyon.
The analog recording methods, the same as used by their forebearers, allowed them to concentrate on the songs themselves and create moments that would be powerful and unrepeatable. "Tape forces you to get a take down," says Kakacek. "We didn't have enough tracks to record ten takes of a guitar part and choose the best one later. Whatever we put down is all we had. That really makes you as a musician focus on the performance." The sessions were loose, with room for improvisation and new ideas, as the band expanded from that central duo into a dynamic sextet (septet if you count their trusty soundman). And that's what you hear — Whitney is the sound of that songwriting duo expanding their group and delivering the sound of a band at their freest, their loosest, their giddiest.
Classic and modern at the same time, they revel in concrete details, evocative turns of phrase, and thorny emotions that don't have exact names. These ten songs on Light Upon the Lake sound like they could have been written at any time in the last fifty years. Ehrlich and Kakacek emerge as imaginative and insightful songwriting partners, impressive in their scope and restraint as they mold classic rock lyricism into new and personal shapes without sound revivalist or retro. "I'm searching for those golden days," sings Ehrlich, with a subtle ripple of something that sounds like hope, on the track "Golden Days". It's a song that defines Whitney as a band. "There's a lot of true feeling behind these songs," says Ehrlich. "We wanted them to have a part of our personalities in them. We wanted the songs to have soul."
Lala Lala
"I want total freedom, total possibility, total acceptance. I want to fall in love with the rock.
"That's how Lillie West describes the theme of "DIVER," the song she calls the thesis of Lala Lala's third record, I Want The Door To Open. The rock in question is a reference to Sisyphus, the mythical figure doomed by the gods to forever push a boulder up from the depths of hell. To West, it is the perfect metaphor for "the labor of living, of figuring out who you are, what's wrong with you, what's right with you," she says. "I think it's easy to feel like we keep making the same mistakes over and over again, that we never learn, that we're Sisyphus; but time is actually a spiral that we move up. The key is falling in love with the labor of walking up the mountain."
Coming off of 2018's acclaimed The Lamb, an introspective indie rock album recorded live with a three-piece band, West knew she was ready to make something sonically bigger and thematically more outward-looking than anything she'd done before; a record that would be less a straightforward documentation of her own personal struggles and more likea poem or a puzzle box, with sonic and lyrical clues that would allow the listener to, as the title says, open the door to the greater meaning of those struggles.
The result is I Want The Door To Open, a bold exploration of persona and presence from an artist questioning how to be herself fully in a world where the self is in constant negotiation. From the moment West declares "I want to look right into the camera" over a cascade of dreamy vocal loops on opening track "Lava," I Want The Door To Open distinguishes itself from anything she's done before in scope and intensity. The ultra-magnified iteration of Lala Lala is fully encapsulated in the monumental "DIVER." Inspired by a character from a Jennifer Egan novel, it's a pop song of Kate Bush-esque proportions replete with layered synths and booming, wide open drumming contributed by fellow Chicago musician Nnamdi Ogbonnaya, and West pushing her vocals to the ragged edge.
West co-produced I Want The Door To Openwith Yoni Wolf of Why? and reached out to various music friends to help her achieve a galactic level of atmospherics that would've been impossible on her own. In addition to Ogbonnaya, I Want The Door To Open features contributions from poet Kara Jackson, OHMME, Adam Schatz of Landlady, Sen Morimoto, Christian Lee Hutson, and Kaina Castillo. Former tourmate Ben Gibbard can be heard on the gentle "Plates," a song about accepting the past regardless of whatever negative feelings accompany those memories; a necessary act for unlocking the door to the present moment West is actively seeking on the record.
Throughout I Want The Door To Open, West is fascinated with the idea of avatars: how we present ourselves to the world versus how other people see us versus who we really are when we're alone, and how those images can change over time. "How can anyone else know who you are? How can you know who anyone else is when all these different avatars or personalities or performances are happening simultaneously, in different places," asks West. It's a question she poses on the cinematic "Color of the Pool," a song about wanting to embody the characteristics of something pure and uncatchable that features stacks of wigged-out saxophone from Schatz. West revisits the topic on "Photo Photo," on which OHMME provide a haunting medieval vocal round as West attempts to parse the various aspects of presentation and representation.
"Utopia Planet," the final track on I Want The Door To Open, features a very special guest: West's own Grandma Beth, who charmingly relays her thoughts on a painting West made of herself—another avatar of the artist as seen through the eyes of someone who loves her. It is the fitting end to the inner labyrinth that West maps on I Want The Door To Open, a musical quest undertaken with the knowledge that the titular door may never open; but it is through falling in love with the quest itself that one may find the closest thing to total freedom, total possibility, and total acceptance available to us on this plane of existence.