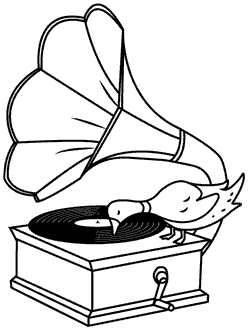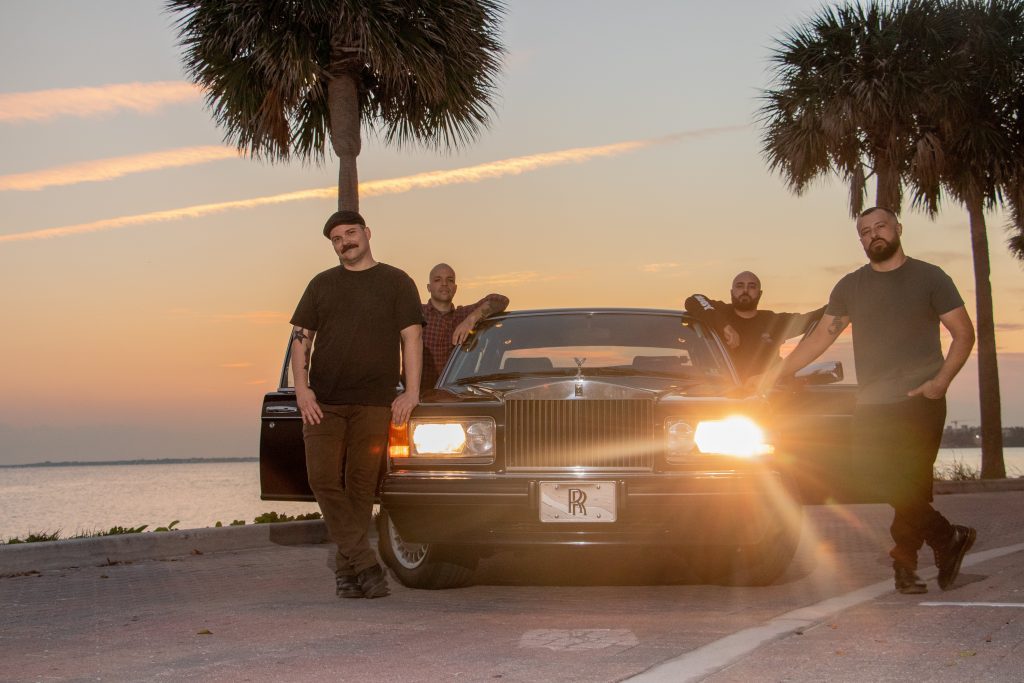 "People are always trying to figure out which compartment we fit into. They wanna put us on a shelf. But in a world of Sabbaths, we get to be Van Halen."
That's Torche guitarist and producer Jon Nuñez talking about his band's uneasy relationship with categorization. Over the last 15 years, Torche—led by the core trio of Nuñez, guitarist/vocalist Steve Brooks and drummer Rick Smith—have often been saddled with one-dimensional niche terms like doom, sludge or stoner rock, but none of them really apply. "That shit is tiresome," he says. "When people ask me what kind of music we play, I just say, 'Loud rock n' roll.'"
Which is a good way to describe Torche's fifth and latest album, Admission. From the rumbling cannonade of opener "From Here" and chunky bomb-string detonator "What Was" to the staccato siren song "Reminder" and glistening thunder pop of the title track, it's a record that manages to be hi-powered, dynamic and melodic—all at the same time. "To me, it's a real record with peaks and valleys and emotional ups and downs," Nuñez offers. "Musically, the intensity doesn't stay in one lane."
Nuñez says Admission's musical range—and Torche's unwillingness to be pinned down—is a result of the band's wide spectrum of unlikely influences. "I feel like we all listen to so many different types of music, but not really much within the realm of what we're considered to play," he explains. "We like 70s rock, shoegaze, ambient music, obscure noise, and stuff we grew up with like Latin or Hispanic music. All of us grew up in Miami during an interesting time, so there's all kinds of things that drew us in."
Behind the scenes, Torche underwent some lineup changes in the wake of 2015's Restarter. First off, Nuñez switched from bass to guitar. To fill the bass position they enlisted Eric Hernandez of Miami noise-rockers Wrong, who joined the original Torche triumvirate in time to play on Admission. "We knew right away that Eric was the guy," Nuñez explains. "He's bailed us out on drums before when Rick had some health issues. Now that this is the lineup, things are easier. No one needs to be told anything, and everyone's excited."
The fact that Nuñez switched to guitar during a short break between tours didn't slow Torche down in the least. "We bounced back pretty fast," he confirms. "I jumped on guitar in nine days and we did a whole US tour. I was so nervous at that first show that I got a headache onstage. But then you ease into it and it feels right."
With the band's members spread between Florida and Los Angeles, Torche got together whenever possible to work on the songs that would become Admission. "I think the only two we wrote on the spot were 'Extremes Of Consciousness' and the closer, 'Changes Come,'" Nuñez explains. "We wrote some in Gainesville, some in LA, put one together in Colorado and a couple other ones came together in Miami. It was exciting to do things differently and it kinda kept us on our toes."
Writing in different locations also allowed the band to get together more often than they had been able to for Restarter. "The way Restarter was put together was kinda nuts," Nuñez explains. "It was written in two weeks and then recorded in two weeks. It was a little stressful. I wanna say we got together four times for this record, which was twice as much as last time."
There was also an abundance of material to work with this time around. "Steve was writing stuff, Eric was writing stuff and I was writing stuff," Nuñez says. "We just honed in on what would make a cohesive record. It ended up being three songs from each of us, and the others are collaborations. It was a real group effort."
Admission also marks just the second time Torche have actually printed their lyrics in an album sleeve. "Usually Steve's lyrics make sense to me in some sort of abstract way, but this album has some more personal stuff in there," Nuñez point out. "It's a cool little insight into Steve's twisted head."
In fact, Admission might be Torche's most personal album yet. "This album is more revealing of who we are," Nuñez offers. "I think the core of the band is happier and more inspired than we have been in some time, and we've got somebody new who's excited to be a part of it. It's just refreshing. On tour, we wanna play the entire thing because we stand by this shit. It feels right. It feels real."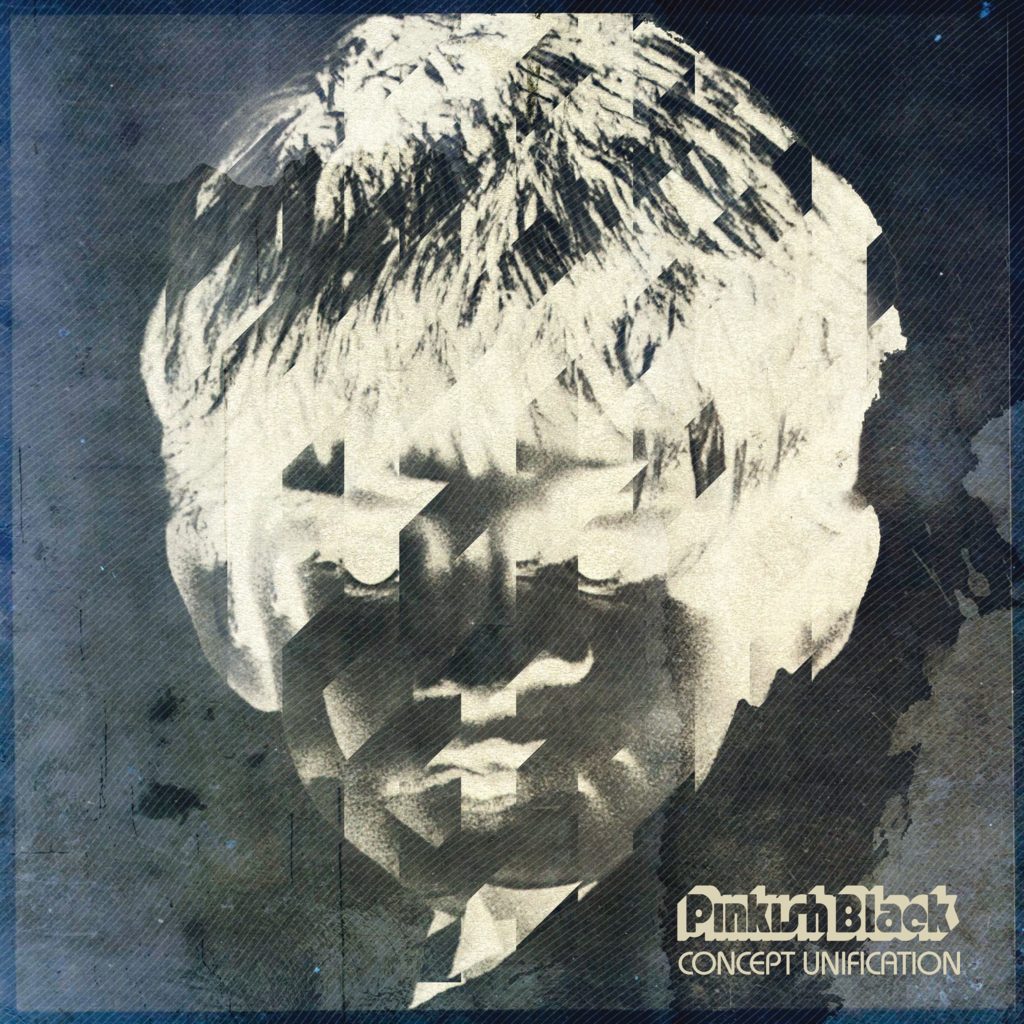 Pinkish Black
The early history of experimental duo PINKISH BLACK is as mournful and tumultuous as the band's music. The Fort Worth, TX band originally formed in 2005 as a three piece doom/jazz project known as The Great Tyrant, but The Great Tyrant never got the chance to release any music – in February 2010, midway through a battle with technical problems, the band's bassist Tommy Atkins tragically committed suicide, bringing the album's recording and production processes to a halt.
PINKISH BLACK's new album, Concept Unification is the band's most adventurous record to date. Each of the 6 tracks on the album explore the innermost depths of forward-thinking doom rock, as psychedelic undertones collide with dark, crushing heaviness. Brooding synthesizers on Concept Unification's opening title track give way to the impending melancholy found on "Dial Tone", while progressive ebbs and flows on "Petit Mal" showcase PINKISH BLACK's ability to manipulate dark ambience. The album closer "Next Solution" presents a somber, contemplative piano performance front-and-center, before exploding into a dramatic whirl of choirs and rhythmic pummeling. "Concept Unification" is a beast of it's own, pontificating on themes of anxiety, futility, and emptiness, positioning PINKISH BLACK as vital to the independent scene as ever.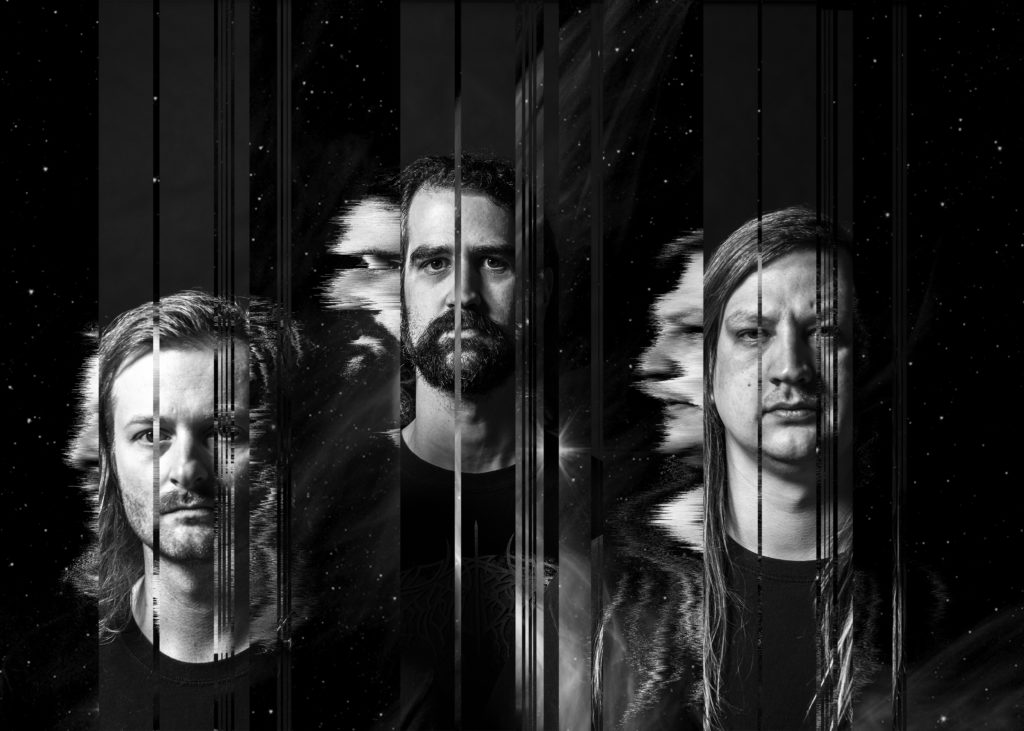 Druids
Creating music about a weary space traveler in search of a tangible object within her body to balance the scales of a fictional universe isn't necessarily a com
mon task, but Druids makes it look easy.

Formed in 2008, Des Moines, Iowa's metal trio, Druids, set out to create music that was loud, crushing and beautiful, while painting lush, vast pathways for imaginative soundscapes.

They laid their destructive groundwork over two releases, 'Pray For Water' and 'The Sound of Meditation' (2009 and 2013, respectively), continually looking to push their own personal boundaries, physically and sonically.

With the release of 2016's 'Cycles of Mobeum', the boys embarked on a full year of heavy touring all over the United States, giving audiences in unsuspecting cities a heavy, cathartic live show, awash with wailing guitar solos, rhythmic drumming and chunky, grooving bass-lines. In short, with heads banging in unison, it was safe to say that Druids was well-received.

They took to the studio in early 2017 to record their follow up, 'Spirit Compass' with producer, Brandon Darner (David Keuning, Radio Moscow), to shape what would be a smoldering follow-up to 'Cycles'.

The band spent most of 2017 and 2018 touring in support of 'Spirit Compass', while writing and recording their biggest record to date, 'Monument' (out April 19th on Kansas City's The Company label). The release provides five songs at a 30 minute run-time, proving to be the trio's most confident and explorative effort to date.

With the backing of Tone Deaf Touring, heavy new tunes and a killer live show, Druids show no signs of stopping any time soon.