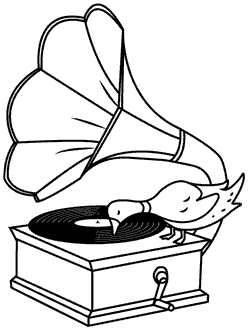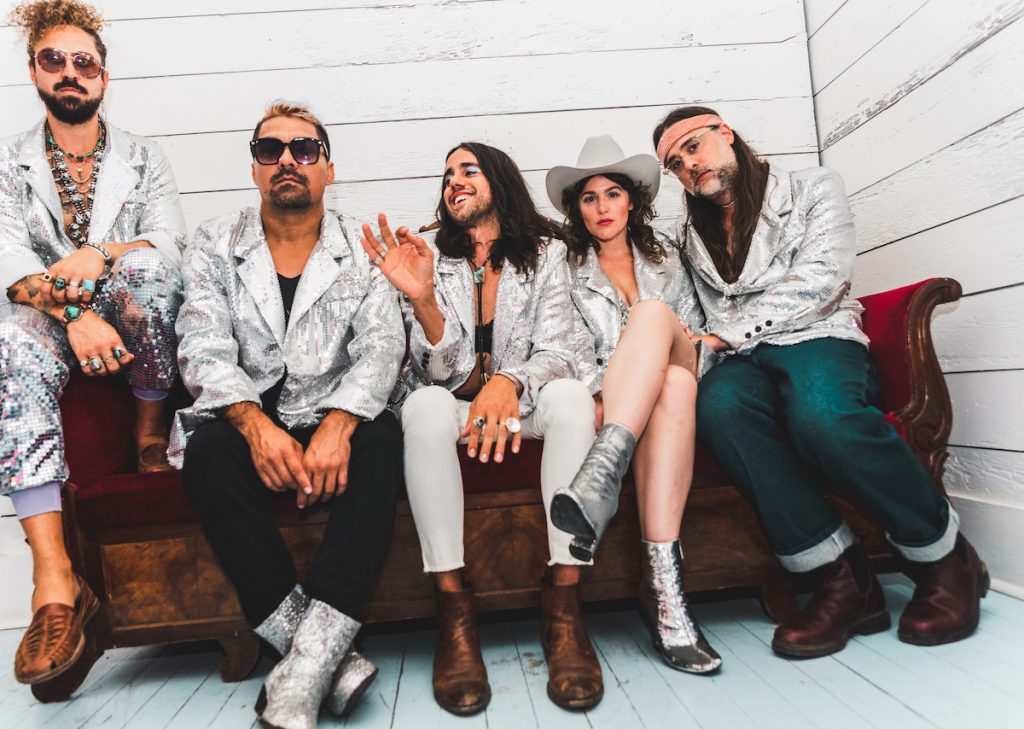 The Bright Light Social Hour
"Not New" Out Now: https://idm.fm/notnew.bio
"Their expansive sound, penchant for experimentation and incredible shows combine a psychedelic southern blues-rock aesthetic with danceable electronics..
Continually exhilarating."-David Dye, NPR's World Cafe
Austin-based indie psychedelic band The Bright Light Social Hour kick off spring with new single "Not New" announced alongside news of tour dates and a new album, Emergency Leisure, coming August 2 via Escondido Sound. Founded by Jackie O'Brien (bass/vocals) and Curtis Roush (guitar/vocals) – and newly joined by Mia Carruthers (keys/vocals), Zac Catanzaro (drums) and Juan Alfredo Ríos (percussion) – the band's latest single showcases the sound of the forthcoming project, melding Texas trippiness with irresistible disco-punk groove. There's an equally lysergic music video accompanying the track, in vintage Bright Light Social Hour style.
"In 2019 we did a tour we didn't realize would be our last. At least for TBLSH as we knew it. Emergency Leisure is a fictional autobiography from this period, centered on a seminal, hedonistic night at Bar L'Escogriffe in Montreal – our own Tropic of Cancer of sorts. "Not New" kicks off the odyssey, a new beginning in our Fool's Journey. " -Jackie O'Brien
The band's sound is iconoclastic and ever-evolving, with four studio albums to date including the critically acclaimed Space Is Still the Place and Jude I & I. In addition to composing original soundtracks for HBO, MTV, and Nintendo, they alsc wrote and recorded the award-winning theme for Amazon's "Sneaky Pete" at the request of Bryan Cranston. The band is widely known for their explosive live performances, including festivals such as Austin City Limits and Lollapalooza, as well as opening for Aerosmith, Osees, and The Flaming Lips. Their inventive sound has garnered critical acclaim with support from the likes of CLASH, NPR, The Wild Honey Pie, Earmilk and plenty more.
The new single showcases a band reaching peak song-writing prowess, a tight yet bewildering journey with groove-rich drums, psychedelic synths and a dirty dancefloor payoff that would make Nile Rodgers blush. With further singles, a new album, and much touring on the horizon, 2023 is looking like an incredible year for the Austin-based outfit.
'*'Not New' is a late night smoldering in a Québécois alley punctuated by three-part harmony, dusty driving drums, fat Mustang bass, glitter and congas. It's our first single as a renewed band in advance of our fifth album, a homespun moody after hours soundtrack to strange times called Emergency Leisure." -Curtis Roush
"Transportive.. like you're floating off to a galaxy far, far away." – Vice
"Surreal, dreamlike… take me right to bed vocals." – The Denver Post
"A lush, space-western odyssey." – Consequence of Sound
"A touch of grunge, a little grime, and lots of spacey, psychedelic mind-melting sounds."
– Leaflv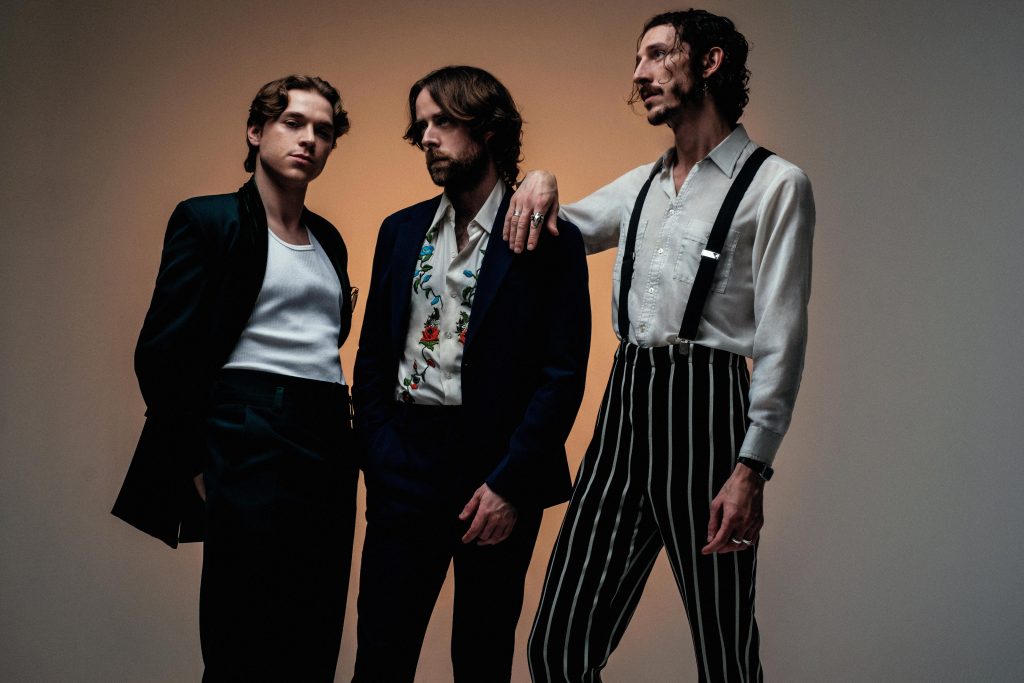 Demob Happy
From 'OK Computer' to 'Screamadelica', history has shown that a band's third album is when shit starts to get real. When, after an introductory debut and a second that tests new waters, the particular alchemy of a group stamps its personality in ways that no other configuration of individuals can do; when the outside voices have been tempered and all that's left is a perfect cocktail of confidence, skill and momentum. It's a theory that's been proven time and time again, and one that Newcastle trio Demob Happy are underlining with 'Divine Machines': a third album that harnesses their delicate tightrope of heaviness and melody, sweetness and riffs, and rides it up to the stratosphere.
"You need almost insane levels of resilience and belief to be an artist, but we've gone out and put in the work over the years," begins drummer Tom Armstrong as frontman and bassist Matthew Marcantonio affirms: "This isn't music for pubs or bars anymore, they're grand songs for grand venues. It's backwards engineering."
Indeed, since forming more than a decade ago back in hometown Newcastle, Demob Happy have earned every increasingly exciting career milestone through a combination of hard graft and gritty determination that would KO most bands. They've gigged incessantly, building on the slowly-escalating interest from 2015 debut 'Dream Soda' and 2018's 'Holy Doom', and transforming it into a second album campaign that saw them tour the USA four times alongside a UK support tour with Jack White and an EU stint with Royal Blood. In between all that, they've continued to meticulously hone the inner workings of their practice, with Matthew fine-tuning his production chops to the point where they can take everything in-house.
Having played Reading and Leeds Festival's main stage and joined White on stage for an impromptu collaboration, it had all steered Demob Happy to the start of 2020, when work for LP3 would begin in Wales following the busiest, most objectively successful period of their careers to date. "The plan was to go and write, get some really quality demos, spruce them up in the studio in May and release the album in August 2020," explains guitarist Adam Godfrey. The world, of course, had other ideas in mind. However, rather than merely postponing the record, the vast expanse of time afforded to the band would become the making of 'Divine Machines' – an album whose intricacies and experiments come as the result of hours upon hours of a lockdown labour of love.
"To keep myself busy and sane I started reworking what we demo'd in wales. The world was in chaos and I didn't know where it would take me or what I was even making at first, but from having so much time and going a bit fucking nuts, they became incredible and way more advanced than demos we'd ever made before," Matthew explains. "There are always these flashes and moments of magic that are sacrificed between the demos and the album, but the extra time I had meant nothing was lost, and they became the foundation of the album. This is why The Beatles were The Beatles, because they were four lads having a laugh, but they were inside Abbey Road – the most sophisticated studio in the world. That cocktail of having fun and taking the piss and having it captured expertly: that's where there's absolute magic."
From the opening bars of 'Token Appreciation Society', that rev into gear on synthetic wobbles before finding their groove in a '70s sci-fi bass stomp flecked with falsetto backing vocal harmonies, 'Divine Machines' feels like the album Demob Happy have always been destined to make. The cornerstone influences – a sprinkle of Queens of the Stone Age swagger; a splash of glam; a Lennon-like knack for melody – remain present, but utilised in ways that rely wholly on Matthew, Adam and Tom's specific magic as a unit: one that values a "janky guitar solo" as much as it does a beautifully-crafted, unexpected love song.
Though, aesthetically, 'Divine Machines' embraces a Bladerunner-esque sci-fi leaning, lyrically it finds the band swerving from the political corruption and modern world dystopias that they've previously detailed and yearning for something more hopeful, that starts from within. "I really see what's happening to the human race as a moment in a hero's journey. We're at the point in the James Bond film where the villains reveal themselves and tell us the plan. We've got Elon Musk and Jeff Bezos, these absolute supervillains with their rockets doing whatever the fuck they want, and software guru Bill Gates buying vast swathes of farmland for who knows what. They're all revealing their plans to humanity and we're all still going, 'I hope they're the good guys!'" begins the vocalist.
"What we need is inspiration to change because we only win this war if the change starts with us. There's huge ripples of that in society, and it's distorted through social media, but you can see people becoming more self-aware. That's what I wanted to write about – inspiring that change."
These grand clarion calls for empathy form the true heart of Demob's newest. From the gargantuan, rumbling slow build of 'Earth Mover' – "a rallying cry for the human race to get up off its knees" – to the fizzing, irrepressible rock behemoth of 'Voodoo Science' that reclaims the term from dogmatic Western understanding, it's an album that truly believes in the power of people. The almost AC/DC-ish 'Tear It Down' is about "ripping down the lies that society has told us and reprogramming ourselves to not see things in this binary way", while closing track 'Hades Baby' – recorded with an orchestra at the actual Abbey Road (in Studio Two, no less) – glimmers with both widescreen ambition and a delicious slap of irony. "Ironically, it's a big fuck you to billionaires, and we played it for an Amazon session. Bezos paid for that," Adam chuckles.
Elsewhere, 'Divine Machines' features some of the most emotionally soft songs the trio have penned to date. Multi-part harmonies cocoon the gnarly riff of 'Muscular Reflex' – "a beautiful, earnest love song to yourself and to the world" – while 'She's As Happy As A Man Can Be', states Matthew, is a song that's taken him years to arrive at. "It took a long time for me to shake off what I felt was this Northern idea that it has to be hard, it has to have an edge all the time" he says. "I'm still dealing with this childhood conflict of being tender and emotional and being made to feel small and soft for being that way. I buried that side away in my songwriting and it took a long time to be vulnerable enough to write a ballad like 'She's As Happy…'"
Really, however, 'Divine Machines' as a whole is a record that Demob Happy had to build towards. It's the product not just of a strange extended period of work – both on the album and on themselves – but of an entire career spent putting in the hours, believing tirelessly in what they're doing and, slowly but surely, watching the world start to believe in it too. As Matthew affirms: "We've never chased the dragon of success, even though we've been encouraged to, but we're not interested in doing it like that. We've always done what we wanted, but now it seems like it might align with what other people want as well."