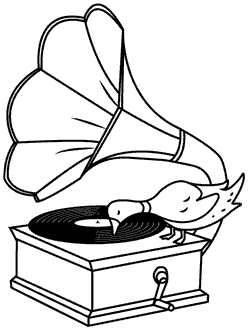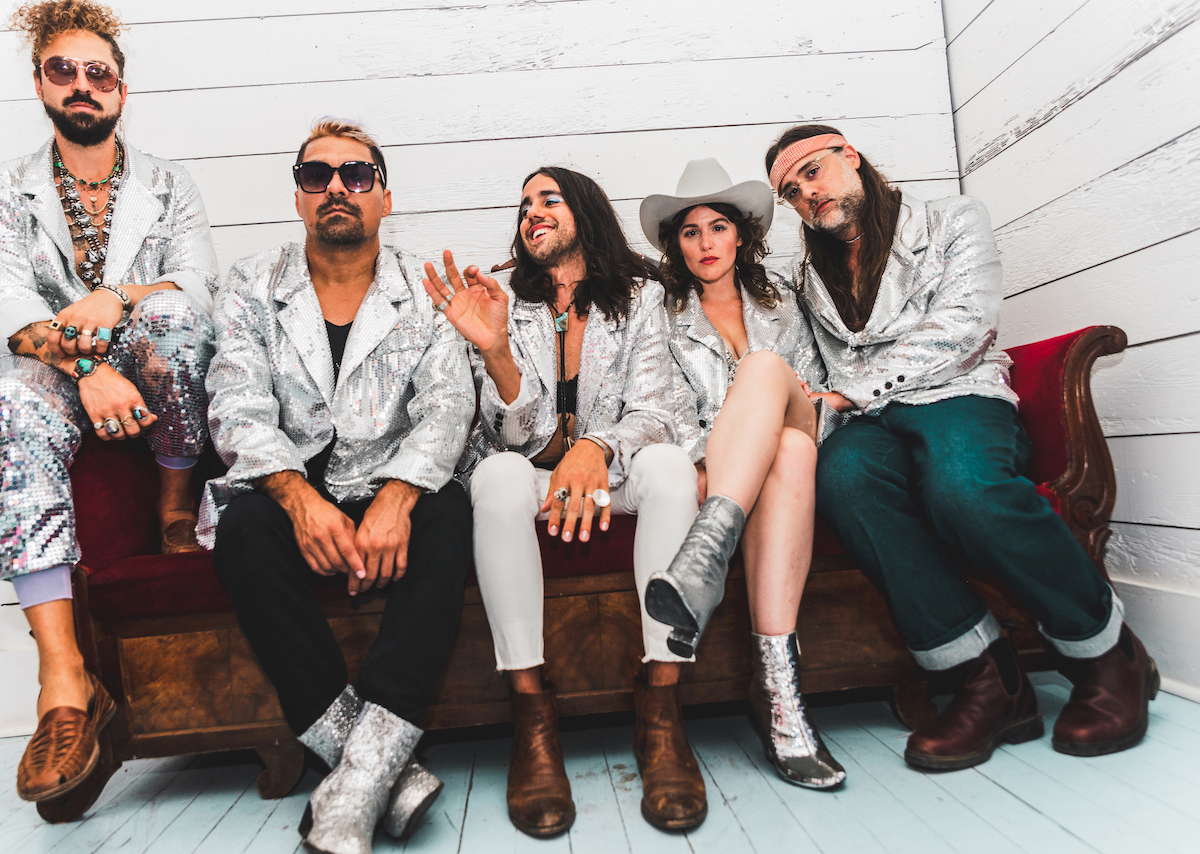 The Bright Light Social Hour
"Not New" Out Now: https://idm.fm/notnew.bio
"Their expansive sound, penchant for experimentation and incredible shows combine a psychedelic southern blues-rock aesthetic with danceable electronics..
Continually exhilarating."-David Dye, NPR's World Cafe
Austin-based indie psychedelic band The Bright Light Social Hour kick off spring with new single "Not New" announced alongside news of tour dates and a new album, Emergency Leisure, coming August 2 via Escondido Sound. Founded by Jackie O'Brien (bass/vocals) and Curtis Roush (guitar/vocals) - and newly joined by Mia Carruthers (keys/vocals), Zac Catanzaro (drums) and Juan Alfredo Ríos (percussion) - the band's latest single showcases the sound of the forthcoming project, melding Texas trippiness with irresistible disco-punk groove. There's an equally lysergic music video accompanying the track, in vintage Bright Light Social Hour style.
"In 2019 we did a tour we didn't realize would be our last. At least for TBLSH as we knew it. Emergency Leisure is a fictional autobiography from this period, centered on a seminal, hedonistic night at Bar L'Escogriffe in Montreal - our own Tropic of Cancer of sorts. "Not New" kicks off the odyssey, a new beginning in our Fool's Journey. " -Jackie O'Brien
The band's sound is iconoclastic and ever-evolving, with four studio albums to date including the critically acclaimed Space Is Still the Place and Jude I & I. In addition to composing original soundtracks for HBO, MTV, and Nintendo, they alsc wrote and recorded the award-winning theme for Amazon's "Sneaky Pete" at the request of Bryan Cranston. The band is widely known for their explosive live performances, including festivals such as Austin City Limits and Lollapalooza, as well as opening for Aerosmith, Osees, and The Flaming Lips. Their inventive sound has garnered critical acclaim with support from the likes of CLASH, NPR, The Wild Honey Pie, Earmilk and plenty more.
The new single showcases a band reaching peak song-writing prowess, a tight yet bewildering journey with groove-rich drums, psychedelic synths and a dirty dancefloor payoff that would make Nile Rodgers blush. With further singles, a new album, and much touring on the horizon, 2023 is looking like an incredible year for the Austin-based outfit.
'*'Not New' is a late night smoldering in a Québécois alley punctuated by three-part harmony, dusty driving drums, fat Mustang bass, glitter and congas. It's our first single as a renewed band in advance of our fifth album, a homespun moody after hours soundtrack to strange times called Emergency Leisure." -Curtis Roush
"Transportive.. like you're floating off to a galaxy far, far away." - Vice
"Surreal, dreamlike... take me right to bed vocals." - The Denver Post
"A lush, space-western odyssey." - Consequence of Sound
"A touch of grunge, a little grime, and lots of spacey, psychedelic mind-melting sounds."
- Leaflv
PAST SHOWS