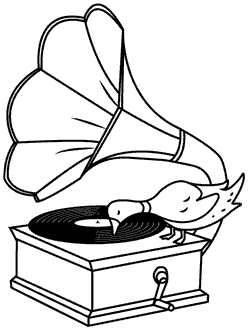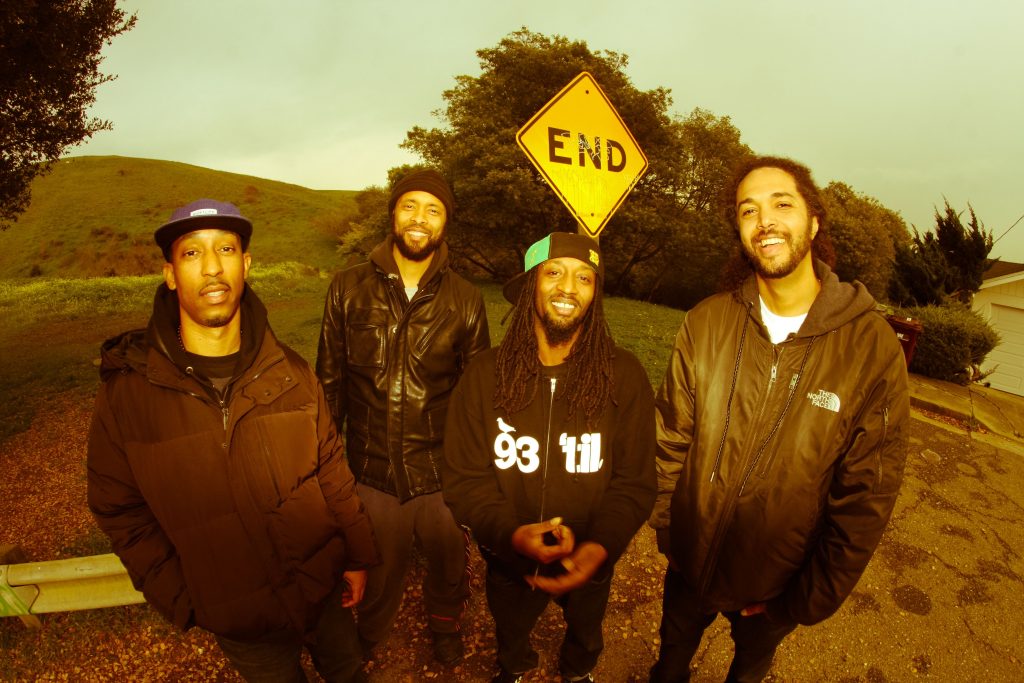 1993, West Coast…Dr Dre vs Eazy-E, Snoop Doggy Dog on the rise with his debut album alongside the N.W.A don of production. Tupac with the summer release of 'I Get Around', but caught up in alleged gun fights and assault charges. G-funk the national conversation.
So when Souls Of Mischief came onto the scene with their funky outfits, slammin' beats and breazy attitudes – backed with a lyrical dexterity far beyond their teenage years –a fresh hop to the bounce of the West Coast was born.
"Sometimes it gets a little hectic out there…", Tajai exclaimed in the intro, "…But right now we gonna up you on how we just chill".
The California quartet announced themselves with harmlessly refreshing confidence, on more of a Tribe tip with jazz-drips and groove-infused rhythms– yet lyrically more adventurous and weed-scented; more of a Pharcyde vibe with endlessly cool rhymes and multisyllabic wordplays – yet more intellectual, energetic and freestyle-ready. A funky introspection was clear to see. This was Oakland, California in 1993.
…Now, 30 years on, 93 to 23, still infinity. Still hectic out there. Time flies but Souls are still chillin. "Now you have younger generations who were born in '93," says Phesto. "They're like, ' '93 'til infinity.' It means so many different things to so many different people"
30 YEARS OF 93 'TIL INFINITY – AROUND THE WORLD IN 93 DATES
#23tilinfinity
From this February onward, Souls Of Mischief will go Around the World in 93 Dates bringing their effortlessly cool rhymes and rhythms to the world. It's an anni worth celebrating. Full album renditions. Party feels. Dripping with Jazz. Flavoursome flows. Cali energy. Fresh garms (with limited runs for sale) and ripe freestyles.
'This is 93' til infinity, you know, so it's markin' the time but also movin' beyond the time, you feel me?'- Yasiin Bey (Mos Def)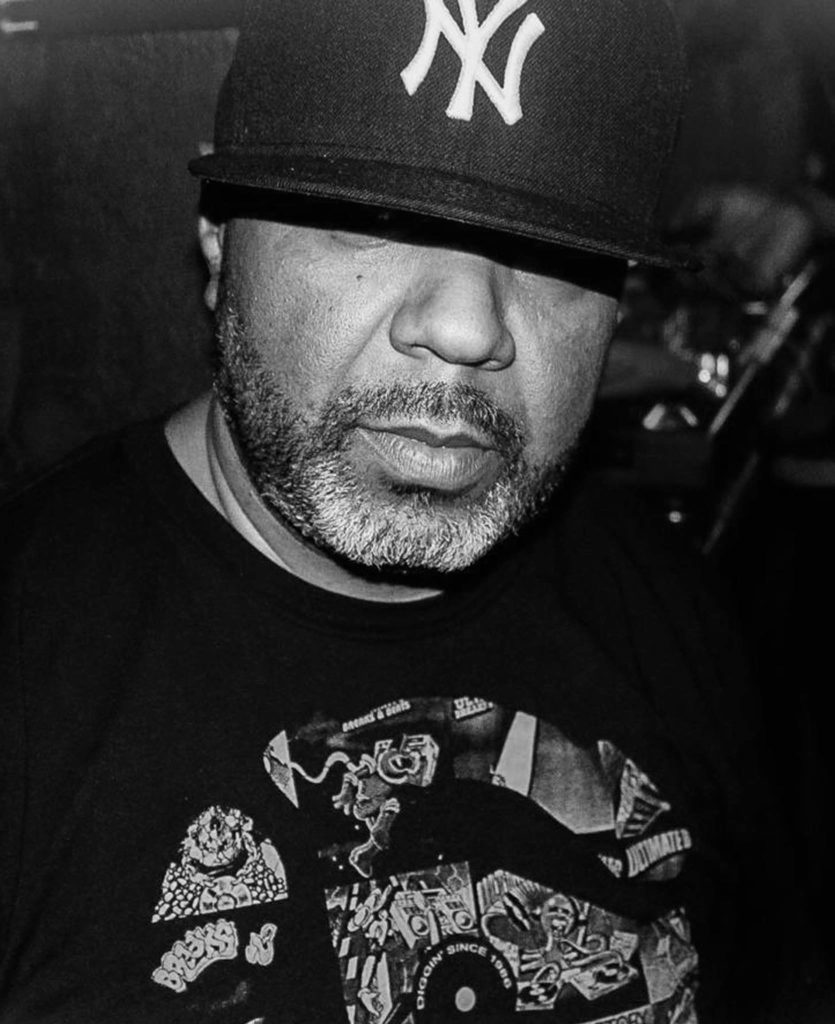 Breakbeat Lou
A record collector, music lover and historian, "Breakbeat" Lou growth of Hip Hop throughout the 1980s and 1990s, known as Ultimate Break and Beats, (commonly abbreviated as UBB). Street Beat Records, created by Lou and the late Leonard "BreakBeat" Lenny Roberts, released the 25 compilation albums from 1986 to 1991. The UBB series and Its Iconic Octopus logo have always been synonymous with the sound of hip hop. preceding all of today's digital "short cuts" and has become the blueprint used by legendary producers and crate diggers Interested In finding "the source."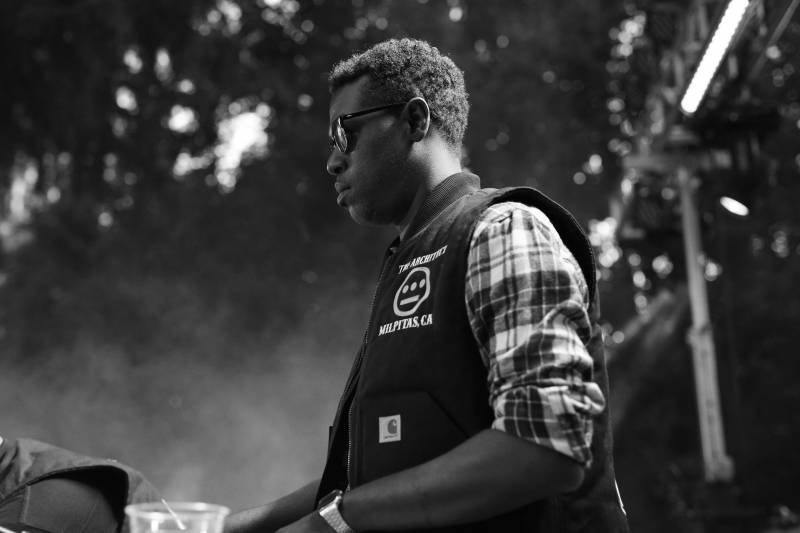 The Architect
"I love the technology of now," says Gary "The Architect" Herd as he bounces around a bank of computers and studio equipment. Fellow music producer The Big Head Scientist rolls a blunt on a couch nearby. The modest East Oakland room is a home away from home—Herd travels here regularly from Stockton, where he lives with his family.
"Older heads are used to a format, y'know, some type of label, some type of [A&R] there to organize it and make it all work," Herd reflects. "But these days don't work like that. You gotta love this shit to really do it. Facts."
Herd's catalog dates to the early '90s, when he and Everett "Grand the Visitor" Aknowledge formed Homeliss Derilex in Milpitas. Decades later, he's still hustling beats. Vinyl copies of recent albums by cult stars like Tha God Fahim, Planet Asia and Mach-Hommy—nearly all self-released by the artists—decorate the studio walls. Each bears The Architect's signature sound: a blend of cryptic, dreamlike sampled loops, sometimes augmented by keyboards and other live instruments that he plays himself. He calls it "the new golden era," a nod to how the sound evokes a hallowed period before the deaths of 2Pac and the Notorious B.I.G. The irony is that now, in his middle age, The Architect is arguably better known than ever.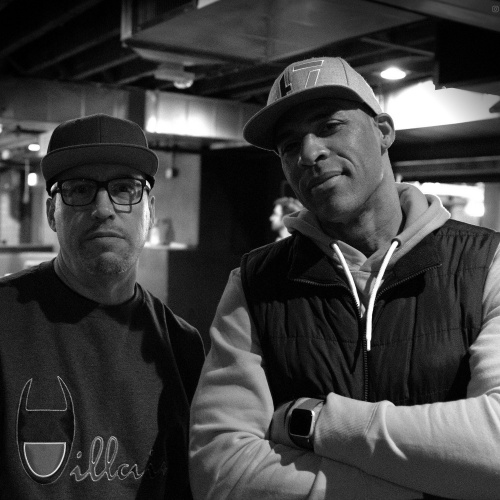 E&J (Eleven & Jason D)
Eleven & Jason D (aka E&J) are a Boise, Idaho based MC & DJ group. Heavily influenced by 80's & 90's Hip Hop, the crew is known for bringing a live show and that raw Boom Bap sound to the stage. The duo released their "Strike Back" album in 2020 with critical acclaim and spins around the globe. European based Hip Hop Golden Age blog called it one of the best Hip Hop albums of the year. In 2021 & 2022, the crew released a series of singles, including "One Of One featuring REKS", leading up to the December 2022 release of their 4th album "Carefully Crafted". The singles have been featured on SiriusXM Eminem's Shade 45 and are staples of underground Hip Hop radio shows, blogs, and playlists around the world.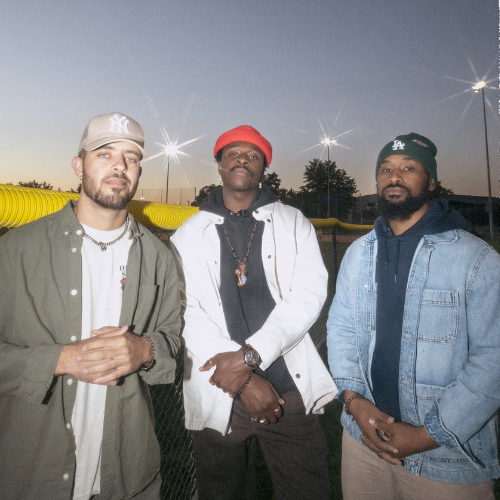 knwbdy
knwbdy is a fresh alternative hip-hop union that is making their waves in the unassuming city of Boise, Idaho. Formed from an unexpected instagram conversation and ihop meet-up, artist wins and Spencer Boliou, have since combined their separate artist paths to push the envelope with their music and writing style. Soon after, they added the third part to the group, the Boise known and respected DJ Rahkeem. Together, knwbdy is looking to challenge the thinking of the masses lyrically while bringing a authentic sound, relatable approach, and quality bounce with their art. They ultimately hope that people are able to find themselves in the real life writings and experiences they orchestrate while getting lost in the sonic presentation of their melodies as they continue to rise through the ranks and put Boise, Idaho on the map.