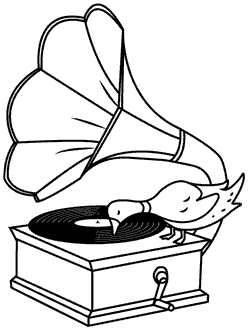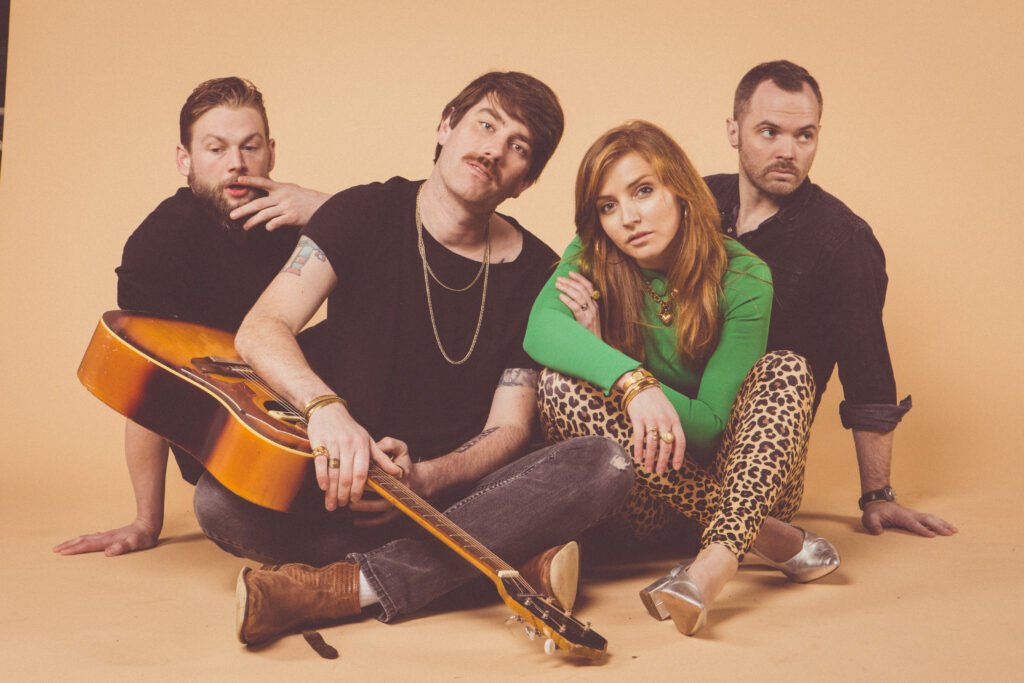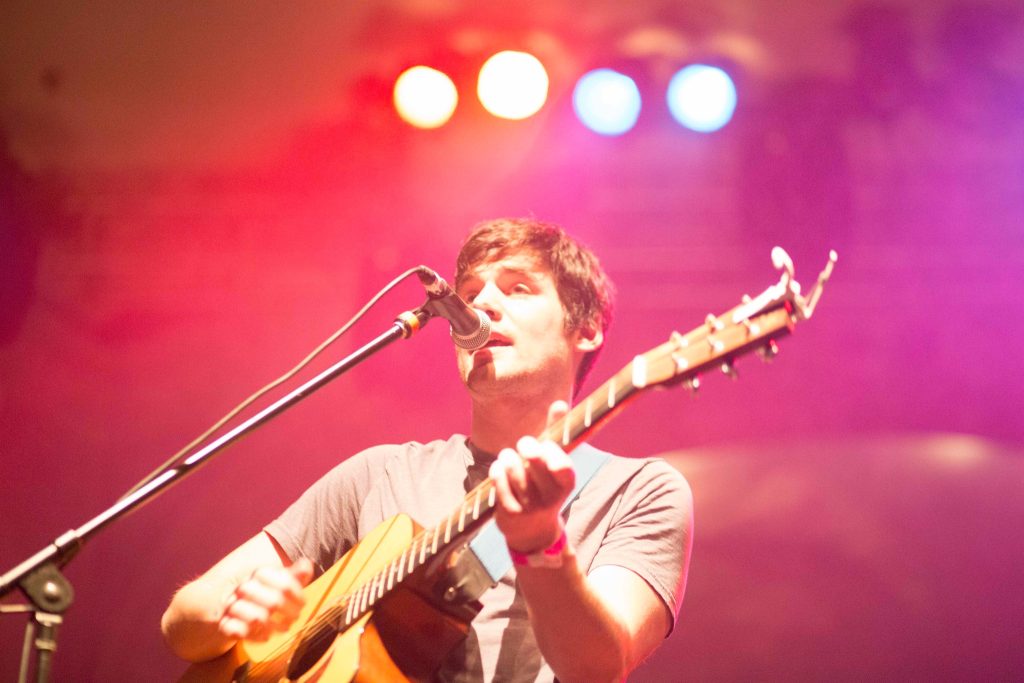 Fronted by husband and wife duo Kim West (keys and vocals) and Ryan Devlin (guitar and vocals,) Smokey Brights is a rock band out of Seattle, Washington. The couple's entrancing bond shines through in their deeply personal cowriting as well as their ecstatic live performances. West, a barred attorney, and Devlin, who has a background in booking, publishing and punk bands, met working summers at a pizza restaurant in college. They write about their transition from young friends to life partners in their beloved city, touring in a van during the Northwest's notoriously grey winters, and being in love in a deeply uncertain world. West and Devlin's songs are made eminently danceable by Nick Krivchenia (drums) and Luke Logan (bass.) Krivchenia, an Ohio native from a family of musicians, brings a soulful, classic groove to Smokeys' sound. Logan, who grew up singing folk songs with his family in Kodiak, Alaska, provides melodic bass lines and a crucial third harmony to the band's vocals. Known for their explosive live shows that immerse the listener in warm, harmony-rich, arena rock anthems, Smokey Brights instantly found a hardcore fanbase in the US, UK, and Europe, and have earned slots at SXSW, Bumbershoot, Sasquatch!, Off Beat Festival, and Treefort Music Fest.
The band most recently has released its third full-length LP, I Love You But Damn, on Freakout Records. Rolling Stone France premiered the first single and said Smokeys are, "one of these indie gems we wish we'd stumbled upon more often…insane charm." American Songwriter called the record, "Truly American. That motor-revving, wistful quality, part-courage, part-feelings dripping down off torn shirtsleeves." I Love You But Damn sold out of it's first pressing before the album even was released, but a second pressing of limited edition gold vinyl is available via this website, and the record is available to stream on all platforms.
Smokey Brights were early signees to Freakout Records, along with fellow Seattle psych-rockers Acid Tongue, after gaining the love of legendary NW station KEXP. Produced by Andy Park (Death Cab for Cutie, Noah Gunderson, Ciara, Mac Miller), the band's newest full-length, I Love You But Damn, walks a fine line between gritty NW rock and stately arena-ready pop. Smokey Brights tirelessly toured and intensely demoed in their basement home studio leading up to recording I Love You But Damn, and their devotion to their craft is unmistakable in every track.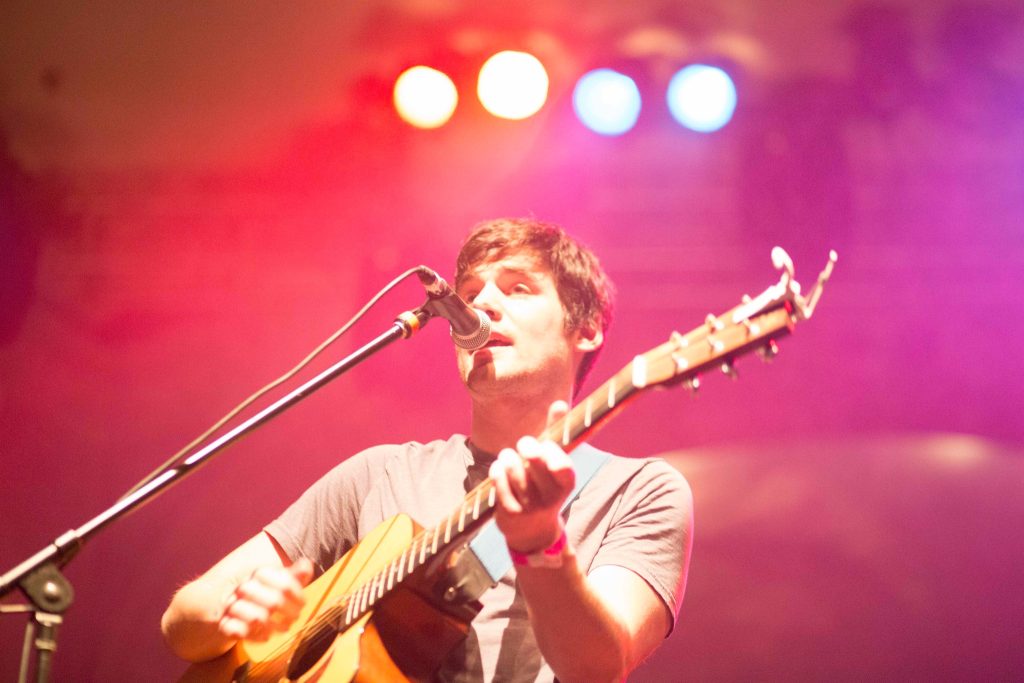 The Weather Machine
Ask a fan, and they'll tell you The Weather Machine is best known for their over-the-top theatrical live sets. The Portland-based rock group started cutting their musical teeth 2013, at a time when the city was coming off a folk-revival wave and craving more indie rock. The Weather Machine flourished in that environment, building their folk story songs into plugged-in rock anthems. It's brought the band a long way, and by 2016 they had already toured the US and Europe and opened up for acts like The Alabama Shakes and Cold War Kids.
But what exactly does The Weather Machine sound like? The Portland Mercury compares them to The Kinks and Paul McCartney, while an Italian publication preferred Hey Marseilles as a reference. The truth? This band is hard to categorize… which is a big part of the appeal. After releasing a stripped down, reflective debut record, their sophomore full-length album Peach took the group into the realm of power-ballads and anthem-rock. Their latest record, The Pelican, was written as part of lead singer Slater Smith's side project with Oregon State Parks to celebrate the 50th anniversary of Oregon's Beach Bill. The songs feature The Weather Machine's current roster, as well as some of Smith's favorite musicians from around the region. The dreamy story album plays with extremes, and while it's on the whole tamer than The Weather Machine's past work, it seeks to shocks listeners with jarring, exploratory musical interruptions throughout, representing a new phase of experimentation for the band, and a sign of good things to come.
Since emerging on the scene in April '13, The Weather Machine has been featured on Buzzfeed, OPB's Think Out Loud, The Oregonian, the Portland Mercury, Willamette Week, and many more international and US-based publications. The band worked collaboratively with Oregon State Parks and Oregon Film to release their first music video, which debuted on acclaimed actor Rain Wilson's video blog SoulPancake and was later rereleased online through GoPro Cameras. Its current members are Slater Smith, Luke Hoffman, André Zapata, Noah Bernstein, and Tim Karplus.