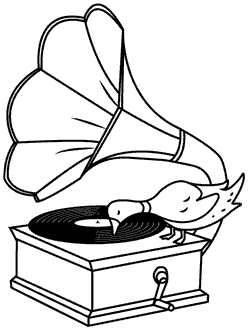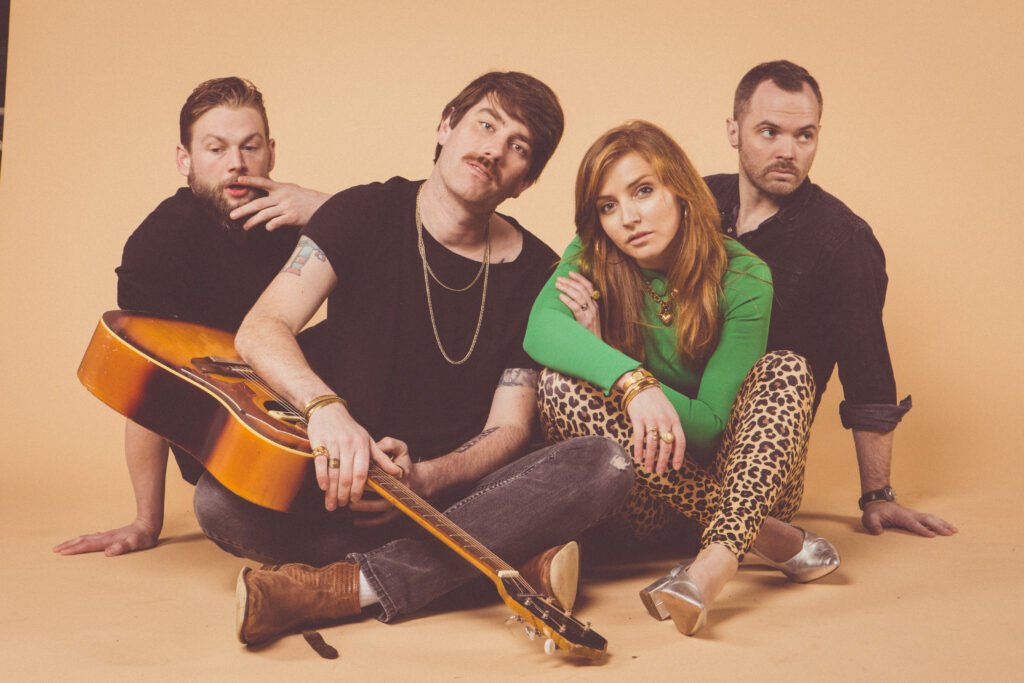 Thursday, July 14th SMOKEY BRIGHTS as part of the Great Garden Escape series ALL AGES 5pm gates, 6pm show
Member pre-sale May 13-18 Non-member tickets on sale Thursday, May 19th
Perseverance through troubled times has a subtle shine and Seattle's Smokey Brights have been shining through these times with songs of hope, determination, compassion, defiance and love. The very first band signed to Seattle label Freakout Records, the group quickly released a number of albums and a slew of singles while simultaneously hitting the road, playing across the US and Europe. A new record was ready to be released and a year of tours booked to support it, but the dark cloud of 2020 came down and, well, no one said perseverance was easy. Smokey Brights shined on, releasing the album I Love You But Damn in July of 2020. The record quickly garnered rave reviews and the support of independent radio, eventually landing on KEXP's top albums of the year. Confined to their rehearsal space the group kept grinding, hammering out new material and honing their performance to a razor's edge. When live music came back, Smokey Brights were ready. They hit the stage with a passion, unleashing their ecstatic rock anthems to eager audiences across the Pacific NW, culminating in a triumphant set at Freakout Fest. Along the way, they dropped a pair of singles, Honey Eye and Unity, documenting their commitment to social justice and collective action, and earning them features in Rolling Stone France, American Songwriter, and The Big Takeover.
Fronted by married songwriting duo Kim West and Ryan Devlin, the bands melodies and harmonies exude intimacy. The swirling synths of keyboardist/vocalist West cut through the heaviness of Devlin's fuzzed out guitars like a neon sign in the night. Bassist Luke Ragnar fills in the bottom end with stylishly inventive bass lines that perfectly compliment Nick Krivchenia's grounded and authoritative drums. With Ragnar's voice in the mix, the band's hallmark three part harmonies radiate. Lyrically, Devlin and West trade off telling personal stories of doubt and existential anxiety, while always keeping a hopeful eye to the future. Devlin's gravel filled voice alongside West's honey dipped melodies is a shot of raw whiskey spiking a cherry soda. The resulting alchemy is performed with a professional aplomb that not only highlights Smokey Brights stellar musicianship, but the genuine passion and love the group has for their music, each other, and their audience. A Smokeys show is rife with dancing, dad jokes, monstrous guitar solos, and the best thrift shop fashion from across the world. Asses will be shook, hearts will be beautifully broken, and bartenders will be tipped. Also, their merch guy is hot.
Smokey Brights are primed, their sweaty-but-stylish live performance soon to be bolstered by a new record and a year of touring across the globe. Explore 
SmokeyBrights.com
 for links to live videos, touring calendar, and more.
-Nick Anderson - writer at large, Smokey Brights merch seller
Seating is limited in the Meditation Garden. In order to keep guests safe and to maintain social-distancing we encourage you to explore our many acres and spread out into the various garden spaces.
Food & Drink Visitors are welcome to bring in their own food and non-alcoholic beverages. Adult beverages may only be served by appropriately licensed vendors. We know all who enjoy supporting the Garden and Garden events are also proponents of buying local efforts, so we are happy to announce the change has brought about a new level of partnerships with local vendors. These partnerships ensure there are reasonably priced beverages for purchase at each event. We look forward to seeing you in the Garden soon and hope to raise a glass with you. Please help us thank those vendors who are also supporting the Garden this year as a portion of every sale will return to the Garden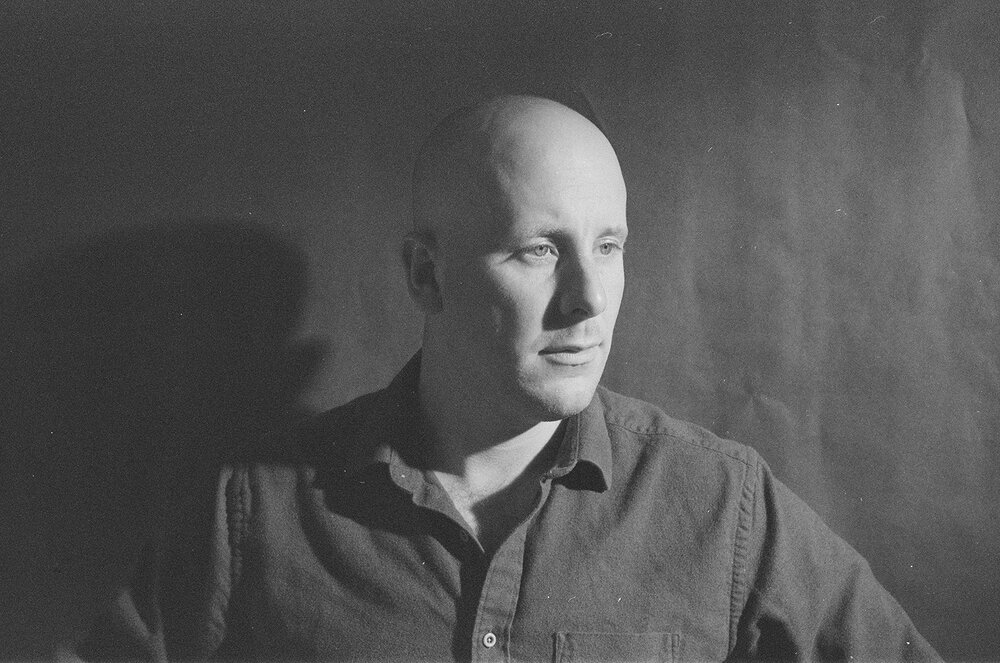 Nick Delffs
Nick Delffs grew up in Mendocino County, a lawless stretch of coastline that's hard to get to and, for many, hard to escape. Nick did — emerging in the early aughts as the frontman for Portland band The Shaky Hands, whose sharp, jittery rock was anchored by Nick's quavering vocals and questing lyrics. The Shaky Hands were mainstays of Portland on the verge of a major shift, and they rode that shift a while, signing to Kill Rock Stars and touring internationally with some of the bigger names in indie rock. But a hiatus in 2011 became indefinite and Nick Delffs was once again cast into the world: working as a sideman, releasing solo records, doing manual labor, going deeper into his spiritual practices, and, crucially, becoming a father.
Becoming a parent can affect different artists in different ways. Nick rode that change with surpassing grace and maturity. 2017's Redesign, his first full-length under his own name, reflected the transition. In "Song for Aja", Nick touched on other concerns familiar to those who follow his work: love of the natural world; longing for spiritual and physical connection; the desire to suffer with meaning and exult with abandon, to embrace somehow the world in its maddening contradictions and find the unity at the core.
Childhood Pastimes, his second release on Mama Bird Recording Co., is both more focused and, despite being technically an EP, more ambitious. It's a four-song cycle — one song with many movements or four songs that bleed into one another, depending on how you hear it — that can be viewed either as a personal journey or an archetypal passage of a human being through four discrete stages: roughly, the movement from childhood innocence into adolescent adventure (The Escape); the sudden immersion into a life of discovery and excitement (The Dream); the first experience of romantic love, followed by the onset of heartbreak, dissolution, breakdown of self (The Affair); the emergence into a new way of thinking, a fresh perspective that encompasses all the suffering and joy into a balanced whole (The Outside).
Nick plays nearly all of the instruments here and the result is a unified aesthetic, born ultimately of his deep-seated love of rhythm: the thrum and throb of the acoustic guitars, the percussive melodic bang of the elegantly-crafted piano lines, and always, always the insistent, driving drums, propelling the record, and the listener, on this journey as the four tracks bleed into one another, one body, one blood, one beating heart. The concept of four songs that are really one suite of music requires a sure hand, and Nick's never shakes: the way the songs blend together while retaining their distinctiveness — from the poppy exaltation of "The Escape" to the cold intensity, almost like an acoustic Kraftwerk, of "The Affair" — shows a songwriter and musician who has fully grown into his powers.
Those who have followed Nick's career may see this as a culmination of years and years of honing and fine-tuning his bountiful gifts, and wonder with delight what might come next. For those who haven't listened to Nick before, Childhood Pastimes is the perfect entry point, a distillation of what's come before and the promise of a new beginning.