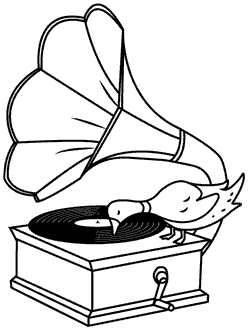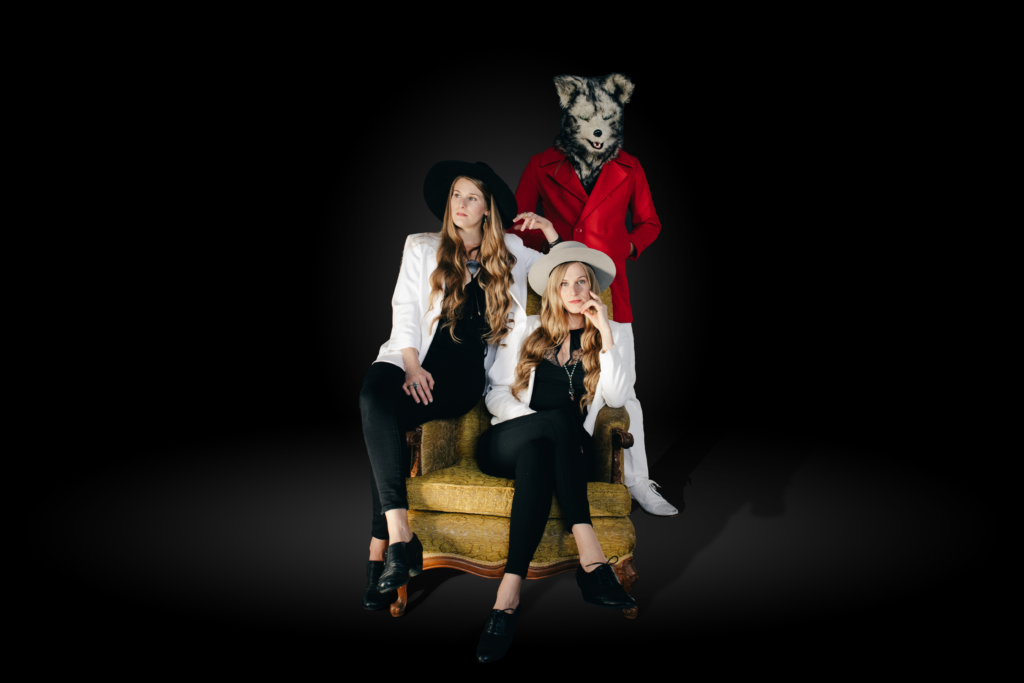 It just happened.
Perhaps, it could be attributed to cosmic design, good old-fashioned magic, or the unspoken, yet understood bond all twins share. One day back in 2007, identical twin sisters Katelyn Shook [vocals, guitar] and Laurie Shook [banjo, vocals] found themselves writing, recording, and performing as Shook Twins. To their recollection, the pair never hatched a plan or even properly discussed it.
Hundreds of shows, four albums and 2 EPs later, the duo continue to tread this path.
"Neither of us remember a time where we planned things out, it all unfolded naturally," affirms Katelyn. "We simply started to play out and call ourselves Shook Twins, because that's simply who we are."
"We never set specific goals either," adds Laurie. "We talk about our hopes and dreams, but we've just let everything grow organically with the band. We'll see what happens next."
Since their 2008 debut You Can Have The Rest, Shook Twins have conjured up dreamy folk with ghostly traces of Americana tradition uplifted by transcendently hummable melodies and lilting cinematic instrumentation. Along the way, legendary New York Times best-selling author Neil Gaiman, USA Today, Langhorne Slim, Mason Jennings, and more fell under their spell and publicly professed adoration.
Simultaneously, they've graced legendary stages such as Red Rocks Amphitheatre with Gregory Alan Isakov and Ani DiFranco in addition to sharing bills with The Lumineers, The Head and the Heart, Sarah Jarosz, The Wood Brothers, and many others. Not to mention, they've carved a home for themselves after playing Northwest String Summit and Oregon County Fair over ten times each as well as appearing at High Sierra Music Festival, Lightning In A Bottle, Bumbershoot, Hulaween, Telluride Bluegrass Festival, Electric Forest, Summer Camp Music Festival, and beyond. During 2012, the band welcomed multi-instrumentalist and "everything dude" Niko Slice on guitar, mandolin, and bass. Rounding out the sound (and the family) further, keyboardist and bassist Aber Miller joined the fold in 2018. Additionally, they welcome a rotating quiver of dynamic drummers, namely Alex Radakovich, Darren Garvey, and Simon Lucas.
"We essentially morph into different settings," observes Katelyn. "We can be a mellow duo, folk-rock club band, or weird late-night band. We love this sense of musical diversity."
Honing their vision like never before yet again, the group reached a critical and creative high watermark with 2019's Some Good Lives. The standout "Stay Wild" generated nearly 4 million total streams. In addition to praise from Glide Magazine, Relix, and more, Paste praised, "Shook Twins have real sonic versatility," while Atwood Magazine hailed it as "a record of musical and emotional maturity that goes beyond in nearly every aspect of the word." Popmatters put it best, "'Some Good Lives' is as affirming as it is magical."
After a quiet 2020, Shook Twins take another step forward in 2021, writing their next chapter. As always, each album, song, and show services a higher calling for the group.
"For us, music is a way to give back," states Laurie. "It's wonderful when our songs help someone through something. At each show, we have an offering to give. It's our way to hopefully bring joy to people."
"When we play, it's a night for everyone to escape," Katelyn concurs. "We all need that as humans—maybe now more than ever."
Whether or not they plan to, Shook Twins foster a lasting bond with listeners worldwide as familiar and familial as their own.
"When you listen to us, we want you to remember how to feel more comfortable in your own skin," they agree. "That goes beyond the show. We hope you walk away feeling more like yourself, because we're fully ourselves on stage. We're not shy. We have a sense of humor. We don't ever take ourselves too seriously. We have fun up there. That's our message through the music."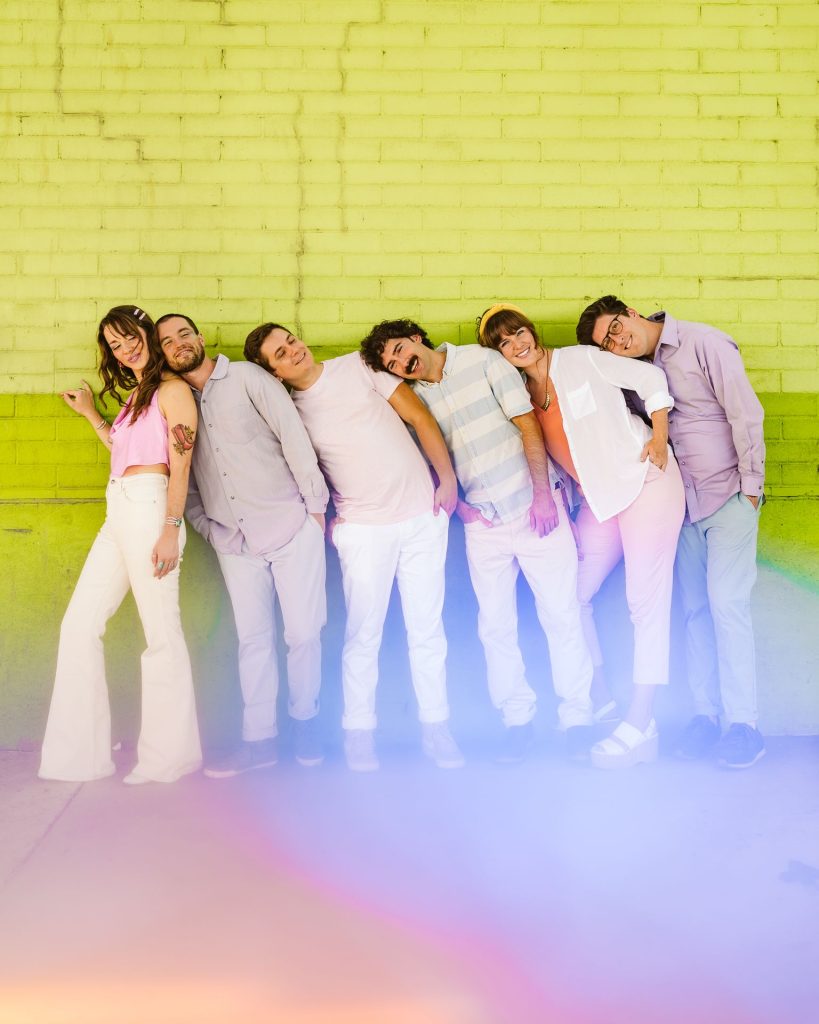 Mama Magnolia
For the bicoastal six-piece Mama Magnolia—vocalist Megan Letts, saxophonist Alex Cazet, guitarist Thomas Jennings, drummer Jackson Hillmer, trumpeter Carrie McCune, and bassist Zach Jackson—the process of making their first full-length Dear Irvington was an essential remedy amidst distress. Following a successfully overfunded Kickstarter campaign, Dear Irvington was a comfort for Mama Magnolia to lean into amidst a continually harrowing time, while also turning tumultuous, personal stories into ostensibly groovy jaunts. They enlisted producer Robert Ellis and former White Denim drummer and engineer Josh Block to help funnel their ideas and further animate their intricate, sometimes nerdy, sophisticated rock compositions. There's no reservation in diving into the deep end of depression ("Grey"), unpacking the betrayal of a loved one ("Each Time You Lie"), or expressing frustration with another who won't take a chance on a relationship ("Try Me"). Dear Irvington focuses on empathetic missives, highlighting Mama Magnolia's emotional maturation to explore complex emotions rather than run away from them.