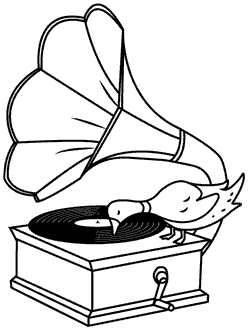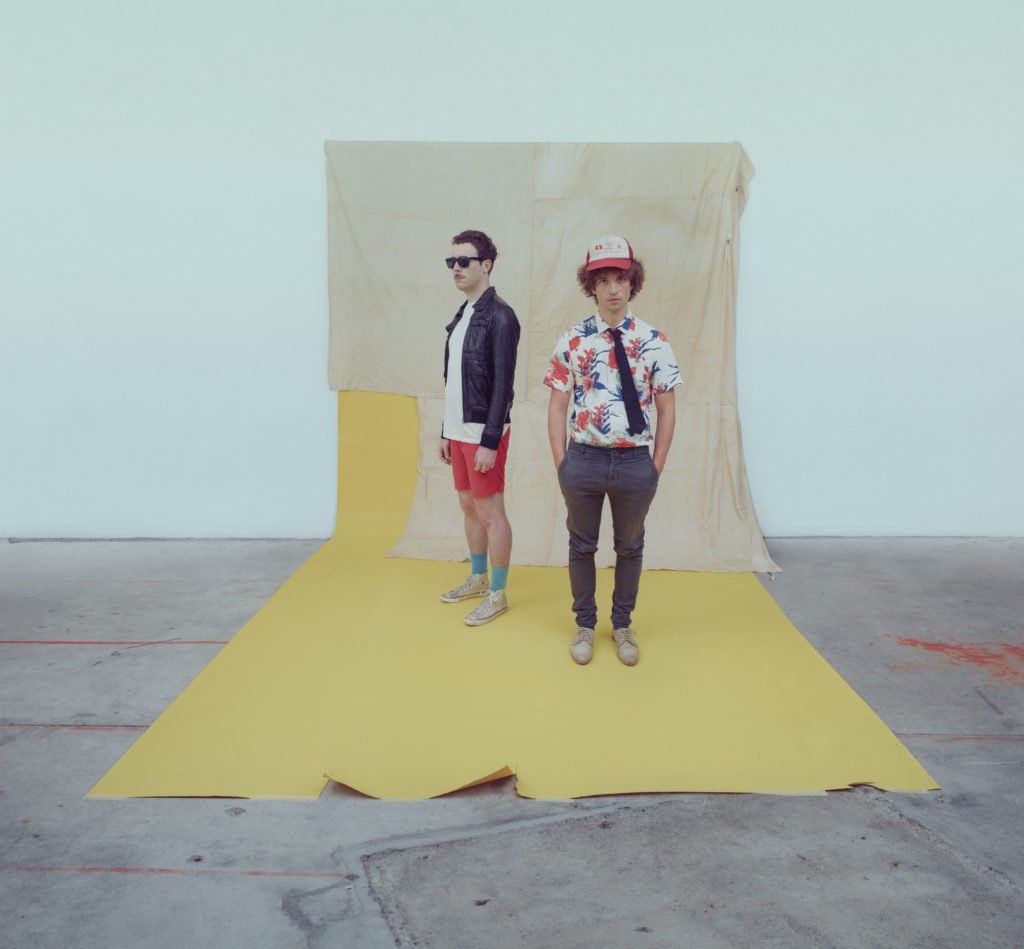 Swiss group Klaus Johann Grobe have been at it since 2012, and as they prepare to release their third album "Du Bist So Symmetrisch" (and third on Trouble In Mind), the group continues to defy description & blur the lines between electronic pop, dance music, synthesis & kosmische.
"Du Bist So Symmetrisch" follows the inevitable path laid out by their previous album (the Basel Prize-winning "Spagat der Liebe"), incorporating the slinky, jazz-fusion-laced grooves populating late night clubs and braiding them together with the band's own blend of mutant electro-funk. Driven by an organic, metronomic beat aligned with synth, chant-like vocals, and a monstrous funky bass, the music aims towards a certain kind of hypnosis, particularly as the sleeping pill echo-heavy vocals cycle over the locked grooves the pair throw down. "Du Bist…" begins with the cascading arpeggio of a synth, edging into view, before lurching into the placid dancefloor groove of the first single "Discogedanken". While the band invariably feels more at home in the club, Klaus Johann Grobe certainly aim towards the more dance-orientated arena of German music (see "Der König" or "Von Gestern"), aligning the metro pulse of Klaus Dinger and Kraftwerk's later techno work to more biological factors – like moss growing on the mainframe.
The band has toured extensively since 2014, highlights being supporting tours with Unknown Mortal Orchestra, The Growlers and Temples, and they have toured and played festivals in the U.S.A., U.K., Netherlands, Luxembourg, Germany, Switzerland, France and Spain. "Du Bist So Symmetrisch" will be released worldwide by Trouble in Mind Records on October 26th, 2018 on Digital, CD, and LP.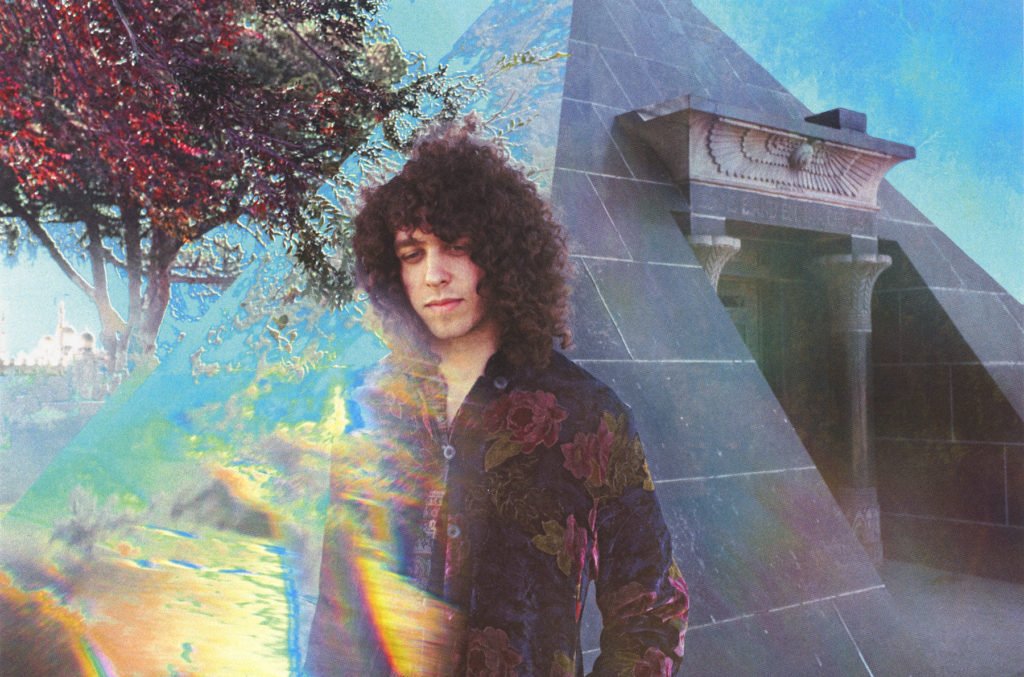 Vinyl Williiams
The rare history of harmonious pop music imbued in Vinyl Williams's Opal LP is finally coming to the conscious surface in the warped form of a celestial hyper-coaster, combining sunshine pop, afrobeat, and progressive rock into a dense emanation of sonic optics.  The California native has attuned his sound palette to the cosmic quintessence – opalescent tones that harmonize chaos, synchronizing a global family of celestial harmonies into a macrocosmic epicenter.

Out of such came 10 tracks of incessantly lush pop songs that can be used to intangibly dress your dream palace.  It was recorded almost exclusively by Lionel Williams at Non Plus Ultra (all ages venue / studio in LA he's involved in) with the exception of Gal Lazer (ex-drummer of Yonatan Gat) playing hand drums on Aphelion, and Ian Gibbs (Williams's long time musical partner) overdubbing guitar & synth on several tracks.  Through the process of recording individual tracks onto a VHS camcorder, as well as using handheld cassette devices, the fluttery lo-fi guitar & synth sounds became architecturalized by hi-fi drum sounds, keeping the warbly rollercoaster somehow on track.  

Williams also creates his own immersive realms in the form of 360º videos, downloadable explorable worlds, and interactive web art. These ineffable environments impress upon transcendental incorporeal states of being, termed noumena. Two elements – anima (Jung's term for femininity embedded in masculinity) & pneuma (the octave above air) give rise to these vast lands of sublimity.

Before meeting Iasos (founder of New Age music) in 2013, Williams already had an out-of-body experience where he visited this syncretic haven.  During their conversation, Iasos revealed a similar experience that had occurred where an ineffable intelligence "Vesta" sent endless hours of higher dimensional footage into his mind in an instant.  The process hence has been a process of discovering how these visual architectural & sonic atmospheric forms can be concentrated in a pop structure.  The main ambition of the group is to transmute qualitative opposites into an equilibrium of light & sound, that ultimately has a beneficial affect.

In 2016 Vinyl Williams released "Brunei" – a fantastical critique of the country's incorporation of Sharia Law from the perspective of an inter-dimensional being. During the time the album was being recorded Williams' father had been hired by the sultan of Brunei to perform with Dean Martin's son Ricci Martin. The performance was supposed to include a realistic hologram of Dean, where Ricci & Dean were to switch off melodies with each other. This drove Ricci to the point of a breakdown, which unfortunately ended in his death via alcohol overdose around the time the album was released. The original inspiration behind the album was when Williams had seen currency from Brunei, which at the time was rainbow & prismatically translucent. This sparked the mystery in discovering the country's lavishness as well as socioreligious detriments. 

These themes of religious dissonance originate from Williams' upbringing in the state of Utah. Although he's a Los Angeles native, he had moved to Utah in 1998 at the age of 8. The culture shock he had experienced living in a small LDS town sculpted his practice into an impressionistic utopia of religious harmony. 

Vinyl Williams' live group consists of Lionel Williams (vocals / keys / guitar) Ian Gibbs (guitar / vocals) James Lake (drummer) & Billy Winger (bassist). Williams' & Ian Gibbs additional play drums & bass in Morgan Delt. Other associated acts include MT. OSSA & HOTT MT through their LA-based art group & performance space Non Plus Ultra. 

Active since 2007, the group have toured extensively with Toro y Moi, Unknown Mortal Orchestra, Mount Kimbie, This Will Destroy You, Temples, among others.