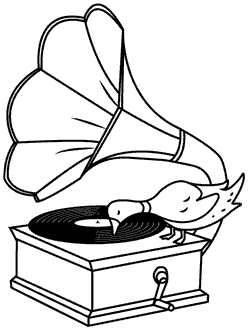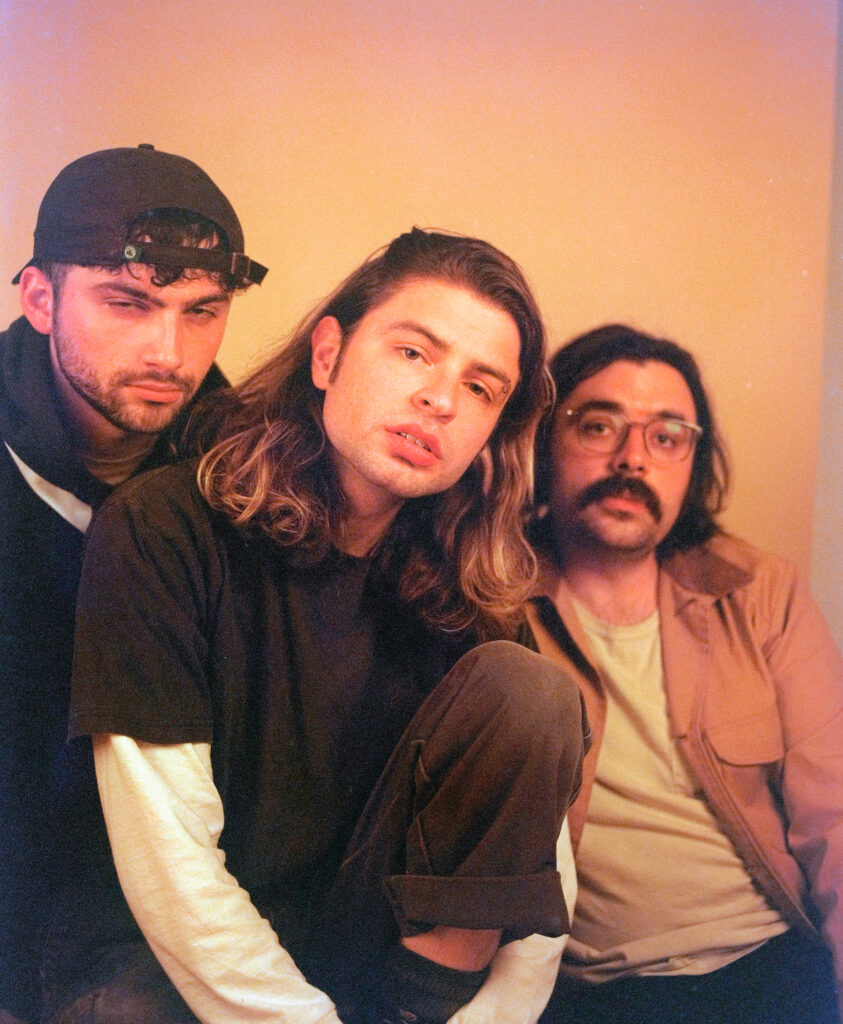 There's a space between literal and abstract where art often resides, and few bands excel at navigating that surreal territory more deftly than Horse Jumper of Love. On their third full-length, Natural Part, the Boston-based three-piece revels in the act of grasping at something that can't be held, smudging the lines between rich details, hazy memories, vivid moments, and intangible feelings to create their most captivating record to date.
Horse Jumper of Love–guitarist/vocalist Dimitri Giannopoulos, bassist John Margaris, and drummer Jamie Vadala-Doran–have steadily evolved since their formation in 2014, honing a mix of sprawling slowcore and raw indie rock across their 2016 self-titled debut and 2019's So Divine. Now, Natural Part feels like the band's biggest step forward yet. The group teamed once again with engineer Bradford Krieger and convened at his Rhode Island studio, Big Nice, to record. "I definitely don't write the same way I did for the other records anymore," Giannopoulos explains. "I never want to force anything or try to stick to a formula, and for this record I really felt like I could do whatever I wanted. I feel like I know myself a little more, like I'm a little more tapped into who I am and the songs feel more personal because of it."
Sonically, Natural Part feels even more expansive than anything Horse Jumper of Love have done before, which is no small feat for a band whose music has often hinged on billowing guitars and roomy drums. Mixed by Danny Reisch (Sun June, Shearwater, White Denim), the album features a noticeable leap in fidelity, allowing the detailed songwriting to shine through without losing the tactile edges that imbue Horse Jumper of Love's music with so much personality. Opener "Snakeskin" gently welcomes the listener with an enveloping atmosphere, before a sharply angled guitar riff in the towering second track "Ding Dong Ditch" fractures the aura. Familiar influences like Duster and David Berman can still be heard throughout, but new elements like cello—performed by Emily Dix Thomas and inspired by both Nirvana's unplugged album and listening to Oasis' "Wonderwall" in preparation for a Halloween cover set)—add different textures to the band's reverberating sound. On "Chariots," the new instrumentation blends effortlessly with Vadala-Doran and Margaris' taut but roaming rhythm section, and adds an otherworldly mood to Giannopoulos' lyrics.
A sense of mystery and the inevitability of change permeates much of Natural Part, with Giannapoulos often capturing snapshots that take note of a flickering feeling in the mundane, and then letting his imagination expand it into something profound. The title track encapsulates this approach as well as some of the recurring sentiments of the record: "I was thinking about the natural distancing that can happen between people," Giannapoulos says. "They can just go their separate ways or grow apart, or it can even be people passing away. But that thought also started with me literally combing my hair," he adds with a laugh. "The line between figurative and not gets pretty blurry. Sometimes weird shit happens but there's some meaning there. Something will just stand out, you get immersed in it, and a song sort of flows out. It all feels like a collage of a certain time in my life."
On songs like the poppy "I Poured Sugar In Your Shoes," the hypnotic "Under The House (Skunks)," or the off-kilter "Sitting On The Porch At Night," Giannopoulos' molds the very specific experiences noted in the titles into meditations on life's intricacies. Late in the album, the sub-two-minute standouts "I Put A Crown On You" and "Mask" highlight Horse Jumper of Love's ability to economically communicate larger ideas; the former is a shining acoustic missive on appreciation blurring dependency, while the latter is a slowly unfurling plume of guitars that contemplates the physical and invisible barriers between us. "I was thinking about someone driving their car, wearing a mask–literal or not literal–and having that layer in front of their face," Giannopoulos explains. "Then the windshield is another layer, and it's a foggy night, so that's another layer. You're passing by them and there's just all of these real and not real things between you and another person."
It's those kinds of details that makes Natural Part such a compelling listen. It's an album planted firmly in small moments that feel big: the unexpected flashes that somehow feel authentic and esoteric all at once, and cut through our busy lives to ground us in something that seems meaningful—even if we can't fully articulate why. "I love when those moments happen and it inspires something," Giannopoulos reflects. "It makes me feel connected to the world. When something sparks my interest like that, it just feels like this is what it's all about."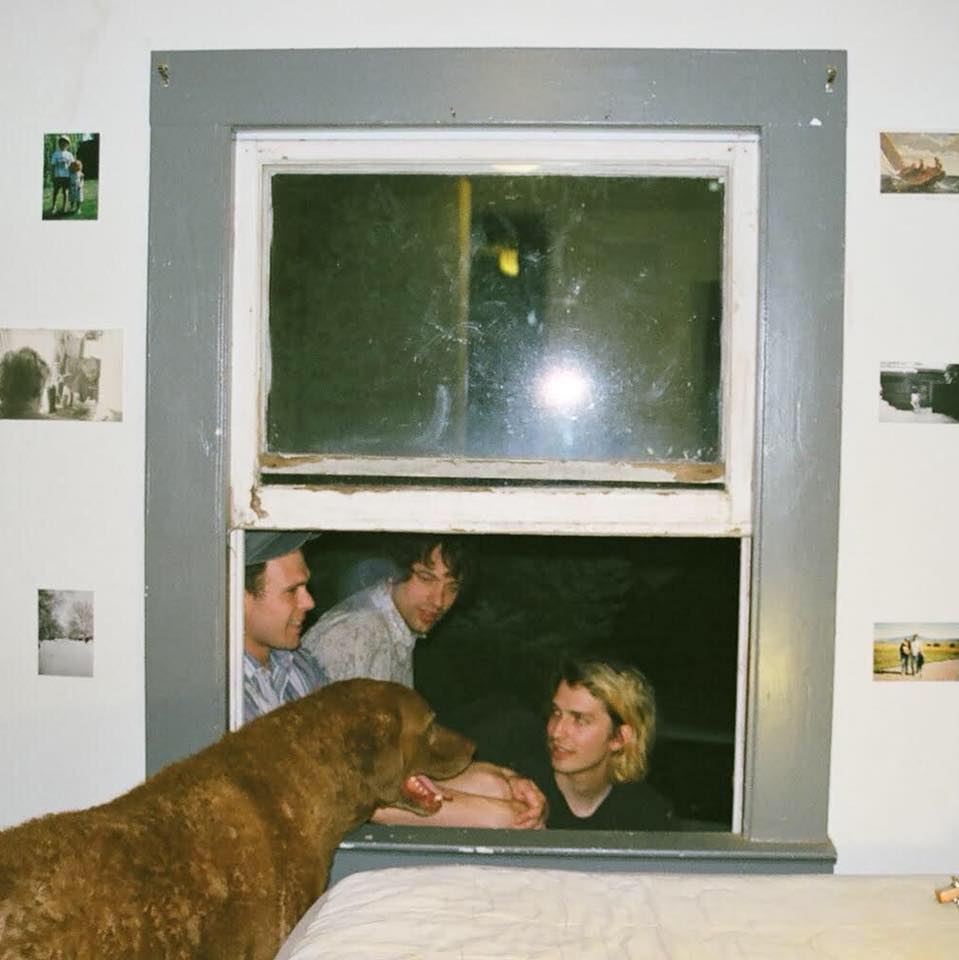 Strange Ranger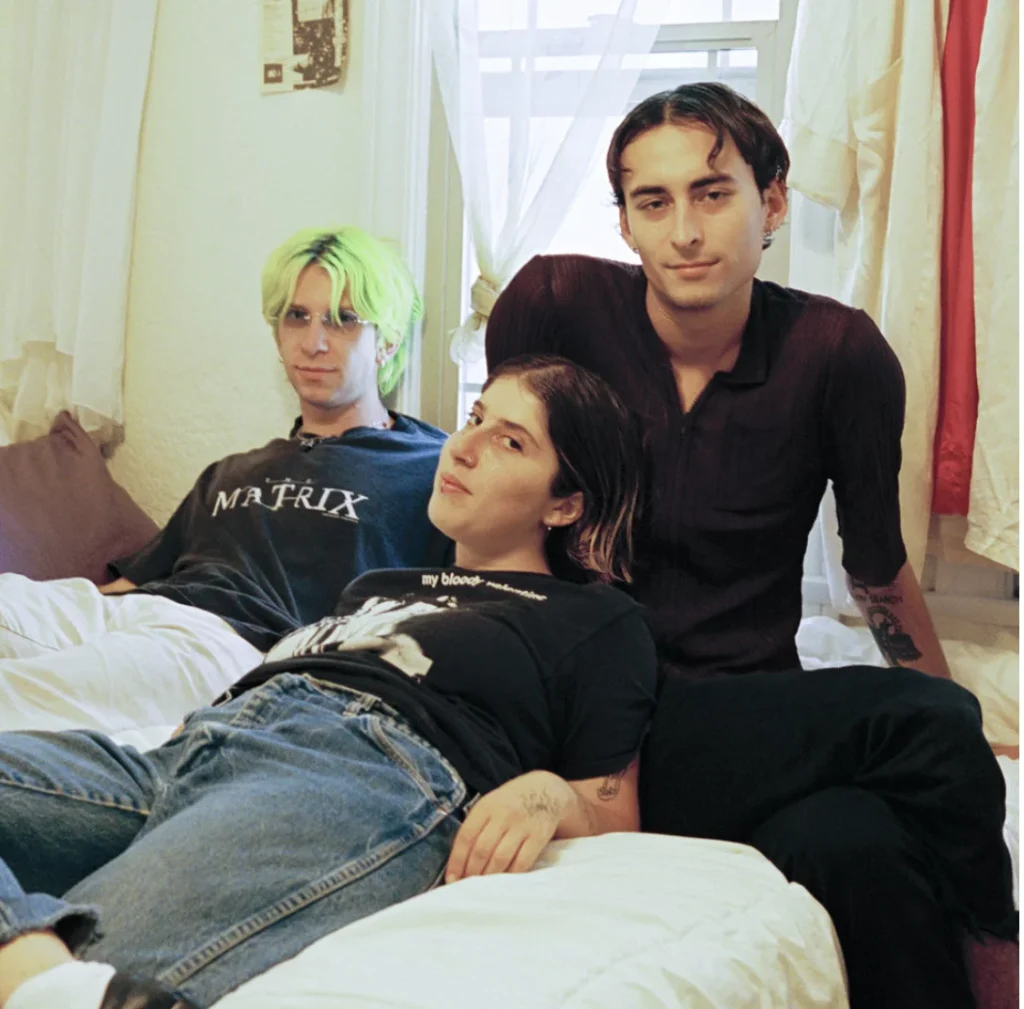 Cryogeyser