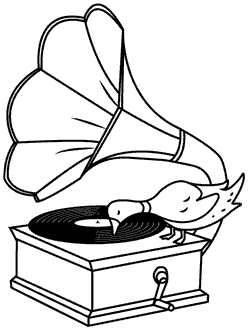 DUCK CLUB TOURING ROSTER
Kelli Schaefer
With two full-length records and two EP's under her belt, Kelli Schaefer's latest record is another pivot in stylistic choice. This time, with a fresh take on the age-old singer-songwriter trope, her yet-untitled record (expected 2023) delivers haunting melodies over swirling woodwinds, mellotron, piano, classical guitar, and upright bass. These songs could be the soundtrack to a modern gothic, a playlist for a trudge through the forest, the accompaniment to a subconscious mantra. As expected, Schaefer again demonstrates her refusal to confine herself to a single genre.
In 2011, Kelli Schaefer released her first full length record Ghost of the Beast, a haunting art-pop record with a backbone made of steel and distortion. Schaefer garnered praise and attention, sharing the stage with Damien Jurado, Wild Flag, and the Corin Tucker Band. Included in the Willamette Week "Best New Band" poll, with a music video featured on Paste, tracks featured on NPR and KEXP, and multiple regional festival appearances, Schaefer's debut was gaining momentum in the northwest. Shortly after, she followed up her debut with a a self produced, limited release EP titled 601—a collaboration with guitarist and friend, Ryan Lynch.
In 2014, Schaefer reunited with Ghost of the Beast producer Drew Grow, and found her vision had shifted to a more conceptual, unhinged rock and roll sound. Driven to explore the darkest corners of her own origin, and connect with a world outside of herself, the record came into being after almost three years of writing and recording. No Identity released in 2017, and was darker than Ghost of the Beast, growling with confidence, but with plenty of room for her quirky sense of humor. Mirroring the expansive noise and incisive shadow of PJ Harvey, with the fearless abandon of Nick Cave, and vocal play of Bjork, No Identity travels at light speed through the American landscape so many have left and forgotten to examine. It is a genesis story marked with resolve and technical prowess—muscular guitar, rumbling bass, and vocals that bend over themselves and spring back to shape. The melodies are pop with meat on their bones, robust and full, unafraid to stick in your head and into your ribs. It is art-pop with depth and vision, the product of an artist who not only carved out a space for herself, but evolved into a voice that speaks to a well-worn world.
Later in 2017, Schaefer worked with electronic artist Mija, who reproduced "Bad For You"—the final track from No Identity—into a song Spin said "splits the difference between Bjork & ODESZA." Pitchfork noted "Kelli Schaefer has some of the xx's Romy Madley Croft's velvet hush in her vocals." In the track premiere, Noisey dug deeper into the intention of the song, saying "Schaefer's lyrics are an us-against-the-world sort of thing, singing about the ways that the shitty state of affairs can bind people together."
Along with her bandmates Andrew Jones (bass), Ayal Alvez (piano, keys), Joey Binhammer (guitar), Kelli Schaefer is working to finish the record and planning tour steadily once it is released in 2023.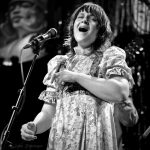 Artist Sites