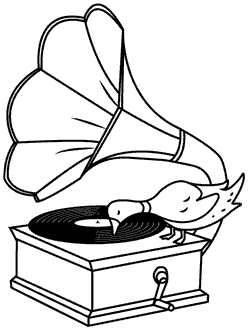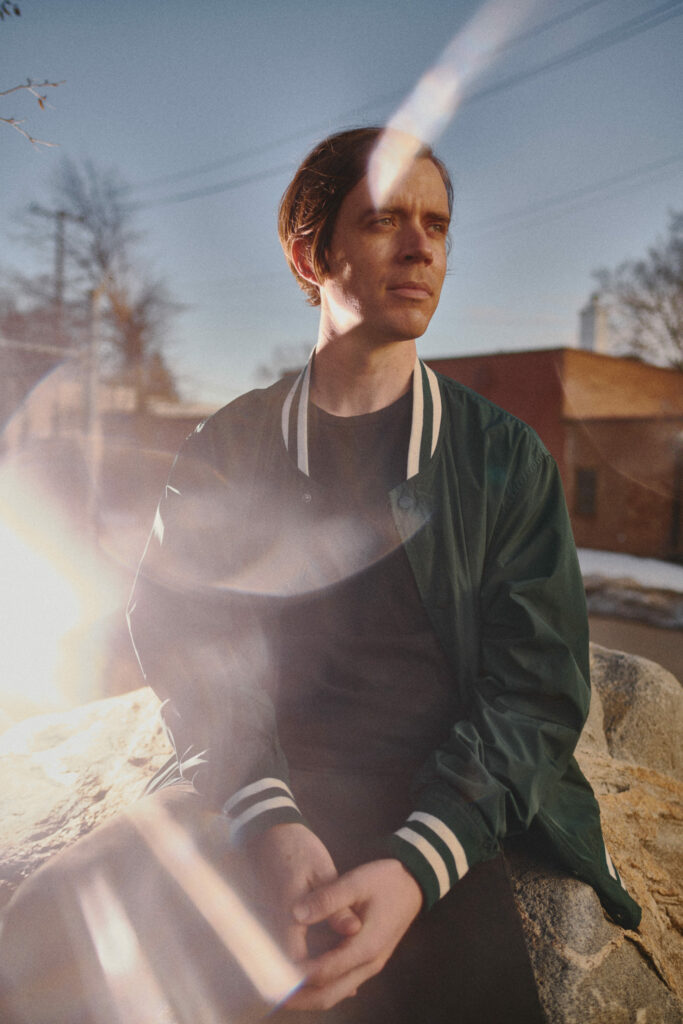 Soft is the gorgeous new LP from Yellow Ostrich. It takes its name from the lyric that stands as a thesis for the entire album, a beautiful and haunting rumination on the pitfalls and pressures of traditional masculinity and on band founder Alex Schaaf's drive toward vulnerability and tenderness as core tenets of his being.
The album's ten tracks represent the first new music in seven years to be released by Schaaf under the Yellow Ostrich moniker, since he paused the project to explore new musical identities on a handful of excellent self-released albums (from which much of the best music is included on the stellar compilation Like A Bird: An Alex Schaaf Anthology 2010-20211).
Identities – whether externally-defined or those we manufacture for ourselves – are central preoccupations for Schaaf, who elegantly examines desire, the search for connection, and the sometimes-blurry boundaries between platonic and romantic closeness and distance. He meditates on the emotional aches and physical bruises that we all carry and long to heal, and tries to find ways to communicate things that are hard to say to ourselves and to those closest to us.
He notes, "When you're translating an experience into a song, it can sometimes get at something more accurate and universal than trying to express that feeling in a face-to-face conversation… at least for introverts like me."
Born and raised in small-town Wisconsin and recently returned to his midwestern roots in Minneapolis after a half-decade in New York City and on the road, Schaaf's path has led to both clarity of purpose as a writer and musician, and to the acceptance that there will always be truths between people and within ourselves that lie just out of reach. Prodding the structures that he and we have grown comfortable with, he worries that he's actually shackled by them, and wonders why freeing himself can be difficult. Whereas he used to focus on romanticized heartbreak and conflict to fuel his more personal songs, now he wants to put an end to our obsessions with the conventional emotional trappings of masculinity, friendship, and love and writes about trying to be better – both to himself and to others.
Binary ideas of attraction and sexuality are frequent thematic targets, embodied in ambiguous relationships like those with the subjects of lead single "Julia" or the warm manifestos "Timothy" and "John," and in the blunt analysis of desire in "Birds." And on album closer "Too Much Love," he celebrates the presence of internalized emotional extremes while also lamenting the habitual urge to suppress them: "Warm blood spills / from my eyes / 'cause I've got love / too much love to hide."
The task of opening up and building bonds with other people instead of building more emotional armor over time takes work, and it requires like-minded collaborators, trusted friends, and love. Schaaf has long been a consummate assembler of outstanding supporting players to help realize his musical vision, and for the recording of Soft he enlisted the help of a few friends, including drummer Marian Li-Pino (La Luz, Donna Missal), bassist Megan Mahoney (Lissie), guitarist Mike Noyce (Bon Iver, Tallest Man on Earth), and studio and mix engineer Zach Hanson (Bon Iver, Gordi, Whitney, Waxahatchee, Hand Habits), with a guest appearance on album standout "Los Angeles" by the returning Yellow Ostrich member and great multi-instrumentalist Jon Natchez (David Byrne, The War on Drugs).
The result is a sound that feels warm and effortless but packs a real sonic weight. Pitch-shifted vocals, subtle electronic treatments, and drum machines skirt the edges of an otherwise traditional guitar-band setup, adding more varied textures while hinting at wilder emotional currents underneath a placid surface.
On Soft, despite all the potential volatility of life lived with other people and the challenges of navigating our own self-inflicted limitations, Schaaf is beginning to feel content with the person he is… while remaining eager to keep growing. "I'm proud of the way I am," he says, before adding, "even if my definition of that changes every day."
Katie Von Schleicher
old from the man's point of view, Vertigo is awash with romantic fog, but from the woman's perspective, it's about being forced to disappear…"
— Rebecca Solnit, A Field Guide to Getting Lost
Katie Von Schleicher doesn't hold back. Her music, drenched in layers of warmth and fuzz, mines depression, devotion, power, and anxiety without reserve.
But if channeling weighty subject matter is a constant in Von Schleicher's music, so too is transforming that material into sonic landscapes that defy expectations. On Von Schleicher's second record, Consummation, she blasts past the lo-fi power ballads of her debut Shitty Hits (2017) with a severe expansion of her sonic palette; its 13 shape-shifting songs depict a deeply personal exploration of trauma. The result is both potent and listenable; strange and familiar; intense and entertaining—and, perhaps most of all, teeming with life.
Von Schleicher pulls the listener in from the outset. The synths and drum machines of the album opener "You Remind Me" evoke a room depressurizing, signaling a crossover into unsettling, dream-like territory. Her self-assured voice floats above the fray, her lyrics pointed: "And now I can't confine my rage." The following songs vary in genre and tempo, ranging from a pulsating, electronic rocker ("Brutality") to upbeat and jagged kraut ("Wheel," "Caged Sleep") and a melancholic, cosmic ballad ("Gross"). There's even a brief, haunting crooner of a track ("Strangest Thing"). What they share is lyrical concision, emotional heft, and conscientious production.
Consummation is, in part, inspired by an alternate interpretation of Hitchcock's Vertigo. In 2018, Von Schleicher rewatched the seminal film and was struck by its largely unanalyzed subtext of abuse. She knew immediately that this hidden narrative, which spoke to her personal experience, would be the basis of her next album.
While writing and engineering the record, she found sanctuary in the words of other women: namely, Carmen Maria Machado's Her Body and Other Parties, Rachel Cusk's Outline trilogy, and Rebecca Solnit's A Field Guide to Getting Lost. The latter proved particularly influential: Soon after revisiting Vertigo, Von Schleicher stumbled upon Solnit's lacerating take on the film. Solnit describes the "wandering, stalking, haunting" of romantic pursuit that it depicts as "consummation," while "real communion"—understanding and mutual respect between two lovers—is, to the men in the film, "unimaginable." The consequence is a fundamental failure of communication. At its core, Consummation evokes the pain of being unable to bridge that vast psychic distance between oneself and another.
Can love that destroys, Von Schleicher asks, be love at all? At the close of the album, it seems she's arrived at something of an answer, at least for herself. On "Nothing Lasts," the record's final song, a romantic verse gives way to an anthemic, albeit fatalistic chorus—one that feels something like a sigh of relief: "Cause nothing lasts for long, nothing lasts, see it's gone."
Mylo Bybee