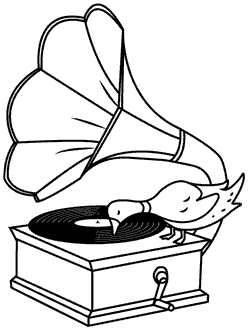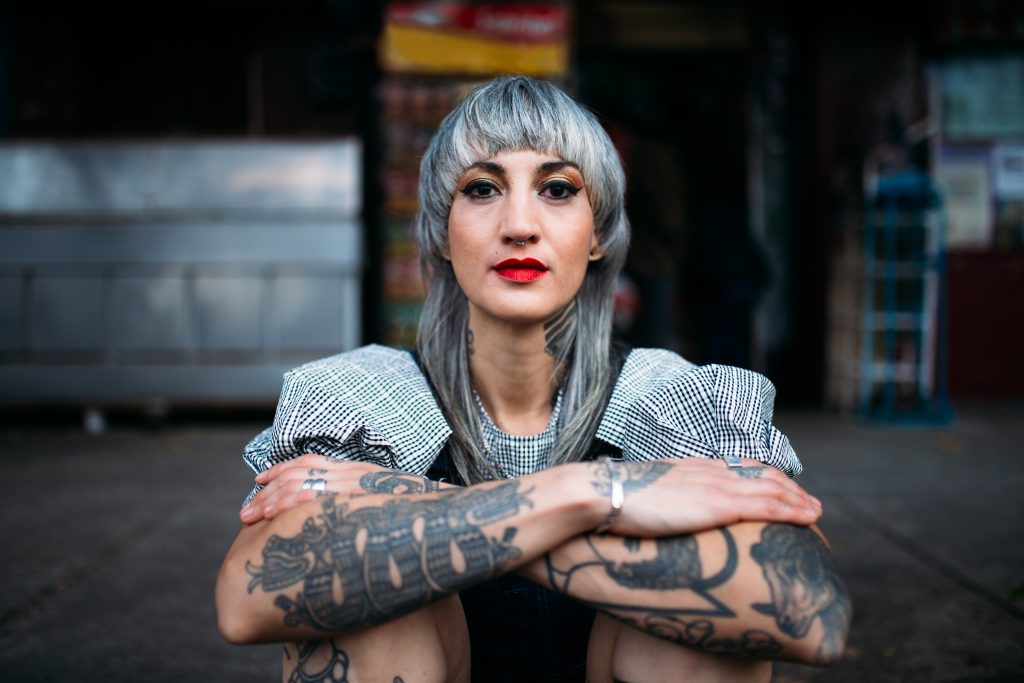 To declare one thematic narrative from Lucha, Y La Bamba's seventh album, would be to chisel away a story within a story within a story into the illusion of something singular.
"Lucha is a symbol of how hard it is for me to tackle healing, live life, and be present," Luz Elena Mendoza Ramos, lead vocalist and producer of Y La Bamba, says of the title behind the album which translates from Spanish to English as 'fight' and is also a nickname for Luz, which means light. The album explores multiplicity—love, queerness, Mexican American and Chicanx identity, family, intimacy, yearning, loneliness—and chronicles a period of struggle and growth for Mendoza Ramos as a person and artist.
Lucha was born out of isolation at the advent of COVID-19 lockdowns, beginning with a cover of Hank Williams' "I'm So Lonesome I Could Cry," and following Mendoza Ramos as she moved from Portland, Oregon to Mexico City, returning to her parents' home country while revisiting a lineage marred by violence and silence, and simultaneously reaching towards deeper relationships with loved ones and herself. The album reflects "another tier of facing vulnerability," as Mendoza Ramos explains, and is a battle cry to fight in order to be seen and to be accepted, if not celebrated, in every form—anger and compassion, externally and internally, individually and societally. As much as la lucha is about inner work, fighting is borne from survival stemming from social structures designed to uplift dominant groups at the hands of suffering amongst the marginalized.
While peeling back layers of the past to better understand the present has been integral to this period of growth for Mendoza Ramos, time, trauma, and history can feel like interconnected, abysmal loops and music has remained a trusted space for Mendoza Ramos to process, experiment, and channel her learnings into a creative practice. In this way, Lucha has become cyclical, documenting the parallel trust Mendoza Ramos has built with herself to allow the songs to guide how they should be sung, or even sound.
"I've been wanting to let whatever feels natural—with rhythm and musical instruments like congas and singing—to just let it be, in the way that I'm trying to invoke in myself." Lucha reflects on, "the continuing process of learning how to exercise my producing skills," explains Mendoza Ramos. "I have so many words, ideas to work with all the time, and the hardest part for me has been learning to trust my gut. And figuring out how I work best, and with who."
The result is a collection as sonically sprawling and bold as its subject matter. On "La Lluvia de Guadalajara," Y La Bamba leans into a minimal, avant-garde soundscape as Mendoza Ramos recites a spoken word poem. Later, rhythms veer into bossa nova territory on "Hues ft. Devendra Banhart," a full-circle collaboration for Mendoza Ramos as she reminisces on the significance of finding Banhart's work nearly two decades earlier: "He was the first young Spanish-speaking musician that wasn't playing traditional Mexican music I heard when I was 21. There was nothing like it around that time."
"Nunca" is a warm, wind-rich track dedicated to her mother, Maria Elena Ramos whose poetry is published alongside the Lucha lyrics booklet. "I decided to put my mom's poem, which is a poem that she wrote to me, letting me know how she felt, exploring her heart in new ways she's never imagined. Sharing it on the record is me paying attention that she's expressing herself.
While each song holds personal significance to Mendoza Ramos, part of growing into her identity as an artist has been allowing space for protection and boundaries, and choosing to withhold some of that meaning from the public. Lucha is her own story of the complexity of trauma and nonlinear healing and growth processes, but she imagines it is also the continuation of her ancestors' stories and might also be a mirror to the story of others. "Even though I'm trying to fight, I never want to demonize suffering, because that's part of growing. And it's hard, because we're living in times where that [stigma] is what's happening. So if this—me talking about my mental health and finding healing in my queerness—is a risk, I hope that I find a community that protects it and protects me, because they know I have their back. I am also trying to be my mom's community."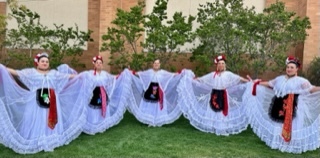 Ballet Folklorico Mexico Lindo
Ballet Folklorico Mexico Lindo was established in 2003, and is a community based Mexican folk-dance company from Southwest Idaho. The dancers learn and perform traditional Mexican dances from the various (states) regions of Mexico. They perform in and around the Treasure Valley and beyond. Their performances include public, private, civic and commercial events. They've performed in California, Oregon, Washington, Utah and Idaho.
Noteworthy performances include LatinX authors Reyna Grande and Sandra Cisneros, for Idaho Governor C.L "Butch" and Mrs. Otter, the Mexican Consulate of Boise, the Four Rivers Cultural Center in Oregon, the Northwest Folklife Festival in Seattle, the Children's Home Society, the Oppenheimer Foundation, the Wassmuth Center for Human Rights, the Civil Rights Symposium in Twin Falls, the Boise Festival of Trees, the Hispanic Heritage Festival in Twin Falls, Idaho, the Ford Idaho Center, the Utah State Fair, and Hewlett Packard Headquarters to name a few. They've also made television and radio performances as well and have been featured in print publications and social media. 
In 2013 Ballet Folklorico Mexico Lindo was featured as the opening act for the professional touring Folklorico group, "Ballet Folklorico Quetzalli de Veracruz" from Xalapa, Veracruz at The College of Idaho in and for the Irish touring group "The Young Irelanders" in March of 2017. In 2019 Ballet Folklorico Mexico Lindo hosted a festival and performance for recording artists The Villalobos Brothers who traveled to Idaho from Veracruz to perform at Jewett Auditorium at The College of Idaho for the Mexican holiday of Dia de los Muertos.
Noteworthy collaborations include Irish Dance Idaho, Ballet Idaho, Boise Pride, Mariachi Sol de Acapulco, Mariachi Tleyotltzin, Mariachi de mi Tierra, Mariachi Alma de Mexico, Brigham Young University International Folk Dance Ensemble, Brigham Young University's "Living Legends", Tejano Outlaw, and the Boise Philharmonic to name a few.
Educational outreach is a favorite of Monique's; teaching is her passion! Ballet Folklorico Mexico Lindo has hosted and participated in numerous outreach opportunities in and around the valley and for both public and private schools and organizations.  
New dancers are always welcome, and Monique is of the opinion that yes, absolutely everyone can dance! For questions or class information, please contact director Monique at 208-353-0966.