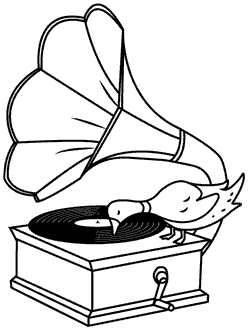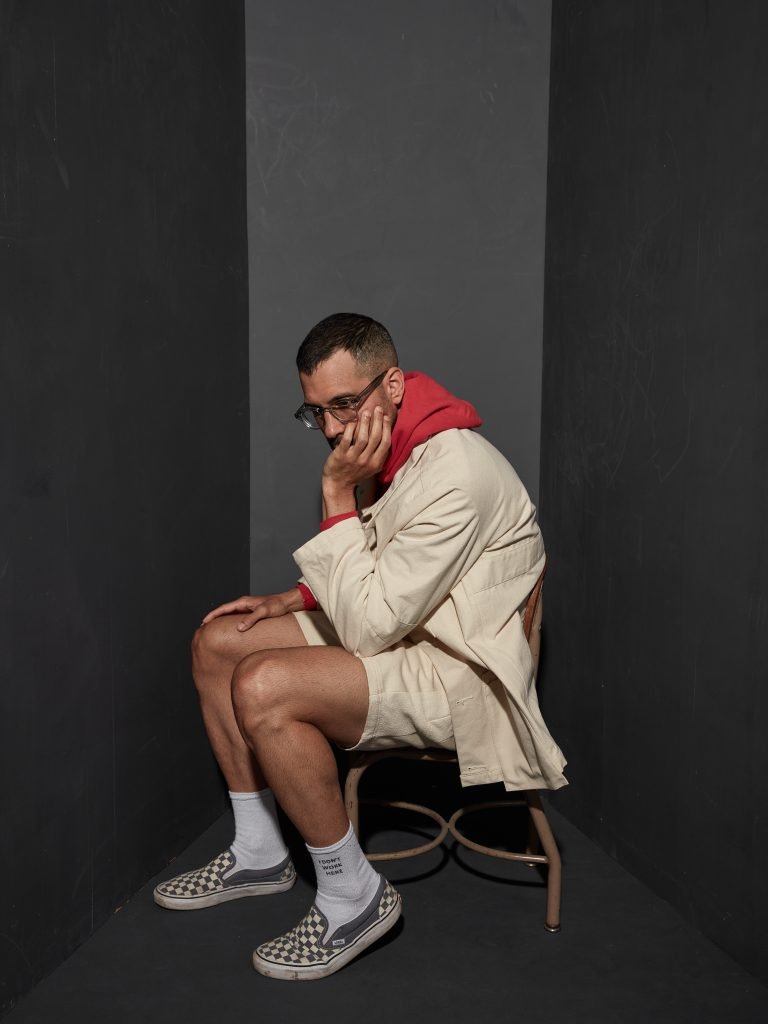 The final words sung on the sixth album by WHY? are an apt place to begin: "Hold on, what's going on?" Because while there's much familiar about the oddly named Moh Lhean—mastermind Yoni Wolf's sour-sweet croon, his deadpan poet's drawl and ear for stunningly fluid psych-pop-folk-whatever arrangement—a great deal has changed in the four years that've passed since 2012's Mumps, Etc., an LP that honed the band's orchestral precision and self-deprecating swagger to a fine point. It's significant that this is the first fully home-recorded WHY? album since the project's 2003 debut. Made mostly in Wolf's studio and co-produced by his brother Josiah, the result is obsessive, of course, but also intimate, and flush with warmth and looseness. But the biggest transformation is a bit subtler. After years of eying his world, in part, with a cynical squint, Wolf here learns a new mode. While Moh Lhean never stoops to outright optimism, it chronicles our hero finding peace in the unknowing, trading the wry smirk for a holy shrug, and looking past corporeal pain for something more cosmic and, rest assured, equally weird.
A low tone opens the album on "This Ole King" as acoustic pluck and upright bass form a Western bedrock beneath Wolf's fragile voice. But as the song pushes on, the playing gets brighter and the vocal becomes a mantra-like hum inspired by Ali Farka Touré's blues, before rolling into a second part rich with chiming keys and twisting harmony—Brian Wilson's kaleidoscopic vision of pop. If there's new litheness here, it's probably because Wolf spent much of the time between albums collaborating—with ex/muse Anna Stewart as the fuzz-pop duo Divorcee, and MC Serengeti as the puckishly depressive Yoni & Geti. And if there's a lithe newness, it may be that Wolf excised some nostalgia via his 2014 solo tapes—one re-recording choice raps from his own catalog, and another covering cuts by artists like Bob Dylan and Pavement. It's no wonder, then, that "The Water" handily morphs a moody folk tune into some strange new form of full-band dub. Or that "One Mississippi" bounces along happily over a flurry of bizarre percussion, whistled melodies, and trippy synthesizer blips. Perhaps most impressive is "Consequence of Nonaction," which vacillates between a quiet meditation for guitar/voice/clarinet, and wild, sax-strewn astral art-funk.
Movement is a key theme of Moh Lhean. It's a breakup album without a romantic interest—coded within the lyrics is a tale about fleeing the seductions of a wintry figure for something synonymous with spring. "Easy" plays like a ward against the old ghost who haunts "January February March," while "George Washington" places our host in a tiny watercraft, "paddling for land/hand on heart and heart in hand" as that faceless malevolent force stays ashore. While writing these songs, Wolf suffered a severe health scare far from home. Rather than drive him to depression, his brush with mortality imparted an incongruous impression of peace and connection to the living. At the end of "Proactive Evolution," wherein WHY? enlists mewithoutYou's Aaron Weiss to celebrate the stubborn persistence of humankind, Wolf samples not only thinkers like Sharon Salzberg and Ram Dass, but his actual doctors—the voices that helped shape his new outlook. Sure, Wolf poses as many questions as ever. Moh Lhean's gorgeously psychedelic closer, "The Barely Blur" with Son Lux, puzzles over the nature of existence. But rather than leave us with the macabre chill of death, as many a WHY? LP has, the song dissolves into the infinite—the sound of the Big Bang.
Don't bother asking Wolf what "Moh Lhean" means. He won't tell you. It's the name of his home studio, where friends and family—WHY? regulars Josiah, Matt Meldon, Doug McDiarmid, Liz Wolf, and Ben Sloan, plus a handful of Ohioans—gathered to record this (and also at Josiah's studio, dubbed El Armando). And like the titles of Alopecia and Mumps, Etc., it references a concrete thing that Wolf experienced. Most likely it's something to do with letting go, rebirth, coming home to a familiar feeling, or venturing out to discover a new one. Or maybe it's just a yoga pose. But there's something in Moh Lhean, even with all its mysteries and all its differences, that's both ephemeral and distinctive, like something the Wolf Brothers might've heard on a praise album in their father's synagogue as kids, or on some '60s hippie LP they thrifted in their teens, or, perhaps, on the other side of the records they've been making their entire adult lives. Thus, it seems appropriate to conclude with some words sung on the very first song of WHY?'s sixth album, Moh Lhean: "One thing, there is no other. Only this, there is no other…. Just layers of this one thing."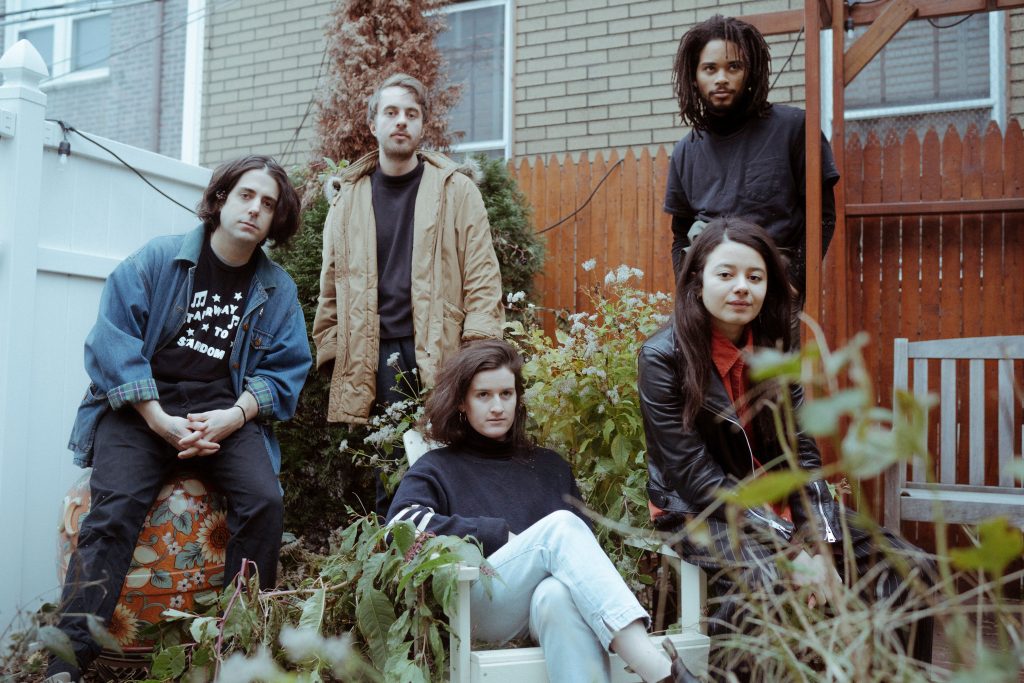 Barrie
Inclusivity is at the heart of Barrie, the Brooklyn five-piece made of Barrie Lindsay, Dominic Apa, Spurge Carter, Sabine Holler and Noah Prebish. And on their debut LP Happy To Be Here, their multidimensional take on classic pop sounds awake and present, like a group that's daydreaming but firmly there with one another. Lindsay largely wrote these songs late into the night, alone in her apartment, and her voice feels appropriately full of possibility throughout.
Barrie, the band, is primarily her project; on the record, which she co-produced with Jake Aron (Snail Mail, Solange, Grizzly Bear), Lindsay plays guitar, piano, synth and bass. But still, Barrie is distinctly not a solo project, and Happy To Be Here—out May 3, 2019 via Winspear—is very much a full band record. Dominic's drums fill the entire album, while Noah added synths and Spurge sang on nearly every track; the three also contributed production. And Sabine, though stuck in Germany with visa issues, remotely recorded vocals.
Engineered and mixed by Aron at his Brooklyn studio in August 2018, the album is a softly explosive document of Barrie's collective vision: "a well-crafted pop song that's a little bit fucked up," they explain. The album's singles speak to its scope: the analog synths that burst from piano pointillism on "Clovers", the lush electric guitar grooves on opener "Darjeeling", the minimal arrangement and modular programmed drums of "Saturated".
The album's energetic but unhurried movement is a testament to the wide-ranging backgrounds of Barrie's membership: Spurge and Noah met at the Lot Radio through a shared love of house and techno, Dom plays and tours with the electronic rock band Is Tropical, Sabine is a performance artist and solo musician. "Part of what makes Barrie greater than the sum of the parts is that it's actually a bunch of freaks working together to make super accessible, satisfying music," Noah says. "So there's a somewhat experimental nature to the approach."
Happy To Be Here offers snapshots of the band coming together in the city, after having lived all over: Boston, Baltimore, upstate New York, London, São Paulo via Berlin. "The scaffolding of this album is moving to New York and finding these people that make up the band," Barrie says. "We're very different, but we cover each other's gaps personally and creatively, and are eager to learn from each other."