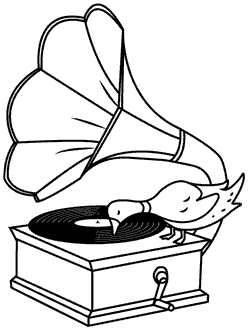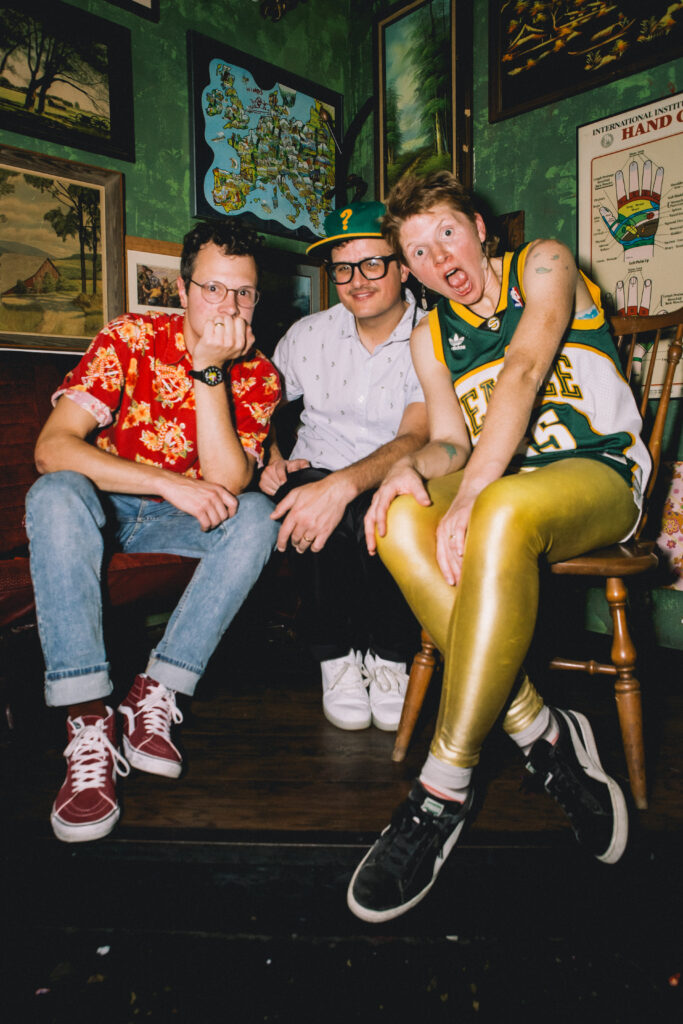 Brothers Jared and Dominic Cortese spent their youth running through the shifting sands of Warren Dunes State Park in Southwest Michigan. In Warren Dunes, their band with Julia Massey, they chart new realms of musical fantasy with contagious joy. Post-modern beach music from the Pacific Northwest, Welcome to Warren Dunes weaves threads of indie pop, art-rock, psych, and Tropicalia into a complex yet easy going whole. This is a record of nuance and bubbling ornament, where bold swaths of melodic primary color burst into neon-flecked clouds of sonic glitter as Massey's arresting, crystalline voice soars overhead.
Though Warren Dunes is a relatively new endeavor, its members' lives have been steeped in music. Mom and Dad Cortese were the head of music at their church, touring the states' conferences and retreats. "Music was just something I thought people did. Though, to be honest, my earliest memory of feeling like music was what I wanted to do for a living was watching the Saved by The Bell episode where the cast starts a band" laughs guitarist Jared. Julia began piano lessons after she figured out how to play "Go Tell It On The Mountain" by ear as an eight-year old.
A prolific creative, Julia wrote and recorded her first solo record, Brains in Bubbles, as a college student in Colorado. At twenty-one she relocated to Brooklyn, NY and released her second LP Moons and Stars Convene. The following year she toured the southern United States in veggie-oil powered RV and filmed a documentary called The Break Free Project along the way. From 23 to 25 Julia lived in a National Forest in Colorado and wrote the record OUT. Following that release she headed west, and into the thriving art scene in Seattle's Ballard neighborhood.
Julia placed a Craigslist ad for a bassist. The ad was answered by Andy Kingham, who also played in a band called The Jesus Rehab – featuring Jared and Dominic Cortese. A few weeks later and Dominic was the official drummer for the newly minted Julia Massey and the Five Finger Discount. A few months after that, and Julia started dating the lead singer of The Jesus Rehab, Jared Cortese. They were married in 2012.
Julia released a slate of critically-acclaimed records with Five Finger Discount, touring nationally behind each. The band released their final recording, Heart Tones, in 2017. Drawn together by their shared love of live performance, Julia and the Cortese brothers decided to form a true family band. The name came easily; "Warren Dunes is the place where we first really experienced wonder and raw inspiration" explains Dominic.
That sense of wonder and inspiration pervades the music Julia, Jared, and Dominic make as Warren Dunes. They are happiest together on stage, moving and flowing as synchronous aspects of a greater whole. That grace and delight comes through in their recorded work, telegraphed transparently to the listener. A cohesive statement, unique yet instantly recognizable, Welcome to Warren Dunes slides seamlessly from delicate post-punk explorations to anthemic, sing-along pop built on a foundation of arena-worthy choruses. Self-assured yet free of bombast, Welcome to Warren Dunes is an art-pop dreamscape of unapologetic fun.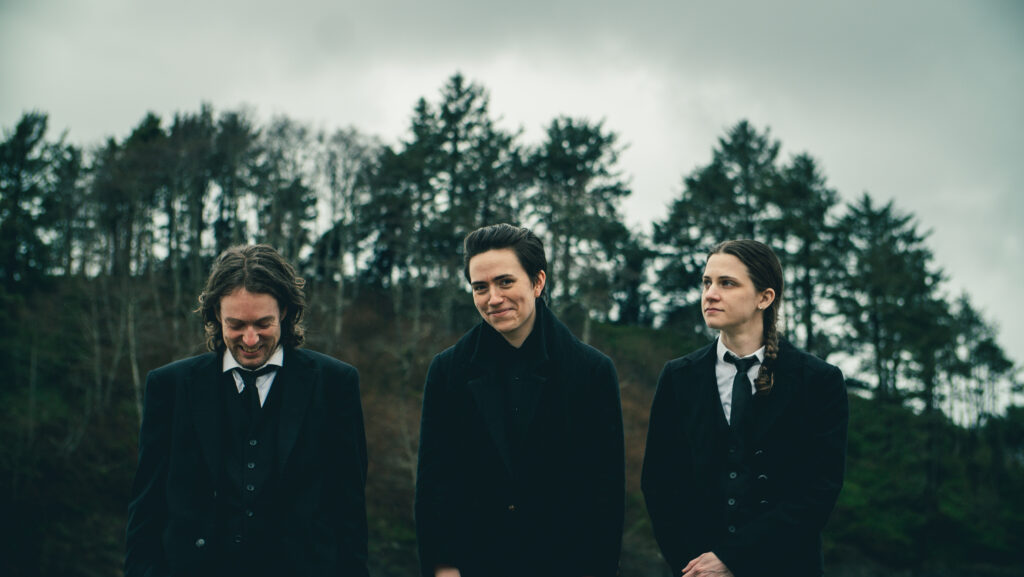 J. Graves
J. Graves is passionate dance-punk. Tense relationship rock, sanguine lyricism, guitar music, chord changes that sound like secret longing, a rhythm section that thuds, skitters, and melts over the determined voice of Jessa Graves. The heat of the cataclysm gives off a vapor known to galvanize meatspace into writhing, dancing heaps, creating rabid, loyal fans. Against all odds, J. Graves is back in 2022, with a crushing new LP Fortress of Fun, a choose your own adventure record due out this fall.
Nothing can substitute the experience of a live J. Graves show. With comparisons to Sleater-Kinney, Karen O, and, Siouxsie And The Banshees, catching a J. Graves show became a goal for music denizens of the Northwest. Along her trajectory Graves annealed other talent with her drive and ideals. Kelly Cifton, perhaps the best bassist (and certainly the most exciting to watch), and the unassuming Aaron McDonald, who would be a watchmaker –for his distinct timing and style, were he not a drummer.
You must be in front of the liquid rhythm section and pounding chords of the band to feel the blast. In performance Graves eyes roll furiously and her jawline sets as she contacts the emotion that produced her songs. She contorts herself around a fender slimline telecaster, and, in fits and starts, springs forth with contagious, inspiring performances.
Roller Dome
Newly gracing stages and festivals in the high desert rock scene of Boise, Idaho, female-fronted Roller Dome (founded 2021) invites you to nestle into the dark, sludgy rhythms of their 90s inspired songs about love, loss, and self-discovery. The soulful, honeyed vocals and washy rhythm guitar of front gal, Gia Trotter (of Boise bands Mostly Muff, 2X2 and The Very Most), set the tone, and are given backbone by the mesmerizing deep grooves of drummer Robert Reeves (Jetski, The Brents, and 2X2). Hard-hitting, melodic leads from guitarist Nick Schug (Get Wet+, and Manville), and muscly electronic keys by Cory Hentrup (Hummingbird of Death and Toy Zoo), fill out the songs' narratives and hooks, and invite the listener to lose themselves in the irresistible network of Roller Dome's song caves. Bring a lantern.