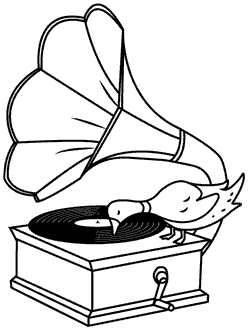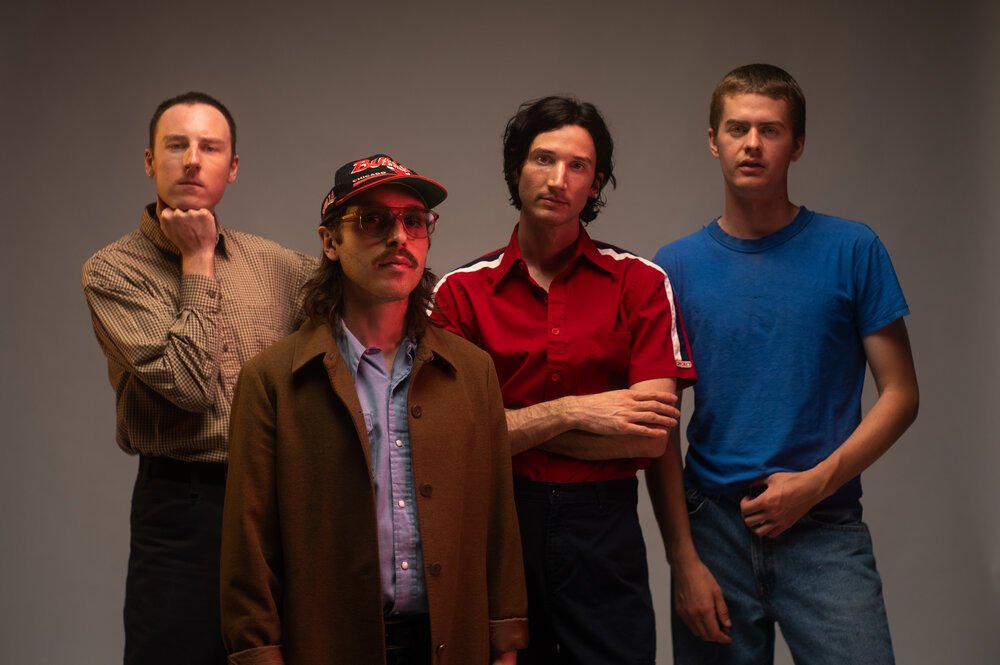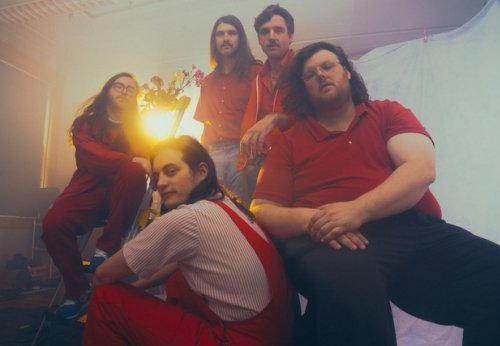 Restlessness is the first step towards pleasure. We make comfort out of discomfort, pleasure out of pain. That journey isn't always a straight line, but at least we're going somewhere real. "I had to move, Lord I couldn't be still" is the unsettled way that Video Age's new album and title track, Pleasure Line, begins. But as the song unfolds, it uplifts us into a romantic space of possibility and love.
Just as "love" is both a noun and a verb, Pleasure Line is both a road to be traveled and the act of crossing that road. Singer and multi-instrumentalist Ross Farbe says, "Once you cross that threshold and become vulnerable in love, there's a whole new challenge. There's a reason that song comes first on the album, because the rest of the songs exist in that place." These catchy, memorable songs radiate big "glass half-full" energy.
Video Age's third album, due on August 7, 2020, from Winspear, pairs neon-bright 80s pop melodies with a vast range of influences (including Janet Jackson, David Bowie, and Paul McCartney) to create an optimistic sound all their own. The influences vary song to song, but they're all tinted with the same rosy hue. Farbe says, "I'm often trying to create a more idealized version of the world I'm in."
But these aren't expressions of one-dimensional puppy love—this is euphoria with depth, ecstasy with complications. In the twinkling "Comic Relief," Ray Micarelli sings, "I know the world is killing me / I love you baby, can't you see / Ain't nothing but a comedy." And in the funk-inspired "Shadow on the Wall," Farbe sings, "I got the gloom, baby, covering me / Cuz you're a cruel silhouette as could be." Darkness is always lurking somewhere beneath happiness, but in the Video Age, even melancholy sounds like something you can dance to.
New Orleans-based Farbe and Micarelli have been playing music together for the past ten years after meeting in college. Experimentation and play is very important to them in the recording process, as is collaboration. Farbe sings in addition to playing bass, guitar, keyboards, and percussion. Micarelli sings in addition to playing guitar, keyboards, and percussion. Additionally, Nick Corson also plays bass, guitar, and keyboards, while Duncan Troast plays additional keyboards. Farbe also recorded and mixed the album himself in his home studio in New Orleans and was mastered by Josh Bonati in Brooklyn.
Pleasure Line is a salve that protects against cynicism—listening to this album, you can't help but feel the world around you is full of romantic potential. In the hands of Video Age, even the mundanities of touring are transformed into a mood-lifting ode to their 1995 white "Aerostar." When asked how he manages to stay so positive on the road, Micarelli says, "Playing music is a joy and a privilege." That kind of sincerity bleeds from every song on this album, creating not only nostalgia for good times past, but also hope for a better future. On the last song, "Good to Be Back," Farbe sings, "I've made my mistakes / I live and I learn / That people can change." The song is meant to sound like a theme song to a 70s sitcom, and you can almost see Farbe and Micarelli opening the door and smiling at the camera: "What can I say, it's good to be back."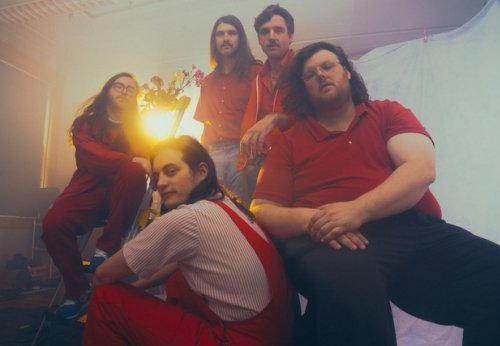 Shy Boys
Do you think you know what Shy Boys sound like?
Each album feels different, and the audience gets the pleasure of listening in while Shy Boys experiment with and master new sounds. On their new album, Talk Loud, our Shy Boys are clearly so in sync with each other that they are able to explore getting out of sync in a way that feels right. The album is fun and scary at the same time. Right when you start to feel comfortable you turn a corner into a different dimension. They pan vocals, take audible breaths. The backing vocals are pure feeling. There's a comfort to feeling surrounded by the five distinct voices that make up Shy Boys, but once in a while it starts to feel foreboding, too.
Touring can be a grind, and it can also feel like summer camp. Bands develop shorthand for communication, get used to tight quarters. You talk to each other and you sit in silence. It magnifies and affects your relationships with your bandmates, with yourself, and what home means to you. With Bell House, the tight-knit Shy Boys spent about a "year-and-a-half cheek-to-cheek in a conversion van touring the country," recalls lead singer, Collin Rausch. They became friends with artists they'd been fans of… tripped in northern California under the redwoods… played for a couple thousand people and… played for two people. Arriving home from this intense journey together and separating from each other physically aligned with some personal and musical perspective changes. The outcome is an album that grapples with attachment.
"Fraid I Might Die" and "Trash" reference the universal passage of time. On "Fraid I Might Die" the synth sounds are airy and sharp. The accompaniment builds, and then cuts to just keys, the lyrics repeating all throughout, like a chant. "Fraid I might die / With every beat I get older / Fraid I might die / With every beat I get closer." The more you exist, the closer you are to ceasing to exist; living is dying. The lyrics of "Trash" seem at first to be about daily life: cleaning the house knowing you will just have to clean it "over and again" – the monotony of daily life. But upon a closer listen, it stretches beyond the narrator's house and into the whole world and the painful overwhelming endless cycle of consumerism. Another standout moment on the album, "View From The Sky," is undeniable proof that bands can still write hits organically. The song has glossy elements while remaining endearingly human. There's doo-wop backing vocals paired with laser-show shredding. Every sound is imbued with emotion, every flick of the wrist is meaningful. There's just no way to listen to this album without tuning into their spiritual well of connectedness. It embeds itself in your body.
Shy Boys are like musical astronauts, with instrumentation from the beyond. Talk Loud has the heart-string-yanking ability of music concocted in a laboratory, but it still feels heavily human. It's complicated, it's swirly, it surrounds you and extends itself deep into your brain. There are noticeably more synths (and less guitar) than previous Shy Boys albums. There is a lot of hand percussion sprinkled throughout the record: shaker, wood block, finger cymbal. Drums and bass do a secret handshake. Lyrics about malaise are juxtaposed with joyful sounds. The record is cinematic, sparkly, jumpy, and spooky. At times Talk Loud connotes a children's TV program or puppet show: haunting and funny become one. In their own words, "Shy Boys is a bubble…to the point that we might just be making music for ourselves." Their musical perspective and context is limited and insular, which translates into music that feels limitless, experimental, and unlike anything.
– Greta Kline, Frankie Cosmos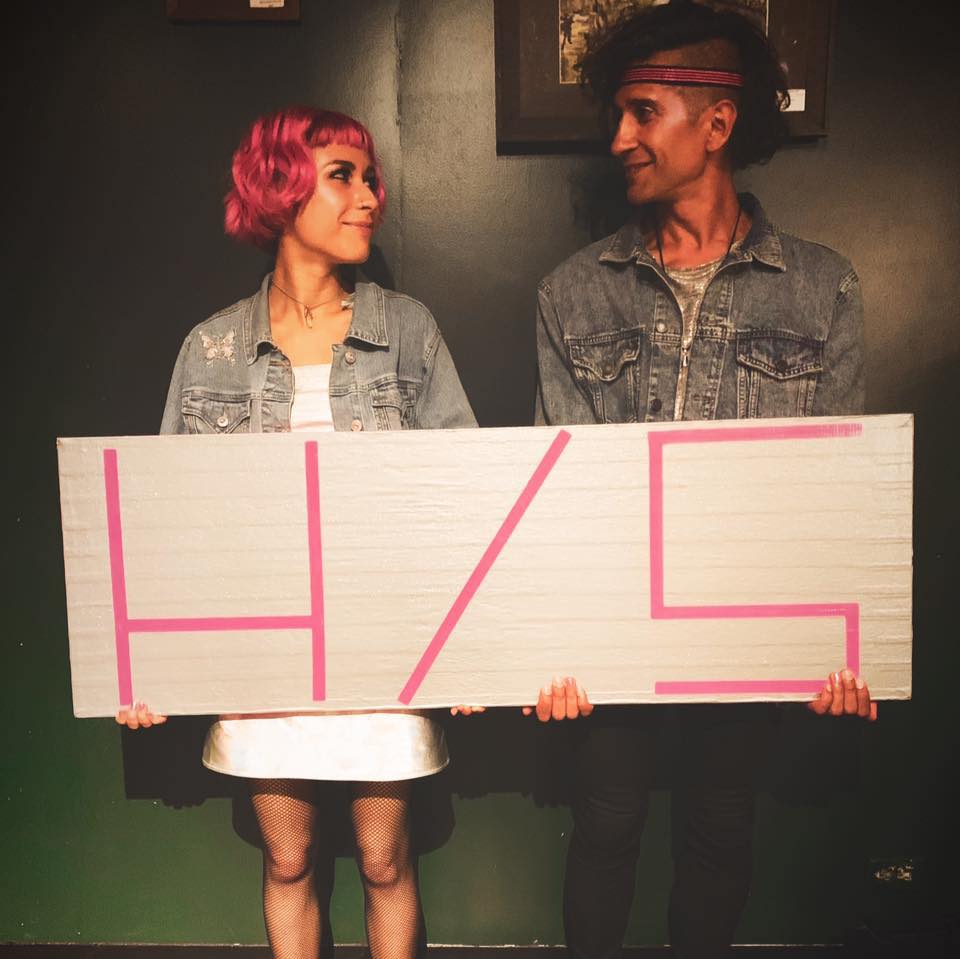 He/lium She/lium
80's/inspired
Synth/pop
Power/duo
Sexy music you can roller skate to.
No instruments are harmed in the making of our music.