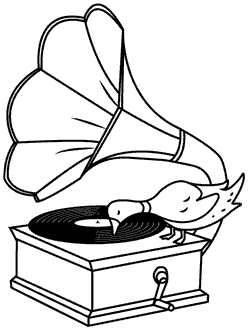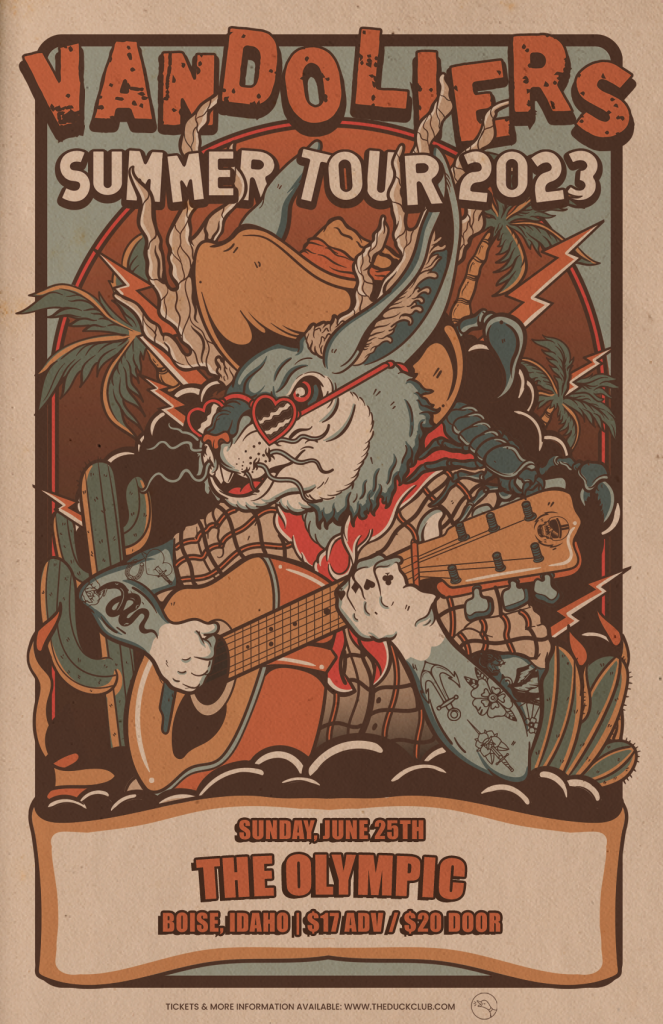 Vandoliers are a uniquely Texas band, distilling the Lone Star State's vast and diverse musical identity into a raucous, breakneck vibe that's all their own. After spending much of the last three years furiously writing and recording music, this Dallas-Fort Worth six-piece is back with The Vandoliers, a new album that proves these rowdy, rollicking country punks are tighter, more cohesive and more sonically compelling than ever.
Forged in the fires of the COVID-19 pandemic, The Vandoliers is the product of a time of immense growth and change for the band. Though most of the record was written in 2019, following the release of their much-acclaimed album Forever, plans changed quickly in March 2020. "It was supposed to be a quick turnaround," frontman Joshua Fleming says. "After touring with Lucero and the Toadies, we were supposed to go into the studio to knock out an album, and head to Europe for the first time." That didn't happen —their tours were canceled, the band's label folded, and what was to come next was totally up in the air.
Recorded with Grammy-winning producer Eric Delegard at Reeltime Audio in Denton, TX, The Vandoliers is an album interrupted. The band's original two-week recording session ended abruptly in March 2020 as shutdowns began across the globe. The band didn't get back into the studio until November, at which point they realized that, like many of the best-laid plans, their original strategy for the record had to change. "We wanted to make an album that had the same power as our live performance — a tight, big sound," Fleming says. "Through trial and error, label closure, fatherhood, sobriety, relapse, the album grew on its own stylistically. After the hardest two years of my life, we created a collection of songs that push us as musicians, songs that reaffirmed my place as a songwriter and a faith in ourselves as a band I don't think we had before."
Amid all that uncertainty, Vandoliers did what they knew best: they made music. First came "Every Saturday Night," a pandemic-era appreciation of all the rowdy, late-night shows that we all missed while stuck at home. "I thought for sure that this would be the last song I would ever write. I missed all the little things about the life I lived up until that point," Fleming says. "I missed the smells and tastes of a smoky dive bar, the long overnight drives listening to our favorite bands." Those thoughts clearly struck a chord with listeners, earning the song heavy rotation on the radio, especially Sirius XM's Outlaw Country, and jumpstarting the band's plans to head back into the studio to encapsulate their electric live shows into the album that would eventually grow into The Vandoliers.
The Vandoliers is a manifesto, both sonically and lyrically. It's an assertion of the band's distinct character, their sonic rebelliousness, and big, bold stage presence. They've got range, too, but that should be expected from a band that deftly blends mariachi horns with country-punk rhythms. On "The Lighthouse," tender vocals pair with Travis Curry's delicate fiddle to create a sweet cowpunk lullaby written for Fleming's one-year-old daughter Ruby Mae, born at the height of the pandemic. And then there's "Bless Your Drunken Heart," a hard-driving ode to the town drunk that makes apt use of the South's favorite passive-aggressive slight and has quickly become a favorite at the band's live shows, and "I Hope Your Heartache's a Hit," a swinging, swaggering tribute to a one-night-stand written by multi-instrumentalist Cory Graves.
Taken all together, this impressive fourth album builds to what is the Vandoliers' most cohesive effort to date without sacrificing any of the distinct identity that makes the band work as well touring alongside punkers Flogging Molly as they do opening for independent country legends the Turnpike Troubadours or Dallas rockers the Old 97s. Few bands can bring together the square toes and the steel toes quite like the Vandoliers. As its members have grown and matured, so has the sound of Vandoliers. But what remains the same, though, is the band's core philosophy of solidarity and hope, evidenced by the motto they've all had tattooed on their arms: Vandoliers Forever, Forever Vandoliers.
Vandoliers are Joshua Fleming, bassist Mark Moncrieff, drummer Trey Alfaro, fiddler Travis Curry, electric guitarist Dustin Fleming, and multi-instrumentalist Cory Graves. Formed in 2015, the band released 2016's Ameri-Kinda and 2017's The Native on State Fair Records, and Forever (2019) on Bloodshot Records.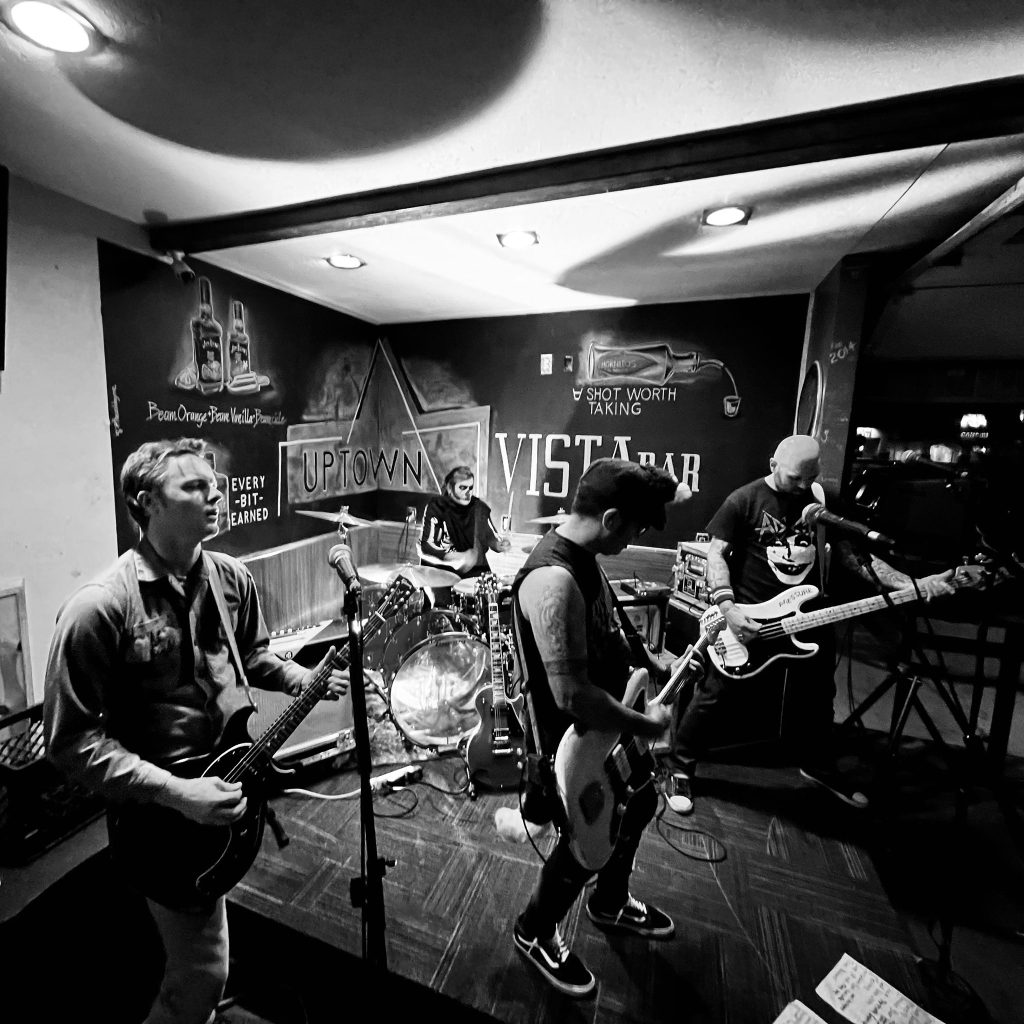 Karate Riot
Karate Riot started out in Boise Idaho May 2020. Influenced by the mid 90s to early 2000s Punk Rock sound, Karate Riot continues to develop a modern twist with melodic Guitar playing by Brock Glaisyer From Boise, Idaho known for his solo project The Boredom Corporation. Vocals/Guitarist Andy Miranda from Victorville Ca who has played in several projects since the early mid nineties such as Born Rivals, Camp Schultz ,Chuck (Back up Basist), The Droogs, Rule Of Thumb, and Poet Sky. Holding Down the fort is Drummer Jason Mackiewicz From Riverside, California known for playing hardcore punk band Sick Sense & Last Ditch Effort who later went on and ioined Bedroom Talk. Bassist Johnny Gregurich from Central California who plays Guitar and Tours with The Forgotten through the late nineties to Present time. Karate Riot will be playing Live soon!