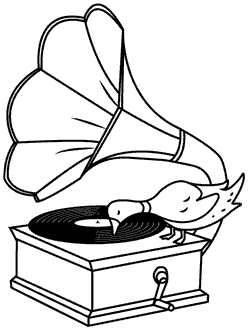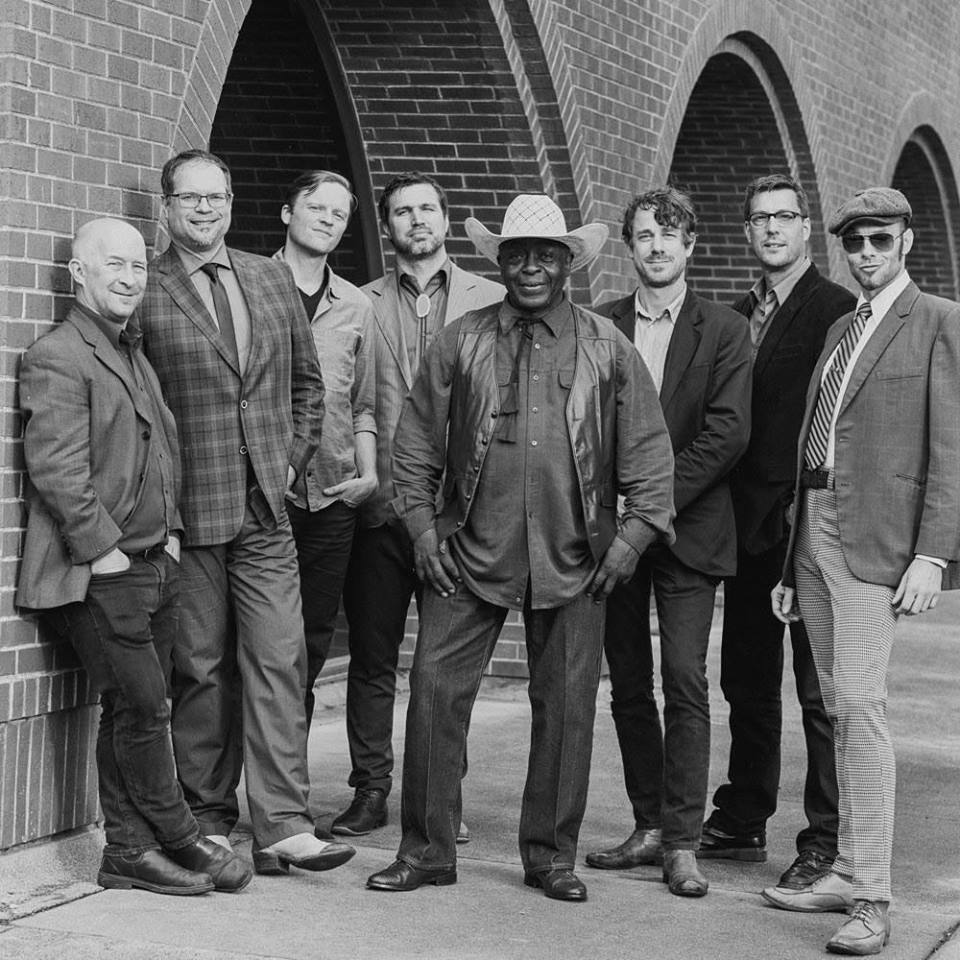 If life was at all fair Ural Thomas would be a household name, his music slotted into countless sweet, seductive mixtapes between James Brown, Otis Redding, and Stevie Wonder (all of whom Thomas has performed with.) Straddling the line between hot soul shouter and velvety-smooth crooner, Thomas released a few singles in the late 60's and early 70's; most notably "Can You Dig It", which featured backing vocals from soul luminaries Merry Clayton, Mary Wells and Brenda Holloway. Thomas played over forty shows at the legendary Apollo Theater before turning his back on an unkind business and heading home to Portland, OR.
It goes without saying that a man practically built out of rhythm would never stop playing music. Thomas began hosting a regular Sunday night jam session at his home that ran for nearly twenty years. A de facto mentor to many of the younger players, Thomas reminds us all that "If you care about what you're doing, you need to build those muscles and do the work. Don't get discouraged, do it for love. Even if you're digging ditches, do it with passion."
In 2014, local soul DJ Scott Magee sat in on drums. The two became fast friends and at Magee's urging Thomas decided to give his musical career another shot. Magee became the musical director, they put together a band, and in 2016 released a self-titled album on Mississippi Records.
In 2017 Thomas signed with Tender Loving Empire and began work on what, in many respects, will be his debut full length. Diving deep into lifetime of melodic creativity, Thomas and his band got to work. Recorded in Magee's studio Arthur's Attic, The Right Time features the air-tight work of Magee on drums, percussion, and backing vocals, Bruce Withycombe (The Decemberists) on baritone sax, Portland jazz scene fixture Brent Martens on guitars and vibraphone, Arcellus Sykes on bass, Steve Aman (Lady Rizo) on piano and organ, Dave Monnie on trumpet, Willie Matheis (Cherry Poppin' Daddies) on tenor sax, and Jasine Rimmel, Joy Pearson, Sarah King, Rebecca Marie Miller on backing vocals. The Arco Quartet performed the strings, and the record was engineered and mixed by Jeff Stuart Saltzman (Blitzen Trapper) and mastered by JJ Golden (Sharon Jones, Ty Segall).
One might think after a sizeable taste of early success Thomas would be more than a touch bitter – yet the opposite is true. "We have to be positive if we want the world to get better" Thomas advises. "We've come a long way, but if you carry a grudge with the whole world you'll stop your growth. We're a family, all just brothers and sisters, descendants of Adam. You can't get anywhere without an open heart."
A developing artist at nearly eighty years old, for Thomas music has always been about bringing people together. "If we play for twenty people we cook it like it's twenty thousand" says Thomas. "If we make someone smile we're satisfied. They're ain't no difference between us. It's all love and brotherhood. If folks listen to my record and feel that I'll feel very blessed."
Standing in bold defiance of the idea that aging is a reason to slow down and stop living, for Thomas the right time to get down is the next time someone plugs in a guitar or puts on a record. Ural is ready – are you?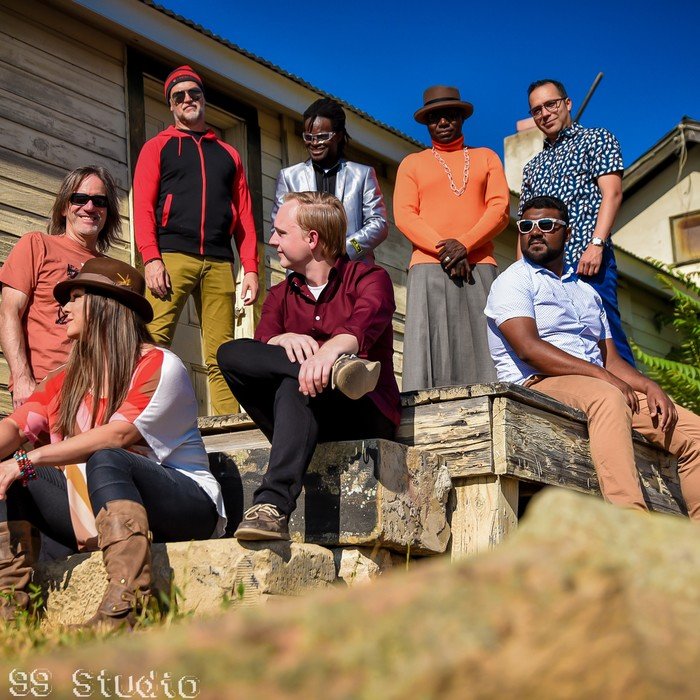 Afrosonics
Since music is the universal language, it's only fitting that AFROSONICS has chosen this medium to bring people with diverse musical influences together in the creation of an original music style. Audiences experience new vibes through a fusion of guitars, drums, percussion, keyboards, electronic soundscapes, vocals, dance and chants. Although most of the rhythms are of African and American origin, it's tough to put a label on their sound.
Afrosonics incorporates music from all over the world and the root of each member intermingles to create something both classic and unique. In addition to their own music, the group draws an influence from other musical genres i.e. South American, The Caribbean, Funk, Southern American Jazz, Blues, Rock and others that capture the true essence of the African, American or Universal spirit.
Justin Nielsen Quartet