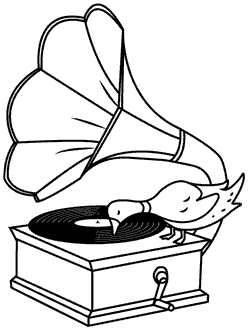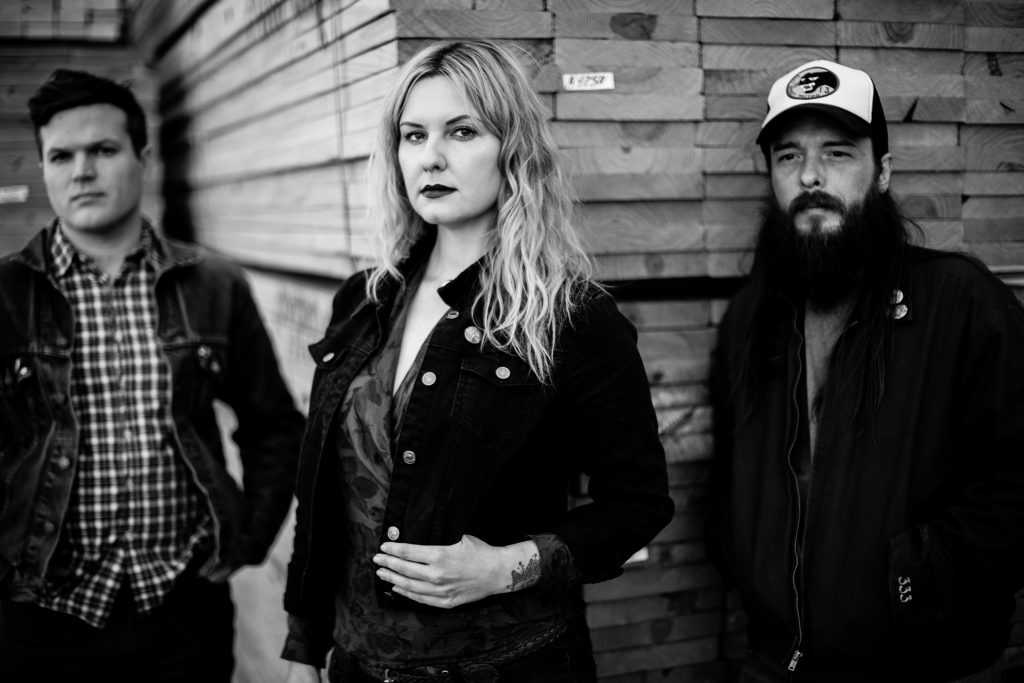 Dallas trio TRUE WIDOW craft patient, rounded music that calls to mind images of foggy dawns and parched fields. Formed in November 2007, TRUE WIDOW released their self-titled debut a year later and immediately caught the ears of the underground. At its core, the music of TRUE WIDOW is powered by the driving, guitar-dense aspects of shoegaze and stoner rock and the heavy, low-moving evocations of ambient music.
Following their auspicious start, the band returned in 2011 with their sophomore full length, As High As The Highest Heavens And From The Center To The Circumference Of The Earth. As High As The Highest Heavens saw the band solidify their direction and further mature their sound, but it wasn't until 2013's Circumambulation (TRUE WIDOW's debut album for independent label Relapse Records) that they reached the heights – both professionally and compositionally – they have now. Circumambulation garnered the band widespread praise both within and beyond the metal world and was praised by publications as diverse as Pitchfork, NPR, Decibel Magazine, and Metal Injection. The band followed up the success of that album with extensive touring across the US, Russia, and Europe, including numerous appearances at renowned festivals such as Roadburn, Fun Fun Fun Fest, Psycho California, and more.
This year, Avvolgere, the forthcoming LP from Texas trio TRUE WIDOW, perfects the formula that Circumambulation established. The album rocks and rolls with serene, rounded climaxes and steep, jangling choruses that engulf the listener with waves of downbeat, saccharine melodies and mesmerizing distortion. TRUE WIDOW's signature alternation between male and female vocals helps further blur the boundaries between the heft of stoner rock, the droning atmosphere of shoegaze, and the twangy catchiness of blues and indie rock. It's both concise and circuitous – the album takes you on a journey that you can't ever quite predict or expect. Avvolgere is TRUE WIDOW sounding more infectious and consummate than ever before.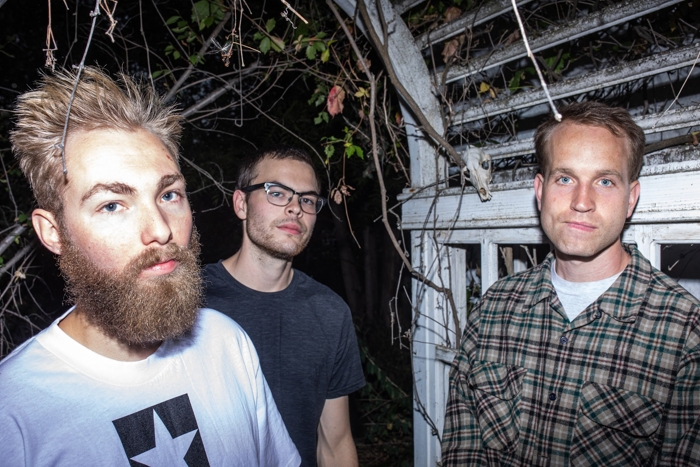 Chief Broom
Heavy, brooding and yet uplifting, CHIEF BROOM reveals reflections of the fragility, monotony, beauty and horrors of everyday life. Centered around the songwriting of Boise, Idaho based multi-instrumentalist Shadrach Tuck and featuring a revolving cast of collaborators including guitarists William "Cheese" Cheeseman (Sly Moon Sutra) and Frankie Tillo (Thick Business, Frankie Tillo), as well as contributions from Max Voulelis (Porcelain Tongue) on drums and Jake Marchus on keys. CHIEF BROOM's debut album "hidden in plain sight" also features strings and woodwind contributions played by Ben Youtz, Kayce Guthmiller, and Shaun Scrivner.
A labor of love, this album was painstakingly completed in the wake of band co-founder TJ Tuck's death, by his friends, family, and bandmates to honor his legacy and memorialize his profound impact on the Boise music scene. His presence is pronounced throughout "hidden in plain sight".
Roller Dome
Newly gracing stages and festivals in the high desert rock scene of Boise, Idaho, female-fronted Roller Dome (founded 2021) invites you to nestle into the dark, sludgy rhythms of their 90s inspired songs about love, loss, and self-discovery. The soulful, honeyed vocals and washy rhythm guitar of front gal, Gia Trotter (of Boise bands Mostly Muff, 2X2 and The Very Most), set the tone, and are given backbone by the mesmerizing deep grooves of drummer Robert Reeves (Jetski, The Brents, and 2X2). Hard-hitting, melodic leads from guitarist Nick Schug (Get Wet+, and Manville), and muscly electronic keys by Cory Hentrup (Hummingbird of Death and Toy Zoo), fill out the songs' narratives and hooks, and invite the listener to lose themselves in the irresistible network of Roller Dome's song caves. Bring a lantern.