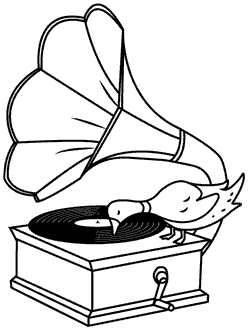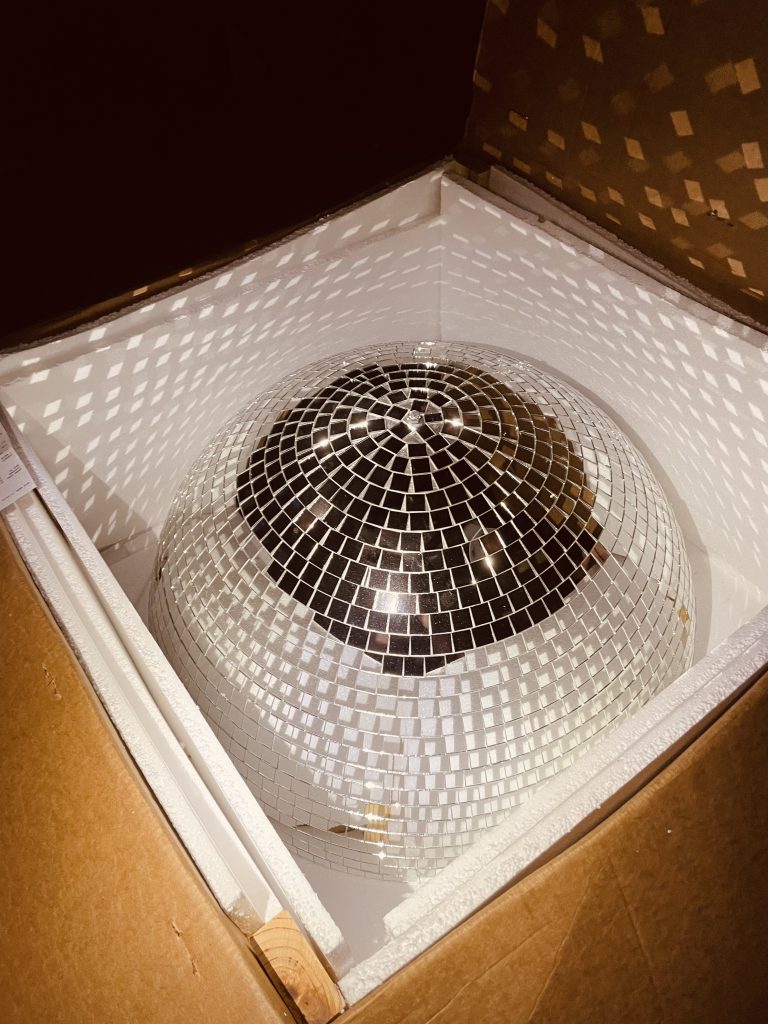 The eleventh Treefort Music Fest is coming to Treefort Music Hall: March 22-26, 2023! Get your passes now!
Catch De Lux, Blu DeTiger (DJ set), Louis Cole Big Band, Rayland Baxter, Frankie and the Witch Fingers and lots more!
Explore bands from all over the world, yoga sessions, film screenings, storytellings, loads of laughs, technology hacks, local food and beer, community collaborations on many fronts ++ a ton of unforgettable moments over five days across multiple venues in downtown Boise. Snag your
festival pass
to check out some of the first shows in Boise's newest venue!! #treefort11 | March 22-26, 2023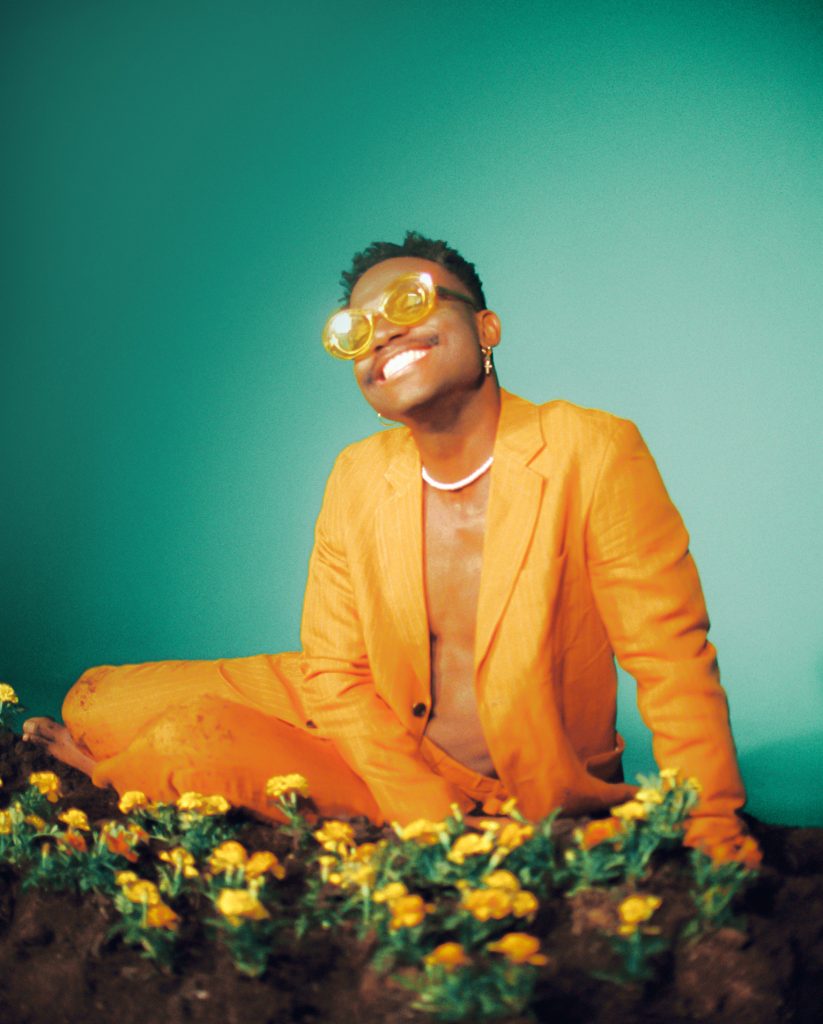 Joshy Soul
Joshy Soul is an artist who finds his stride amongst the things he knows best: art and soul. As a performer, writer, producer, art director, stylist, fashion model, and roller-skating provocateur, his medium traverses first note to the last, first thread to final seam, and curtain draw to fall. His craft of art and soul varies as much as the clothes he struts. Through Joshy's love of skating and fashion he has planted himself in the modeling and influencing zeitgeist as one that evokes feelings through the way he dresses and the way he moves. About his debut single he says, "'Celebration' is about living your best life even if everyone around you isn't on your wavelength. We all have something to celebrate!"
Based in Long Beach, CA, Joshy Soul has soaked up every hint of inspiration during his journey. At an early age gospel music was a critical thread of his youthful fabric. His grandmother from New Orleans would sing hymns of the religious South throughout their house, and this lit a musical fire in his heart that would eventually manifest itself into Joshy Soul. It was the clanging of the piano, hallowing of harmonies, and the impenetrable truth of music that rang true to Joshy. Today, Joshy finds himself in the midst of some of music's finest that Los Angeles has to offer. Tori Kelly, YouTube sensation AJ Rafael, Phoebe Bridgers, and Moses Sumney — who studied music alongside Joshy under Alex Boyé at Riverside Community College.
When with his former outfit 'The Cool' Joshy Soul amassed a noteworthy gigography including sold out shows at the Egyptian Theater and Gallivan Plaza in Salt Lake City, headlining the Treefort Music Festival, performing at Hard Rock's Miami Dolphins Stadium, performing with Nick Murphy, and supporting the likes of Phoebe Bridgers, The Roots, Cat Power, Haley Reinhart, and more.
Additionally, Joshy Soul's fashion achievements include features with Taft Ambassador, GQ Portugal, Scotch Porter, Pitti Immagine, Topman, Naked Wolfe Shoes, Scotch & Soda, and more.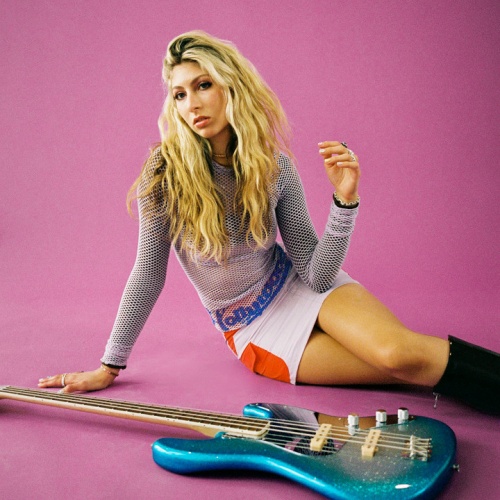 Blu DeTiger (DJ Set)
Bass prodigy and burgeoning pop icon Blu DeTiger was born and raised in NYC. Drawn to the bass early on, she took the stage at CBGB, prior to the iconic club's closing, when she was only seven. By 17, she was a staple in the city's creative scene. While playing in a multitude of bands, she also distinguished herself as a DJ, playing live bass during her sets and getting the crowd dancing, whether at a techno rave in Brooklyn or a high-profile fashion event. Blu attended NYU Tisch Clive Davis for two years. By early 2020, while also writing and producing her own music, Blu was cutting her teeth touring around the world with a variety of artists. Blu released her debut EP in 2020, and has since racked up over 120 million global streams to date. In April 2020, her breakthrough single "Figure It Out" — which was featured on her independent debut EP How Did We Get Here? and charted at AAA and Alternative radio — went viral in 31 territories, made NPR Music's Top 40 Songs of the Year, and earned attention from i-D, Paper, Variety, Billboard, Rolling Stone, among many others. Now signed to Capitol Records, Blu recently released the irresistible "Hot Crush Lover" and collaborations with Chromeo and Biig Piig. Following her 2022 show at Red Rocks Amphitheatre with Chromeo, Blu played sets at some of the biggest summer festivals, including Bonnaroo, Governors Ball, Hangout Festival and Okeechobee. She's also toured opening for Jungle, and done sold out headline tours in the US, Europe and UK this year. Blu will kick off an extensive North American headline tour in the fall of 2022. Blu's undeniable bass talent is consistently sought after. You can often find her shredding as a special guest for artists, friends, and collaborators, or adding her bass playing to records. Blu has performed with Dominic Fike, Caroline Polachek, Chromeo, Bleachers, and Fletcher to name a few. After catching Jack Antonoff's eye, she played "Saturday Night Live" with Bleachers and joined him at Bonnaroo's Superjam. She was one of the special guests in Olivia Rodrigo's "Driving Home 2 U" film on Disney+, and has garnered attention from many industry legends, including Timbaland, Janet Jackson and Questlove. She has over 1.2 million TikTok followers to date — largely due to her bass videos that have inspired so many to take up the instrument themselves. Her musicianship and inspiring personality have been spotlighted in campaigns for such brands as DKNY, Levi's, Smashbox, American Eagle. A member of Fender's Next Class of 2021, she was also tapped to star in the campaign for Fender's new Player Plus series. Blu was on the cover of Bass Player Magazine and is working closely with Fender for many more upcoming projects. Along the way, she's developed a large and loyal "bass army" of bass players and aspiring musicians that includes many young girls, Blu responds to as many DMs as time permits, offering advice, support and positivity. She's a role model, inspiring a new type of community.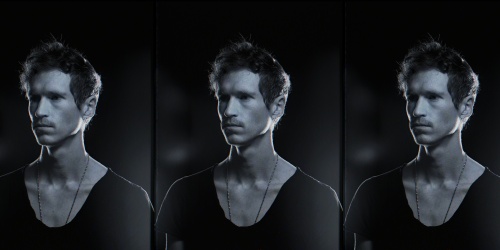 Louis Cole Big Band
Louis Cole is a Los Angeles based singer songwriter, Grammy awarded producer, composer and multi-instrumentalists. Celebrated as one of the world's most future-sonic-funk drummers and co-founder of KNOWER, his mission is "to create deep feelings through music." Cole has proudly been DIY to date, amassing millions of views with his viral videos like 'Bank Account', international tours and debut album 'Time' released on Brainfeeder. Known for presenting a show that you will never forget, Louis Cole's powerful stage presence invites you into his broad and deep sound world. As a multi-instrumentalist his writing is a blend of quickfire, hook-laden electro-funk bullets, wistful humor and soft-focus deep balladry. Always performing from the heart of his vastly imaginative emotional portrait, Louis Cole's songs evolve with his live concerts that feature his 18-piece brass band, to full brass ensembles with WDR Bob Mintzer, solo shows, or with his 4-piece jazz format. At the forefront of redefining what jazz, electronics and cinematics sounds like; Louis Cole long time collaborators also flavour his sonic mix, notably Thundercat, Genevieve Artadi, Dennis Hamm to and acclaimed jazz pianist and experimental composer Brad Mehldau who featured on his album 'Time'. Known for presenting a show that you will never forget, witness Louis Cole's tour featuring a blazing line up of special guests.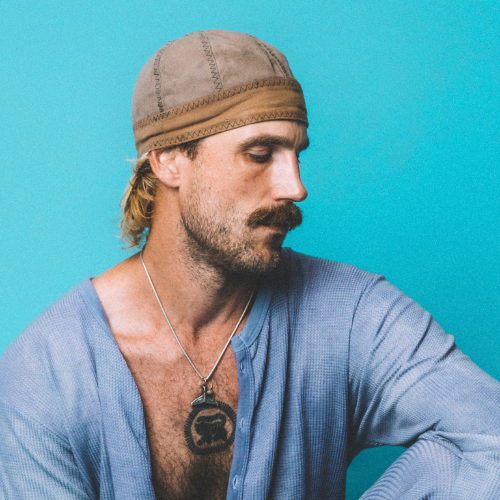 Rayland Baxter
For the making of his fourth album If I Were a Butterfly, Rayland Baxter holed up for over a year at a former rubber-band factory turned studio in the Kentucky countryside—a seemingly humble environment that proved to be something of a wonderland. "I spent that year living in a barn with the squirrels and the birds, on my own most of the time, and I discovered so much about music and how to create it," says the Tennessee-bred singer/songwriter. "Instead of going into a studio with a producer for two weeks, I just waited for the record to build itself. I'd get up and go outside, see a butterfly and connect that with some impulsive thought I'd had three months ago, and suddenly a song I'd been working on would make sense. That's how the whole album came to be." The follow-up to 2018's critically acclaimed Wide Awake, If I Were a Butterfly finds Baxter co-producing alongside Tim O'Sullivan (Grace Potter, The Head and the Heart) and Kai Welch (Molly Tuttle, Sierra Hull), slowly piecing together the album's patchwork of lush psychedelia and Beatlesesque pop. In addition to working at Thunder Sound (the Kentucky studio he called home for months on end), Baxter recorded in California, Texas, Tennessee, and Washington, enlisting a remarkable lineup of musicians: Shakey Graves, Lennon Stella, several members of Cage the Elephant, Zac Cockrell of Alabama Shakes, Morning Teleportation's Travis Goodwin, and legendary Motown drummer Bobbye Jean Hall, among many others. In an especially meaningful turn, two of the album's tracks feature the elegant pedal steel work of his father, Bucky Baxter (a musician who performed with Bob Dylan and who passed away in May 2020). Thanks to the extraordinary care and ingenuity behind its creation, If I Were a Butterfly arrives as a work of rarefied magic, capable of stirring up immense feeling while leaving the listener happily wonderstruck. Baxter's debut release as a producer, If I Were a Butterfly bears a dazzling unpredictability that has much to do with his limitless imagination as a collector and collagist of sound. "Sometimes the bullfrogs in the pond outside would pulse in a certain tempo and I'd apply that to a song, or I'd hear a bird chirping and it would inspire me to add harmonica in a particular place," he says. "I could be walking around this massive building in the middle of the night and the air-conditioning would turn on, and it'd give me the idea to include a synth part that holds a similar note. I'd wait for those moments to happen and whenever I tried to force anything, the music usually rejected it." A perfect introduction to If I Were a Butterfly's elaborate sonic world, the album-opening title track begins with a recording of a Baxter singing at age four, then drifts into a delicately sprawling reverie ornamented with so many lovely details (lavish flute and cello melodies, radiant horns, the hypnotic harmonies of Lennon Stella and Baxter's girlfriend, Sophia Rose). "I liked the idea of the first voice on the record being me as a little kid, not knowing where I'd be today," notes Baxter, who embedded newly unearthed audio clips of himself and his older sister Brooke all throughout the album. Graced with the combustible guitar work of his bandmate Barney Cortez, "Billy Goat" kicks up a potent tension with its restless grooves and hot-tempered gang vocals. "It's a breakup song about being with someone who's on a different life path—one side wants to influence the other, and inevitably you part ways," says Baxter. From there, the album takes on a feverish momentum with "Rubberband Man," a delightfully frenzied track channeling a wild and giddy freedom. "There's rubber bands all over the property at Thunder Sound—in the earth, in the concrete, used as insulation for the studio," says Baxter. "I took a mishmash of images in my head and it turned into a song about staying flexible, rolling with the punches." In its searching reflection on love and loss and striving for transcendence, If I Were a Butterfly reaches a quietly glorious intensity on "Tadpole": a piano ballad threaded with childhood memories at turns oddly tender (catching frogs and crawfish in a nearby toxic creek) and nightmarish (hearing the gunshot when an across-the-street neighbor took her own life). And on "My Argentina," If I Were a Butterfly closes out with a piano-driven and painfully raw outpouring, its starkness intermittently broken by soulful strings and gospel-esque harmonies. "One time at the studio I stayed up all night and played that song maybe 100 times; we ended up using the last take, which was recorded at about five in the morning," says Baxter. "It's a song that represents the thoughts one might have about a perfect love life, and I love how it ends the album in a big angelic cloud of reverb." For Baxter, the act of self-producing such a sonically and emotionally expansive body of work proved both exhilarating and arduous. "It really wore me out to spend all that time alone at the studio, editing the hell out of this record; my heart definitely suffered," he says. "But I also had the guidance of my dad, who was in my dreams all the time—if I was moving too fast, I'd hear him telling me to slow down." Another profound influence on the album-making process: the 2018 deaths of Baxter's close friends Billy Swayze (a musician whose parents owned the rubber band company that became Thunder Sound) and Tiger Merritt (the vocalist/guitarist for Morning Teleportation, who worked with Swayze in constructing the studio). "Billy and Tiger had been going up there since 2015, and finally they turned it into a legit recording studio," he says. "It's a very special place to me, so they're two of the four angels I decided to dedicate this record to." Even in its most somber moments, If I Were a Butterfly wholly fulfills Baxter's mission of imparting a certain purposeful joy. "It's been a weird few years, but I think the big picture is for us to just exist and find love and be loved, and try to see that all the daily bullshit is simply bugs on the windshield," says Baxter. "I hope that this album makes people feel the way I do whenever I listen to my favorite records, and that it gives them a platform to dream on."