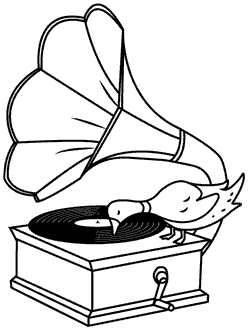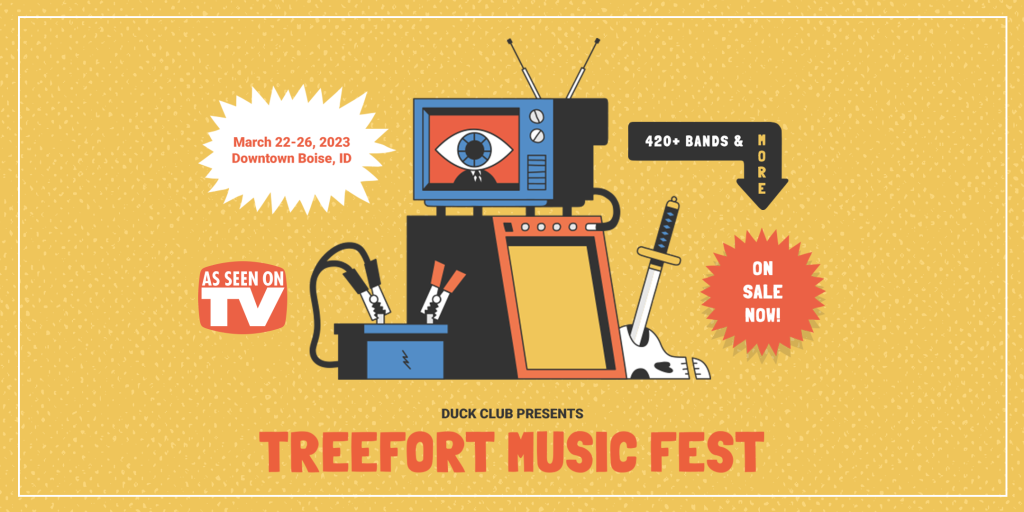 The eleventh Treefort Music Fest is coming: March 22-26, 2023! Get your passes now!
Catch Dinosaur Jr., Unknown Mortal Orchestra, Margo Price, Leikeli47, Cautious Clay, Ani DiFranco, Godspeed You! Black Emperor, Surf Curse, Built to Spill, Petey, Rayland Baxter, Tig Notaro and hundreds more!
Explore bands from all over the world, yoga sessions, film screenings, storytellings, loads of laughs, technology hacks, local food and beer, community collaborations on many fronts ++ a ton of unforgettable moments over five days across multiple venues in downtown Boise. #treefort11 | March 22-26, 2023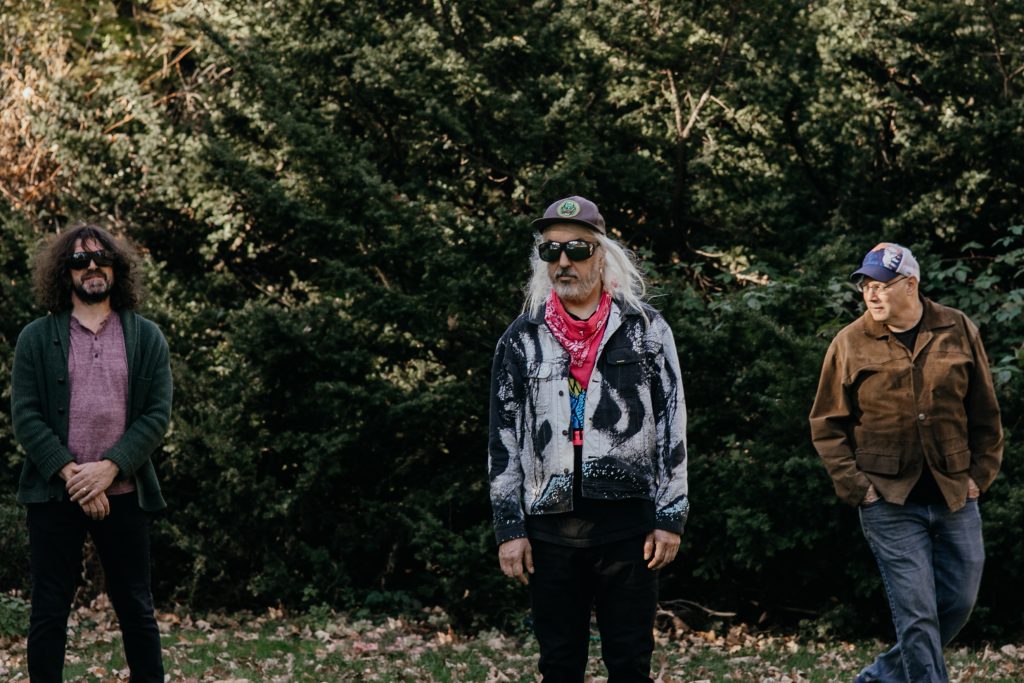 Dinosaur Jr.
DINOSAUR JR.. Sweep It Into Space Here is Sweep It Into Space, the fifth new studio album cut by Dinosaur Jr.. during the 13th year of their rebirth. Originally scheduled for issue in mid 2020, this record's temporal trajectory was thwarted by the coming of the Plague. But it would take more than a mere Plague to tamp down the exquisite fury of this trio when they are fully dialed-in. And Sweep It Into Space is a masterpiece of zoned dialing. In the decades since the release of Dinosaur Jr.'s original triptych of foundational albums, it has become clear that their sound — once hailed as a sort of almost-tamed noise — is/was/always-has-been fully functioning pop music of a sort. The subsequent generations of bands who grew up breathing Dino's fumes managed to tinker around with the edges of their original post-hardcore song-forms enough for listeners to realize there had always been melodies at the center of everything they did. What Dinosaur Jr.. produces is nothing but a beautiful new version of the rock continuum — riff, power, beat and longing, created with an eye on the infinite future. Recorded, as usual, at Amherst's Biquiteen, the sessions for Sweep It Into Space began in the late Autumn of 2019, following a West Coast/South East tour. The only extra musician used this time with Kurt Vile. J Mascis says, "Kurt played little lead things, like 12 string one at the beginning of 'I Ran Away.' Then I ended up just mimicking a few things he'd done. I was listening to a lot of Thin Lizzy, so I was trying to get some of that dueling twin lead sound. (laughs)" "But the recording session was pretty well finished by the time things really hit the fan. So I just ended up doing more things by myself. Like the mini digital mellotron on 'Take It Back.' Originally I'd thought I'd have Ken Mauri (who has done keyboard work for Dino in the past) come in and play piano. But when the Lock Down happened in March, that meant I was on my own. But it was cool." Indeed, Sweep It Into Space is a very cool album. As is typical, Lou Barlow writes and sings two of the album's dozen tunes and Murph's pure-Flinstonian drumming drives the record like a go cart from Hell. Lou's songs here are as elegant as always. "Garden" is a mid-paced ballad with genteel guitar filigree giving it a '60 Brit feel in spots. And the album's closer, "You Wonder," is a strangely excellent answer to the question — "How would Blue Oyster Cult handle a country tune?" J's tracks flow and flower in the different directions he often follows. Some are guitar howlers, like "I Met the Stones," with a string sound midway between Hendrix and Asheton. Some are power ballads, like "And Me," its lyrics atomized in a manner invented by Mascis, then famously borrowed by Kurt Cobain. And there are anomalies, like "Take It Back," which starts with a blue-beat rhythm putting one in mind of Keith Richards' Jamaican explorations (at least for a little bit.) But there are very few moments where you wouldn't know you were hearing Dinosaur Jr.. in blindfolded needle drop. They have a signature sound as sure as the Stooges or Sonic Youth or Discharge ever did. They continue to expand their personal universe with Sweep It Into Space, without ever losing their central core. So if you ever do find yourself swept into space (hey, who knows?), I just hope these tunes are on your playlist. –Byron Coley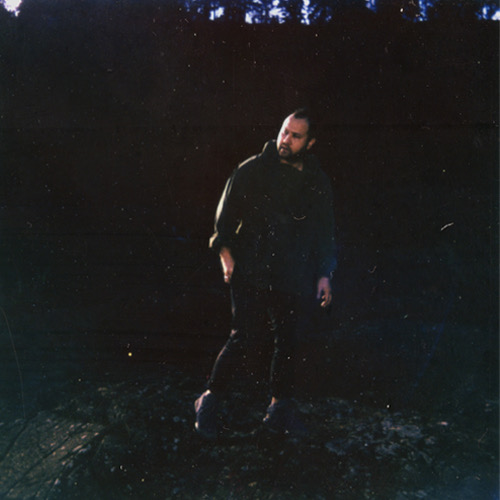 Unknown Mortal Orchestra
Where are we headed? What are we consuming, how is it affecting us, and why does everything feel so bad and weird sometimes? These are some of the questions posed on Ruban Nielson's fourth album as Unknown Mortal Orchestra, Sex & Food—a delightfully shapeshifting album that filters these real-deal serious themes through a vibrant sonic lens that spans battered drum-machine funk, doomy and thrashing rock, and pink-hued psychedelic disco. Recorded in a variety of locales from Seoul and Hanoi to Reykjavik, Mexico City, and Auckland, Sex & Food is a practical musical travelogue. Over the last decade, Nielson's established himself as one of the most inventive sonic travelers currently working, and Sex & Food is the most eclectic and expansive Unknown Mortal Orchestra release yet, from the light-footed R&B of "Hunnybee" to the stomping flange of "Major League Chemicals." The adventurousness is all the more impressive considering that there's a bit of DNA from the past UMO discography in Sex & Food: the soft-focus psych of the project's 2011 debut LP, the lovely melancholia of 2013's II, and the weirded-out funk of 2015's virtuosic Multi-Love. But rather than living in the past, Nielson is firmly in the here and now, drawing from personal unrest and generational malaise while surveying a variety of societal ailments. "If You're Going to Break Yourself" and "Not in Love We're Just High" chronicle the effects of drugs and addiction on personal relationships, while the lyrics "Ministry of Alienation" drip with modern-day paranoia like the silvery guitar tones that jewel the song's structure: "My thinking is done by your machine/ Can't escape the 20th century." It's a scary world out there, and it's been that way for a while—and Sex & Food finds Nielson surveying the damage while attempting to reckon with the magnitude of it all. Along with UMO bandmates and frequent collaborators Jacob Portrait and Kody Nielson, Ruban began work on Sex & Food in early 2016, initially intending to draw musical influence from post-punk luminaries of his youth—think Killing Joke or Public Image Limited's singular Flowers of Romance. But as he toiled, Ruban began to realize the aesthetic limits of his aims. "Post-punk is so tasteful to my generation," he states. "There's no guilty pleasure to it—I just think it's cool and good. When it comes to rock, I want to get into dodgier territory." So Ruban exited his comfort zone, literally: even though some of Sex & Food was recorded in his Portland, Oregon home studio (the same one that adorns Multi-Love's cover), his desire to "get out of there," as he puts it with a chuckle, led to a quest for creative inspiration that literally spanned the globe—from Reykjavik to Mexico City, as well as the Vietnamese city of Hanoi, where Ruban was inspired to draw influence from the imagery of the Vietnam-based films of his youth, as well as the powerful images conjured by Jimi Hendrix's recording of "All Along the Watchtower." "It was just like I hoped it would be," he gushes about the city. "It's really hard to record there—everything is so humid—but it was a really inspiring place, too." At one point in their travels, the recording process was interrupted while in Mexico City, as Ruban and bandmate Jacob Portrait were trapped in the city's Chapultepec Park following the devastating earthquake that hit Central Mexico this past year. "I was terrified," he states about the experience, which cut off their access not only to the studio but to their lodgings. "I was so shaken up that I ended up getting a bunch of stuff done when I left," Nielson explains on the effect that the experience had on Sex and Food's creative genesis. And his journey eventually led him to a curious but fruitful fount of inspiration: his past work. "At first, I thought that this was going to be a sad record, like II," he explains when discussing how reflection helped push Sex & Food forward. "I was influenced enough by my own early stuff that I went into it thinking, 'If I was a fan, how would I want to bring some of that back into what I'm doing?'" That old-becomes-new approach is more than apparent on the lush, beautifully understated "Hunnybee," reminiscent of II's "Swim and Sleep (Like a Shark)" and drawing lyrical inspiration from Ruban's daughter, whose middle name gave 'Hunnybee' its title." "I was trying to figure out how to write a love song about my daughter," he states. "She's seven now, but the song will still be there when she's a woman, so I was thinking about encoded fatherly instructions. I thought it was cool to say, 'There's no such thing sweeter than a sting.' It makes her the protagonist—she can kill you! I thought that was good. The other line was 'Don't be such a modern stranger," because I was thinking about what if the world is more atomized and isolated as she gets older?" Indeed, the modern world—and all the thorny complications that come with living in it—loomed large on Ruban's mind while making Sex & Food. More specifically, the act of reaching for something positive from the negativity. This is reflected in the album's title. "In America the classic pairing is sex and violence and I never understood it. Violence: an anomaly and an abomination. Something that could disappear from the world, leaving it a better place. Sex: just a normal and natural thing. The pairing for me has always been sex and food. The last and best pleasures that are left. More fundamental and relatable than even music." But even though he's not afraid to get topical throughout—as evidenced on the surprisingly boisterous "American Guilt" or the roomy-disco medication-meditation "Everyone Acts Crazy Nowadays"—Ruban was also careful not to get too political, and for good reason. "Everything is so soaked in politics, and it's kind of depressing for everything to be political right now," he explains. "I wanted to keep it light. I think everyone's feeling angry, and there's nothing particularly interesting about my anger." A statement of selflessness, to be sure—but make no mistake: Sex & Food reaffirms the vitality of Ruban's voice in today's musical landscape, and when it comes to navigating the strange and often discouraging pathways our society's taken, it makes for a damn fine compass, too.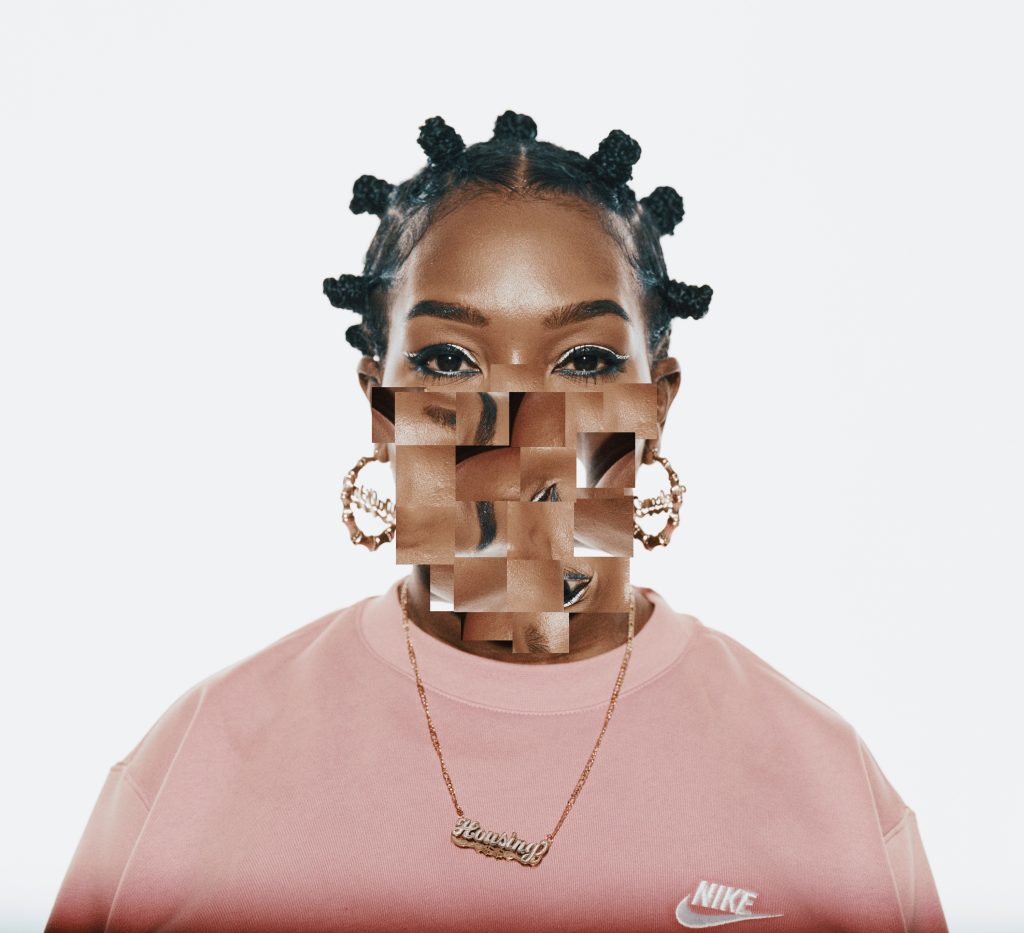 Leikeli47
Leikeli47's stunning new album, Shape Up, is both an ending and a beginning. Quite literally, it is the finale of the trilogy she's been working on since her career took off. It began in 2017 with her debut album, Wash & Set. The second of the three-album run, Acrylic, was released just a year later. But between that project and Shape Up, Leikeli took her foot off the gas and instead focused on personal growth, health, and refining a positive mental makeup. The result is her strongest album to date, a stunning proclamation of individual self-love and general Black love, an exclamation point on one of the strongest three-album runs in modern rap. It's bound to usher in a new era for the cerebral, whimsical artist. "Shape Up truly feels like my first album. It's the craziest feeling," says Leikeli on the new project. "I feel like this is my first time out and no one knows me. I'm finally about to embark on a journey where I'm diving into my fans and they're diving into me. It's a fun process." This is the origin story that serves as an antithesis to wrapping up her trilogy. With Shape Up, Leikeli is bursting at the seams with creativity, like a newly unfrozen faucet beginning to flow with water. Sure, Shape Up is the last album in Leikeli's Beauty series, one fans have come to know and love as an intimate document of a girl growing up, but it's also a brand new beginning. It's sparkling, shining, and fresh, which is something Leikeli brings to everything she makes. This confidence was hard earned, though. After Acrylic, Leikeli had lost her way, and couldn't see where she belonged both in her community and within the music industry. Self-reflection is hard, and the work wore on her, but Leikeli emerged from this hibernation with a newfound joy that bounces off every note of Shape Up. "When you're going through it, you don't have the mindset to just look up and appreciate the work. It took me a while to realize this, but Acrylic was my celebration of the struggle, but I only know that now," explains the LA-based MC. "Shape Up is the defining moment where it just all made sense. I looked at the things that didn't fold me and I just said, 'I'm here.'" Shape Up is a celebration of the work while the work is still happening. It's what makes the album so tremendous. There's a passion for struggle that is never exploitative. Leikeli made it out of the shit, and she knows you can too. Take "LL Cool J," which marries her love of Black culture with her deep knowledge as a rap historian. She sings, "When I walk by, tell me what do you see? You see a young LL Cool J." The minimal beat kicks in, giving Leikeli plenty of space to showcase her one-of-a-kind flow that she performs in a knowing half-whisper. It's playful but unendingly serious at the same time, a balancing act that confirms Leikeli as a technically brilliant MC. Then there's "Carry Anne," which is a defiant, raunchy feminist anthem destined to be the song of the summer. Over electro synths, handclaps, and bouncy bass, Leikeli sounds like she's creating a manifesto for radical self-love in real time as she unfurls quintessential aphorisms like, "Baby make 'em play by your rules." It's simple, but all good truths are. Shape Up is a reflection of Leikeli47 becoming great. She's proud of the work and has no problem celebrating the grind. Confidence isn't egoism. Leikeli is loud about her success because she knows what it took to get there. "I wanted to be better than anything you saw me do, anything you heard me do. I just wanted to be better. I wanted to be better sonically. I wanted to be a better human being," she says. Shape Up is better, yes, but it's also her best. Lyrically, musically, rhythmically, and more, Shape Up is Leikeli47 at an absolute peak. There are bound to be more summits on the horizon.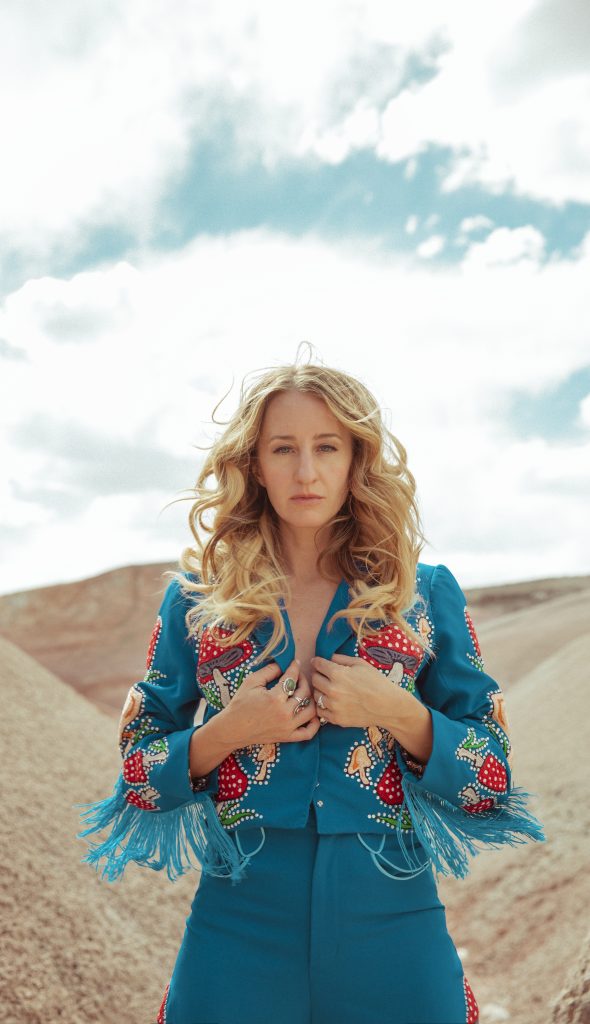 Margo Price
Margo Price has something to say but nothing to prove. In just three remarkable solo albums, the singer and songwriter has cemented herself as a force in American music and a generational talent. A deserving critical darling, she has never shied away from the sounds that move her, the pain that's shaped her, or the topics that tick her off, like music industry double standards, the gender wage gap, or the plight of the American farmer. (In 2021, she even joined the board of Farm Aid.) Now, on her fourth full-length Strays, a clear-eyed mission statement delivered in blistering rock and roll, she's taking on substance abuse, self-image, abortion rights, and orgasms. Musically extravagant but lyrically laser focused, the 10-song record tears into a broken world desperate for remedy. And who better to tell it? Price has done plenty of her own rebuilding — or as she shout sings in explanation on "Been to the Mountain," the set's throat-ripping opener, "I have to the mountain and back alright" — and finds herself, at long last, free. Feral. Stray. Moving from the sparse folk of her 2016 debut, Midwest Farmer's Daughter, into the rollicking roots of its follow up, All American Made, the following year, and, in 2020, into classic rock with Rumors, Price has established herself as a sonic explorer of the finest ilk. Still, she says, "This could be too out-there for people. But I just have this morality where I feel like, it has to be this." And this does sound different. Louder, lusher. More layered. Price and her band recorded the set across a blissful week in Topanga Canyon, California, at producer Jonathan Wilson's Fivestar Studio in the summer of 2021. (A smaller second batch would get tracked in Music City, months later.) Wilson, who has helmed sets from Angel Olsen, Father John Misty, and Dawes in recent years, created a space for Price and her band — a longtime troupe that's been honing their kinetic, even raucous, live show since before Midwest Farmer's Daughter — to traverse new sounds and influences confidently. Album opener "Been To The Mountain" showcases her "hard-living swagger" (The New York Times), while the Mike Campbell-assisted "Light Me Up" lays down a searing, explicit epic. "Radio," a buoyant guitar track featuring Sharon Van Etten, embraces sunny pop melodies. While the dobro- and pedal steel-laden "Hell in the Heartland," which Price penned in the immediate, uneasy aftermath of quitting drinking, builds towards a cacophony of distorted vocals and synthesizers. Rock and roll, psychedelic country, rhythm & blues, and even bright shiny pop, they're all there on Strays, but as each refract through her artistry, that delicate vocal and unhurried delivery, they come out sounding singularly her. While the last few years have seen remarkable moments of acclaim — a Best New Artist Grammy nomination, Americana Music Honors, a Saturday Night Live performance, and just about every outlet and critics' year-end Best Of list — Price is still hungry. "I still have a lot of drive inside of me," she says. "I have a chip on my shoulder. It feels like I still haven't been able to fully realize all my dreams yet, and that eats me up." Just wait.