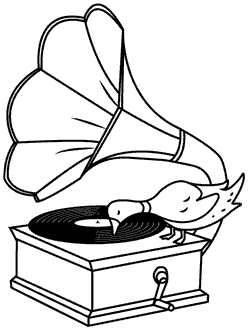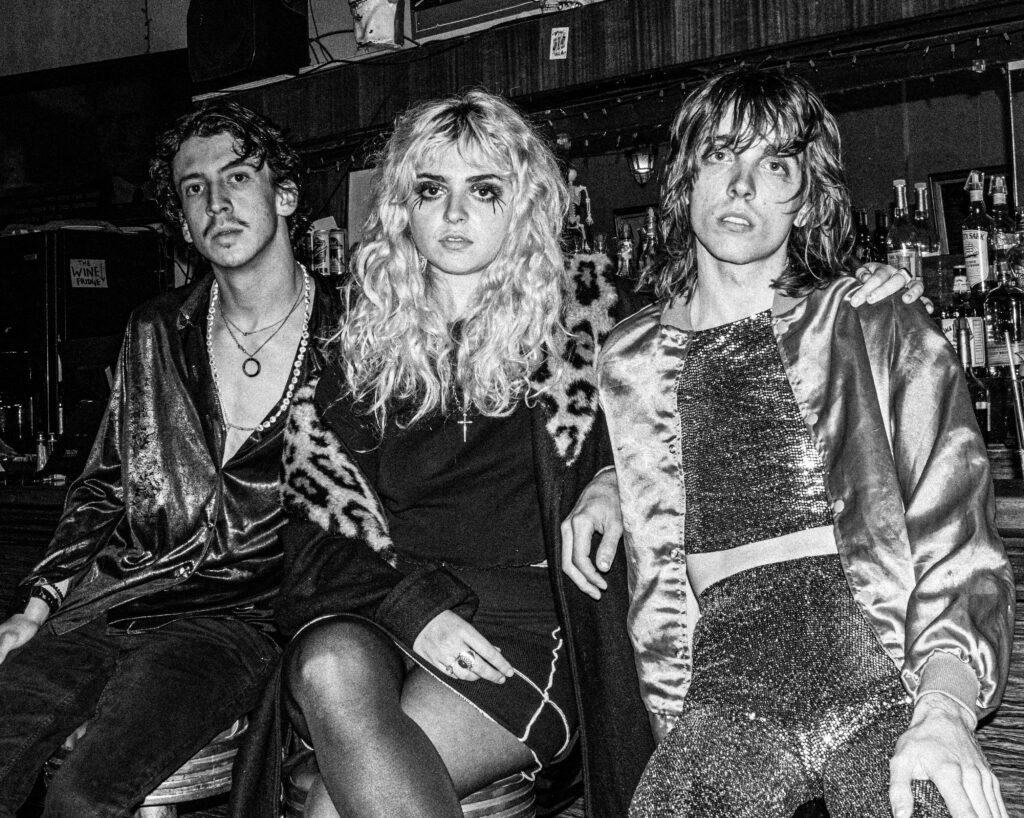 The Velveteers, a primal rock trio from the mountains of Boulder, CO made up of singer/guitarist Demi Demitro and drummers Baby Pottersmith and Jonny Fig, will unveil their debut album Nightmare Daydream on October 8 via Easy Eye Sound. Produced by Grammy Award-winning artist Dan Auerbach, the record is the long-awaited first statement from a band that formed in 2014 and has been carefully honing its sound and identity ever since. "Charmer And The Snake," the record's first single, is out now with an accompanying video.
Growing up in Boulder, Demitro rebelled through her guitar, practicing up to nine hours a day and neglecting schoolwork to develop a playing style that is heavy but agile, theatrical but nuanced, grounded in rock history but wholly idiosyncratic. With Pottersmith and Fig playing on a conjoined set, the band developed a reputation for their rip-roaring performances. Clips of the band's live shows and DIY videos made it back to Auerbach, who invited them to his studio in Nashville to produce Nightmare Daydream.
"I instantly dug them," says Auerbach. "They're amazing live, and their videos are so creative. And they just sound so powerful. Any time you doubletrack drums on a record, it's going to sound so heavy. Then you put that together with this baritone guitar player who is so unique, and it's so bombastic. There's nothing like them."
Nightmare Daydream finds The Velveteers stripping down rock and roll to its most primal elements—the riff, the rhythm, the snarl—and rebuilding it in their own image. "We don't want to sound like a band from a different time," says Demitro. "We want to sound like a band that's right here right now—in this very moment."
Power House

Voidstrider
Voidstrider, originally from Austin, TX, is a three-piece rock band composed of Clint Fischer (guitar, vocals), R.J. Fischer (drums), and Whitney Fischer (bass, vocals). Their sound, resonating late 70's to early 80's rock and metal, pairs crisp, prominent vocals with melodic guitar riffs, heavy bass lines, and rolling, driven drum fills.