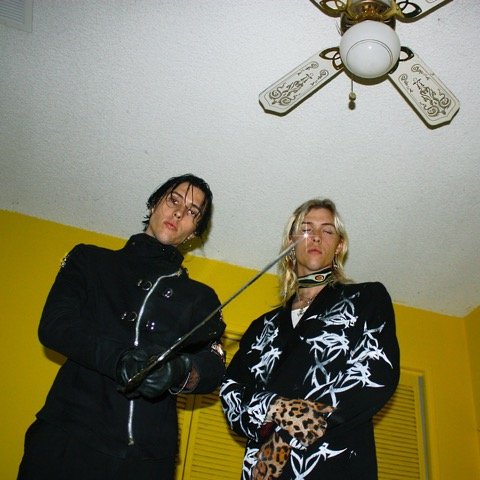 The Garden is a constantly evolving band based in Orange County, California. Established in 2011 by twin brothers Wyatt and Fletcher Shears. They have been touring since 2012 and have released four Ep's and two full length Lp's in the process. They've toured many different regions including the UK, EU, US, Asia, Australia, and Canada. They created the term, "Vada Vada" in 2011 to represent their music and other creations. Vada Vada is a term that represents total freedom of expression without boundaries or guidelines of any sort.
They have become known for their energetic and off the wall performances around the world, and are prolifically touring, releasing music and other content.
Surfbort
Surfbort is a Brooklyn-based punk band that has been active since 2015. Current members are Dani Miller on vocals, Alex Kilgore + David R. Head Jr. on guitar, and Sean Powell on drums.