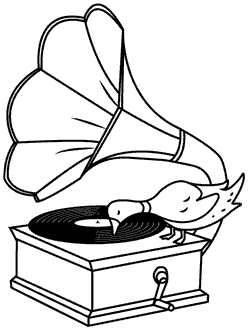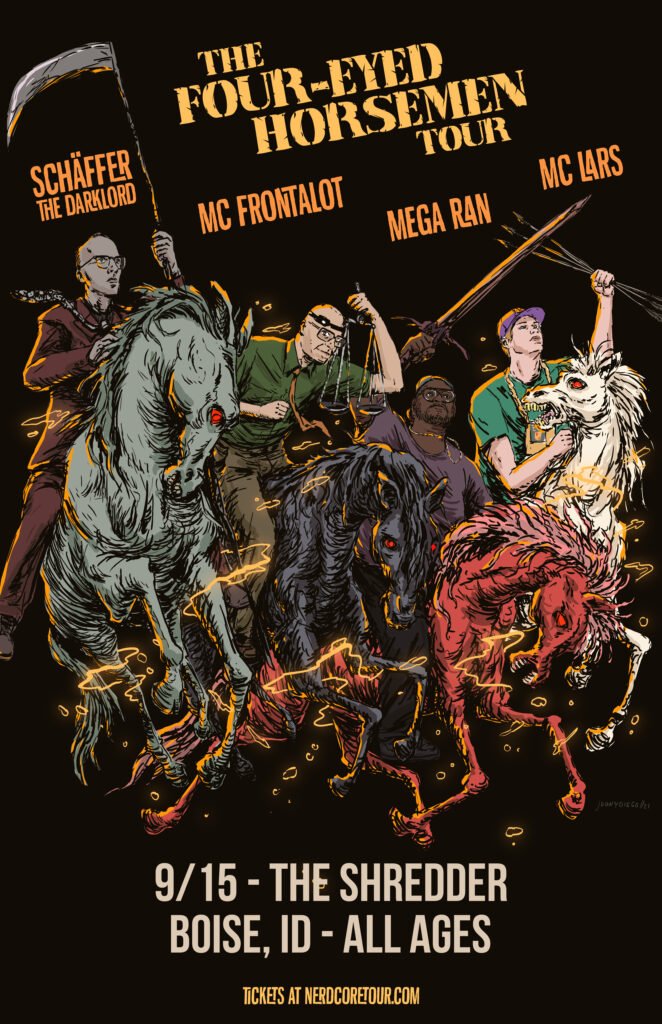 Per artist request, COVID-safety protocols for this show will be: - Need to show proof of vaccination OR proof of negative test within 72 hours - Masks encouraged when not eating or drinking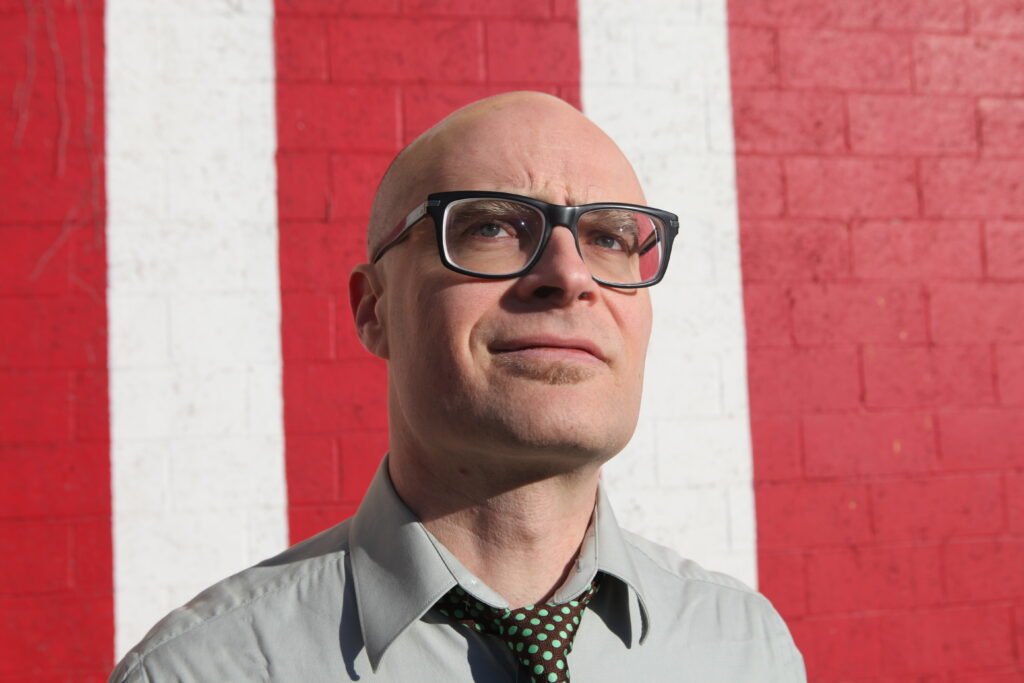 MC Frontalot
MC Frontalot (née Damian Hess) is the original mastermind of Nerdcore Hip-Hop
and still its Final Boss.
Front was born in San Francisco and grew up in Berkeley. He was tall and scrawny,
had trouble breathing, and could not see well. A special teacher was called in to
help him attain basic competence on the monkey bars, another to give him
standardized tests meant for older children. Thusly, he was the most popular kid in
his elementary school. Just kidding! He got pushed down a lot and called "nerd."
Did he maybe even deserve it? I mean, really – who strikes out at kickball?
He spent the next twenty years or so trying to get over it. And kind of succeeded!
Flash forward to 1999: the dotcom bubble is maximally inflated; nerds everywhere
imagine themselves to be popular and/or hip. Damian is getting overpaid to code
web pages, which leaves him free in the evenings to play with audio software. A
longtime idolizer of rappers, he has been committing his own esoteric hip-hop
compositions to four-track tape since high school, revealing them to nobody. But,
suddenly! Multi-track desktop studios, cheap pro-grade recording hardware,
skyrocketing bandwidth, semi-anonymous web publishing: these factors converge
on Damian's rap hobby like a flock of winged monkeys. He posts an MC Frontalot
web page, dubbing his output "Nerdcore Hip-Hop" because his audience is
composed of several Star Wars figurines who live on his desk (and also random
internet people who click on his MP3s by mistake).
Now it is 2021. Nerdcore has metastasized into an internet phenomenon and
underground touring powerhouse, with dozens of well established live acts and
hundreds of home-studio rhymers self-identifying within the subgenre. MC
Frontalot, called alternately the movement's godfather or grandfather (thanks,
kids), leads the charge, performing for thousands around the country and at
prominent geek gatherings such as Comic-Con, DEF CON, the Penny Arcade Expo
and BlizzCon. He's been featured in The New York Times, Spin, Wired, XXL,
Newsweek, CNN, Blender, XLR8R, USA Today, Entertainment Weekly, The London
Daily Telegraph, NPR, G4TV, Esquire, Playboy, CMJ, The Guardian (UK), The Wall
Street Journal, and scores of city papers nationally and internationally. He has
released seven studio albums, Nerdcore Rising (Sept 2005), Secrets From The
Future (Apr 2007), Final Boss (Nov 2008), Zero Day (Apr 2010), Solved (Aug
2011), Question Bedtime (Aug 2014), and Net Split, or the Fathomless Heartbreak
of Online Itself (March 2019). The documentary feature, Nerdcore Rising: The
Movie, which focuses on Front's live band and exposes the the Nerdcore
phenomenon in general, debuted at the South By Southwest Film Festival in 2008.
Front lives in Berkeley, CA, and still spends most of his time rapping into a
computer.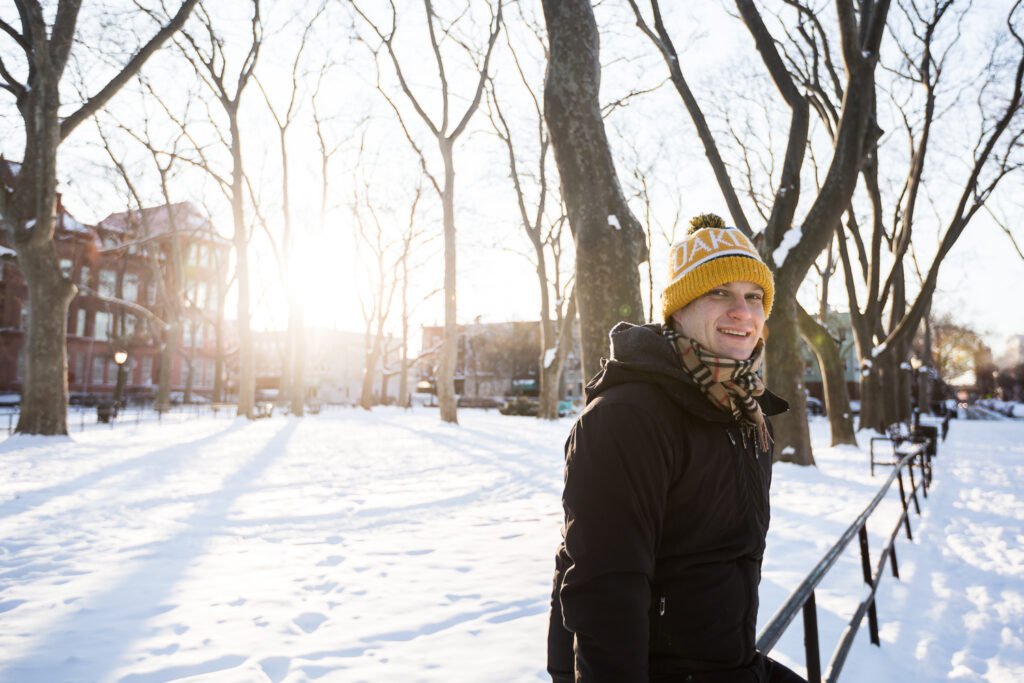 MC Lars
MC Lars is the creator of post punk laptop rap and lit hop, which he has extended and powered
into a fusion of rap, punk, rock, ska, pop, and other genres. He is post-modern — combining his
music with powerful and present lyrics, and packing concert venues with raps about everything
from the iGeneration to Guitar Hero to Edgar Allen Poe to Game of Thrones, the Simpsons and
Cyberbullying. He speaks to and for people of all ages, lifestyles, and perspectives, and is a
story-teller, covering love, life, loss, confusion, and hope. He does so with energy and wit,
joined with a strong sense of humor and perspective.
He is an engaging, exciting and compelling performer, and was selected by 12 Street Press as
one of the top 7 nerd rock artists to see live. He tours in the US, the UK and the rest of Europe,
Australia, and Japan. His latest tour, the fall 2017 MC Lars Awesome Adventure Friendship
Tour, opens in Denver in September, and continues through 20 shows in the US, England, and
Scotland.
In addition to touring, he has performed at Carnegie Hall in New York, at South by Southwest,
ComicCon, Slam Dunk Festival, Truck Festival, Orlando Nerd Fest, and as part of Vans Warped
Tour. He has performed on stage with numerous artists, including Bowling for Soup, MC
Frontalot, mc chris, Wheatus, Say Anything, Gym Class Heroes, Brand New, Simple Plan,
T-Pain, Snoop Dogg, Nas, and Koo Koo Kangaroo.
He is a DIY Indie artist and a number of his albums have been funded by his fans through
Kickstarter, at record-breaking levels. His work (albums, EPs, and music videos) includes
collabs with a wide range of musicians – among them, "Weird Al" Yankovic, KRS-One, Sage
Francis, Watsky, Mega Ran, Jaret Reddick of Bowling for Soup, Wheatus, the Matches, Ash
Wednesday, Kool Keith, Spose, MC Chris, MC Frontalot, YT Cracker, E 40, Schäffer the Dark
Lord, Beefy, and K.Flay.
He is an active and successful player in the music industry's new media digital world; and has a
strong presence with his fans through Patreon, Bandcamp, iTunes, Spotify, YouTube, and his
own label, Horris Records. He is wired and connected, worldwide, through his active social
media presence, his website, and his online store at Hello Merch.
His "MC Lars: The Video Game," accessible through Steam, showcases his songs in an
engaging and fun-to-play beat-driven story about the compelling triumph of indie music.
Lars teaches and lectures, too, and his songs are used by fellow teachers in classrooms
throughout the US. He has presented on TEDx and at numerous colleges and high schools. He
has worked on a public-service basis with the American Heart Association, the American
Foundation for Suicide Prevention, the Nantucket Historical Association, the Edgar Allen Poe
House and Museum, the New York City public school system, and the Los Angeles public
school system through the USC Annenberg School for Communication. He is one of the artists
featured in the Cambridge University Press "Companion to Hip-Hop," and has close
relationships with faculty members at Stanford and USC.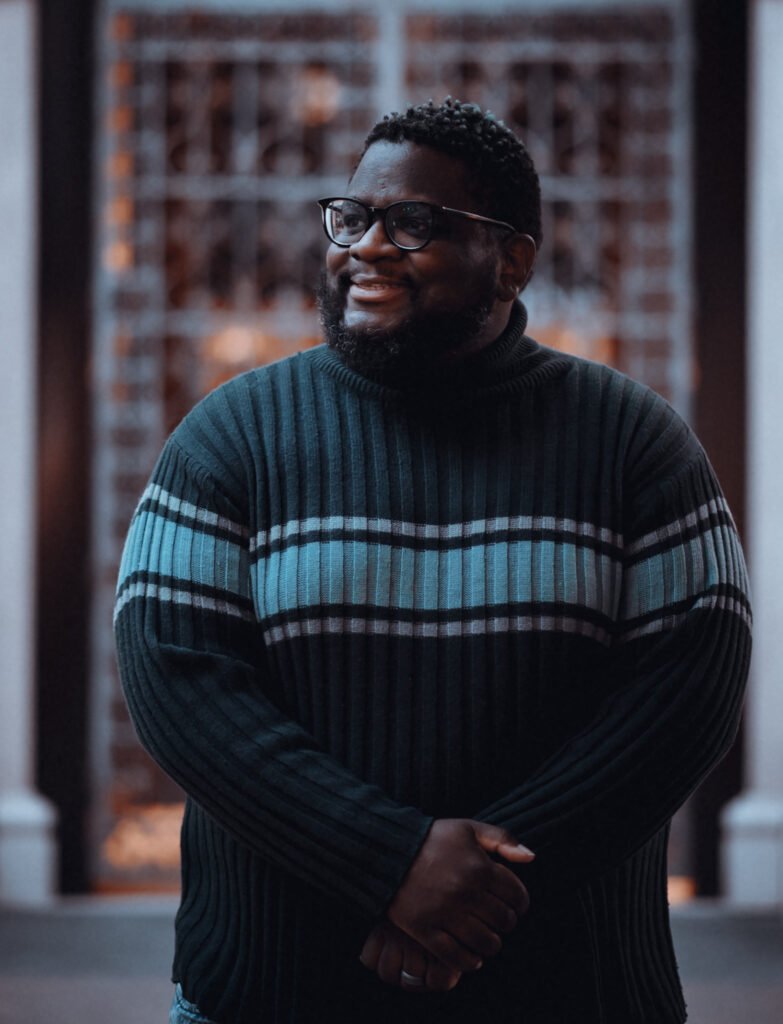 Mega Ran
With more than a decade of professional music-making behind him, Mega Ran was able to not
just weather and survive the Covid-19 pandemic, but the celebrated rapper was able to actually
thrive in it. When March 2020 forced an unprecedented career pivot from focusing on live shows
and recorded music, to focus on digital content and fan interaction Mega Ran seamlessly
transformed his style to adapt to the times. From his wildly successful run with his own web
show Random House Studios to the monthly online only 4 Eyed Horsemen Specials, to
releasing his first book, and doubling down on his podcast Mega Ran has spent the pandemic
innovating his approach while keeping an eye on the horizon for his opportunity to get back in
front of his diehard fans all of the world.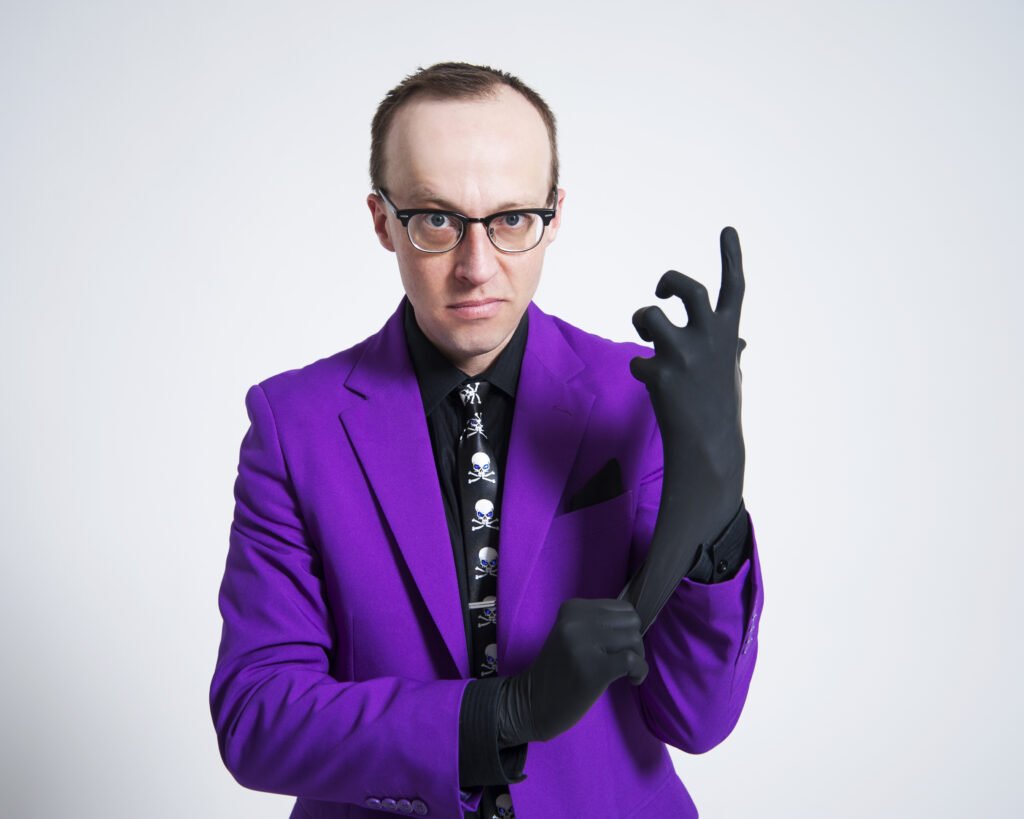 Schaffer the Darkloard
Schaffer the Darklord (or STD) is a New York City-based rapper, drummer and comedian with
material best-suited for nerdy and/or hedonistic audiences. With manic energy fueling a
cartoonishly commanding stage presence, STD skewers such topics as substance abuse,
sexual compulsion, urban anxiety and obsessive cat-enthusiasts. Imagine a Frankenstein-esque
monster assembled from equal parts Bill Hicks, Adam Yauch, Joey Ramone and Prince,
stitched together inside the shell of a maniacal heavy metal ex-patriot. STD has released eight
albums (2004's "Meet My Maker," 2007's "Mark of the Beast," 2009's "Manslaughterer," 2012's
"Junk Drawer," 2013's "Sick Passenger," 2015's "Sex Rhymes," 2017's "Junk Drawer Vol. 2"
and 2018's "The Department of Darkness") and toured the country with such artists as MC
Chris, MC Frontalot, Mega Ran and MC Lars. When he's not on the road, he produces and
co-hosts The Epic Piecast on the Nerdy Show Podcast Network. STD continues to write, record
and perform with great frequency and has no intention of stopping until his masochistic
rock-n-roll lifestyle destroys him.