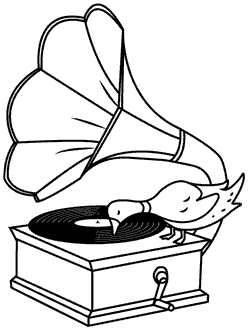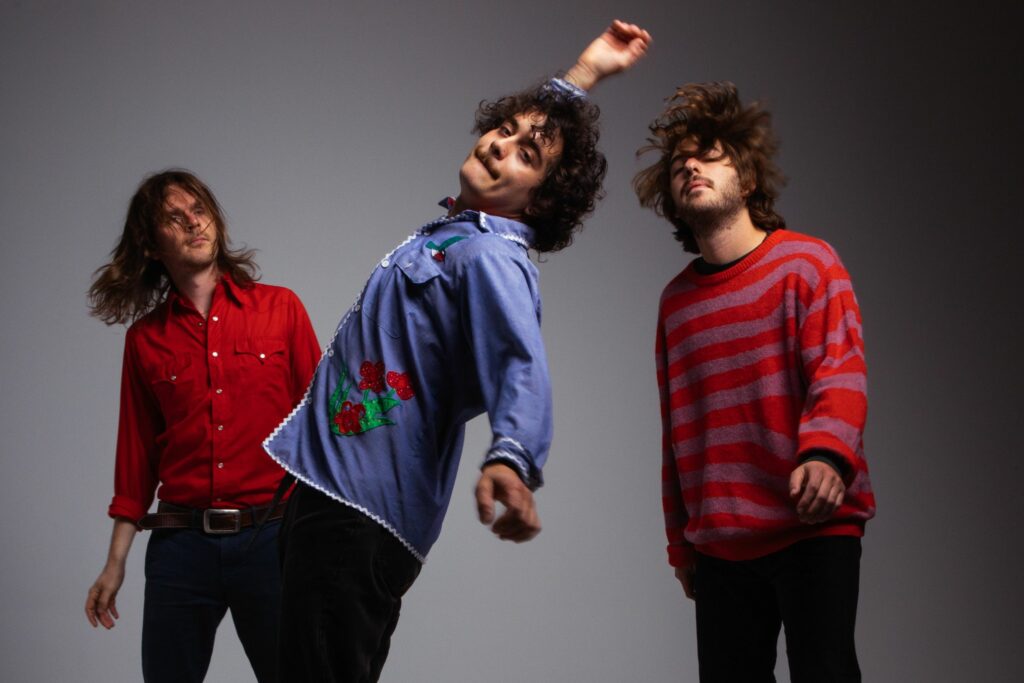 Great American Painting, the fifth full-length from The Districts, is the rare album that shines a bright light on all that's wrong in the world but somehow still channels a galvanizing sense of hope. With equal parts nuanced observation and raw outpouring of feeling, the Philadelphia-based band confront a constellation of problems eroding the American ideal (gentrification, gun violence, the crushing weight of late capitalism), ornamenting every track with their explosive yet elegant breed of indie-rock/post-punk. Threading that commentary with intense self-reflection, Great American Painting ultimately fulfills a mission The Districts first embraced upon forming as teenagers in small-town Pennsylvania: an urge to create undeniably cathartic music that obliterates hopelessness and invites their audience along in dreaming up a far better future.  
Produced by Joe Chiccarelli (Spoon, The Strokes, Broken Social Scene) and recorded at the legendary Sunset Sound in Los Angeles, Great American Painting was deeply informed by the two months that Districts vocalist/guitarist Rob Grote spent living in a cabin in Washington state at the height of the pandemic. "While we were there I spent some time driving near all these crazy rivers and the Gifford Pinchot National Forest, and I was mesmerized by how those unspoiled landscapes really capture a timeless idea of what America is," says Grote. "I'd just come from taking part in the protests in Philly and getting tear-gassed, and it felt so strange to go between those two extremes. In a way this album is asking, 'What is the great American painting? Is it police brutality, or is it this beautiful landscape?' And the truth is it's all of that."
Mostly made up of songs sketched by Grote during his time at the cabin, Great American Painting marks a significant departure from 2020's acclaimed You Know I'm Not Going Anywhere. "The last album almost felt like a recording project of my own rather than a band affair, so from the start the goal was to focus on what's always worked well with us: an element of simplicity that's still very powerful, with a lot of visceral rock-and-roll energy to it," says Grote. To that end, Great American Painting endlessly spotlights The Districts' greatest assets—the sharply detailed and prismatic tones of guitarist Pat Cassidy, the complex yet combustible rhythms of drummer Braden Lawrence and former bassist Connor Jacobus, who has since amicably departed the band (Lawrence will switch to bass in the band's live show)—while introducing a new subtlety into their sound. "We usually love to just keep making everything louder, but this time there was a lot more attention paid to carving out space within the songs to really showcase each instrument," Grote points out.
On "I Want to Feel It All"—the album's anthemic lead single—The Districts reveal the pure impact of that approach, building a potent tension between the track's propulsive drumming, percussive vocal delivery, and gorgeously shimmering textures. The song, at turns jittery and ecstatic, was sparked from an acid trip that took place under a volcano near Grote's cabin. "In Washington I didn't see much of anyone except our neighbor Paul, who's a 74-year-old Vietnam vet," he recalls. "After he came back from Vietnam he started protesting the war, and it was so interesting to talk with him about everything he went through. The night that we did acid, it felt like I was looking at a future version of myself and he was hanging out with a younger version of himself. That song came from really feeling the weight of my mortality, and feeling a desire to fully live life and experience the widest range of it." 
A prime example of The Districts' gift for merging the personal and political, "No Blood" brings glistening guitar work and wild squalls of distortion to an emotionally charged rumination on gun violence. "We were playing a show at La Cigale, the sister venue to the Bataclan, in Paris during the attacks. They locked the whole venue down. After that, all the longstanding anxiety I'd had around gun violence got so much worse," says Grote. "With 'No Blood,' I wanted to write about how there's so many people who dedicate their lives to taking care of others and how that will always prevail, no matter how many weapons are wielded by the evil people of the world." "Do It Over" builds an ethereal backdrop to the band's heavy-hearted meditation on regret, resulting in one of the more spellbinding moments on Great American Painting. "That song has layers of meaning to me," says Grote. "There's the personal side of it, about getting older and looking back and thinking how you would have handled certain things differently. And then there's another layer, which is about how we're destroying nature and this beautiful planet we live on. It's asking, 'Could we have done this differently, and lived without exploiting the Earth and each other?'" And on "Outlaw Love," Cherry Glazerr's Clementine Creevy lends her dreamlike vocals to a glorious pop confection about breaking free from self-delusion. "I'm sure we've all had the experience of realizing, 'Oh my god, I believed in this thing for so long and now I'm looking at it with fresh eyes, and it's not what I thought it was,'" says Grote. "I wanted to write about the moment those illusions shatter, but put it in the context of a tongue-in-cheek heartbreak song." 
Great American Painting is a work of unrelenting velocity, drawing much of its power from the kinetic chemistry at the heart of the band. Formed in 2009 in their hometown of Lititz (population 9,369), The Districts initially bonded over their shared status as rock-and-roll-obsessed outcasts. "If you're a weird kid in a small town, you end up falling in with the other weird kids," says Grote. "We were all these classic small-town rabble-rousers who spent our time watching movies, smoking pot, playing music together." After getting their start gigging in a local burrito shop and playing house shows, The Districts made their full-length debut with 2012's Telephone and soon caught the attention of Fat Possum Records. They relocated to Philadelphia in 2014 and next released 2015's A Flourish and a Spoil, followed by 2017's Popular Manipulations and You Know I'm Not Going Anywhere. 
In the making of Great American Painting, The Districts found their sense of connection exponentially intensified. "It just felt so nice to spend time with the people I care about, to have fun and try to make something good for the world." That feeling of kinship and solidarity is something the band hopes to extend with the album's release. "The thing I value most in music is when an album expresses some sort of pain or frustration or hope that I also feel," says Grote. "I hope this album makes people feel like something within themselves is reflected in the wider world, and I hope that makes them feel less alone."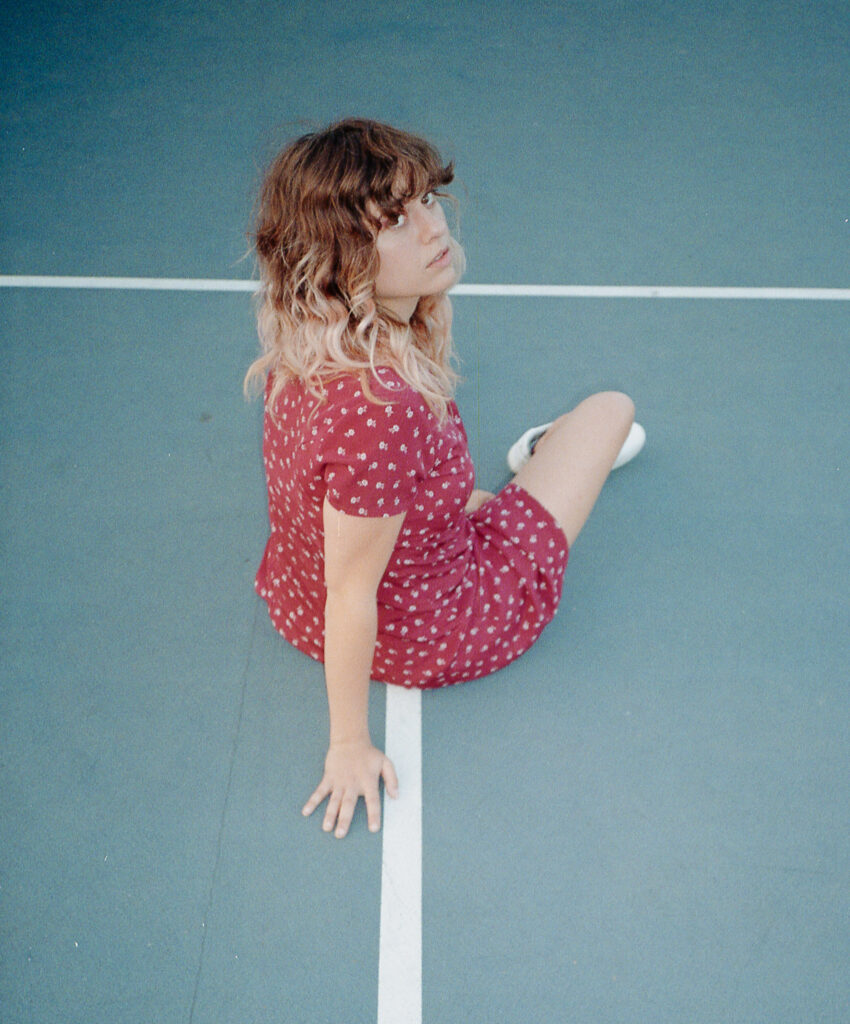 All Things Blue
LA-based goofs, India Coombs and Jon Joseph, came together to create Dream Punk soundscapes in their most tender and naughty forms. All Things Blue celebrates life's experiences and wraps them in the soft tones of 60s analog. Coombs' composition is impactful; power presented in sound, and the natural depth in her lyrics and melody will have you dancing and thinking of love/life/minds lost (or found). Joseph is the perfect wing-man to Coombs; decorating each story with musical quirks, foxy boxy beats and sun-worn shine to extend their mystical ambience. Dirty riffs, choruses that hook on your brain for days, and stories of lives lived to the fullest remind us all of good times, angst, and of being a little turned on.