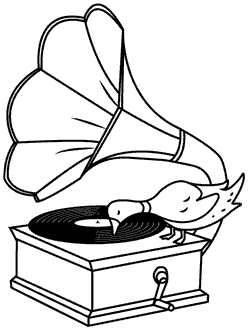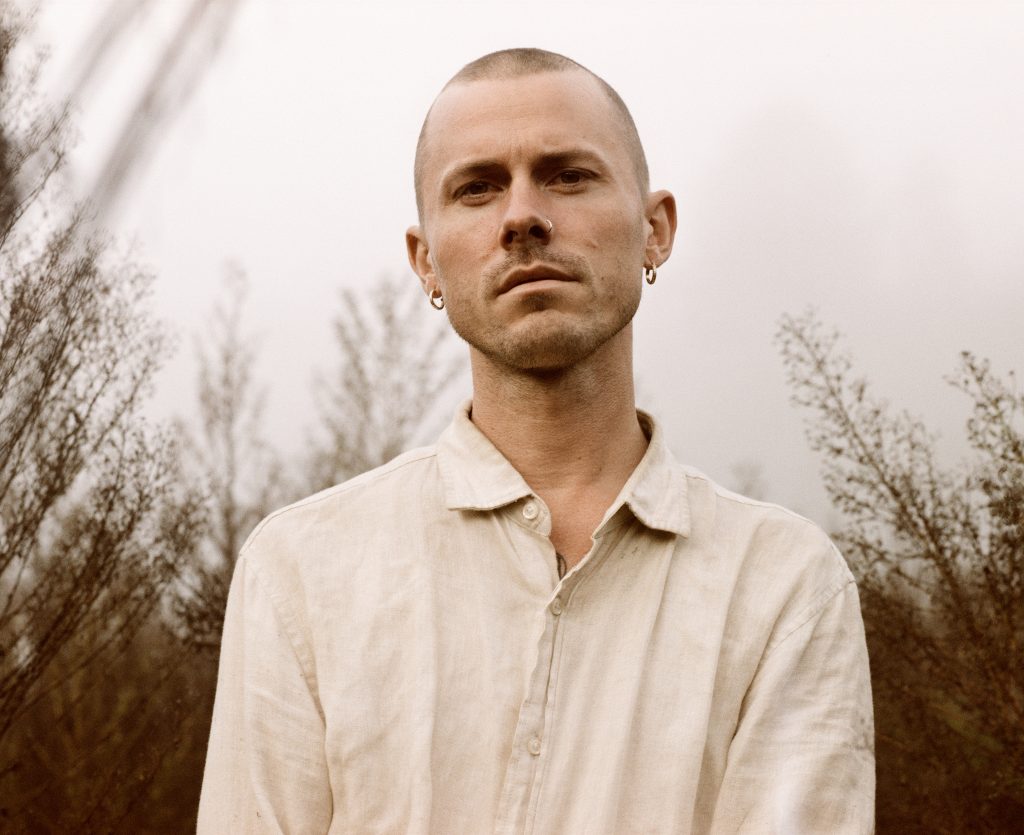 When Ryan Gustafson finished recording Transmigration Blues, his fourth and bestalbum under the name The Dead Tongues, in the summer of 2019, he slumped into a month-long haze of depression. For two decades, Gustafson—a preternaturally sensitive soul, interested in the mystic but grounded by his love of quiet woods and open deserts—had made many albums with various bands and under assorted guises. This one however, had left him wounded, momentarily empty. He couldn't write songs, couldn't concentrate, couldn't summon any enthusiasm for tapping into his emotions. Even the shows he played meant going through the motions. "The deeper wells of my being had run dry," he remembers of how he felt when he returned to his mountain cabin, deep in a North Carolina holler. "There was just this big, open space."
In the years since recording his 2018 breakthrough, Unsung Passage, Gustafson had built words and songs of intense emotional reckoning. He had wrestled with relationships that failed spectacularly. He had contemplated growing up in and then apart from a devoted religious household. He had surveyed the damage of living hard in his 20s, partying in the back of vans as he prowled the interstates of the United States, reckless and free.
Before any of the songs detailing these reckonings emerged, Gustafson had the title Transmigration Blues—a reference to the Buddhist concept of a dead body's soul migrating into another host. For Gustafson, though, it also represents the "little deaths" we all experience as we grow and evolve, the lessons and fables (however indirect) we take with us as we molt and slip from an old skin into our next one. This baggage was daunting, Gustafson admits, but he's better for having sorted through it, having pulled it from his body at last. "It took a while to come back from," he says. "But I would rather walk out of the studio feeling that way instead of it just being another day at the office."
Those thoughts—powerful personal reflections on his place in the world, tardy attempts to find meaning in the moments of life he thought he'd left behind—are the core of Transmigration Blues, an album that transmogrifies heavy emotional burdens into some of the most disarming folk-rock you'll ever hear. From the graceful string-swept recollections of "Deep Water, Strange Wind" to the radiant calls and responses of "Bama Boys Circa 2005," Gustafson drags past darkness into present light. Transmigration Blues gets to the idiosyncratic heart and unorthodox past of Gustafson, who lives the contemplative rural life about which many of his peers simply sing.
In the past, The Dead Tongues have been a pragmatically sparse project. All his adult life, Gustafson has been an itinerant sort, whether hitchhiking across the West or simply touring hard. His songs as The Dead Tongues tended toward elemental arrangements that could quickly be stripped onstage to their acoustic essence, should he need to perform them alone. But for more than a year, Gustafson has rented a century-old cabin on a 100-acre spread amid the Blue Ridge Mountains, writing songs in a little triangular greenhouse flooded by light.
This newfound stability, coupled with the wider audience that the tender but troubled Unsung Passage cultivated, allowed Gustafson's imagination to wander, wondering what his decidedly intimate thoughts would sound like played by an all-star band of collaborators new and old. He invited some of his longtime companions from Chapel Hill's fertile roots music scene, all of Mountain Man, and a drummer with a separate percussionist. For nine largely sleepless days living and working at North Carolina's Fidelitorium, they gave these songs everything they had. "I had never had the experience of working like that," says Gustafson. "It was really trying and completely rewarding, just a huge release."
From its first notes, when organ and piano peal warmly beneath Gustafson's strummed guitar, Transmigration Blues summons the sounds of friends supporting one of their own as he works through the annals of existence. Laced with sharp electric leads and a kaleidoscope of harmonies and hand drums, opener "Peaceful Ambassador" celebrates the lows, the highs, and the sense of salvation that singing about both can supply.He taps a surfeit of natural beauty for "Equinox Receiver" — the Badlands and the East River, green forests and golden fields—to show how we're all suspended somewhere between despair and fulfillment, just trying to do our best with what we have. As his small studio choir joins him, you can imagine an endless audience, joining in this perfect ode to survival.
The album's epic centerpiece is "Déjà Vu," a song about trying to find the actual space and air to function with any kind of contentment in these increasingly harried times. It's a gorgeous, candid confession about the odds we all face just to be happy. Gustafson and the band stretch out for seven minutes, returning for a reprise as if to remind us we're all in this primitive quest together. "The sky is crowded/with a million lights just trying to get through adarkness/and find a way through," Gustafson sings at the start of the second verse, his voice quiet from the exhaustion of just being. In the chorus, everyone sings together, lifting one another toward those lights.
The world has changed drastically since Gustafson wrote and recorded these songs — entropy, you may say, has found the freeway. In this stark moment of uncertainty, The Dead Tongues' hymns to understanding your past and finding renewal in the changing seasons are more vital than Gustafson might have ever imagined. They feel like a homecoming for yourself, a farewell for all the guilt you've stockpiled. At a time when admitting that most of us are doing the very best we can seems revolutionary, Transmigration Blues is a welcome statement of radical acceptance.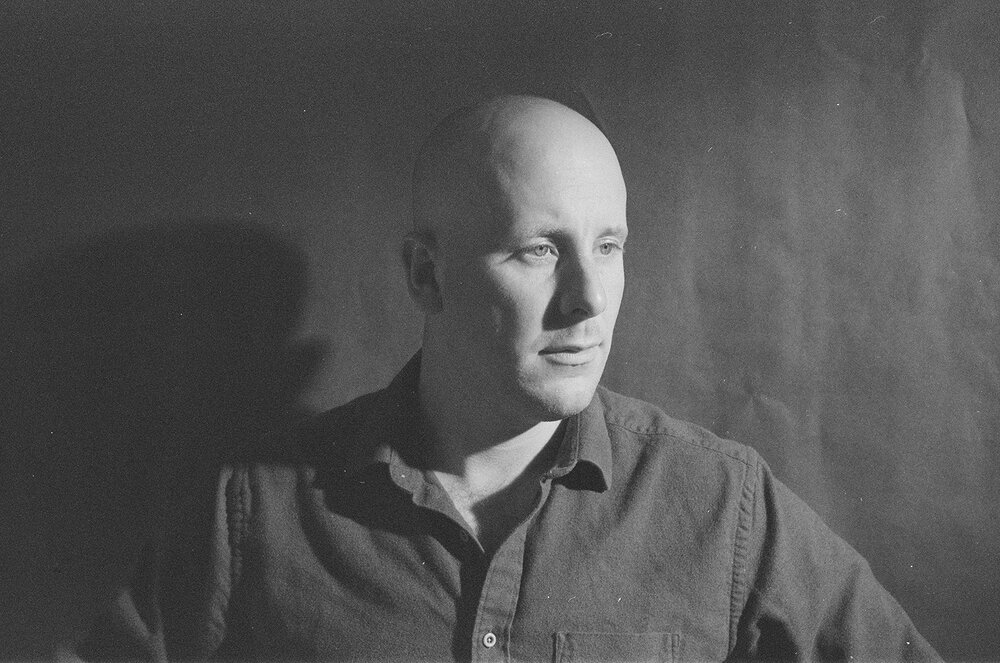 Nick Delffs
Nick Delffs grew up in Mendocino County, a lawless stretch of coastline that's hard to get to and, for many, hard to escape. Nick did — emerging in the early aughts as the frontman for Portland band The Shaky Hands, whose sharp, jittery rock was anchored by Nick's quavering vocals and questing lyrics. The Shaky Hands were mainstays of Portland on the verge of a major shift, and they rode that shift a while, signing to Kill Rock Stars and touring internationally with some of the bigger names in indie rock. But a hiatus in 2011 became indefinite and Nick Delffs was once again cast into the world: working as a sideman, releasing solo records, doing manual labor, going deeper into his spiritual practices, and, crucially, becoming a father.
Becoming a parent can affect different artists in different ways. Nick rode that change with surpassing grace and maturity. 2017's Redesign, his first full-length under his own name, reflected the transition. In "Song for Aja", Nick touched on other concerns familiar to those who follow his work: love of the natural world; longing for spiritual and physical connection; the desire to suffer with meaning and exult with abandon, to embrace somehow the world in its maddening contradictions and find the unity at the core.
Childhood Pastimes, his second release on Mama Bird Recording Co., is both more focused and, despite being technically an EP, more ambitious. It's a four-song cycle — one song with many movements or four songs that bleed into one another, depending on how you hear it — that can be viewed either as a personal journey or an archetypal passage of a human being through four discrete stages: roughly, the movement from childhood innocence into adolescent adventure (The Escape); the sudden immersion into a life of discovery and excitement (The Dream); the first experience of romantic love, followed by the onset of heartbreak, dissolution, breakdown of self (The Affair); the emergence into a new way of thinking, a fresh perspective that encompasses all the suffering and joy into a balanced whole (The Outside).
Nick plays nearly all of the instruments here and the result is a unified aesthetic, born ultimately of his deep-seated love of rhythm: the thrum and throb of the acoustic guitars, the percussive melodic bang of the elegantly-crafted piano lines, and always, always the insistent, driving drums, propelling the record, and the listener, on this journey as the four tracks bleed into one another, one body, one blood, one beating heart. The concept of four songs that are really one suite of music requires a sure hand, and Nick's never shakes: the way the songs blend together while retaining their distinctiveness — from the poppy exaltation of "The Escape" to the cold intensity, almost like an acoustic Kraftwerk, of "The Affair" — shows a songwriter and musician who has fully grown into his powers.
Those who have followed Nick's career may see this as a culmination of years and years of honing and fine-tuning his bountiful gifts, and wonder with delight what might come next. For those who haven't listened to Nick before, Childhood Pastimes is the perfect entry point, a distillation of what's come before and the promise of a new beginning.