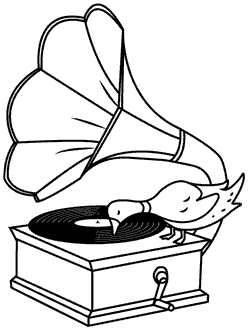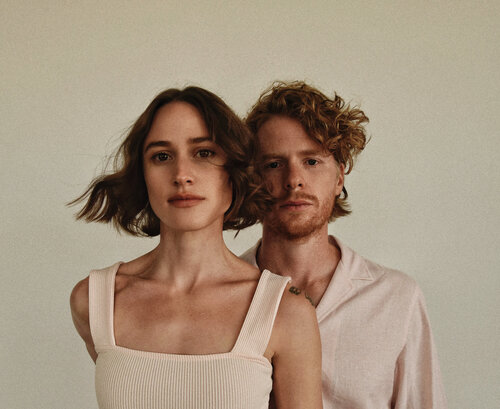 In a society buoyed by lies, it takes strength to confront the truth. Unlovely, the third full length album from The Ballroom Thieves, isn't about the complete absence of beauty. Instead, the eleven tracks on the band's latest LP are a sonic encapsulation of emotional and political dissonance, the constant state of discomfort that's enveloped the world for the past few years.
"We write about the things that are important to us and right now, it's impossible to ignore the inadequate state of the world," says Earley. "We just wrote the songs that came out of us and they happened to be largely political." He continues, "In an ideal world, we would never write a political record—there'd be nothing extreme enough to warrant it."
Tackling subjects as weighty as greed, inequality, privilege, and narcissism, and as light as fulfillment and adoration, Unlovely offers a track for every occasion, whether you're furious, depressed, exhausted, or hopeful. Songs like "Homme Run" and the title track boil over with exasperation and disgust, rage and resentment running through every line in protest of today's global status quo. Others like "Love is Easy" and "Tenebrist" turn the focus inward onto doubts of purpose and identity.
As their first album entirely co-written by Peters and Earley, save for Peters' song "Pendulum," Unlovely is a tangible reflection of their evolution from band members to life partners. "Figuring out how to write as a writing team has been something of an adventure," says Earley. "We used to create songs more separately but found that we complement each other well in almost every sense of the word, including songwriting. Most of the songs I brought to the table were inspired by our dreadful news cycle but tend to involve some sort of hopeful or romantic spin, whereas most of Callie's songs are about smashing the patriarchy and destroying evil forever."
Songs like "Begin Again" and the Gilberto & Getz-influenced "Don't Wanna Dance" serve as a window into Peters' perspective, someone who is, as she says, "smiling through" regardless of how difficult and frustrating that facade is to maintain. "I began writing a few years ago, and when I started, it felt like I opened up this whole verbal world in my head," says Peters. "For a while, I thought that by writing all the time, I was perpetuating my pain, but over time, I've found a way to use words to help ease my mind."
"I wrote a lot of the lines while sitting in the van and having a difficult time as we drove past nondescript highways," she says, adding that while some of her notes were unintelligible, others were crafted with more poetic intentions. "I hope that by getting some of my thoughts down, I could show someone lonely that there might be one other human in the world who feels like they do."
Incorporating musical styles that range from Motown to classic rock and metal, Unlovely maintains the recognizable, nostalgia-tinged sound of The Ballroom Thieves' previous outputs while pushing a heightened brashness. Since the release of their first EP and debut full-length, A Wolf in the Doorway, The Ballroom Thieves have consistently and skillfully crossed genres, joining artists like Caamp, Langhorne Slim and Shakey Graves to bridge the gap between folk, rock and soul. With Unlovely, thanks in part to frequent collaborator Ariel Bernstein, the trio took it a step further and grew their instrumental arsenal, amplifying their signature energy and eccentricity. "Ariel has been a great friend of ours for years now," says Earley."He's a talented musician, engineer, and unlicensed band therapist, so when we decided to expand our touring party, he was the unanimous first round draft pick."
Engineered and produced by Jerry Streeter (Brandi Carlile, The Lumineers, Vance Joy), Unlovely was recorded in and around the northeast, predominantly at HearStudios in Camden, Maine.
It's their unique brand of powerful and harmonious music, while never shying away from topics and ideas they are passionate about that has charmed fans around the country. Their catalogue has amassed over 85 million streams and they've gained a loyal live following, selling out shows and earning festival spots at Boston Calling, Newport Folk, Moon River, Mountain Jam, and Calgary Folk. Ultimately, Unlovely sets the stage for The Thieves to continue to impact listeners everywhere.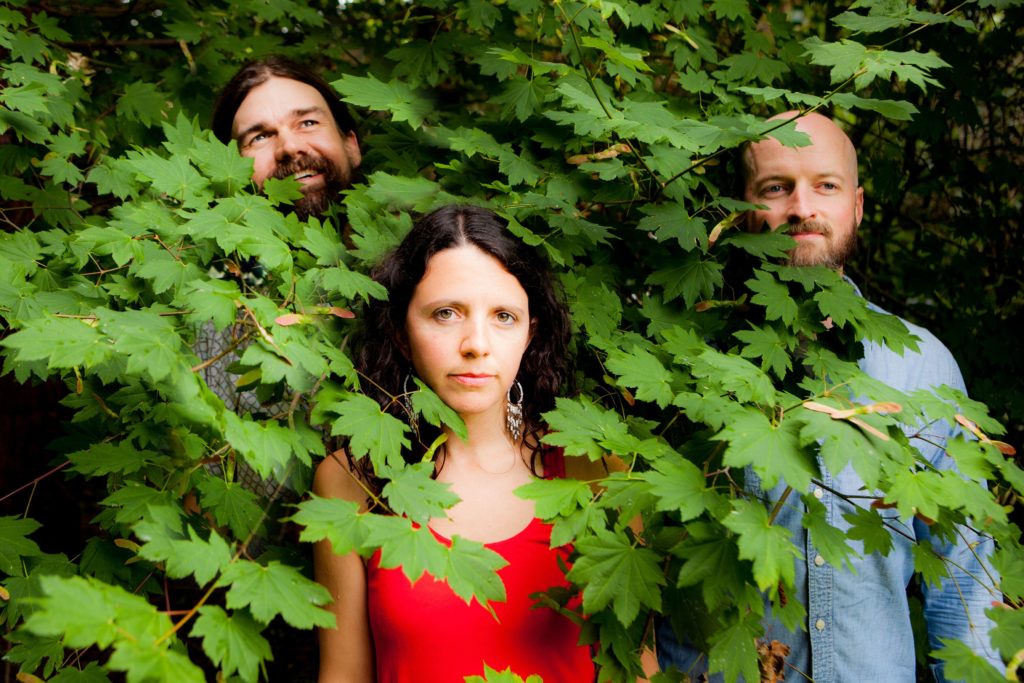 Sway Wild
Sway Wild was born on a small island in the Salish Sea.
Following a two-month sailing voyage through the remote anchorages of British Columbia, acclaimed indie-folk duo Dave McGraw & Mandy Fer, joined by longtime friend Thom Lord, returned to their San Juan Island, Washington home still hungry to explore. The result was nothing short of an artistic epiphany; an evolution of sound that called out loudly for a new name. Sway Wild will release its self-titled debut album worldwide on September 13th, 2019.
Sway Wild's songs navigate the corners of rock, folk, pop, jazz, prog, and funk. At its nucleus, it is music saturated in gratitude for well-lived lives and sympathetic to our shared humanity. McGraw says, "We want to make music that allows people to feel what they need to feel." Fer and McGraw's gorgeous harmonies paired with moving lyrics serve to both process and share their jubilation, grief, and frustration with a complex and deeply imperfect society.
Perhaps most remarkable is Fer's astonishing electric guitar work. Using her beloved Fender Stratocaster for both lead guitar pyrotechnics and chordal rhythms, often at the same time, Fer challenges the listener to comprehend how she manages to extract so much feeling from six strings and an amplifier. With this album, laden with Fer's potent electric guitar solos, she has decisively placed herself within the vanguard of female guitarists claiming their rightful place in an artistic pantheon that has historically been dominated by men. McGraw and Lord, who met as wildlife biologists studying endangered California condors in the Grand Canyon, provide unwavering support for Fer's formidable musicianship.
Sway Wild was recorded in Portland, Oregon at The Hallowed Halls, a historic Carnegie Library, by engineer Justin Phelps (Cake, Galactic, Bob Weir), whose expertise at the helm is tangible in the warmth and presence of the finished product. An impressive cadre of the band's friends and heroes brings the songs to their full, frenzied potential. Birds of Chicago and Sean Hayes provide guest vocals, members of MarchFourth add the irresistible energy of a full horn section, and cellists Skip VonKuske(Portland Cello Project) and Anna Fritz, along with Anna Tivel on violin, contribute the brooding dynamism of bowed strings.
For Fer and McGraw, the sailing expedition served as a kind of sabbatical from seven years of heavy international touring, sharing stages with the likes of Iron & Wine, Gregory Alan Isakov, and Mandolin Orange. The days on the boat were filled reading books in quiet green coves, watching humpback whales and black bears for hours on end, and talking over simple dinners of freshly baked bread and fish caught from a creaky plastic rowboat. Inspired by their journey, the three former band mates returned to their pastoral island and took to playing music in Fer and McGraw's living room, with no aspirations other than to enjoy the process of creation.
In the ensuing months, Fer and McGraw departed from their well-established acoustic approach in almost shocking fashion, each returning to the instruments on which they began their respective musical trajectories as teenagers. With Fer refocused on electric guitar, McGraw behind a drum kit for the first time in over a decade, and Lord on electric bass, the trio allowed themselves to rediscover everything they loved about making music. This soon gave birth to a creative torrent of new songs, and the trio emerged as a fully formed band, organically and unexpectedly, with a sound transformed. With a fresh sense of purpose, the new material was honed on tours across the U.S. and in Europe, performing alongside band favorites Lake Street Dive, Charlie Hunter Trio and others.
The name Sway Wild evokes a specific feeling. From the beginning, Fer, McGraw, and Lord intended this band, and this album, to reflect what the endeavor felt like to them: a pathway to the uninhibited unfiltered core that we all possess. The words themselves are an invitation, if not a command, to seek out this untainted part of ourselves. In many ways, Sway Wild's music is the product of truly wild places, and, like ribbons of light piercing a dark green canopy overhead; it can help us find the wildness that is unquestionably still within us.