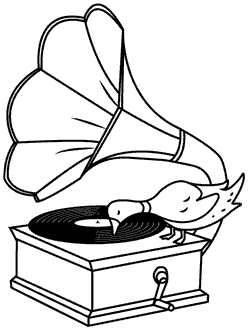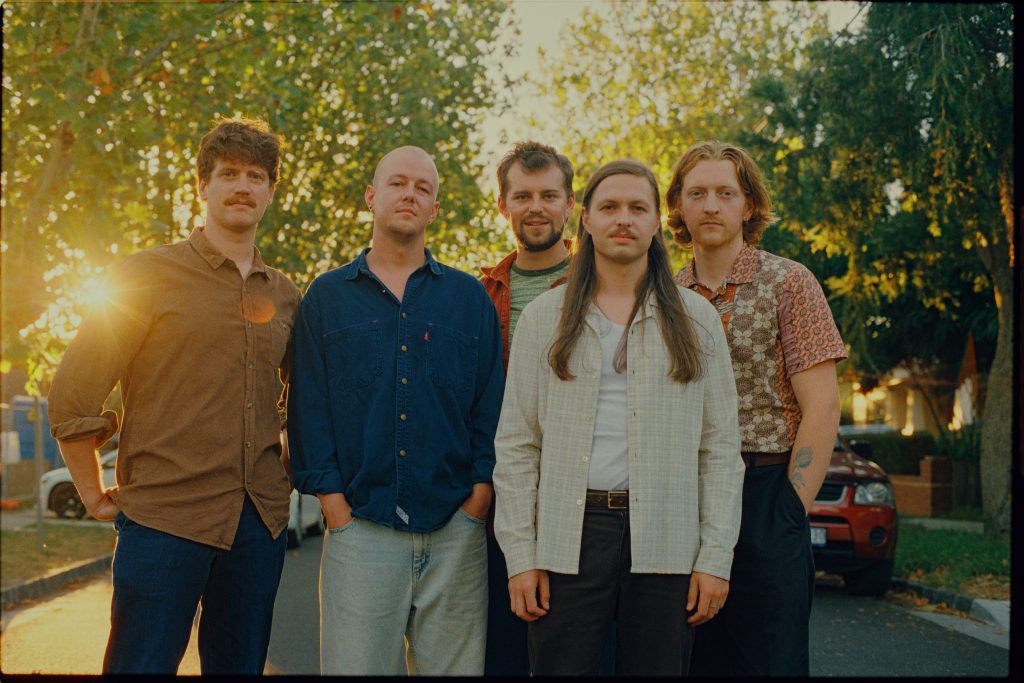 Surprise Chef's music is based on evoking mood; their vivid arrangements utilize time and space to build soundscapes that invite the listener into their world. The quintet's distinct sound pulls from 70s film scores, the funkier side of jazz, and the samples that form the foundation of hip hop. They push the boundaries of instrumental soul and funk with their own approach honed by countless hours in the studio, studying the masters, and perhaps most importantly, the 'tyranny of distance' that dictates a unique perspective to their music.
Hailing from just outside of Melbourne, Australia, their first two albums, All News Is Good News and Daylight Savings amassed a die-hard fanbase and brought their sound from their home studio to every corner of the globe. The band is now signed to Big Crown Records, joining a lineage of contemporary and classic sounds that have influenced Surprise Chef's music since their formation in 2017.
Surprise Chef is Lachlan Stuckey on guitar, Jethro Curtin on keys, Carl Lindeberg on bass, Andrew Congues on drums, and Hudson Whitlock—the latest member who does it all from percussion to composing to producing. Their self proclaimed "moody shades of instrumental jazz-funk" have a bit of everything: punchy drums, infectious keys, rhythm guitar you might hear on a Studio One record, and flute lines that could be from a Blue Note session. But when you step back and take in the entirety of their sound and approach, you'll hear and see a group greater than the sum of its parts.
In many ways Surprise Chef embodies the idiom "the benefits of limits." They were limited in that there weren't many people making or talking about instrumental jazz/soul/funk in Southeast Australia, let alone putting out records. This left them to develop their sound and approach in a kind of creative isolation where a small circle of friends and like-minded musicians fed off each other. "Being in Australia, being so far away, we only get glimpses and glances of this music's origins," Stuckey says. "But hearing a label like Big Crown was one of the first times we realized you could make fresh, new soul music that wasn't super retro or just nostalgic."
This approach is on full display throughout their new album Education & Recreation. Tracks like "Velodrome" pair chunky drums with an earworm synth line that has all the making of something you would find on an Ultimate Breaks & Beats compilation while numbers like "Iconoclasts" show their knack for tasteful use of space. From the crushing intro of "Suburban Breeze" to the floaty mellow bop of "Spring's Theme" Surprise Chef has weaved together an album that takes you through peaks and valleys of emotion and provides a vivid soundtrack that will pull you deeper into your imagination. There is a beauty in the vast space for interpretation of instrumental music and they are adding a modern classic to the canon with this new album. Turn on the record and enjoy the ride, wherever it may take you.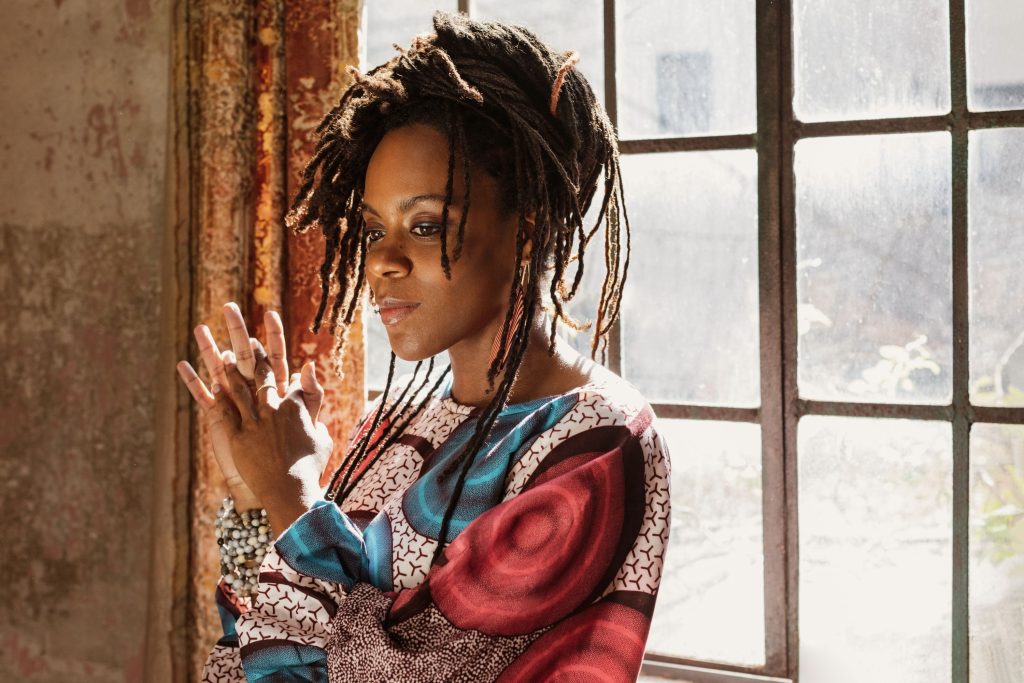 Akua Naru
Hailing from New Haven, Connecticut (USA), Akua Naru's journey to global poet began in an early upbringing in the Pentecostal church. The oldest of three, Naru began attending church with her grandmother as an infant. Steeped in gospel music, it was there that a young Naru was introduced to a world of black female leaders, from pastor to choir director, who were steeped in African American musical and oratorical traditions. Encouragement from her family to recite scriptures before the church congregation during holidays quickly, however, soon took an unexpected direction when an Uncle, just 3 years her senior, began sneaking hip hop records into the house in defiance of the family ban on secular music. Already enamored with literature and poetry Naru found in hip hop a power to describe her experiences with unmatched eloquence, so much so that she and her Uncle immediately began performing as a duo at backyard parties around the neighborhood. Her Uncle, an aspiring producer, would supply the beats for a then 9 year old Akua Naru on the microphone. Honing her writing in her teenage years combined with an expanding political education, Naru began participating in youth programs that raised awareness around pressing community issues. There, she engaged in passionate discussions with other young moderated by seasoned activists who had taken part in the civil rights and black power movements, sparking her enduring interest in revolutionary thought. In her late teens she began studying the works of cultural theorists and political activists like Frantz Fanon, Angela Davis, Malcolm X and Assata Shakur. At this time Naru also joined a Repertory company where she studied theater, singing, and songwriting. There, for the first time, she was provided access to a full production studio and was able to record and write songs and theater pieces for herself and other aspiring singers and actors. She also began performing before audiences far removed from her neighborhood. The experience introduced her to the magic of performance, further fueling her passion for art and politics. "The Journey Aflame" released by indie label Jakarta Records, introduced Akua Naru to the world as a well-traveled, pensive social critic, a master of lyricism, an avid historian and a champion of Black women's voices and experiences. "The Journey Aflame" highlighted The Drumkidz's sample based 90s hip hop productions with a few moments of live instrumentation, and featured Universal Germany singer Mic Donet, Ghanaian-American emcee Blitz The Ambassador, and Brown University Professor & Scholar Dr. Tricia Rose. "The Journey Aflame" quickly garnered her a strong online following. Shortly after its release it reached #1 on the US College Radio Charts, with songs such as "The Block" being used in the opening credits for the Stacey Muhammad acclaimed web series "For Colored Boys", and "The World Is Listening" featured in the Pascal Tessaud directed French film "Brooklyn". Naru's powerful poetic lyricism and her talent for storytelling and ability to integrate historical narratives into her music with unmatched eloquence have drawn the attention of scholars and activists around the globe. Naru admits to writing "to fulfill the void she needs filled since access to female voice has been so limited in hip hop". Due to a legacy of slavery and silence in which being black and women has meant exploitation, marginalization and damaging stereotyping lasting right up to today, Naru defiantly declares her intention to "provide a body of knowledge" and "honor her mother's mothers voices" by centralizing black women's experiences in her work. An approach she credits to the example of Pulitzer and Nobel prize winning author Toni Morrison. This stance has been evidenced throughout her work, most notably in songs such as the moving "The Journey Aflame" in which Naru manages to narrate centuries of black female experience from precolonial Africa to the present day in the United States, "Runaway", where she narrates a daughters celebration of her single parent mother, or "Toni Morrison", in which she lauds the great author to whom she credits her development as a writer and daughter of the black literary tradition. As a result, Naru has been invited to speak and perform in the USA at Oberlin college, Niagara University, Buffalo State College, Texas A&M University, Princeton University, Fordham University , in Sudan at Ahadi Women's University, and in Germany at Folkwang University, University Of Cologne and Wuppertal University. She was also an "Artist in Residence" at Fordham University. What has resulted is a vast touring schedule that spans across continents and an impressive list of sold out concerts from Sao Paulo, Brazil to London, England. Along with a number of workshop & lecture appearances from across the globe, Akua Naru has proven exactly what her JR & PH7 produced song suggests: "The World Is Listening". Akua Naru was featured alongside veterans Ahmir Questlove Thompson, Angelique Kidjo and Tune-yards on the Red Hot remake of Fela Kuti's classic "Lady". She appeared on the Wax Tailor produced track 'My Window' along with Detroit emcee Elzhi (Slum Village). Naru has also featured alongside rapper Rah Digga on the GUTS produced "As The World Turns". She has toured with classic hip hop act Lords Of The Underground, and performed with Ursula Rucker, Brazilian Emcee Emicida, Fela Kuti drummer and Afrobeat pioneer Tony Allen, Cody ChesnuTT, motown france recording artist Ben L'Oncle Soul, among others. Moreover, Naru participated as the guest of honor in Harare, Zimbabwe for the 14 days of activism campaign against gender based violence. In 2013, Akua Naru was featured in the ARTE documentary "Black Hair: Eine Haarige Zeitreise". She has lectured with Bakari Kitwana, Dr Tricia Rose, and Public Enemy Pioneer Chuck D. Akua Naru's latest release "The Miner's Canary" has been met with overwhelmingly positive reviews. The album, recorded live over a two year period, boasts an amazing cast of talented and accomplished features which assist in freeing its musical landscape from the single genre of hip hop to settle between Soul, Blues and Jazz. The music, produced almost entirely by Akua Naru, provides an emotional frame for Naru's consistently political, multi-layered, haunting and insightful lyricism. Musically, her sound has developed from the sample based Boom-Bap sounds that were signature on "The Journey Aflame". They have evolved away from samples, to encompass a fully live ensemble relying heavily on Jazz and Soul, although what remains unchanged is her uncompromising politics. Her new album "The Blackest Joy" (SPV Records) was released in Spring 2018.