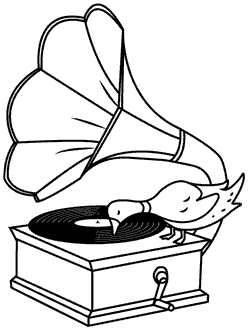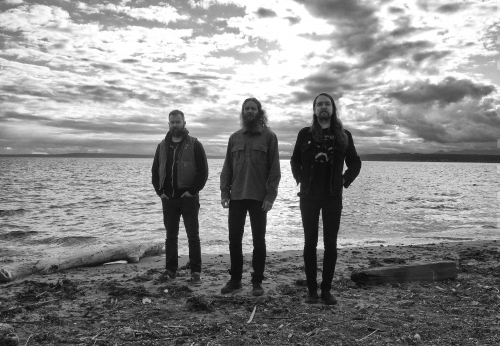 The seed of SUMAC was planted somewhere around the end of 2010 or the beginning of 2011, sown upon the smoldering ashes of guitarist/vocalist Aaron Turner's former band ISIS. Turner had seen his prior project reach full fruition over the span of thirteen years, and it had reached the end of its lifecycle. ISIS had come to define an entire genre of architecturally meticulous and sonically nuanced metal, but at some point all the corners had been mapped, all the fortifications constructed. There was nothing left to build. Turner continued his musical path contributing to the deconstructed panoramic soundscapes of Mamiffer, the misanthropic crowd-baiting sludge of Old Man Gloom, the exploratory electrical whirr of House Of Low Culture, and a slew of studio projects running the gamut from slow-crawling minimalist pop (Jodis), to fiery d-beat punk (Split Cranium). In the midst of all these endeavors however, Turner tended to another venture, one that germinated slowly, its DNA already charted but its flesh still to develop.
SUMAC finally began to bloom in 2012 when Turner caught a set by Vancouver's raging crust band Baptists. Drummer Nick Yacyshyn stormed through the songs, supplementing the band's blitzkrieg energy with dexterous idiosyncratic fills and modulating drum patterns. Turner realized the rhythmic underpinning had been found, and shortly thereafter made contact with Yacyshyn. With this duo now comprising the core of SUMAC, the band developed quickly. Their debut album sprouted from a set of carefully composed guitar demos, a string of intensive days holed up in the forests of Vashon Island for writing and rehearsals, and a quick recording session booked while the songs were still growing. Turner recruited Brian Cook (Russian Circles, These Arms Are Snakes, Botch) to fill in on bass duties, hammering out the low-end lurch and cementing the foundation to the songs. The Deal was born.
With SUMAC, noting the members' prior accomplishments isn't an indirect excuse for The Deal's existence; it's a road map through the briar of their jagged labyrinthine compositions. Across the span of the album's six songs, SUMAC takes multiple turns through unexpected territories: textural hums,  math-metal, harsh noise, Caspar Brötzmann-inspired free-jazz. But all roads lead to a destination that epitomizes the members' passionate dedication to heavy multi-deminsional music—bludgeoning riffs, tension-building structures, disorienting seismic shifts in tone, timbre, and tempo. If there was a simple way to summarize The Deal, it's that it's an incredibly smart and emotionally sophisticated record, which may initially appear as a single minded brutish assault. SUMAC is not suited for cursory listening.
Blood Spore
Patrick Shiroishi