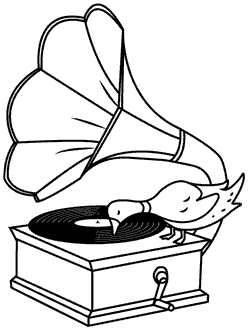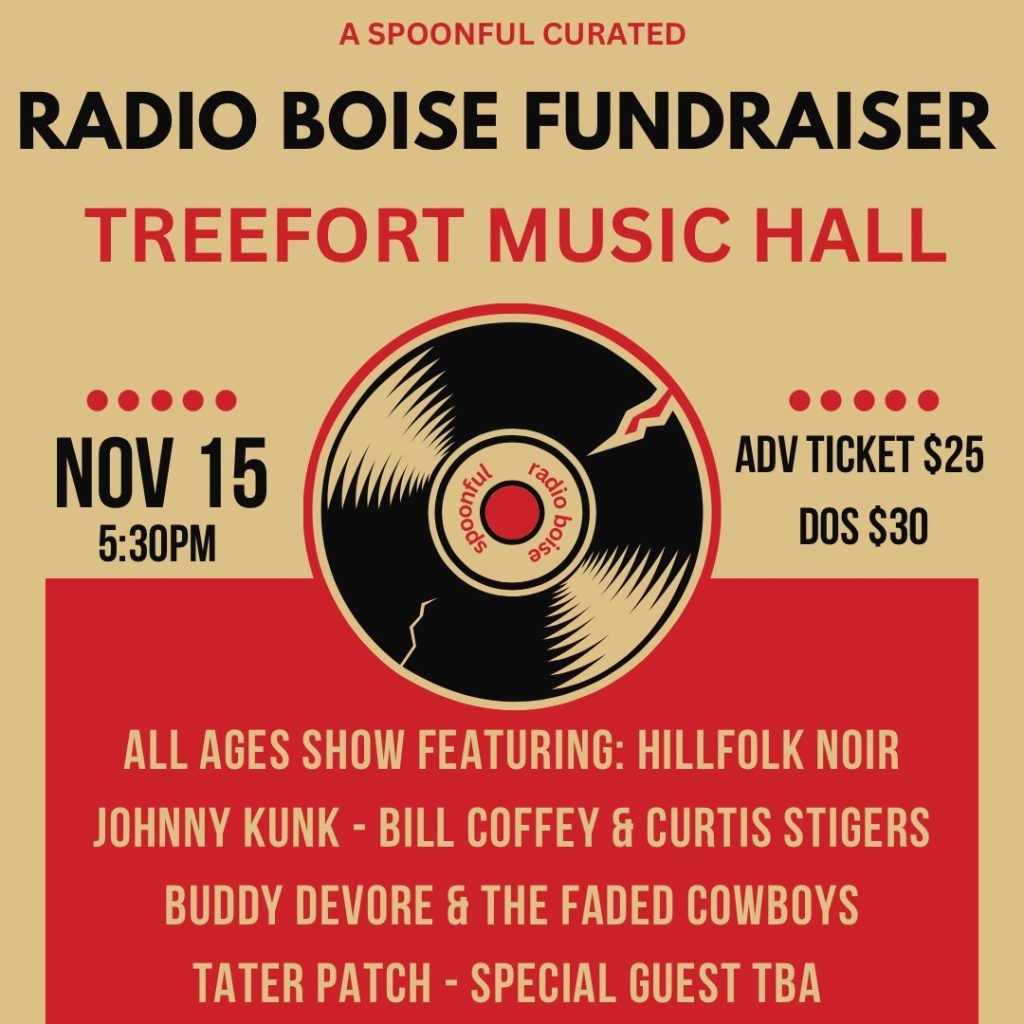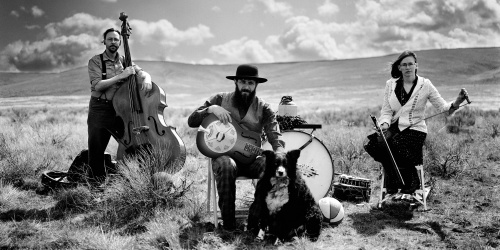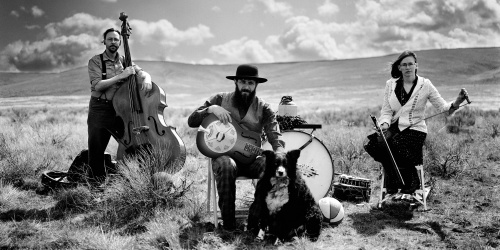 Hillfolk Noir
Built on more than 15 years of tradition, today's Hillfolk takes their acoustic guitar, double bass, and "anything you can find at a hardware store" sound and integrates driving drums and an electrified sound, kicking down limitations to create a vibe that goes beyond their Americana "junkerdash" roots. Want to call it bluegrass's trouble-making cousin? Fine by us. A bit of string-band blues? Sure 'nuff. A concoction of electrified rockin' soulful folksy witchcraft mayhem? Now you're talking, mama. The indelible through-line is rooted in the band's song craftsmanship. From mountains of frontman Travis Ward's ragged, spiral-bound notebooks comes the hard and tender. They can blow the roof off the place or draw you around the fire with their earnest musical narratives of the back alleys, the open range, and the front porch. They paint with sound the earnest stories about the lives of lovers, law-breakers, and the lion-hearted. Heroes and outcasts alike. Hailing from Boise, Idaho, the always young-at-heart Hillfolk Noir has been carving their own musical path for 15 years. Grab a cup of juice and ease on down to enjoy these newfound Hillfolk vibes. "If John Steinbeck owned a speakeasy," said John Doe (X, the Knitters), "Hillfolk Noir would be the house band."
Bill Coffey & Curtis Stigers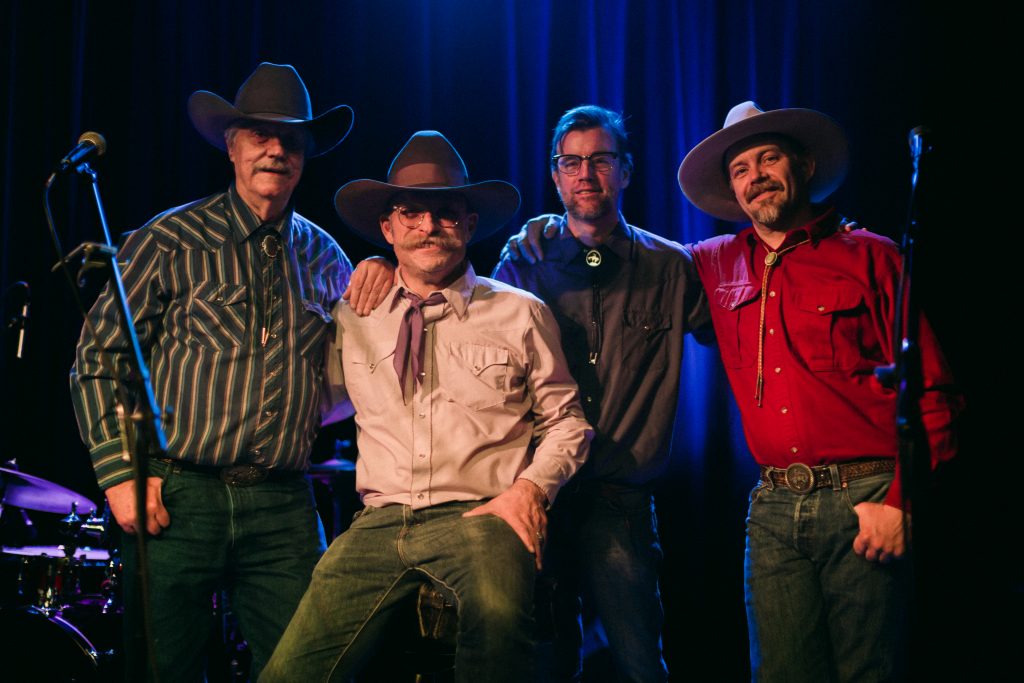 Buddy Devore & the Faded Cowboys
Born in Othello, Washington and raised in Southwest Idaho, Buddy DeVore grew up surrounded by ranchers, cowboys and Country Music. He started playing mandolin and singing at the age of 8, and got his first guitar at 14. He started learning songs by singing along with records and the radio, and has developed a huge repertoire of somewhere between 3 and 4 hundred songs. He now makes his home in New Plymouth, Idaho, where he and his wife Samantha are raising their three sons, Porter, Samuel and Roland.
After spending 15 years as a professional cowboy throughout the western states, Buddy began to focus more seriously on his music and began playing professionally. In 2017, he brought together several other talented musicians from Southwest Idaho to form Buddy DeVore and the Faded Cowboys. With their energetic brand of Western Honky Tonk music, the band plays extensively at venues and festivals throughout the Mountain Northwest. The Faded Cowboys consist of Buddy DeVore – lead vocal and guitar, Bernie Reilly – upright bass, guitar and vocals, Louis McFarland – drums, and Rob Matson – guitar and vocals, and John Simpson – steel guitar. Their shows feature the best of classic traditional Country Music, as well as original material written by Buddy. The band released their first album, "Beautiful Day" in November, 2019, and it is currently in production their 2nd album.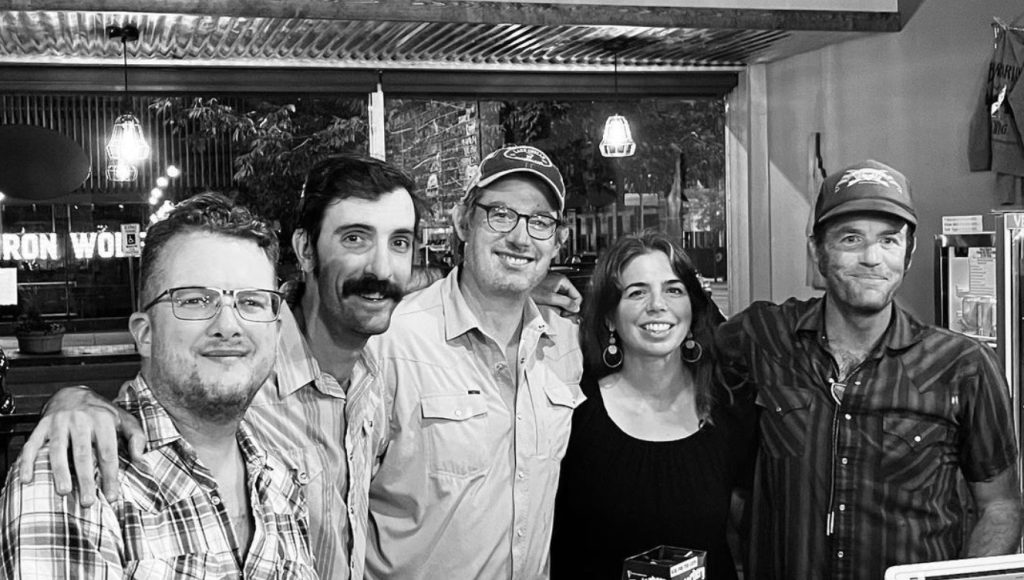 Tater Patch
Comprised of seasoned local pickers, Tater Patch delivers a unique sound combining the melodic drive of old-time music with the harmony vocal traditions of bluegrass. Featuring Dave Manion (dobro/guitar), Beth Mason (upright bass), Tate Mason (banjo), and a double fiddle attack from Justin Moore and Adam Straubinger, the band brings a raucous and frenetic energy to every performance.