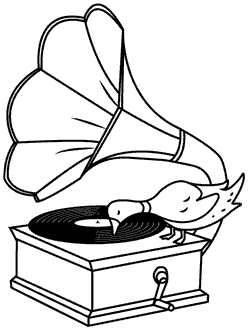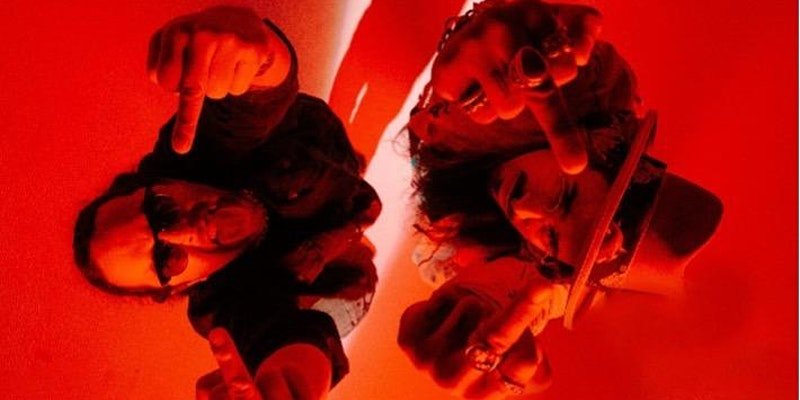 Snotty Nose Rez Kids is a Canadian Hip-Hop duo of Haisla (Indigenous) descent from Kitimat, BC, composed of rappers Yung Trybez and Young D. Formed in 2016, SNRK released their first self-titled album in January 2017, and followed up that same year with their second full-length, The Average Savage in September 2017. The latter went on to secure them Best Hip Hop Artist at the Western Canadian Music Awards (WCMA's), cemented them on 2018's Top 10 list of the coveted Polaris Music Prize, and landed them a 2019 Juno Nomination for best Indigenous Music Album. The group toured heavily in Canada with appearances in New York City, Seattle and Darwin, Australia. They quickly gained notoriety for their energetic, inspiring and thought provoking performances.
SNRK led 2019 with the debut of their third album, TRAPLINE, which received stellar reviews from Exclaim!, Beatroute, Bandcamp, Hip Hop Canada, Now Magazine, Georgia Straight, and CBC Music, and picked up press support from Complex, The Hype Magazine, Okayplayer, Noisey, and the FADER. The duo embarked on a 60+ show tour of Canada, US, Mexico, UK and Australia receiving a groundswell of support for the album and for the tour show, scoring 9/9 on multiple Exclaim! show reviews. That same year, SNRK won Breakout Artist at the Western Canadian Music Awards and the album was shortlisted for the Polaris Music Prize, marking SNRK as one of only three artists to ever be shortlisted in back-to-back years. They rounded out the Year with TRAPLINE listed on numbers Best Album of the Year lists. TRAPLINE was named one of the 50 Best Albums of the 2010's, Top 10 Hip Hop Album of the Year, and Top 50 Songs of the 2010's for Boujee Natives by Exclaim!.
SNRK began 2020 with the announcement of a new EP, Born Deadly, and their first US tour. Having to cancel the US tour, the band decided to follow throw with your EP roll-out and were able to shift gears during COVID and landed a number of sync opportunities in shows like Trickster, Monkey Beach and Resident Alien. They performed key virtual shows for Santa Fe's Indian Market and hosted their own, sponsored by the National Arts Centre. Ending 2020 with two single releases and music videos, 'Where They At,' and 'Screaming Indian.' The group picked up Best Hip Hop Artist and Best Indigenous artist at the WCMA's. The band stayed relatively quite at the start of 2021, but five months in, they have featured their music in Syfy show, Resident Alien, joined ad campaign for Section 35, and are about to announce their first single, 'Something Else.' Soon to be announced are their awards for Best Album and Songwriters of the Year at the Indigenous Hip Hop Awards and Best Indigenous Artist at the Canadian Indie Awards.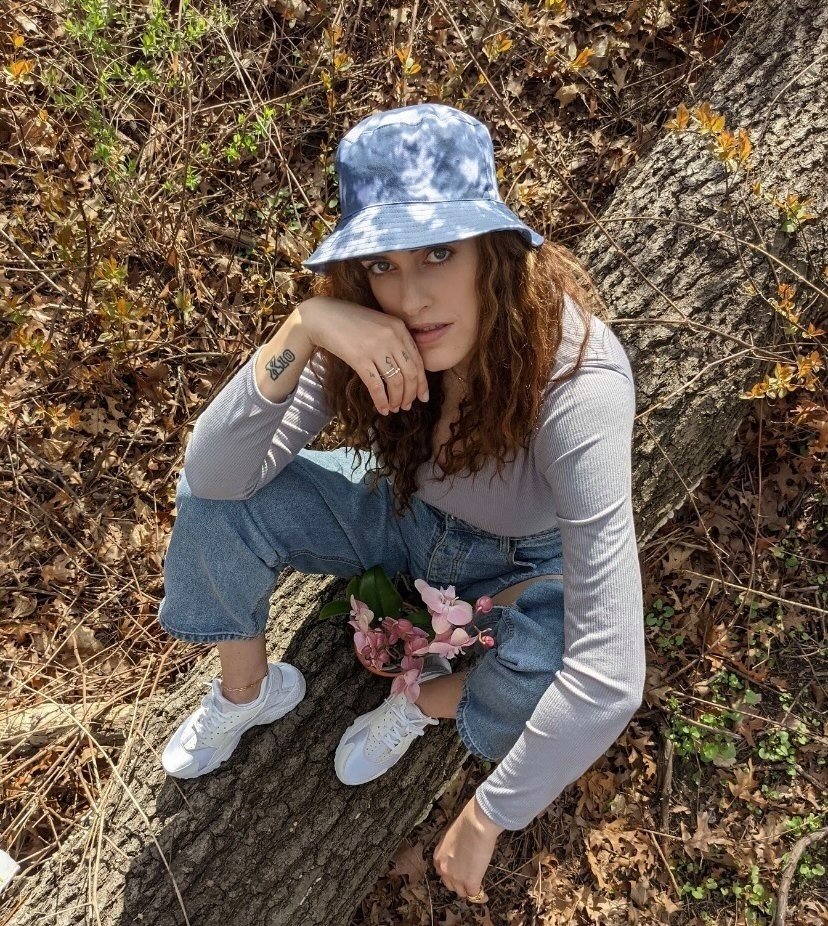 Lex Leosis
An artist well known for her dynamic flows, aggressive stage presence and elaborate story-telling, Lex Leosis is loud, opinionated, constantly fighting for what she believes in and hungry to make something of her family name. She's got an attack in her flow, juxtaposed with a finesse in her lyricism and a hunger in her vocal tone. Her family gave her traditions, Toronto shaped her, and California helped form her sound. Growing up in the West End of Toronto with a single mother who worked around the clock taught her discipline, hard work and survival. It gave Lex the energy to perfect her craft, grow her career and exchange stories with artists from all over the world.
From humble beginnings, Lex first found a home in hip-hop at rap competitions and cyphers. She met a number of creatives through online rap communities and has dropped everything multiple times to join her peers in cities all over the U.S. to collaborate, make music and perform. Spending most of her time in the Bay Area of California, Lex has allowed her traveling influences to expand her music sound and capability.
Lex has spent much of the past two years devoting herself to the growth of her hip-hop group, The Sorority. The group made waves with a 2016 International Women's Day Cypher, and since then have released a debut album to critical acclaim, and toured Canada multiple times, sharing festival stages with many great artists. Despite balancing the group, Lex has been hard at work developing her own music infusing her multiple inspirations, Greek identity, and personal history with her own flavor, and is excited for what 2020 has in store.
Outside of music and performance, Lex regularly works to equip the youth of today with creative tools to develop their own artistry. Lex is a mentor in the Hamilton and Toronto hip-hop communities working as a lead facilitator for youth programs that teach kids to write, rhyme and rap. A unique part of the hip-hop landscape, Lex Leosis is an emcee you won't forget.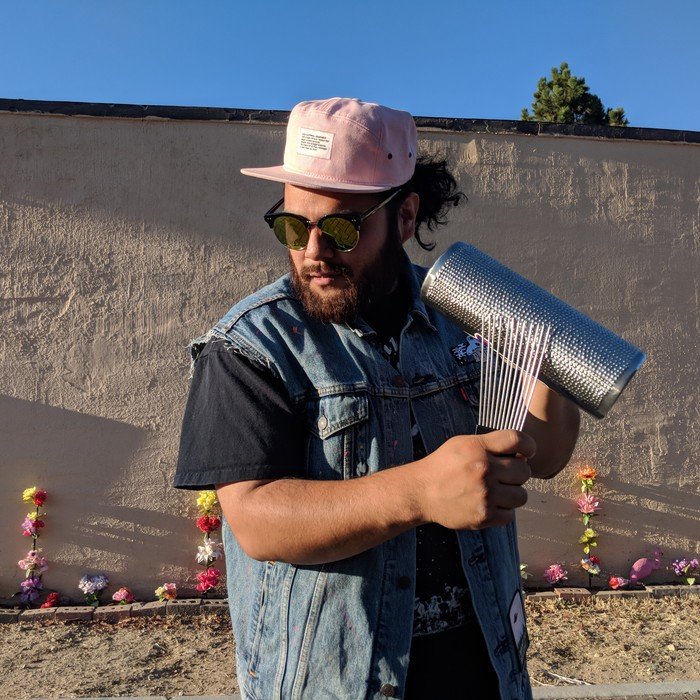 Lobo Lara
Latino producer/ artist Lobo Lara invites you to a world filled with tropical synth leads, world vibes and world rhythms. His current album "Immigrants" featuring the single "PALETAS." landed him a deal with Americano Label based out of Texas and a remix / collaboration with Principe Q, nephew of Legendary Selena Quintanilla.
Raised and rooted in Boise, Idaho, the 28-year-old producer/artist spends his time sampling and writing electronic rhythms. His unique style is a collection of sounds that have impacted him throughout his life. Using sounds from Cumbia, Reggae, Afro Beat and applying it to Hip-hop, Trap and Electronic beats.