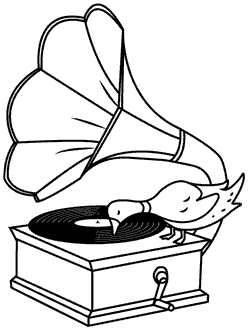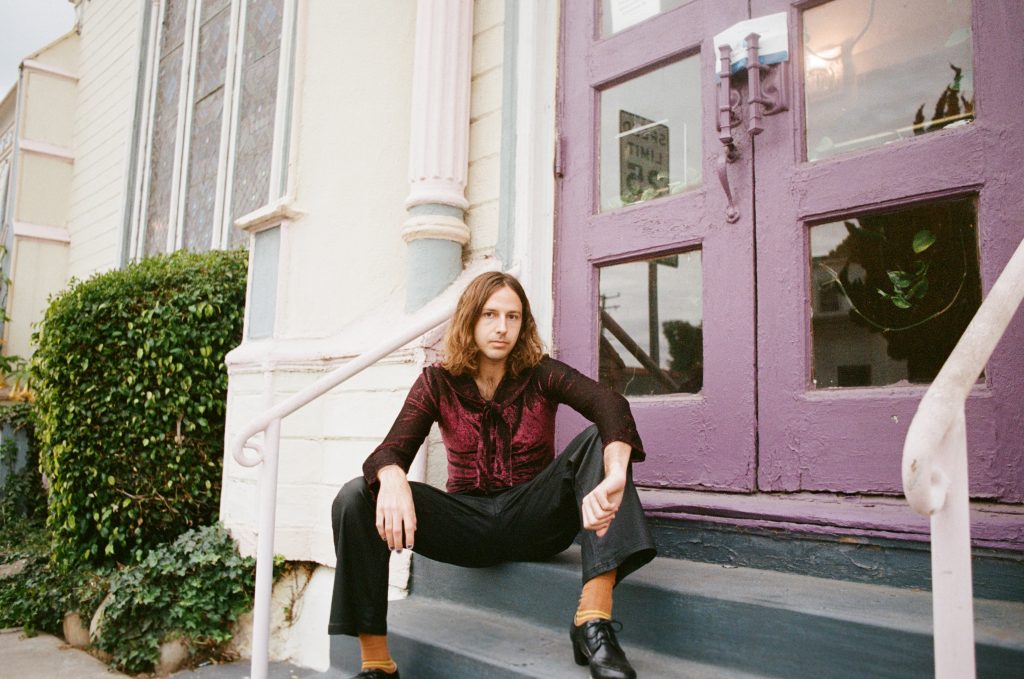 Sam Blasucci — Off My Stars
Sam Blasucci is best known as one half of Mapache, a Southern California roots-rock duo just as instantly recognizable for their elegant, intertwined guitar parts as they are for their devoted, Nudie-Suit wearing fanbase. But when Blasucci was writing the songs that would become his debut solo record, Off My Stars, he found himself less focused on the guitar and more gravitated toward a different instrument: piano.
The mother of Clay Finch, his Mapache bandmate, was getting rid of one, and so Blasucci took the piano, carefully transporting it to his home in Ojai, California, with the help of a few strong friends, including Farmer Dave Scher of Beachwood Sparks (and a Mapache collaborator). "Farmer Dave wasn't even wearing shoes," Blasucci remembers, laughing. Once the piano was safely in there, he became deeply attached, playing on it multiple hours a day: "It's changed the way I think about music, having all the keys laid out in front of me," he explains. "Having that sort of changed everything."
Also inspired by his recent time riding out the pandemic in New Orleans, where the clubs may have closed but the music never stopped, Blasucci used that piano to start writing one of the most inspired batches of songs of his career thus far. New gems like "Turn Yourself Around" and "Sha La La" were developing with a Southern swing and classic songbook sparkle, and when assessing the growing stack of music he was working on, Blasucci realized that there was something about these tunes that wasn't quite suited for a Mapache record.
Infused with an honest, personal perspective about settling into adult life—about developing as a person and a partner and a family member—these songs were straight from the heart, a clear window, recently Windexed, into the life of one of the most talented members of the L.A.-area underground rock scene. Using just as much inspiration from the music of Ronnie Wood and Sade as the films of Ingmar Bergman and the writing of Brian Doyle, Blasucci started to see a vision of songs that are all "fully autobiographical."
Blasucci reached out to songwriter and producer Johnny Payne, and the two decamped to Dan Horne's Lone Palm Studio, the home/studio where Mapache has in the past both recorded and abided in. Blasucci's direction to Payne—acting as producer and as multi-instrumentalist, performing on everything from shaker to "guitar pancake"—was simple: no pretense, no affect, no Mr. Cool. This approach is most evident through covers on the record—like a stripped-down, achingly beautiful version of Dido's ubiquitous "Thank You," or a New Orleans-porch-worthy version of the Cranberries' classic "Linger." "There was nothing ironic or gimmicky about wanting to do those," notes Blasucci. "I just really, really love those songs."
Also covered on Off My Stars is a raw take on Jimmy Fontana's timeless ballad "Il Mondo," sung in its original Italian by Blasucci, who belts it in a performance that ends with him giving it all he has, his voice cracking as he reaches the song's epic finale. "Il Mondo" is a song that Blasucci particularly wanted to do as a means to get more in touch with his Italian roots—and this wouldn't be the only way he'd tap into family on the album.
On "Proud of You Dad," Blasucci dug into his archives for a song that's he had for some time, originally having written and recorded it just for his father, David Blasucci, a musician who was at one time a touring member in the band Toto, and who has performed and acted in Christopher Guest movies like A Mighty Wind. "If I ever told you this while we were in the same room / I know you would cover your ears and run," Sam sings over a rustic, campfire acoustic progression. As Sam explains, David was a crucial influence on his taste: "A lot of the underlying styles that influenced the rest of the songs on the record definitely come from what he introduced me to," Sam says.
But Sam is his own man now, writing the new chapters of his own life with an aw-shucks tone that belies his prolific workload. Even through the pandemic—and even with the ongoing backlogs at pressing plants—Blasucci has still managed to put out beloved Mapache records in each of the last three years, and he and the band have no plans to slow down anytime soon. "I'm definitely the type of artist that is constantly creating," Sam says, matter of fact. "And I can't seem to really stop.".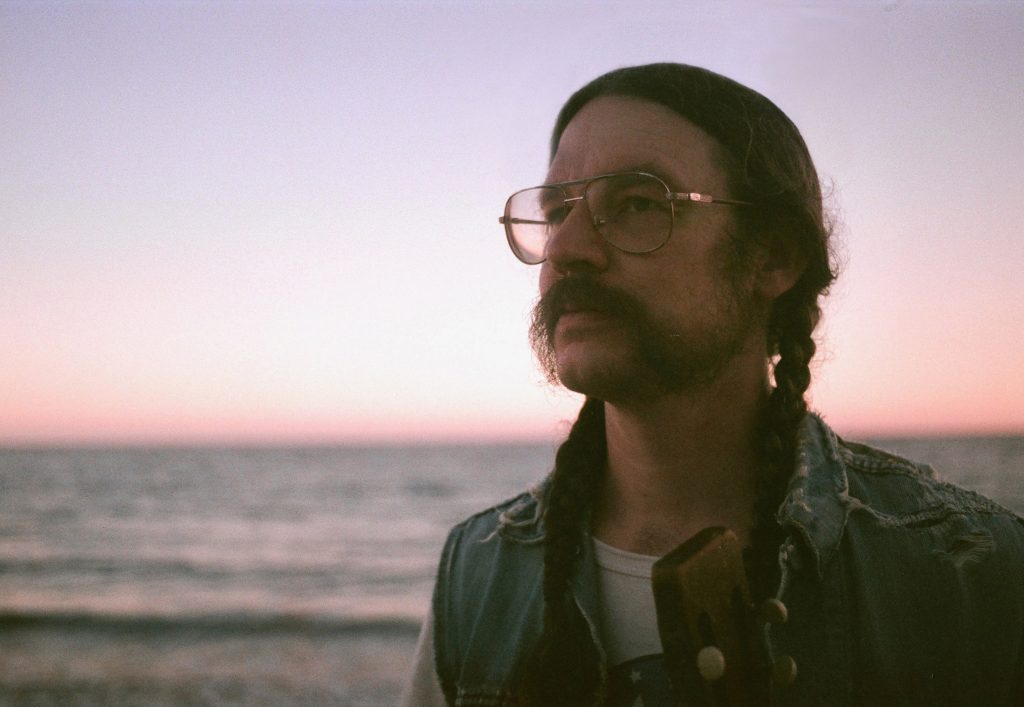 Dan Horne Band
Los Angeles-based producer, player and all-around cosmic American troubadour Dan Horne makes his solo recording debut with 'The Motorcycle Song EP,' a 4-track song cycle of original instrumentals and vintage boogie covers. Horne's first release under his own name synthesizes his talents into a single, playful statement of sound and magic, recorded and performed entirely by him during the Great Quarantine of 2020.
Back in the days prior to March 2020 when bands toured the world, Dan was perpetually on the road as bassist and bandleader of two groups. One is Circles Around the Sun, an improvisation-based, dance party-inspired instrumental quartet that earlier this year released an album of pure cosmic disco. The other is LA's finest Dead tribute band, Grateful Shred, known for their extended Drums/Space explorations and on-the-nose vocal harmonies. He also held down the low end on a number of tours with Jonathan Wilson.
When not on the road, Dan is in the studio working as a producer and engineer. His esteemed production resume includes celebrated records by indie visionary Cass McCombs, Mapache, The Chapin Sisters and Allah Las, captured at his very own Lone Palm Studios in Echo Park, Los Angeles, which is exactly where 'The Motorcycle Song EP' was recorded.
The short, but ever so sweet, collection opens with "Blackjack," a swinging instrumental jammer that recalls a rural version of Stereolab hanging with Todd Rundgren, perched atop a mountain, plucking a banjo and exploring the sky, set aloft on the wings of a tripped out Prophet 5 synth.
Track two is a chuggy cover of Canned Heat's "Poor Moon," a sweet, sad, eco-conscious lament about the pollution of, yes, the moon. Originally released in 1969, the song foreshadowed what Canned Heat songwriter Alan "Blind Owl" Wilson saw as the inevitable destruction of our nearest astronomical neighbor.
"Rhythm 55" follows, grooving along like a Dillard & Clark backing track buttressed by a steady drum machine, showcasing Dan's formidable pedal steel skills.
The set closes with the title song: a loopy cover of Arlo Guthrie's "The Motorcycle Song" from 1967: "I don't wanna pickle / I just wanna ride my motorcycle." It's the definition of laid back; a psychedelic ride-or-die partner for the quarantine age, escaping reality on two wheels, flowing vocal harmony and pedal steel angelics in its wake (all Dan, we might add).
So there it is. Dan Horne, our very own easy going, easy riding Captain America, free to record, produce, and perform, coming to a town (or studio) near you, as soon as we're ready for him.