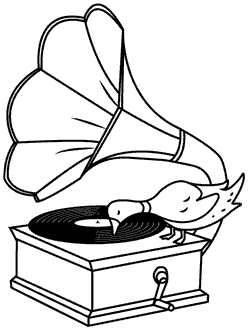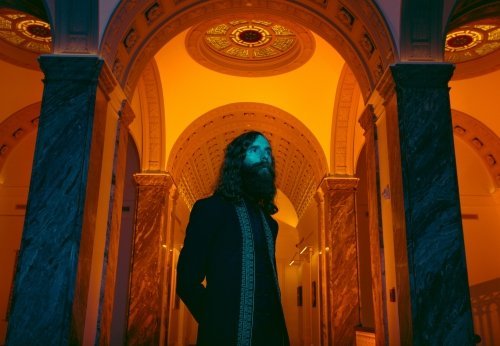 SAINTSENECA
Saintseneca's Zac Little has been thinking a lot about memory. Not necessarily his memories, though they creep in often, too. Rather, he mulls over the idea of memory itself: its resilience, its haziness, how it slips away as we try to hang on, the way it resurfaces despite our best efforts to forget.
Memory is the common thread running throughout the Columbus folk-punk band's fourth album, Pillar of Na, arriving in late summer via ANTI- Records. Following 2015's critically lauded Such Things, the new album's name is rooted in remembrance, referencing the Genesis story of Lot's wife who looks back at a burning Sodom after God instructs her not to. She looks back, and God turns her into a pillar of salt. "Na," meanwhile, is the chemical symbol for sodium. "Nah" is a passive refusal and the universal song word. It means nothing and stands for nothing. It is "as it is."
Like Lot's wife, Little cannot help but revisit where—and how—he grew up. Raised in church in southeastern Appalachian Ohio, he took up preaching when he was still a teenager, sometimes in small country settings and other times to congregations of thousands. But these days he's more interested in listening. And questioning.
Musically, Pillar of Na is Saintseneca's most ambitious album to date, with Little aiming to incorporate genre elements he'd rarely heard in folk. "I wanted to use the idiom of folk-rock, or whatever you want to call it, and to try to do something that had never been done before," Little explains. "To reach way back, echoing ancient folk melodies, tie that into punk rock, and then push it into the future. I told Mike Mogis I wanted Violent Femmes meets the new Blade Runner soundtrack. I'm looking for the intersection between Kendrick Lamar and The Fairport Convention."
"You're always going to be situated in the folk legacy," Little continues, acknowledging his past recordings, which include three albums (the aforementioned Such Things, 2014's Dark Arc, 2011's Last) and three EPs (2016's The Mallwalker, 2010's Grey Flag, and 2009's self-titled). "But let's move forward. I'm not trying to make the lost Velvet Underground B-side. I want to find something that has never been heard before, or at least go down trying."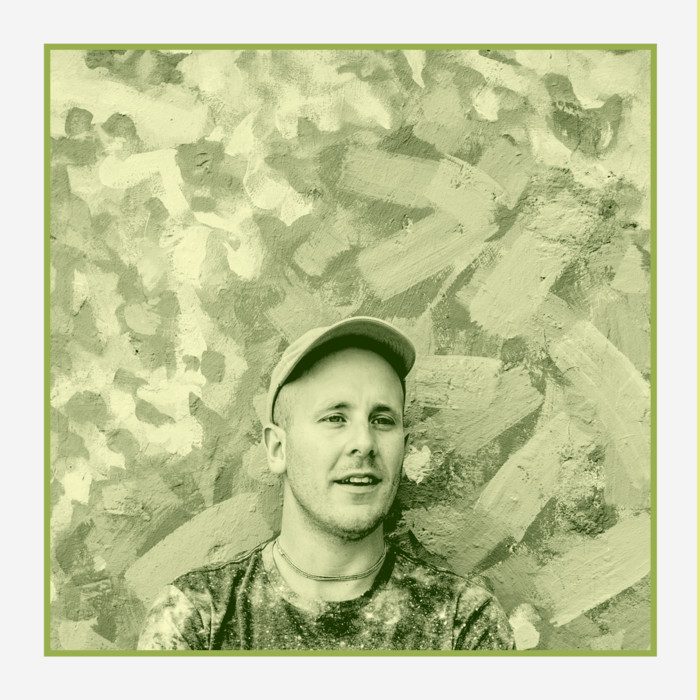 Nick Delffs
Nick Delffs creates music that straddles the divide between modern and retro, an intriguing union of classic and contemporary.
Nick Delffs is a seeker. He'd never identify himself that way. He's unassuming and self-effacing, careful to discuss song meanings and biographical details without indulgence or melodrama. Delffs cut his teeth playing basement shows in Portland a dozen years ago, just before that city's cover was irreversibly blown. It was a time when being musically ambitious meant impressing other local musicians. You were a joke, in that world, if you proclaimed yourself an artist or promoted your band with any zeal. So Delffs would probably find "seeker" a rather grandiose title.
But Nick Delffs is, in fact, a seeker. He's an old-school rustler of the human condition; a tireless navigator of social and spiritual landscapes; a genuinely curious and wide-eyed, mankind-enthusiast. Soon after meeting him, one gets the impression that Delffs could be dropped in some far corner of the Earth and he'd not only survive, but he'd make a lot of friends—maybe even start a new band. In both casual conversation and his songwriting, Delffs gravitates to the universal. That's his search. His life's work is in the identification and removal of our shared illusions. And that is, largely, what Delffs writes songs about. Songs come to him when he's "feeling detached from the world but totally in love with it at the same time," he says. "Mostly they come when I am patient and I don't need them or care about them too much."
They happen to be pretty catchy songs. Delffs first emerged in 2003 as the frontman for the seminal Portland band The Shaky Hands, known for their jangly, pulsing and introspective songs and their high-energy live shows. The band would sign to the venerable Kill Rock Stars imprint and tour internationally with bands like The Shins and Meat Puppets.
In a world of noise and madness, he will use his music to try and scratch at something human and real. Something helpful. Nick Delffs is a seeker. He shares his discoveries. The latest album Redesign is his greatest gift yet.
Otis Crook