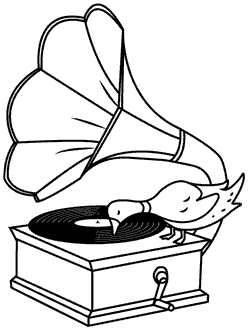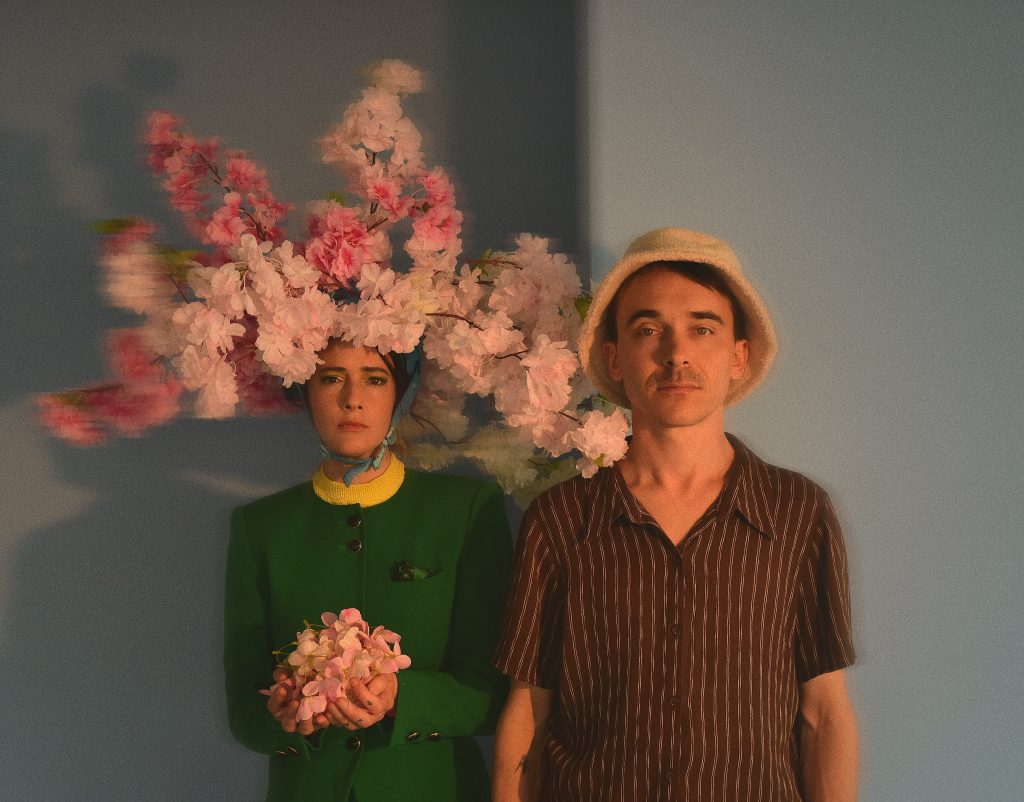 "I've been coming a thousand years / you could call me the endless fuck," goes the memorable opening line of Rubblebucket's Earth Worship, a groove-forward, joyously layered collection of songs which work to dissolve the imaginary lines between the natural world and its human inhabitants. The prolific group's newest record, it's an album with renewed shimmer, showcasing Rubblebucket's intricately sparkling beats, hushed-yet-hooky vocals, and irresistible melodic complexity—a celebration of togetherness, environmental curiosity, and the pleasure in doing what you love.
Kalmia Traver and Alex Toth, the group's front persons, co-writers and co-producers, first began a friendship as jazz students at the University of Vermont. Soon after, they formed Rubblebucket, using the project to delve into pop, funk, dance and psychedelia; performances have spanned Bonnaroo to Glastonbury to their self-curated Dream Picnic Festival, and they've collaborated with kindred genre-blenders including Arcade Fire and Scissor Sisters' Jake Shears. But before their musical relationship, Traver and Toth initially bonded over another shared passion: the two were part of UVM's Sustainable Community Development program.
Sustainability is still a part of their lives: Toth communes with nature as part of his morning routine, and Traver is adept at foraging in the band's adopted home of New York City. Yet songwriting explicitly about environmentalism in Rubblebucket has felt immaterial—besides, the band has shared its beliefs over the years by inviting anti-fracking, reproductive justice, and other organizations to table at their shows. But Traver was interested in writing love songs for and from the natural world, and both were inspired by their parents' work in ecology and community facilitation, from which they saw a throughline to music's communal healing. Traver suggested "earth worship" as a lyrical prompt for their sixth record, and with this concept at its core, the duo began writing an album titled after that very theme.
Since their last full length, 2018's Sun Machine, Rubblebucket's songwriters have recorded extensively with other projects. Traver, usually a saxophonist, poured dance sensibilities into Kalbells, a rhythmic indie quartet in which she plays keyboards. Toth, who dove into punk catharsis with his band Alexander F, went interior for Tōth, a solo project inspired by Arthur Russell's serendipitous sparseness. "By doing multiple records on our own and together, you just get better and better at understanding the process," says Toth. That process includes "song-a-day" workshops, an ecstatic endeavor the band likens to "spiritual upheaval." Across two week-long sessions in May and November of 2020, the pair wrote 28 new songs, later trading production duties on each others' compositions. 'Toth introduced a new musical direction for Earth Worship: disco. He felt restored by a series of Italo disco and '80s Detroit parties thrown by activists he'd met at summer protests, simultaneously drawing huge influence from Resmaa Menakem's book My Grandmother's Hands. On a parallel plane, Traver was awestruck by NYC DJs Rose Kourtz and Miss Alicia and revisited the whispered delivery of Blondie's Debbie Harry. She also brought a fomented sense of creative confidence after seeing an exhibition of abstract painter Hilma af Klint.
Rubblebucket recorded a significant portion of Earth Worship at their homes, tracking Juno 60, Yamaha DX7, flugelhorn, trumpet and saxophones—all atop an electric bass and percussion-heavy production template Toth devised to evoke his vision of disco. In March 2021, the group moved to the Catskills' Spillway Sound alongside their live band: bassist Ryan Dugre, trumpeter and keyboardist Sean Smith, and drummer Jeremy Gustin, who incorporated chopsticks into his playing to produce otherworldly beats. They reunited with beloved engineer Eli Crews (Tune-Yards, Deerhoof), whose keen taste for Russian drum machines and unusual microphones brought multidimensionality to overdubs like timpani and cassette-processed horns. After eight days of studio bliss, it felt difficult to return to reality. "We had so much fun and it was super inspiring, but it was Alex and I back in a pressure cooker," says Traver. The duo realized they had to unlearn old patterns in their working relationship, and over the next 10 months, they developed a new language for mediation and repairing creative boundaries—which helped them round Earth Worship's final corner. Mix engineer Claudius Mittendorfer (Parquet Courts, Weezer) brought striking finishing touches to the record, much to the band's delight. "It's a cool way to let go," says Toth. "The music's not done when Kal and I are done."
Levity is unmistakable on opening track and lead single "Earth Worship," on which Traver embodies the timeless lust of our planet's entanglement with humanity over outer space synths and thundering toms. On "Geometry," Rubblebucket uses no wave guitars and bursts of saxophones to deliver an impressionistic narrative about being trapped in a painting; "Let's make geometry," goes the sunny chorus—a cherished sentiment about the resilience of the collaborators' friendship. "Cherry Blossom," an addictively catchy blend of warbling keys, soft horns, and sugared piano, sees Rubblebucket's singers in octave-stretched unison—one of their most unique vocal collaborations yet, as they attempted to copy each others' inflections across over fifty takes. "You look exactly like a cherry blossom / life is full of paradoxes," goes one triumphant verse by Toth; "It melds the object and the subject in a way that takes my breath away," says Traver.
"Back in the day, Rubblebucket was so confusing for me," explains Toth. "We're interested in so many things musically. But to have no set bumpers is torturous." Both artists agree that their extra-Rubblebucket outlets have allowed them to explore their tastes in a way that leaves them rejuvenated, better prepared for the singular beauty of their collaboration with one another. "The process, to me, is what the album is about. The songs are just an artifact," Traver effuses. Earth Worship uses vibrant sound and glorious harmony to worship our planet and the people who live on it—in Rubblebucket's world, those two concepts aren't so different.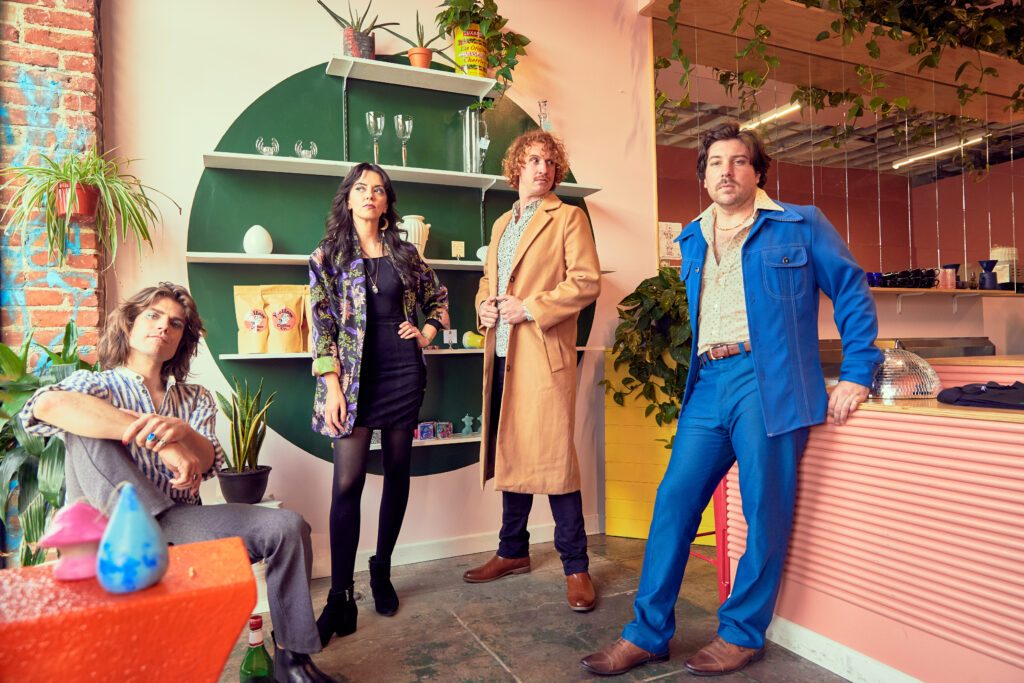 Spaceface
Spaceface is a self described "Retro Futurist Dream Rock" (but you can call them psychedelic-pop) band from Memphis, TN and Los Angeles, CA, active since 2012 and including members of The Flaming Lips and Pierced. Always eavesdropping on the Universe whispering its chaotic will, the groovy bunch harnesses the transcendent pulse of the spacetime continuum into catchy songs that whirl and twirl, bend and stretch, attract and propel. Their unique alloy of dream-pop, funk rock and post-disco, charged by the Sun, ultimately shines way past our collective bedtime, akin to a glow-in-the-dark Slime Science Lab kit. The psych outfit are now announcing Anemoia, a second full-length album that should please fans of Beck, Tame Impala and MGMT. The forthcoming long play is scheduled for release on January 28th, 2022 via Montreal-based Mothland.
Over the course of eight years, the collective has toured all over the United States, as well as Canada, with stops at international festivals such as SXSW, Desert Daze, Canadian Music Week, Treefort Music Fest, Hangout Music Festival, God Save The Queen City and Distorsion Psych Fest. Always equipped with a state of the art, self made light-show & crowd participating antics sometimes accompanied by weirdish stage props and/or gadgets, the ever-evolving American act provides their dedicated following with thrill-inducing D.I.Y. performances that only get crazier as they perfect their experimental craft.
The project's founding members include Jake Ingalls (formaerly of The Flaming Lips), Matt Strong, Eric Martin, and Daniel Quinlan, but the lead research team recently enrolled Los Angeles-based musical mind, Katie Pierce from Pierced, with whom sonic experiments continue. Ultimately, Spaceface's goal is to acknowledge the blurred pain that lurks in the corners of one's vision on a day-to-day basis while providing a brief escape for anyone who needs or desires it. In light of years of thorough research (or a dream to that effect) that have confirmed music, as an artform, to be a potent medicine for both your mind and your feet, the psych rockers abide.