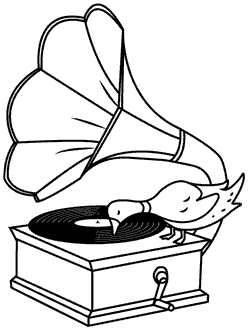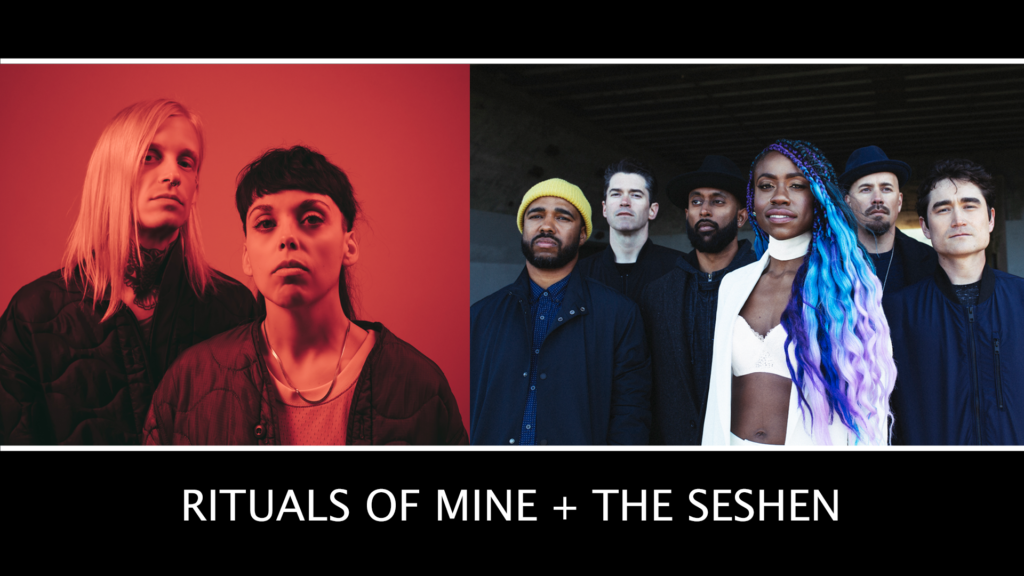 Rituals of Mine is the emotionally dense electronic recording project of Los Angeles-based songwriter Terra Lopez and live percussionist Adam Pierce. Inspired by '90s trip-hop, footwork, and downtempo R&B, Rituals of Mine has crafted a uniquely heavy sound that fuels its cathartic and uplifting performances. For the past decade that Lopez has been actively crafting music, multimedia art, and poetry, she has always seen her creative output as a necessary therapy. "For a long time I didn't go to therapy, and I used music as a release." explains Lopez. "I'm able to convey on stage what I can't off stage, and these songs that we've written and performed—I've clung to them as a means of survival almost." What began as a notebook of poems Lopez kept during her youth in South Sacramento, has evolved into a lush and genre-defying body of work.
After two close deaths and a period of reflection in 2016, Lopez felt she needed to reassess her life and her musical project, Sister Crayon. The project was reinvented through Rituals of Mine, and with the new moniker Lopez began writing the most honest and personal songs she had ever written. After years of obscuring her story and emotions through metaphorical lyrics, Lopez felt a sudden confidence to write more directly about her experiences as a queer woman of color. Lopez began fleshing out the songs with her long time collaborator and producer Wes Jones, who helped turn Lopez's heartfelt writing about trauma and personal growth into urgent and powerful electronic tracks. Lopez then enlisted Adam Pierce to play drums, knowing that their background in metal percussion would provide an intensity that could match her own.
Since releasing their debut, Devoted, in 2016, Rituals of Mine has been praised within the indie music community, and Lopez's interactive art exhibit that simulates female-identifying people's experiences with street harassment, THIS IS WHAT IT FEELS LIKE, has reached over 200,000 participants. Rituals of Mine has shared its music and message around the world, touring with acts like Garbage, Tricky, Built to Spill, DEFTONES, and Le Butcherettes. The band is excited to release their new EP, SLEEPER HOLD, this fall through Carpark Records. With these new songs and their upcoming live shows, Lopez hopes to continue to inspire audiences in her local community and around the country to overcome their own struggles and indulge their cathartic outpour.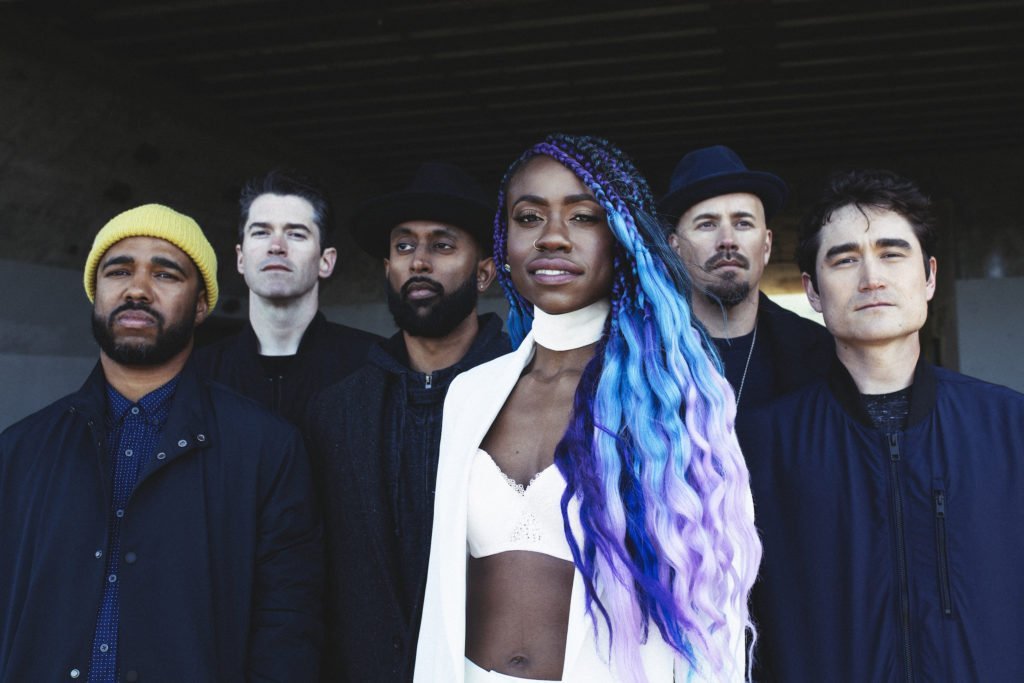 The Seshen
The Seshen is a San Francisco Bay Area-based six-piece band led by singer/lyricist Lalin St. Juste and bassist/producer Akiyoshi Ehara. Their forward-thinking sound combines synthesizers, drum machines, and live percussion to create an unmistakable fusion of R&B, synth-pop, and electronic music. St. Juste and Ehara are joined by four remarkable bandmates to create their multidimensional music: drummer Chris Thalmann, keyboard/synth player Mahesh Rao, percussionist Mirza Kopelman, and sampler Kumar Butler. They take inspiration from across the musical spectrum; their individual influences range from recognizable artists (Erykah Badu, Jai Paul, James Blake, Radiohead, and Broadcast) to genres and eras that don't initially appear to fit together (hip hop, indie rock, early electronica, and 70's dub). Their unique alchemy of seemingly disparate sounds has led fans and critics alike to describe the band as defying categorization.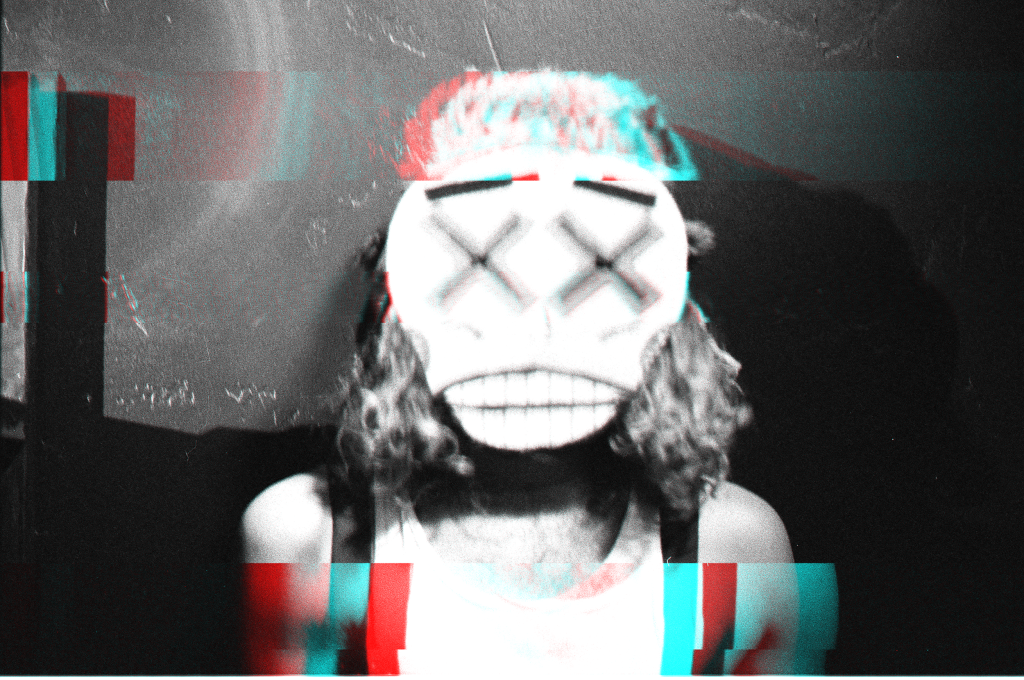 St. Terrible
St. Terrible is a musician and performance artist based out of Boise, Idaho. Ranging from the beautiful to the bizarre, his work is eclectic and ever changing in it's sound, form and presentation.
The Gospel of Nothingness was created by St. Terrible in 2015. Working in collaboration with a large cast of artists specializing in everything from music to dance to set design, The Gospel of Nothingness is an immersive experience that incorporates elements from a wide range of arts and music to create a unique and expansive world that is always changing and endless in it's stories.
"St. Terrible, a Boise, Idaho-based self-dubbed "freak folk" artist, has been, knowingly or not, spreading his own Gospel of Nothingness that not only taps into these Buddhist themes, but celebrates them with a jubilance. Mixing the joyfulness of a sermon, religious iconography, and a transgressive approach to performance itself which seeks too subvert the performer vs. audience dynamic, St. Terrible and the Gospel of Nothingness have created an expansive and embracing experience that is vital and vibrant." – Lex Voight, LA Music Blog