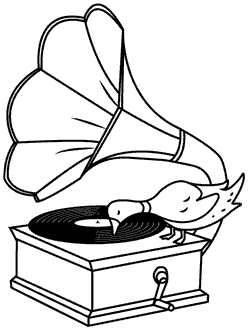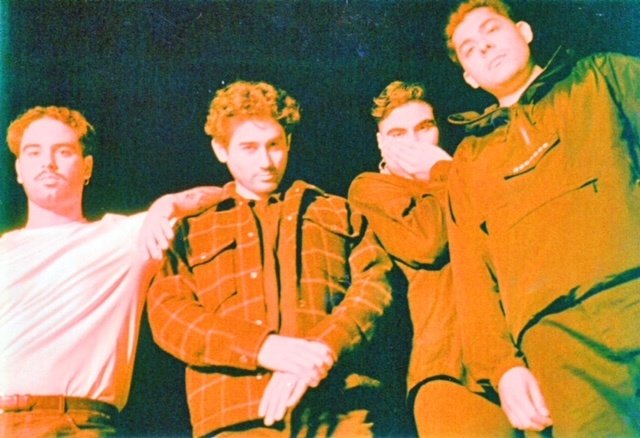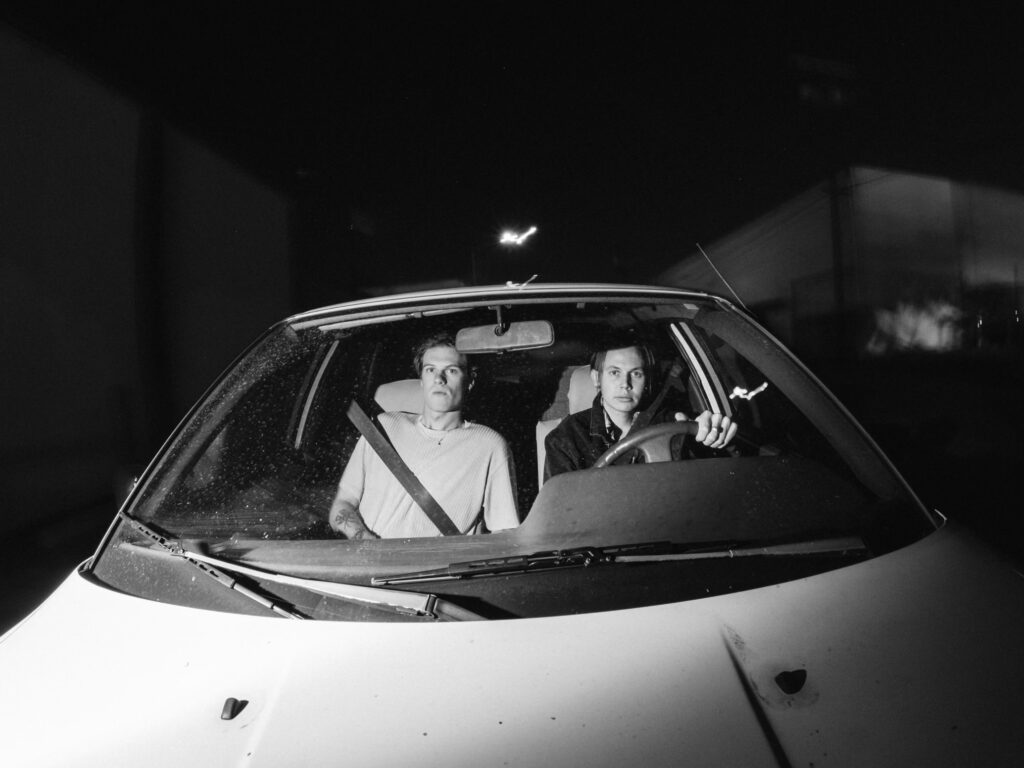 RAISED BY DIY SPACES, HORROR-SPLATTERED SILVER SCREENS, THE DREGS OF RETAIL, ODD JOBS AND WAREHOUSES, PROVOKER ARE FROM ALL OF CALIFORNIA. CURRENTLY HEADQUARTERED IN LA BUT FROM THE BAY, SAN JOSE AND SACRAMENTO. LED BY THE CORE-WRITING DUO OF MULTI INSTRUMENTALIST JONATHON LOPEZ AND VOCALIST CHRISTIAN PETTY, PROVOKER CARVE OUT ITS IDENTITY WITH A UNIQUE TAKE ON POST-PUNK EFFECTIVELY MARRYING NEW ORDER & LO-FI PRINCE. WITH PULSING HUMANITY, PROVOKER PROVIDE A PERFECTLY IMPERFECT DANCEABLE SPACE IN OUR CURRENT TECH RUINSCAPE. PROVOKER'S DEBUT LP WILL BE OUT ON SCANDINAVIAN IMPRINT, YEAR0001.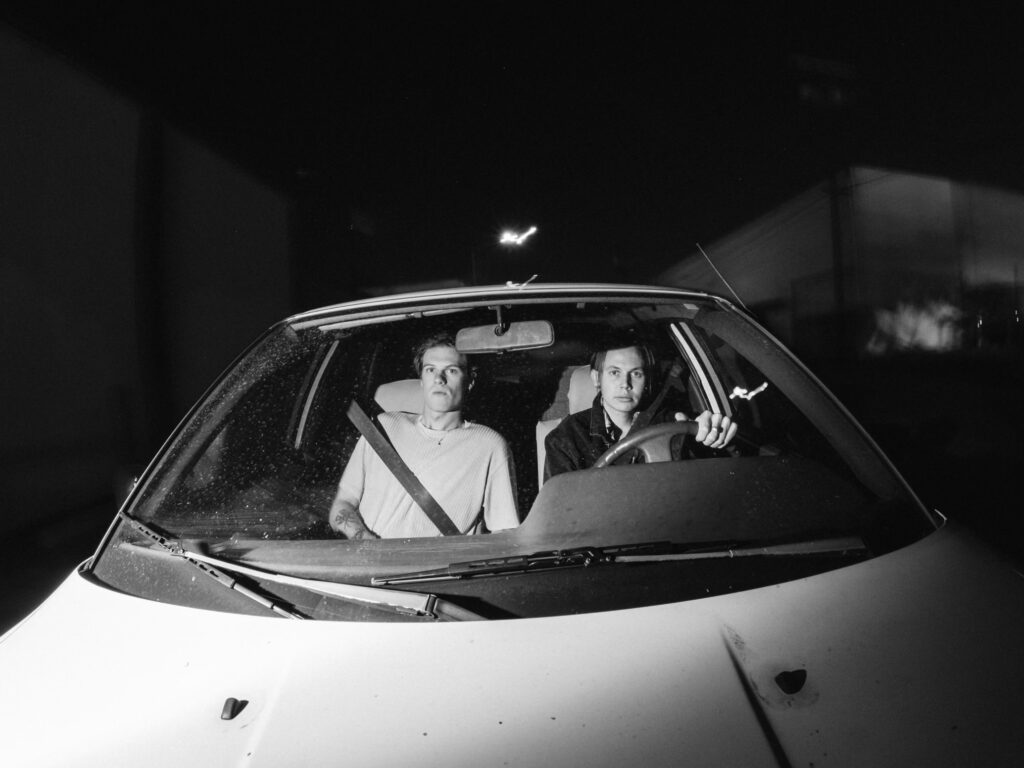 Death Bells
Adopting a collaborative approach for the recording of their third album, Death Bells have returned Between Here & Everywhere, an effort that captures the cross-section of Southern California's shadowy hidden interzones, outside of the lights and luxury.
The record features nine new songs that represent Will Canning and Remy Veselis' continual growth, as well as accompaniment by an experienced cast of contributors on keys, strings, piano, and operatic backup vocals. Recorded with Colin Knight at Paradise Studios, and mixed by Mike Kriebel at Golden Beat, Between Here & Everywhere bristles with immediacy and emotion, with every element tactile, balanced, and elevated.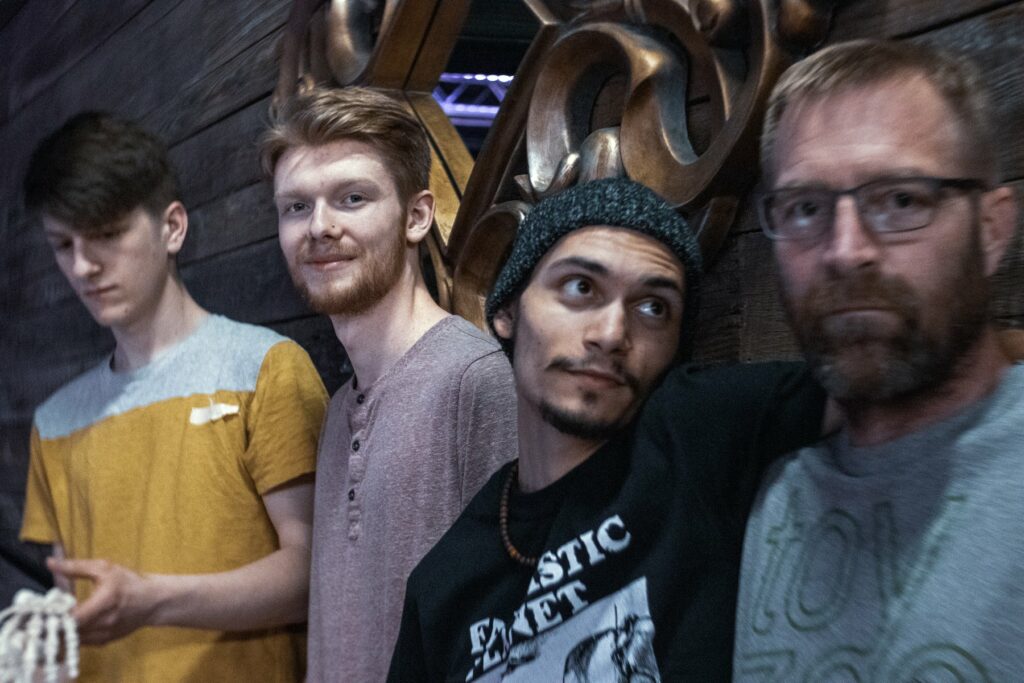 Sick Wish
Sick Wish is a New(er) Wave band that was formed in 2014 by former Built To Spill bassist brett neLson and his son Jonah Nelson with local Boise musicians Craig Macomb and Eddie Dunn. They have self released a full length record "RIDDELVOID", a six song EP "but you love electricity" (Hi-Fi Mantra) and are currently finishing their second full length record "Goodbye Sun Hello Moon" for release in February 2020 (This-a-Way Records).