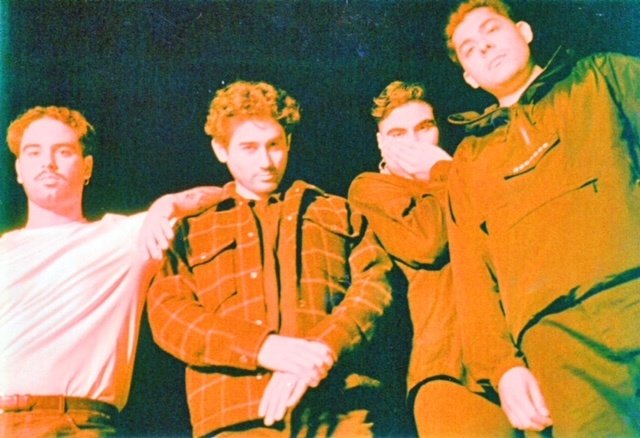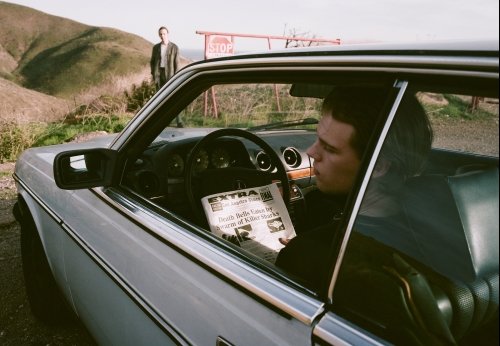 RAISED BY DIY SPACES, HORROR-SPLATTERED SILVER SCREENS, THE DREGS OF RETAIL, ODD JOBS AND WAREHOUSES, PROVOKER ARE FROM ALL OF CALIFORNIA. CURRENTLY HEADQUARTERED IN LA BUT FROM THE BAY, SAN JOSE AND SACRAMENTO. LED BY THE CORE-WRITING DUO OF MULTI INSTRUMENTALIST JONATHON LOPEZ AND VOCALIST CHRISTIAN PETTY, PROVOKER CARVE OUT ITS IDENTITY WITH A UNIQUE TAKE ON POST-PUNK EFFECTIVELY MARRYING NEW ORDER & LO-FI PRINCE. WITH PULSING HUMANITY, PROVOKER PROVIDE A PERFECTLY IMPERFECT DANCEABLE SPACE IN OUR CURRENT TECH RUINSCAPE. PROVOKER'S DEBUT LP WILL BE OUT ON SCANDINAVIAN IMPRINT, YEAR0001.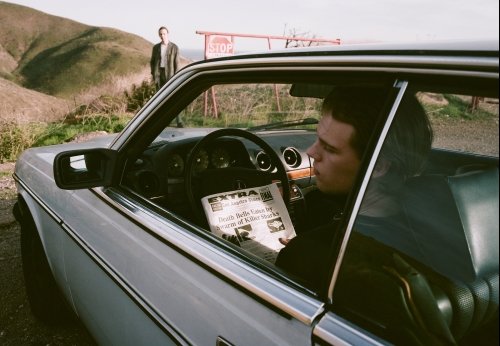 Death Bells
After spending the majority of 2018 in North America, Death Bells have re-emerged in their new home of Los Angeles with music on the way. From their roots in Sydney, the band has grown and transformed. A rigorous touring schedule and live appearances on KEXP, Audiotree and Part Time Punks has helped the band reshape their music by merging dark, depressive energy with a spot of enthusiasm.
Death Bells now exists as a collaboration between long-time members Will Canning and Remy Veselis, who wrote the new songs to detail the change and reflection that both members have experienced with their move 7,000 miles away from home.
Death Bells will be performing live in 2019 with a revolving lineup, featuring friends and familiar faces. Look out for the group this summer in a city near you.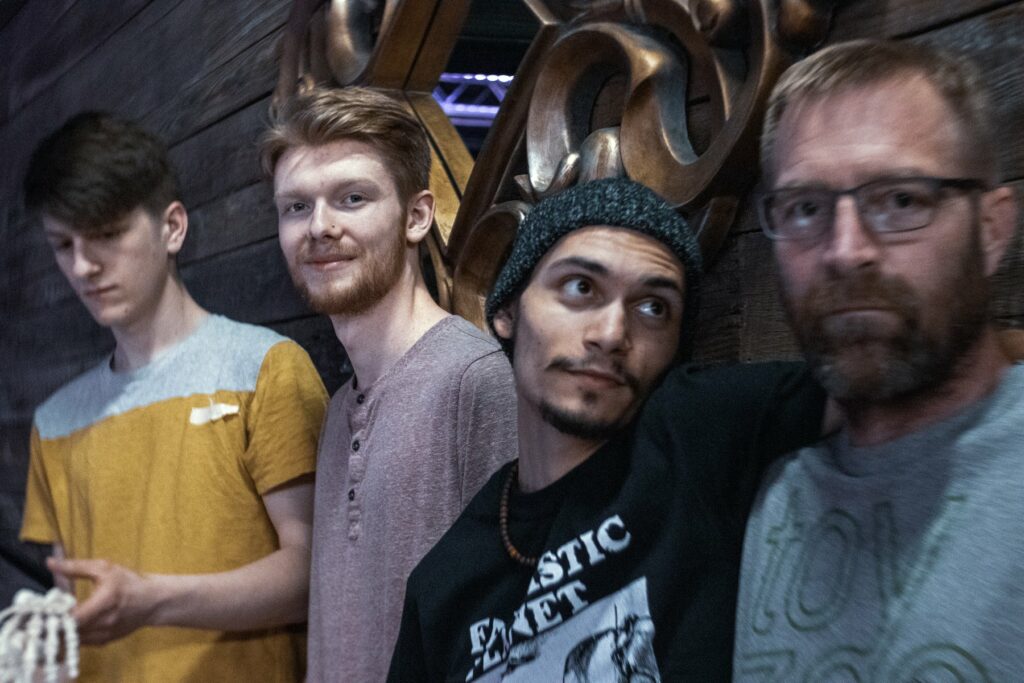 Sick Wish
Sick Wish is a New(er) Wave band that was formed in 2014 by former Built To Spill bassist brett neLson and his son Jonah Nelson with local Boise musicians Craig Macomb and Eddie Dunn. They have self released a full length record "RIDDELVOID", a six song EP "but you love electricity" (Hi-Fi Mantra) and are currently finishing their second full length record "Goodbye Sun Hello Moon" for release in February 2020 (This-a-Way Records).