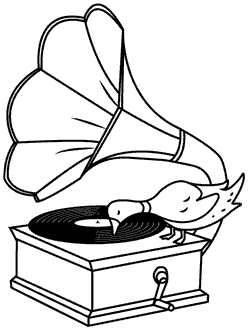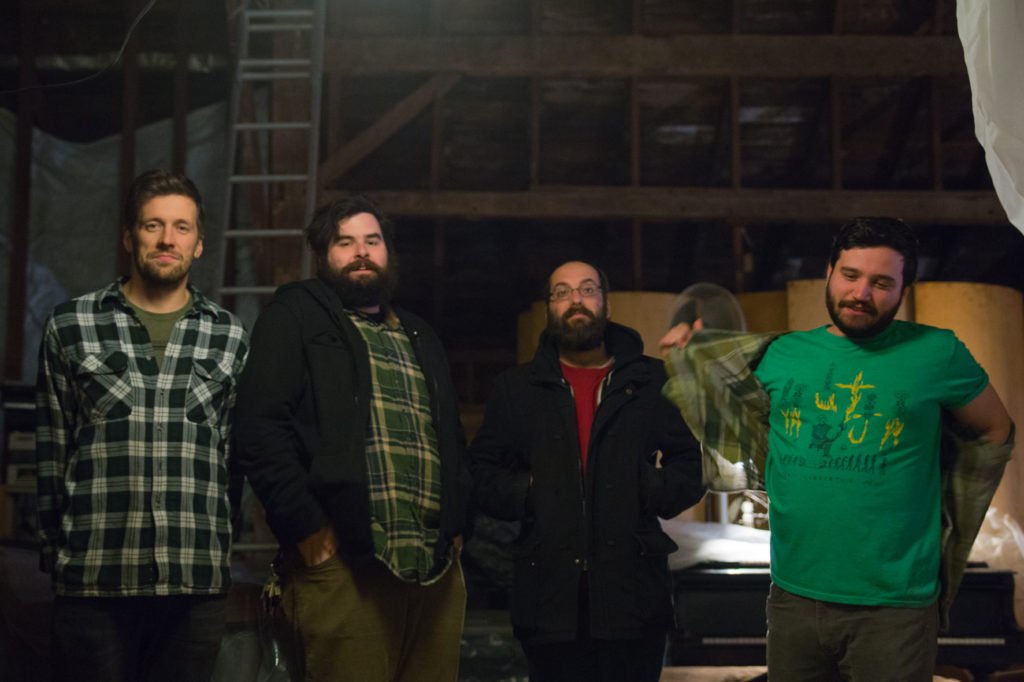 From their earliest days as the solo project of frontman Rick Maguire, Pile have followed an unusual path through a decade in which rock bands have generally receded from the cultural spotlight. Starting out in 2007, in the then thriving Boston DIY scene, the band rapidly became heroes and standard-bearers for their hometown's music community, garnering a cultish-adoration that has only intensified as that cult has grown, expanding by word of mouth along the Eastern seaboard and across the country over 10 years that have seen 6 full length albums and 100s of shows in basements, bars, punk houses and clubs.
With their last full length, 2017's A Hairshirt of Purpose, Pile found their widest audience to date. Hailed as a release that communicated the inimitable quality of the live shows that have made the band near-legendary in certain circles, the album received praise from all quarters, earning them a critical-acclaim commensurate with the praise, heaped on them by their contemporaries, that had long granted them "your favorite band's favorite band" status.
Critics noted that Hairshirt was a release that displayed a different kind of focus from Pile, who have always had a penchant for writing songs packed full of ideas. Pitchfork claimed the band had "surpass[ed] themselves" by making "what [felt] in some sense like their first proper album," a release that maintained the "asymmetrical" songwriting style that has become their hallmark, while finding a greater cohesion as it swung from places of vicious intensity to moments that were delicate, and often shockingly beautiful.
On their 7th LP, the forthcoming Green and Gray (out May 3rd on Exploding In Sound), Maguire and co. have travelled further down the path they set on A Hairshirt of Purpose to create their most considered and ambitious album to date. An album that has the potential to be the definitive expression of the qualities that have inspired the passionate support of Pile's ever-expanding fanbase.
The process of writing and recording Green and Gray was distinct from Pile's previous releases, in part because their years of touring have changed the shape of the band. Longtime drummer Kris Kuss, who has been playing with Maguire since 2009, is still present, but guitarist Matt Becker and bassist Matt Connery left Pile and were replaced by Chappy Hull and Alex Molini, who live in different parts of the country. These changes, combined with Maguire leading what he describes as a "somewhat transient existence" in recent times, meant Pile had to adapt.
"When we all lived in the same place we'd get together a couple times a week and that was when we would flesh out ideas," says Maguire. "Some nights I would bring more than we had time to work and some nights I would have nothing, but at the end of it we would have a record. This time we got together for blocks of time, ten days to two weeks, that we would dedicate to writing and rehearsing, so I took a lot of liberties reconfiguring and rearranging songs because of the time we had. Leading up to those blocks there was a lot of uninterrupted time that I was able to dedicate to writing and I spent that either in my room actually playing, writing, reading, and when that wasn't working, I would just walk around."
This change was mirrored by the album's recording process, which took place over two weeks in the upstate New York studio of engineer Kevin S. McMahon (Titus Andronicus, Frightened Rabbit, The Walkmen, Swans), Marcata Recordings, double the studio time of most of Pile's previous albums. This allowed the band time to experiment, and to expand on the more elaborate instrumentation that crept into the margins of previous releases. Overdubs in the form of strings, auxiliary percussion and keyboards are handled with a deft touch, never overwhelming the songs, but slipping in and out of the arrangements to add a textural depth to McMahon's expert mixes, which Maguire describes as "almost like oil paintings."
Pile's songs often function as direct and relatable expressions of Maguire's interior life – at turns anxious and chaotic, but imbued with a self-effacing humor and moments of bracing clarity. On Green and Gray the songwriting is no less densely packed with ideas, both musical and lyrical, and Pile don't pull back from either of the extremes that have defined their sound, but spend more time between the two poles. The effect is to give the album the feel of a contiguous whole, which combined with it's almost orchestral sonic palette, serves to heighten its emotional resonance.
The album's thrilling opener "Firewood," hits like a statement of purpose, cycling through a staggering number of changes in feel and mood as lurching rhythmic shifts, strings and Maguire's searing vocal performance lend an apocalyptic urgency to a reflection on shifting personal and professional relationships. "Bruxist Grin" relates the experience of Maguire's first panic attack with an almost psychedelic flair. "Hair," which Maguire describes as "a polite request to be left alone," abets gentle guitar figures with brushed drums and building orchestral adornments, before, two songs later, the thunderous screed "The Soft Hands of Stephen Miller" is as direct and ferocious as anything in the band's catalog.
From the album's opening lyric ("no longer burdened by youth"), the album is preoccupied with mortality, and the anxieties, loss and self-discovery inherent to the passage of time. Perhaps as a result, Green And Gray feels like a reflection on Pile's career, collecting the ideas that have made up the last 10 plus years of Maguire's output and synthesizing them into a new whole constructed with the benefit of his growing understanding of who he is and what he is capable of.
"I'm just trying to figure out where I'm at with the whole thing," he says. "Living like this never ceases to be strange. I'm doing exactly what I want to do and I love it very much, that's stayed there for me, but I'm just watching things change around me as I go. I'm a mid 30s guy on that line, and these are my own emotional observations on those feelings. I put a lot of energy into making these things that are about, on some level, how I feel, but the feelings themselves are like riddles, so the songs are the best answers I can come up with. I put a lot of myself into it. I think it's a good honest piece of work."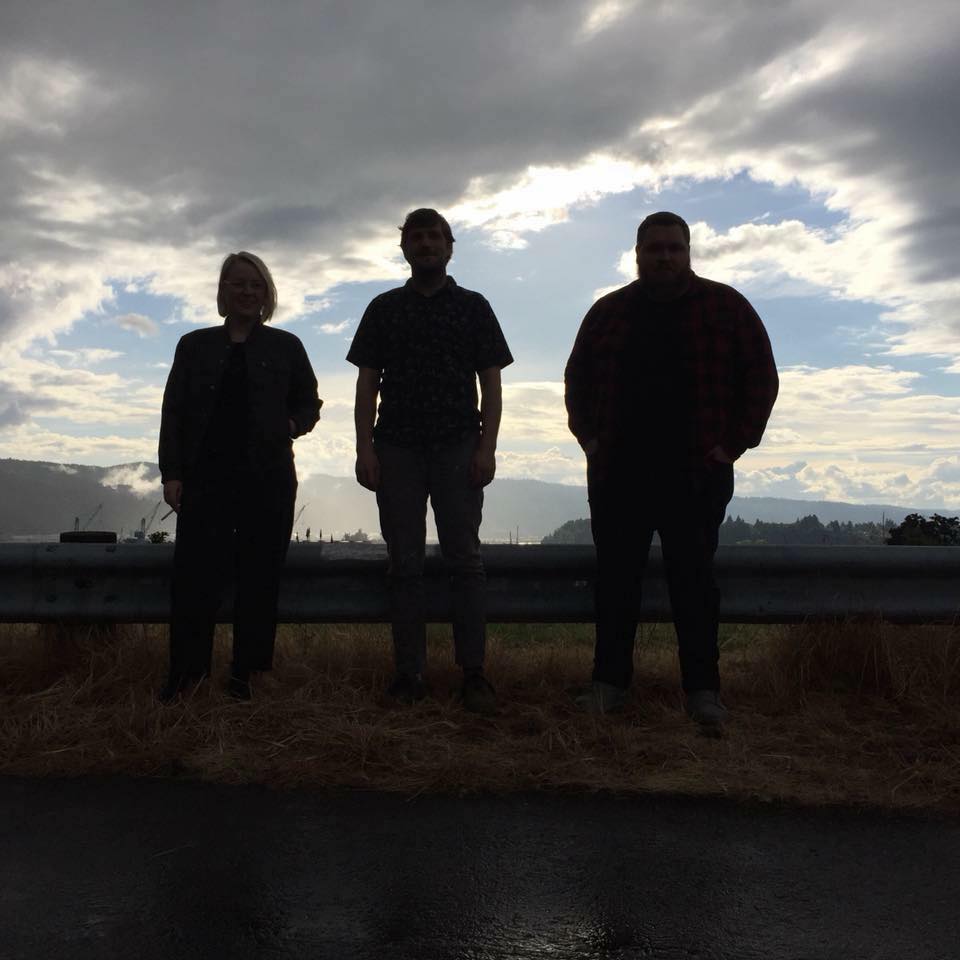 Slow Code
leftist dirge-punk power trio. ferocious everything.
Porcelain Tongue