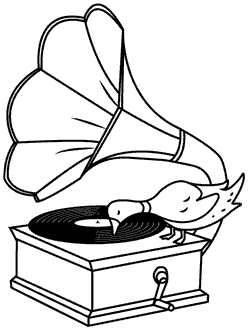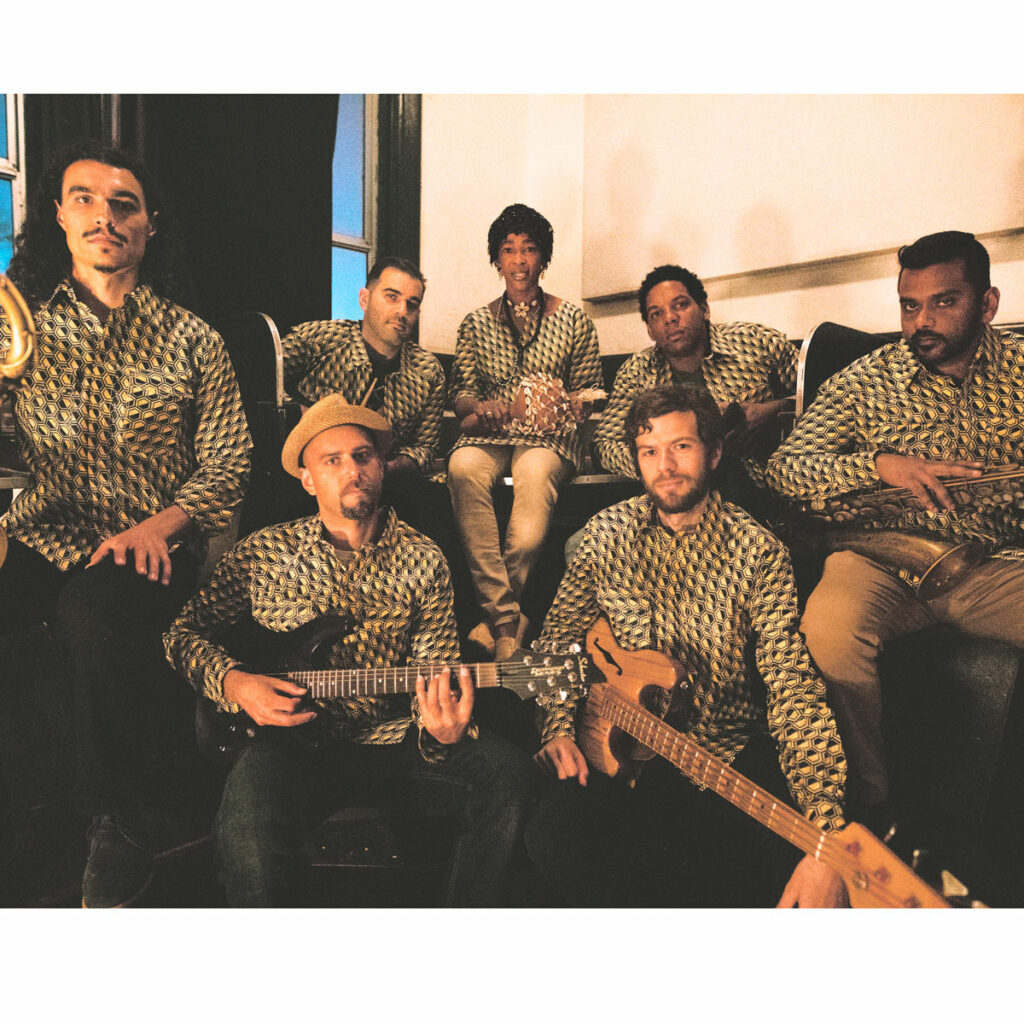 Thursday, June 30th ORCHESTRA GOLD as part of the Great Garden Escape series ALL AGES 5pm gates, 6pm show
Member pre-sale May 13-18 Non-member tickets on sale Thursday, May 19th
Orchestra Gold (OG) celebrates the musical crossroads between Mali and the US. It's where rowdy, psychedelic rock meets the analog tape sounds of W. Africa. Leading the train is electric front woman Mariam Diakite. The raucous sound of her vocals transport you to a street ceremony on a Sunday in Bamako. Their latest album "the Old & the New" draws deeply upon the canon of Malian tradition. But, it goes beyond that, forging a path into American rock and psychedelia, Afrobeat and Funk. OG is for the lovers of fat horns, heavy swinging rhythm sections, and spaced-out psychedelic guitar lines.
Seating is limited in the Meditation Garden. In order to keep guests safe and to maintain social-distancing we encourage you to explore our many acres and spread out into the various garden spaces.
Food & Drink Visitors are welcome to bring in their own food and non-alcoholic beverages. Adult beverages may only be served by appropriately licensed vendors. We know all who enjoy supporting the Garden and Garden events are also proponents of buying local efforts, so we are happy to announce the change has brought about a new level of partnerships with local vendors. These partnerships ensure there are reasonably priced beverages for purchase at each event. We look forward to seeing you in the Garden soon and hope to raise a glass with you. Please help us thank those vendors who are also supporting the Garden this year as a portion of every sale will return to the Garden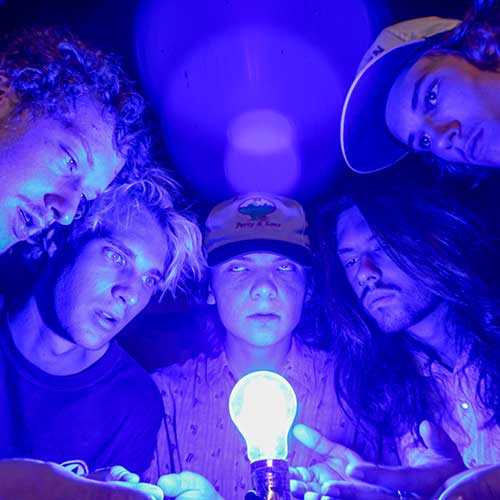 Moon Owl's Mages
Moon Owl's Mages is a 5 piece psych/ garage rock band from Boise, Idaho. Forming as Jack Ball's backing band in 2019, the group took a liking to playing covers by artists like OSEES, Tame Impala, King Gizzard, Ty Segall, Coachwhips and other psych outfits. After several shows around town, they decided to accept a new quest; forming Moon Owl's Mages. First act of business was to write, record, mix and master an album in two week's time. Birthing their first album, "Skelly Bones and the Flaming Crown", a concept record about a skeleton and his nemesis. After a hiatus due to COVID, Moon Owl's Mages are back in business baby! "Kill The Crackle" was released in September of '22 and the band describes it as dog beats, psychobilly space prog, Floyd-funk, spooky tunes, biting music and more! So if you like any of those, you might like them!