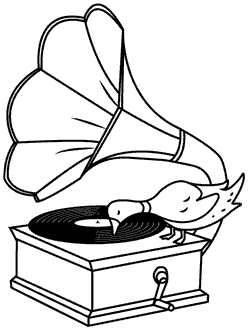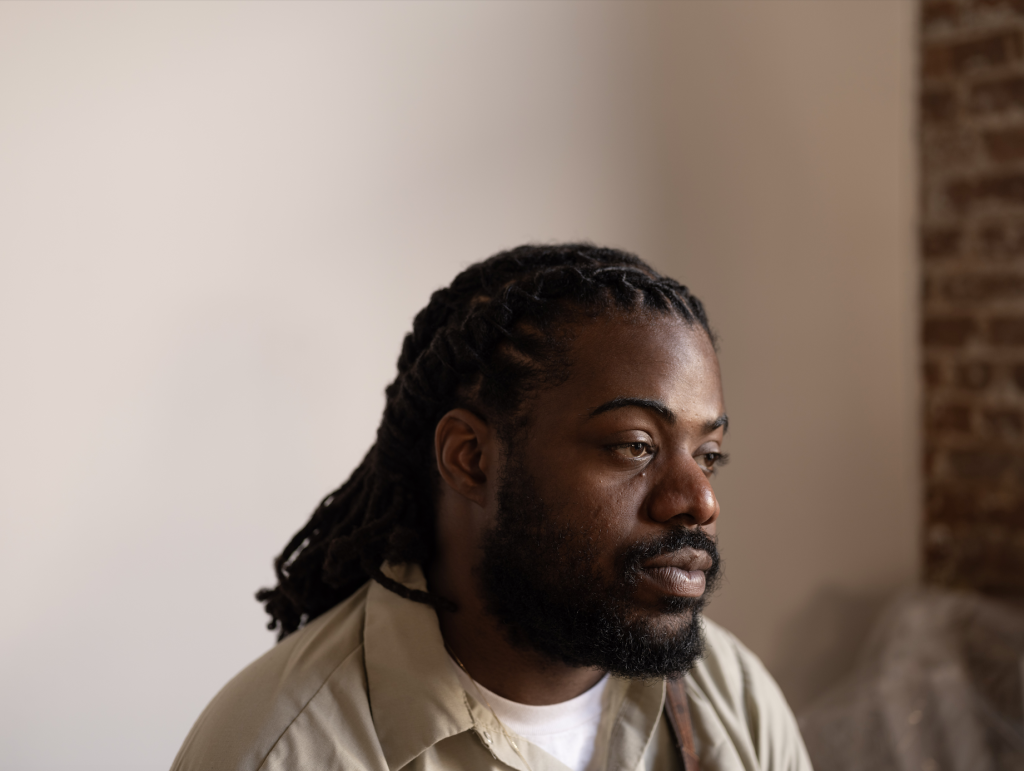 MIKE is a quintessential old soul. The 24-year-old artist's wisdom is evident in both his calm delivery and measured questioning, even if he doesn't always understand the depth of his words until they're written. "All of these random ideas come to my head, but always end up making sense after it's done," the NY-based rapper-producer says about his method. Known for introspective, subtly profound rhymes that explore grief, family, and identity, and melt over muffled, soul-seasoned samples, on his expansive new record Burning Desire MIKE reaches new heights far above the sonic foundation he laid with his previous project.
As MIKE's career flourishes – already spanning numerous critically celebrated albums and tours with artists like Blood Orange, Earl Sweatshirt, The Alchemist, and Freddie Gibbs – his inner world demands nurturing. In a noisy metropolis, it can be hard to see beyond what's right in front you, to find stillness. "So much shit is happening on surface level, it's hard to have some idea of external shit outside of that," MIKE says.
The beloved rapper has come a long way from making waves in underground hip-hop circles with the [sLUms] collective—a group of young rappers Adé Hakim, Darryl Johnson, King Carter, Jazz Jodi, and DJ Mason formed in New York in 2015. In 2017 MIKE released his mixtape May God Bless Your Hustle, capturing a singular moment in a city where the only constant is change. It received a Best New Music review from Pitchfork as MIKE started to gain international attention outside of New York City. At the end of 2018 MIKE released his album War In My Pen independently, and followed it up in mid 2019 with Tears of Joy, his second album to be selected for Pitchfork's Best New Music. MIKE's Weight of the World, released in 2020, is nearly entirely self-produced, and only contains features from Jadasea and Earl Sweatshirt. It is one of MIKE's most introspective and sonically diverse releases. Disco! followed Weight of the World, and saw MIKE combine his new style of production with his top tier songwriting and delivery. On his most recent record, Beware of the Monkey, MIKE polished the sound he established with Weight of the World and Disco! and cemented himself as one of the main figures at the front of a new wave of hip hop that is showing early signs of cracking the mainstream – a wave that MIKE himself pioneered. Three weeks ahead of Burning Desire, MIKE released Faith Is A Rock, a collaborative LP with fellow NYC rapper Wiki and legendary producer The Alchemist. The project is a kind of passing of the torch, that sees Alchemist cosign MIKE as the future of hip hop not only within New York but far beyond the city.
As producer dj blackpower, MIKE has armed himself with a tapestry of ancestral sound built upon repurposed material, from soulful cuts to archival motifs. The ethos of dj blackpower shows up throughout episodes of IFE Radio, an ecosystem of black sound (Sun Ra, Miles Davis, Roy Ayers, Yesterday's New Quintet) he hosts, featuring guest conversations and sets from artists like duendita and Frank Dorrey.
"You don't have to ask to be a leader. You have to do things and if the spot is open and needed, it will be there for you," MIKE says about using his platform to build community. Young World III, the third iteration of the day-long festival he organizes at Bed Stuy's Herbert Von King Park (performers included Noname, MAVI, Jay Critch, 454 and more), epitomized his impact. With a peak attendance of 6,400, and sponsorship by NYC based clothing brand Supreme, the free to attend event is a kind of thesis statement for MIKE: fully accessible, unpretentious, and an inspirational beacon to show younger generations that they too can make a life through creativity and self expression.
Burning Desire is MIKE's biggest album to date: in a literal sense, with a runtime over fifty minutes, but more so in an artistic sense. The record has an incredibly diverse sonic palette–the abrasive stop-and-go production on "African Sex Freak Fantasy" is followed immediately by the buttery smooth soul sampling production of "Snake Charm," for example–and yet manages to remain highly cohesive. For the first time in his career, MIKE truly reached outside of his immediate circle for collaborators, pulling in everyone from Larry June to Liv.e to Lila Ramani (of Crumb) to Earl Sweatshirt and more. "U Think U Maybe" marks the first time MIKE has brought in a band to play production he wrote, rather than sampling. Even Burning Desire's promotion, from enigmatic billboards announcing the record in New York City and London (MIKE's dual hometowns) to a cinematic music video MIKE co-directed for "What U Say U Are," is a massive step up from his previous efforts, albeit still fully in line with the world and ethos MIKE has fostered.
One motif throughout MIKE's career, down to his stage name, has been skirting the spotlight. A kind of people's champ, he has often intentionally turned away from the road more traveled by artists in similar positions in order to break down the barrier between him and his fans, and create a kind of accessibility that would in turn inspire them to also create music or pursue creative endeavors. And while that remains an important part of his mission, Burning Desire sees MIKE confidently step out as the leader of a new movement within hip hop, as he breaks through the ceiling of the underground and introduces the style of rap he originated to a wider audience. While the current moment MIKE is in might overwhelm some, the rock solid foundation he has established through years of releasing consecutive outstanding projects finds him poised for whatever comes next. If anything is certain about this next chapter for MIKE, it is that it will be on his own terms.