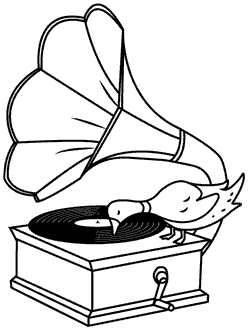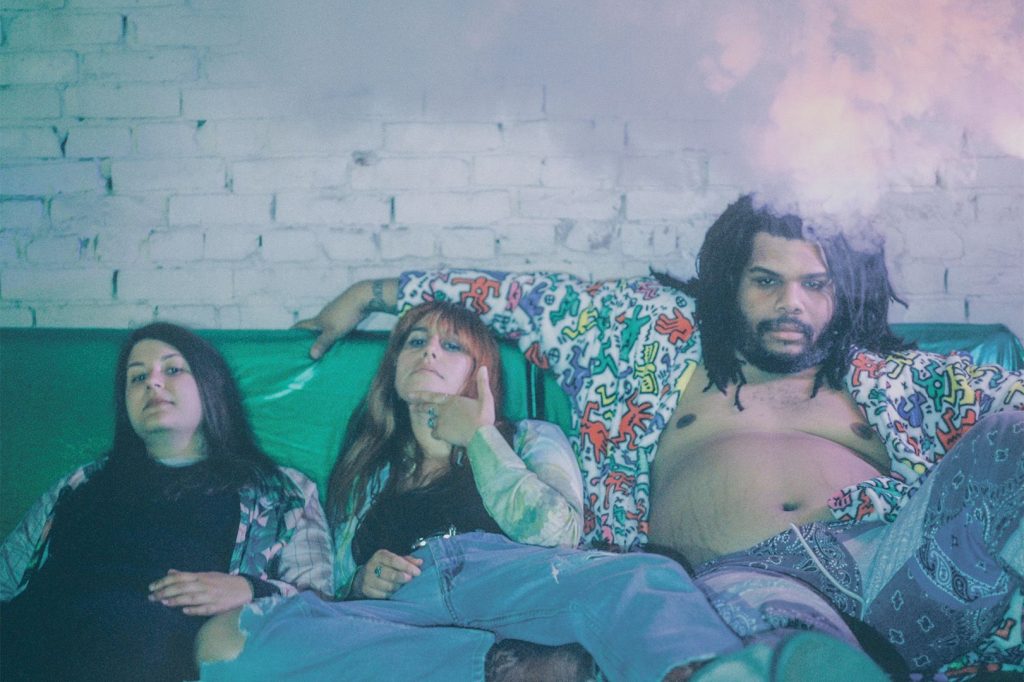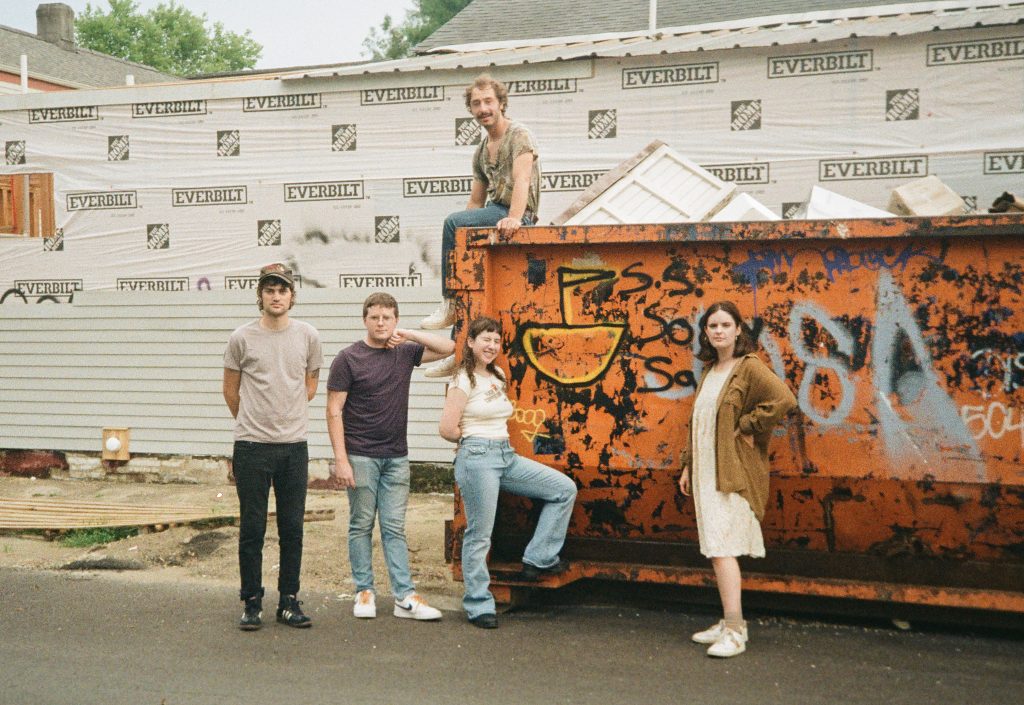 At the start of 2020, everything was looking up for Mannequin Pussy. The Philadelphia punk band had released their third album, Patience, to abundant critical acclaim, and was touring steadily behind it. After nearly a decade of playing, the band finally had gotten the chance to turn music into a full-time occupation. And then, just as their career was lifting off, the world around them collapsed. COVID-19 reached the United States, rescinding life as many people knew it. Live music shut down. Mannequin Pussy had just played a final show in Chicago when the group had to cancel the remainder of their tour and travel back to their home city. For a while, it seemed like maybe the lull would be temporary, a brief pause before things could resume as they were. And then the numbers ballooned, and the months stretched on, and memories of rooms packed with strangers started to feel alien, dangerous even in imagination.
Mannequin Pussy's new Perfect EP bursts forth from those sprawling months of social isolation and internet-fueled anxiety. After spending most of the year apart from each other and everyone else in 2020, the members of the band — Missy on lead vocals and guitar, Colins "Bear" Regisford on bass, and Kaleen Reading on drums — decided to book studio time and work together in person again. They brought two pre-written songs into the session, but opted to write new material together on the fly from the excitement of reunion. "We just figured if we forced ourselves into this situation where someone could hit 'record,' something might come out," Missy says. "We'd never written that way before."
What came out of that compressed session time were some of Mannequin Pussy's most furious, incandescent songs yet. The self-imposed restraint and careful habituation of the past year cracked open. On the EP's title track, Missy sings about the practice of condensing your daily life into a manicured stream of images for social media, an urge that only intensified after daily life grew barren. What happens to the social impulse when everyone you love or even like is leveled into a set of pixels — when you're compelled repeatedly to funnel your own life into that algorithmic slurry, and wait to see how it's received? "It was a really weird psychological experience, being bombarded by images of other people constantly when you are not around a lot of other people," Missy says. "I'm still understanding the way we use the internet to make our lives feel and look perfect. Our lives aren't supposed to look good right now."
Even the songs written before the pandemic take on a new valence after a year of its frustrations. "I'm in control / That's what I tell myself when all the walls around me close in," Missy sings in the prescient opening lines of "Control." Tuneful and brash, with a white-hot molten core, the songs on Perfect thrash against the learned helplessness that has settled in on the cellular level under lockdown. Social media algorithms apply pressure to perform even from the depths of that powerlessness, to construct the image of a bountiful life in times of extreme scarcity. From the smolder of "Pigs is Pigs" to the melancholic, contemplative "Darling," Perfect digs into the cracks of that compulsory veneer, and let loose everything simmering beneath it. The anger, frustration, loneliness, and resentment of a year spent locked away all come sputtering forth. And once they've rushed out, once the air clears from their tumult, there's suddenly a little more space to seek out calm, to find solace. There's an opening forward into whatever comes next in the rush and the mess of living.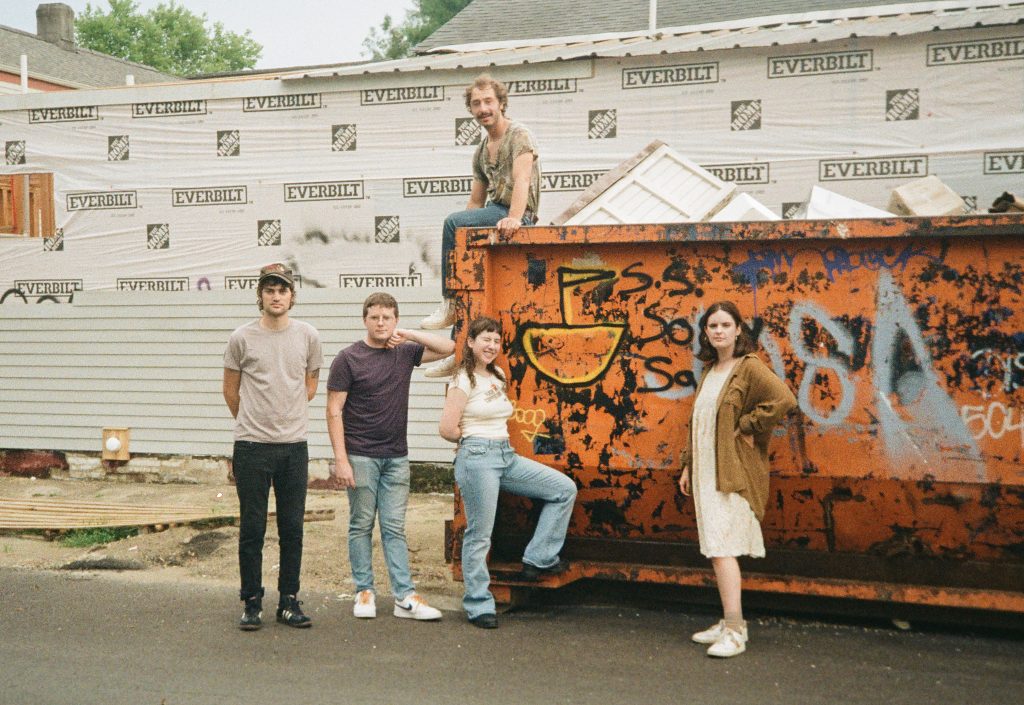 Wednesday
"a simple philosophy was formed in the carnival sideshow era, as soon as the main character in abullfight moved from horseback down to the ground: either you move or the bull moves you."COCAINE RHINESTONES, SEASON 2 EPISODE 6There's a moment in the second half of "Bull Believer" – at about 3:26 – where the entire song winces.Shuddering in shame, or embarrassment – six heavy, reverberating guitar strums and then a moment of quiet,processing what came before and bracing for what comes next. Songs from Wednesday tend to hang in this moment: the searing present, the intensity of it, the tiniest details electrified and details at the corner of your vision. The making of a memory that you know is about to become something that lives in the back of yourhead forever. These are the songs that Karly Hartzman writes: thoughtful and loud and painterly, sometimesfunny, sometimes tragic. Painfully human and somewhere in the chasm between short stories and memories.Or maybe it's just where humor and sadness meet, and make you into who you are. We are one way, then weadapt. We love a person, we watch them suffer. We know ourselves, and then we don't. And then the process starts again.
Wednesday is a band from North Carolina made up of guitarist/vocalist Karly Hartzman, guitarist MJ Lenderman, bassist Margo Shultz, drummer Alan Miller, and lap/pedal steel player Xandy Chelmis. Hartzmanwrites most of her songs from her bedroom floor in Asheville, NC. Nodding to Nineties skuzz, shoegaze, andcountry, the music is gauzy and heady, a gnarled wall of sound where Hartzman's voice and storytelling cutthrough the din. The band has long revered country lyricism – the dial in their car is often tuned to 105.5 TheOutlaw, the DJ with the wild-ass voice – and the distorted lap steel innovations Chelmis unleashes on "BullBeliever'' and elsewhere is an ode to the genre, to the music and imagery of the American south, the sprawl of the North Carolinian forests, a black bear darting through the yard during a barbecue with friends, a muggy summer and the impossible darkness only lit by lightning bugs when it's real late at night.
In an essay praising Twin Plagues, the project's critically-acclaimed third and most recent record, released in2021, writer and MacArthur fellow Hanif Abdurraquib aptly wrote:"I promise you the songs will be what grab you first, beyond any of my foolish high-level emotional theorizing or projections… The idea of the 'song' itselfis flexible in their hands, so much so that each song holds two, or three songs within."And "Bull Believer" captures this most fittingly – a sinewy and sprawling eight and a half minutes, two songsstitched together, chronicling the details that make up a memory. Hartzman is a collector, empathetic to random detritus of existence, and often saves ideas and fragments of what inspires her for when the moment is right."Bull Believer" is Wednesday's most reference-heavy song yet, the bull metaphor lifted from an episode of"Cocaine & Rhinestones," a podcast about the history of 20th century country music; the intro of the episode starts with a detailed history of bullfighting, and positions it as a metaphor for the Country great George Jones' various addictions.
The first half, "Bull," is a description of watching someone succumb to addiction and the desperation you feel inbeing helpless to find a reason worthy enough to stop them, while the second half, "Believer," dips into a memory of ultimate teenage sadness, an elegy for anyone who ever loved a shitty boy in the hazy glow of the television, of video games. It's an image from high school where you're drunk for the first time and it hits with araw emotional bite, the first time you really "let loose," and share your feelings outwardly in your friend's livingroom. It's tepid bath water, makeshift roadside monuments in rural North Carolina, the sound of wind whistling when you drive through a tunnel, the moment when lightning strikes and sky and ground are fleetingly connected. And the screaming, guttural refrain of "Finish him," how those experiences collide inside of bothyour memories and body, how they collect and make you into the person you are today.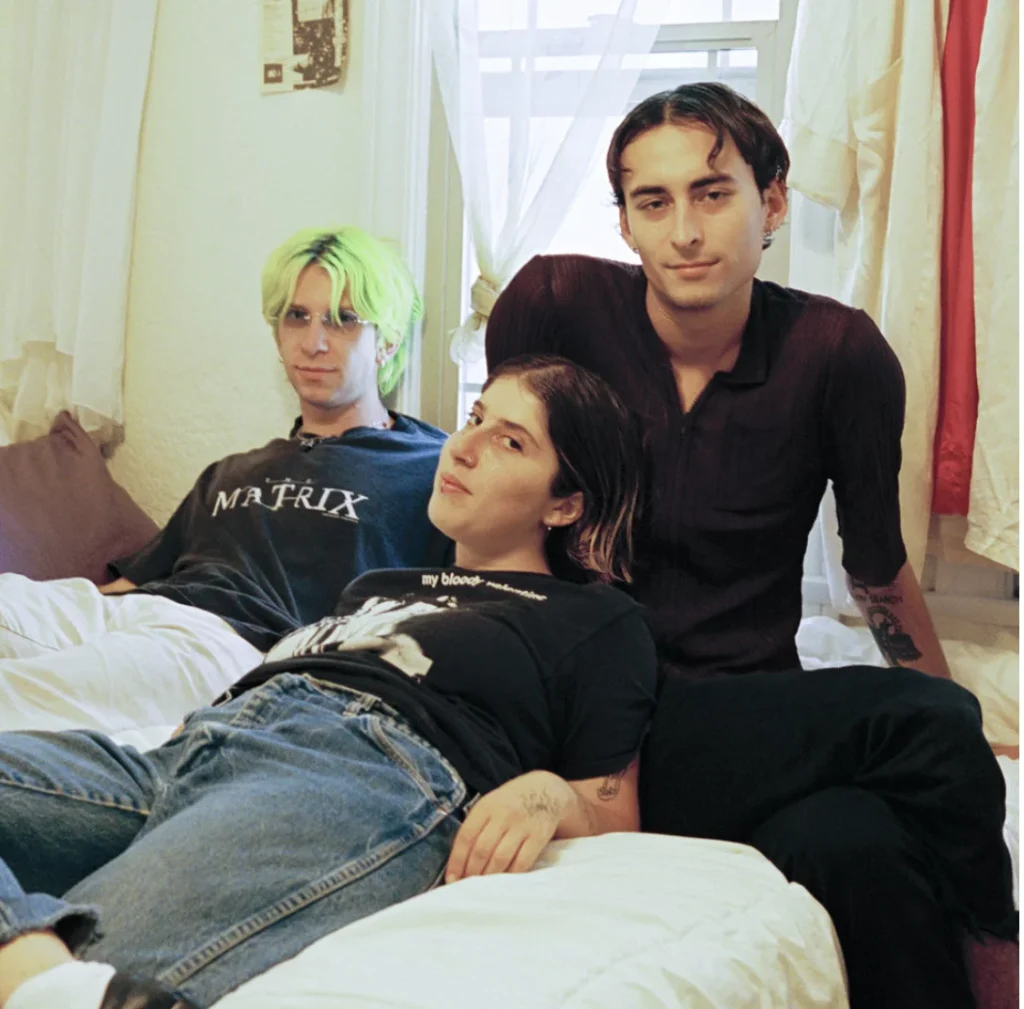 Cryogeyser