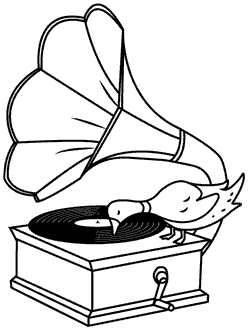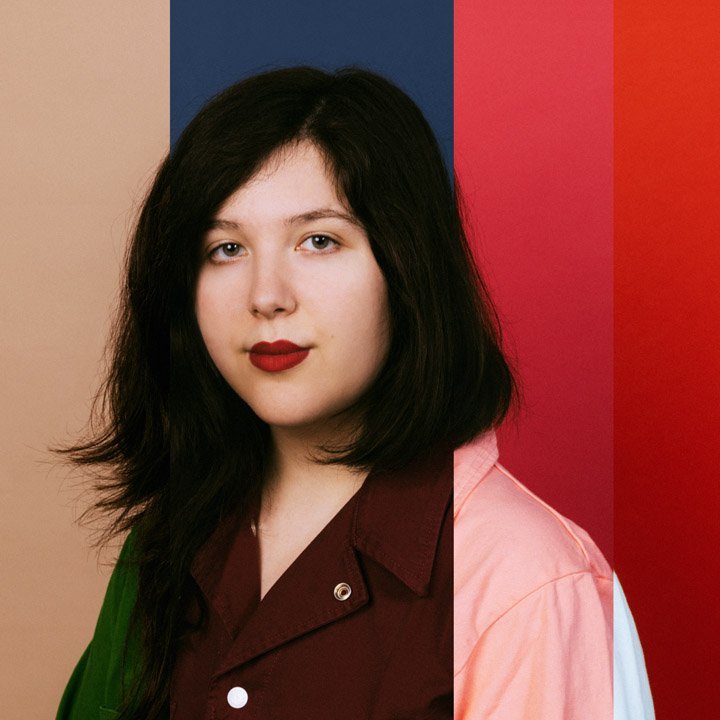 You said, "Don't go changing.
I'll rearrange to let you in
and I'll be your historian
and you'll be mine.
And I'll fill pages of scribbled ink,
hoping the words carry meaning."
Then one day, the motorcade,
covered in flower wreaths,
first in a big parade,
will come to take one of us away
leaving the other with plenty to read.
Lucy Dacus is done thinking small. Two years after her 2016 debut, No Burden, won her unanimous acclaim as one of rock's most promising new voices, Dacus returns on March 2 with Historian, a remarkably assured 10-track statement of intent. It finds her unafraid to take on the big questions — the life-or-death reckonings, and the ones that just feel that way. It's a record full of bracing realizations, tearful declarations and moments of hard-won peace, expressed in lyrics that feel destined for countless yearbook quotes and first tattoos.
"This is the album I needed to make," says Dacus, who views Historian as her definitive statement as a songwriter and musician. "Everything after this is a bonus."
She emphasizes that she does not take her newfound platform as a touring musician for granted. "I have this job where I get to talk to people I don't know every night," she remembers thinking on the long van rides across America to support No Burden. Realizing that she would have a dramatically expanded audience for her second album, she felt an urgent call to make something worthwhile: "The next record should be the thing that's most important to say."
The past year, with its electoral disasters and other assorted heartbreaks, has been a rough one for many of us, Dacus included. She found solace in crafting a thoughtful narrative arc for Historian, writing a concept album about cautious optimism in the face of adversity, with thematic links between songs that reveal themselves on repeat listens. "It starts out dark and ends hopeful, but it gets darker in between; it goes to the deepest, darkest, place and then breaks," she explains. "What I'm trying to say throughout the album is that hope survives, even in the face of the worst stuff."
Dacus and her band recorded the album in Nashville last March, re-teaming with No Burden producer Collin Pastore, and mixed it a few months later with A-list studio wizard John Congleton. The sound they created, with substantial input from multi-instrumentalist and live guitarist Jacob Blizard, is far richer and fuller than the debut — an outward flowering of dynamic, living, breathing rock and roll. Dacus' remarkable sense of melody and composition are the driving force throughout, giving Historian the immersive feel of an album made by an artist in full command of her powers.
The album opens with a striking three-track run. First comes "Night Shift," the only breakup song Dacus has ever written: "In five years I hope the songs feel like covers, dedicated to new lovers," she memorably declares. Next is the catchy, upbeat first single "Addictions," inspired in part by the dislocated feeling of life on the road and the lure of familiarity ("I'm just calling cause I'm used to it/And you'll pick up cause you're not a quitter…"), followed by "The Shell," a reflection on (and embrace of) creative burnout. There's nothing tentative about this opening sequence. Right away, it's clear that Dacus is on a new level of truth-telling and melodic grace.
Another key highlight is track five, "Yours & Mine" — "the centerpiece where the whole album hinges in on itself," Dacus says. Using a call-and-response format, she wrestles with the question of how best to participate in a community broken by injustice and fear while staying true to what one believes is right. "It's about realizing your power as a person, and deciding to do the less safe but ultimately more powerful move, which is to move physically forward — show up and march — and move forward politically," says Dacus, who began writing the song during the 2015 Baltimore Uprising against systemic racism.
Historian closes with two stunning songs: "Pillar of Truth," a heartfelt tribute to Dacus' late grandmother, and "Historians," which sums up the album's complex lessons about loss. "From the first song to 'Pillar of Truth,' the message is: You can't avoid these things, so accept them. There's ways to go about it with grace and gratefulness," she says. "Then 'Historians' says that even if you can say that, there's still fear, and loss is terrifying. You still love things, so it's going to hurt. But dark isn't bad. It's good to know that."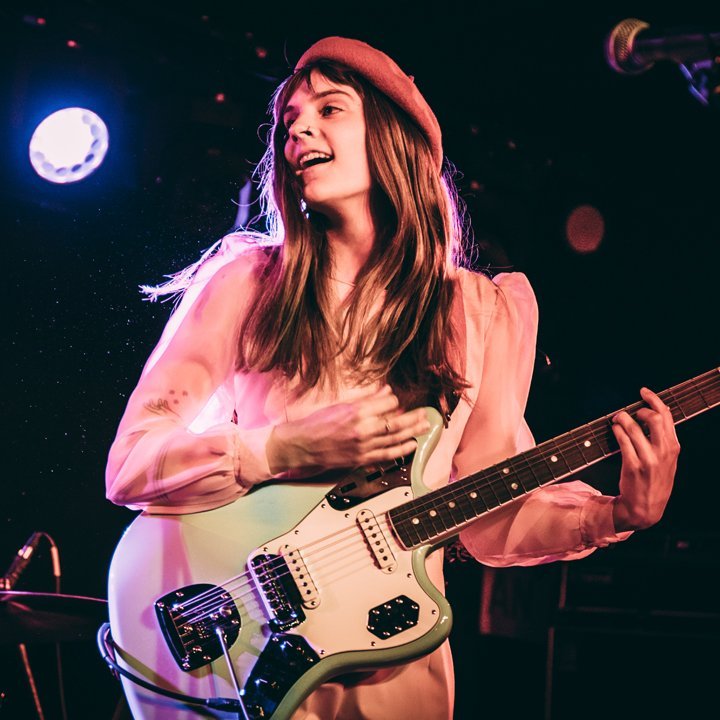 Liza Anne
"Growing up, people would always say I was too happy to be depressed, or too social to have anxiety," says Liza Anne Odachowski, the critically acclaimed songwriter better known these days by her stage name Liza Anne. "In their eyes, because I was one thing, I couldn't also be something else. I think we all exist in duality, though. I can be everything and nothing all at once."
Duality is at the core of Liza Anne's arresting new album, 'Fine But Dying,' her debut release for indie powerhouse label Arts & Crafts. Synthesizing the elegant sincerity of Angel Olsen with the wry lyricism of Courtney Barnett and the unapologetic candor of Feist, the music is both tough and vulnerable, bold and withdrawn, a helping hand and a middle finger. Firing on all cylinders with distorted alt-rock guitars and explosive drums one minute, hushed and delicate the next, it's an eclectic collection that reflects the messy complications of growing up in the modern age, as the 23-year-old grapples with the fallout of falling in love, reckons with the patriarchy, and stares down the panic disorder she refuses to let define her. 'Fine But Dying' is the sound of an artist taking total control of her life and her art, a proud misfit crafting an aggressively infectious kiss-off to an industry (and a society) that's tried to box her in from day one.
"Being a young woman playing music in Nashville, everybody had their opinions of who I should be and what I should do next," says Liza Anne, whose music is as decidedly un-Nashville as it gets. "They wanted me to be happier and softer and easier because people are conditioned to only experience women in entertainment as a force of goodness and kindness and light. But just because I'm a woman doesn't mean I have to be soft and happy and nurturing all the time. It's pretty inhumane to expect a human being to represent only one side of themselves. We embody too many contradictions."
'Fine But Dying' follows Liza Anne's self-released 2015 breakout album, 'Two,' which garnered more than 20 million streams worldwide. NPR praised the record's "deeply introspective" songwriting and "searing reflections," while Nylon called it "a stunningly somber album" and dubbed Liza an artist with the "keen ability to turn even the smallest of feelings into a sweeping song." The record earned her dates with Joseph, Margaret Glaspy, The Oh Hellos, and Bears Den, among others, as well as festival slots from ACL to Daytrotter Downs.
Though Liza Anne commands a stage like she was born to do it, a career in music was far from her mind as she grew up in the quaint, sheltered community of Saint Simons Island, Georgia. She discovered songwriting one summer at sleepaway camp, when a guitar class helped her realize that the notebooks she'd been filling with poetry and prose could be set to melodies. Raised in a deeply religious household, Liza's first taste of public performance came on Sundays when she served as a local worship leader, and though she's since moved on from the church, the experience proved to be formative for her.
"I learned at a very young age how to manipulate an entire room full of people to feel what I'm feeling," she says with a laugh.
When it came time to cut 'Fine But Dying,' Liza Anne brought both her band and her producer, Zach Dyke, to France's legendary La Frette studio, a 19th century mansion on the banks of the Seine. Dyke and Liza's recording chemistry had been undeniable since they first met during college in Nashville, and though Liza dropped out of school to tour full time, the pair's creative relationship continued to grow deeper and break new ground.
"Zach is my best friend and my magic charm," reflects Liza Anne. "Working with him just feels like working with your other arm or another part of your brain."
In a six-day whirlwind, they recorded eleven new songs that embodied the raw energy and tense emotion that Liza Anne had long carried in her head but never yet captured on tape.
"This is my 'woman at her wildest self' album," she says. "It's a place for me to express all of the things about womanhood and the human condition that I was experiencing without fear of feeling like I'm 'too much' or 'not enough.' People used to talk about my music in such sweet terms, but they weren't sweet things that I was going through. With this record, I'm not sugarcoating anything any more."
On album opener "Paranoia," Liza Anne weaves together lilting pop sensibilities with moments of frenetic release as she confronts insecurity and doubt. The result is an addictive, Cranberries-meets-St. Vincent gem, and it proves to be a perfect entry point to an album unafraid to bare the multitudes it contains. Liza's crystalline voice is alternately beguiling and jarring as she sets her distress to music on "Panic Attack," sends up the hollow phoniness of southern hospitality on "Small Talks," and sneers and snarls her way through the third-wave feminist anthem of "Kid Gloves." On the gentle but bruising "I'm Tired, You're Lonely" she channels the eerie beauty of Jeff Buckley, while "Closest To Me" is a reverb-soaked look in the mirror, and "Control" faces off against some of the darker voices in her head.
"There are moments in the song 'Control' that question what it feels like to be in love," says Liza Anne. "The whole album is really a catalog of my first few years of falling in love with someone but doubting I had the capacity to actually do it."
'Fine But Dying' proves that Liza Anne is a woman with the capacity to do far more than she'd ever given herself credit for. By casting off the restrictions of who and what she "should" be, by writing with unrepentant emotion and without concern for the constructs and confines of "femininity," she was able to discover her truest self and create an album of incredible power and vision, one that fully reflects the rich duality of its author.
"This album gave me space to find my voice," says Liza Anne. "In the end, I always want to make art that's provocative and that challenges the stereotypes of what women are supposed to be or how they are usually experienced. Songwriting isn't just fun for me, it's necessity. It's my way of escaping my body and inhabiting it at the same time."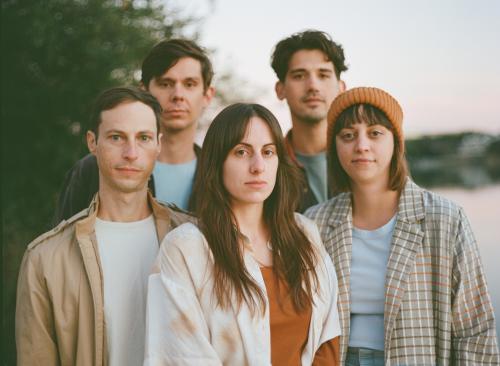 Sun June
Sun June makes regret pop in Austin, Texas.
Laura Colwell and Stephen Salisbury formed the band while working long hours in director Terrence Malick's editing rooms, practicing in the office whenever Malick was out of town.
 They worked with Dan Duszynski (Cross Record; Loma) and fellow Malick alum Will Patterson (Sleep Good) on a set of demos before solidifying the current line up of Michael Bain on guitar, Sarah Schultz on drums, and Justin Harris on bass.
 In 2017 they began working on Years with Evan Kaspar at Estuary Recording Facility, recording live to tape. Tony Presley of the Austin label Keeled Scales was living above the studio at the time, and first heard Sun June through the floorboards.
Years was released on June 15, 2018 via Keeled Scales, home to kindred talent like Julia Lucille, Big Thief's Buck Meek and more. So far they've released a music video for "Young," a thoughtfully thumping visit with the past that found its way onto reputable playlists like Fresh Finds and NPR's Staff Picks, and one for "Discotheque," an equally resonant reminiscence picked up by New Indie Mix and YouTube's taste-making Coffee Shop Blend. Their third single, "Slow Rise II," premiered on Consequence of Sound, and their fourth, "Records," premiered on NPR.org. 
Years is a we've-been-broken-up-a-long-time record. It explores how loss—of friends, family members, and partners—evolves over time. But its ten songs aren't weighed down or overly dour. Layered vocals and warm guitar lines float over simple structures, and no sound is overly polished or processed. 
The band has been touring extensively on the record, and in March 2019 they released Younger, a four song companion piece to the debut. It features new songs "Monster Moon" and "NYC" along with two Years demos. They're now at work on their second record.