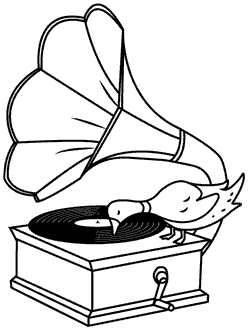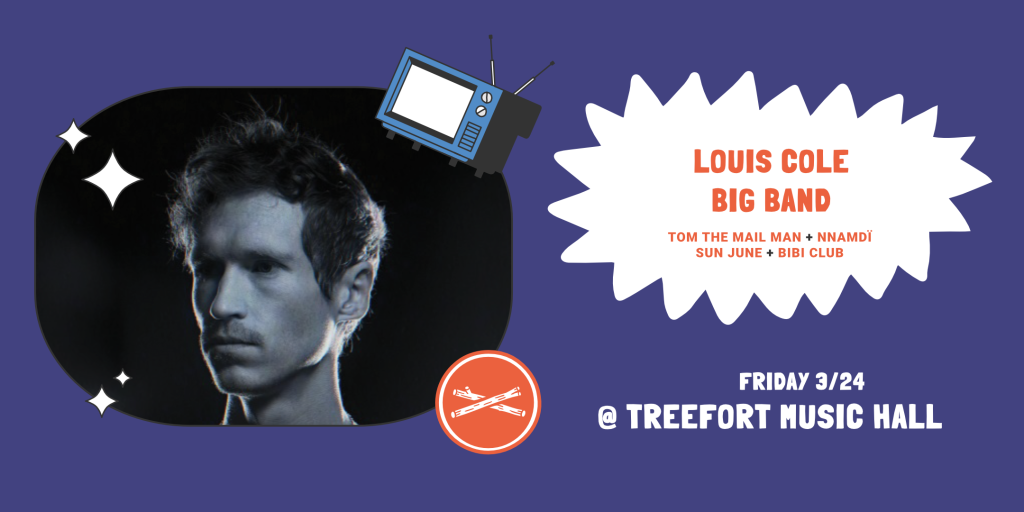 Treefort Music Fest Presents
LOUIS COLE BIG BAND
Tom The Mail Man
NNAMDÏ
Sun June
Bibi Club
Friday, March 24th
at TREEFORT MUSIC HALL
$30
5:30pm doors / 6:20pm show
ALL AGES
Free with Treefort wristband.
All tickets are General Admission.
#treefort11 | March 22-26, 2023
- FULL FESTIVAL LINEUP: www.treefortmusicfest.com/lineup
- DOWNLOAD APP: www.treefortmusicfest.com/app
- FULL FESTIVAL PASSES: www.treefortmusicfest.com/tickets
- FAQ: www.treefortmusicfest.com/faq
- NEWS: www.treefortmusicfest.com/news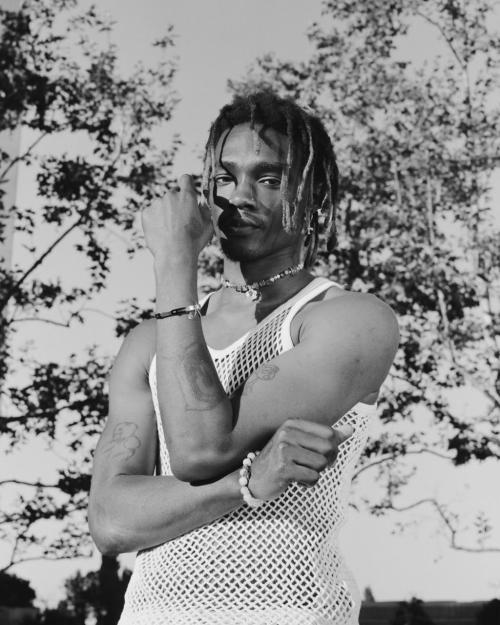 Tom The Mail Man
Tom The Mail Man is from Monroe, Georgia, a country town about an hour outside of Atlanta. He's a multi genre artist who emphatically avoids a label to his music, instead focusing on creating a world for his fans to come together as one community. Tom has been in press pieces from Pigeons and Planes, Lyrical Lemonade, Paper Magazine, and Uproxx. He's also crushed performances at Life is Beautiful and Rolling Loud, with a headline tour run in 2022 which featured a sold Los Angeles show at The Echo. To close out 2022, Tom will go on tour with Jack Kays starting October.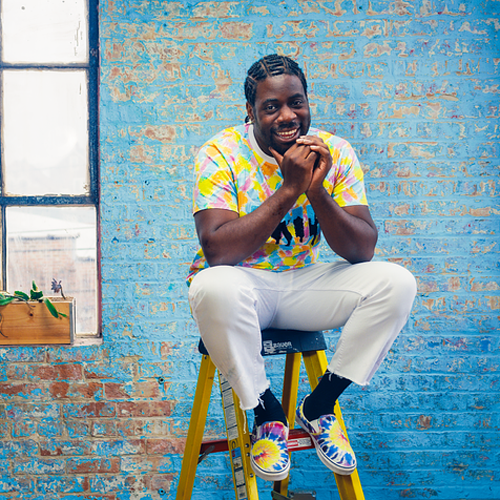 NNAMDÏ
NNAMDÏ is a multi-instrumentalist, songwriter, producer, and one of Chicago's most beloved indie artists. He set a blistering pace in 2020 with his critically acclaimed genre-fusing LP Brat which earned him notable accolades from NPR, the New Yorker, Fader, Pitchfork, the Chicago Reader, the Chicago Tribune (which named him 2020 Chicagoan of the Year) and many more. A pummeling punk follow-up less than two months later came via the EP Black Plight, followed by Krazy Karl, a frenetic jazz full-length tribute to Looney Tunes composer Carl Stalling. In 2021 he released a skittering electronic EP called Are You Happy. On October 7, 2022, NNAMDÏ released an expansive new LP called Please Have A Seat on Secretly Canadian / Sooper Records. He is the co-owner ofthe Chicago indy label Sooper Records, and has toured with the likes of Wilco, Sleater-Kinney, black midi, Jeff Rosenstock, Speedy Ortiz, Do Make Say Think, and more.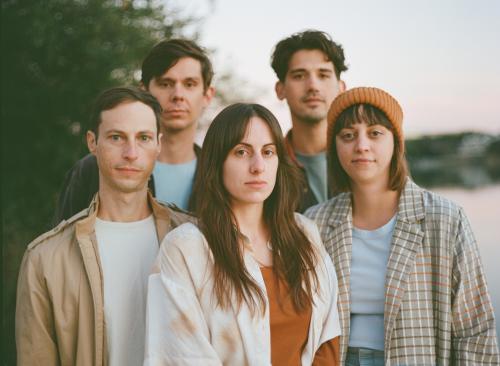 Sun June
Sun June makes regret pop in Austin, Texas.
Laura Colwell and Stephen Salisbury formed the band while working long hours in director Terrence Malick's editing rooms, practicing in the office whenever Malick was out of town.
 They worked with Dan Duszynski (Cross Record; Loma) and fellow Malick alum Will Patterson (Sleep Good) on a set of demos before solidifying the current line up of Michael Bain on guitar, Sarah Schultz on drums, and Justin Harris on bass.
 In 2017 they began working on Years with Evan Kaspar at Estuary Recording Facility, recording live to tape. Tony Presley of the Austin label Keeled Scales was living above the studio at the time, and first heard Sun June through the floorboards.
Years was released on June 15, 2018 via Keeled Scales, home to kindred talent like Julia Lucille, Big Thief's Buck Meek and more. So far they've released a music video for "Young," a thoughtfully thumping visit with the past that found its way onto reputable playlists like Fresh Finds and NPR's Staff Picks, and one for "Discotheque," an equally resonant reminiscence picked up by New Indie Mix and YouTube's taste-making Coffee Shop Blend. Their third single, "Slow Rise II," premiered on Consequence of Sound, and their fourth, "Records," premiered on NPR.org. 
Years is a we've-been-broken-up-a-long-time record. It explores how loss—of friends, family members, and partners—evolves over time. But its ten songs aren't weighed down or overly dour. Layered vocals and warm guitar lines float over simple structures, and no sound is overly polished or processed. 
The band has been touring extensively on the record, and in March 2019 they released Younger, a four song companion piece to the debut. It features new songs "Monster Moon" and "NYC" along with two Years demos. They're now at work on their second record.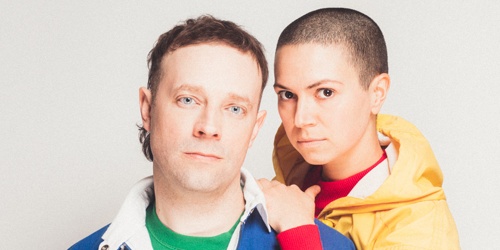 Bibi Club
Like a song through an open window, it feels like we've been waiting a long time for Le soleil et la mer. The debut release by Bibi Club, aka real-life lovers Adèle Trottier-Rivard and Nicolas Basque, is sun-kissed and wave-washed, shimmering and chic, a bilingual party overdue after two years that have felt (to everyone!) like winter. "Il est tôt, il est tard / Le vent est doux," Adèle sings over a shining, opalescent beat (It is early, it is late / The wind is soft): a sound like a heart coming back to life, two feet skipping into shoes and out the door, toward the future. She's been singing for years, including with Nico's band Plants & Animals, but Le soleil et la mer is her radiant coming-out: the announcement of a project that steps from the home and onto a stage, where Adèle can fully be herself. The pair named themselves "Bibi Club" for the discothèque in their living-room, where the couple's bibis—their loved-ones—come and dance. With kids at home, Nico and Adèle had to sneak away to make music: five minutes here, two hours there. Accordingly, their songs imagine that a family's everyday enchantments might be loaned to the dancefloor, to the nighttime, to a place that's still thumping as the day breaks. Throughout Le soleil et la mer, Adèle and Nico set out to create music that is intimate, honest, sparkling with an energy that animates even its quiet moments—and inspired by artists as diverse as Stereolab, Suicide, Alice Coltrane, and Tirzah. It's a sound as ready for revels as it is for rainy days. Bibi Club will remind you: if it's not sunny here, it's sunny somewhere. Bibi Club's debut album came out August 26, 2022 via Secret City Records.