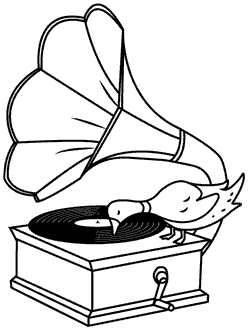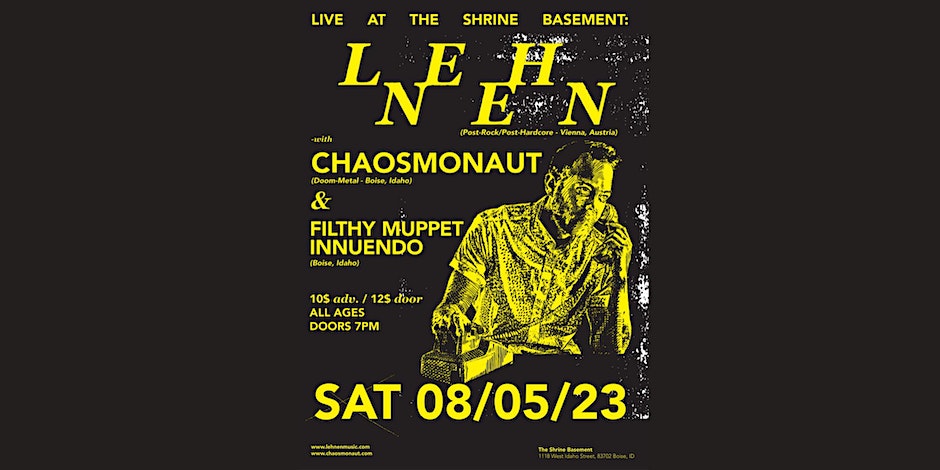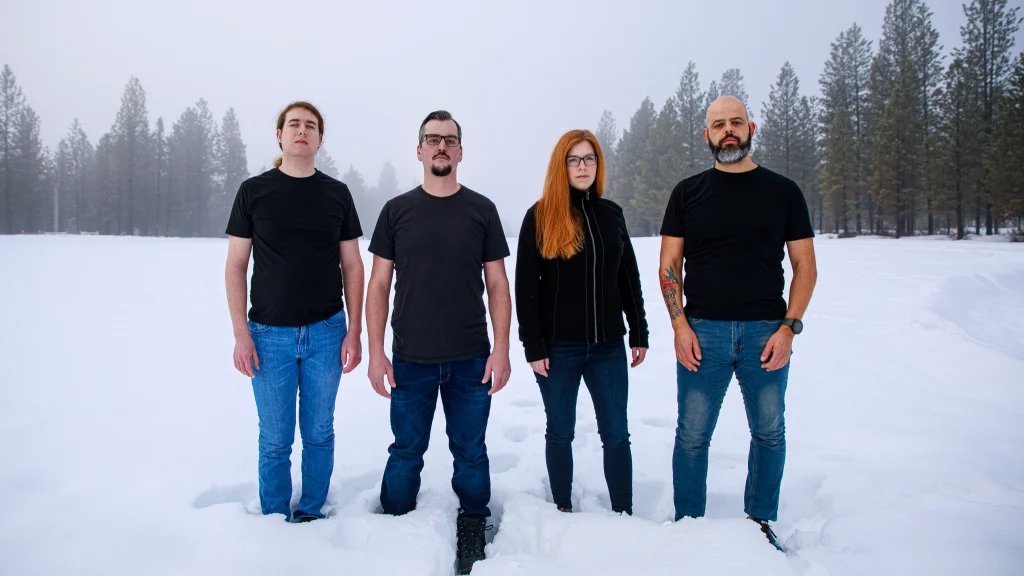 Chaosmonaut
Chaosmonaut is a Boise, Idaho based Doom Metal band committed to incorporating musical influences ranging from classic Doom staples such as Yob, Bongripper and Earth, to anything and everything else including jazz, opera, and classic progressive rock acts such as Yes. Each member brings a diverse and unique musical history that is blended together in the band context to make a truly unique sound. Chaosmonaut explores various themes particular to each piece they have written. For Passion Aggression that theme is the intrinsic need to create artistic pieces in opposition to all the forces trying to convince creatives that art is meaningless, fake, or trivial. Each member's passion and experience is celebrated and explored within the 35 minute expression of love for art. Pulling from a myriad of influences, this track ranges between doom metal, black metal, psychedelic and progressive rock.
Chaosmonaut has played the past two Treefort Music Festivals; this is Idaho's largest music festival which prides itself on providing opportunities to performers of all sounds. During one performance a crowd member let us know that their smart device told them that their heart rate increased to levels of high exercise, borderlining on concerning. Another crowd goer loudly proclaimed "OH MY GOD" after being obliterated with a wall of distortion. Chaosmonaut are sometimes described as weird due to non-conventional song arrangements and instrument layout. Their goal is to use every musical tool at their disposal to express specific feelings and emotions in a way that is not constrained by time or style, while still being uniquely identifiable to the band. As a result, much of their work consists of albums that are a single song exploring the depths of particular concepts. They have shared the stage with a variety of artists that share the same non-conventional stylings, including Telekinetic Yeti and The Body.
Passion Aggression is the first studio recording from Chaosmonaut. This is also the first piece of music with the current line-up which added new vocalist Rebecca Irwin and additional drummer Jake Anderson, and also features Brandon Walker of Ghorot as guest harsh vocalist. As it is one song over 30 minutes long, they are trying to show that music does not need to be limited to a narrow, genre-defined structure and can explore various territories and still have a cohesive sound. If nothing else, this should be a unique listening experience, the culmination of an expanding number of influences into a singular expression of emotion and art.
Chaosmonaut is:
Joe Turmes (guitar/bass/samples/vocals)
Joey Turmes (percussion/guitar/vocals)
Jake Anderson (percussion/vocals)
Rebecca Irwin (vocals)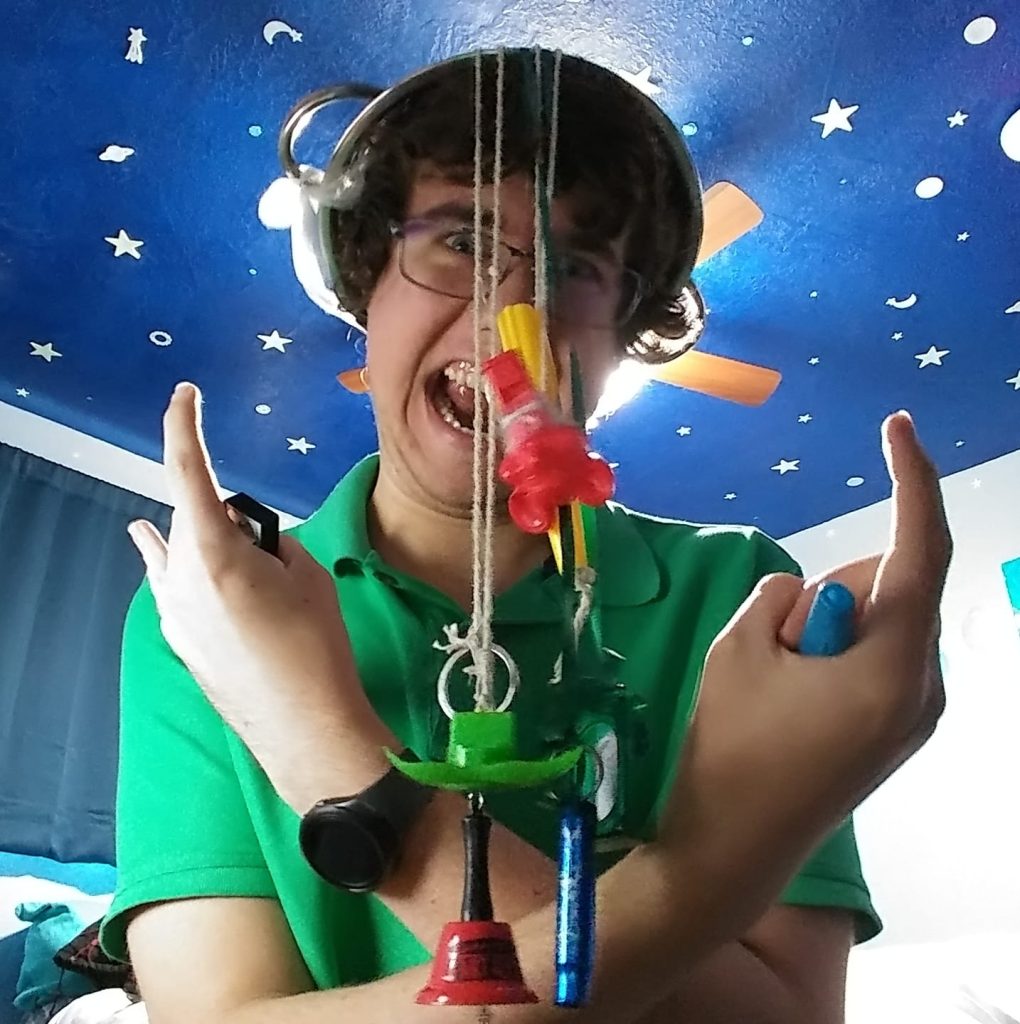 Filthy Muppet Innuendo