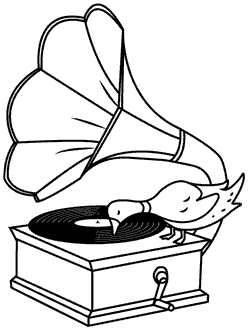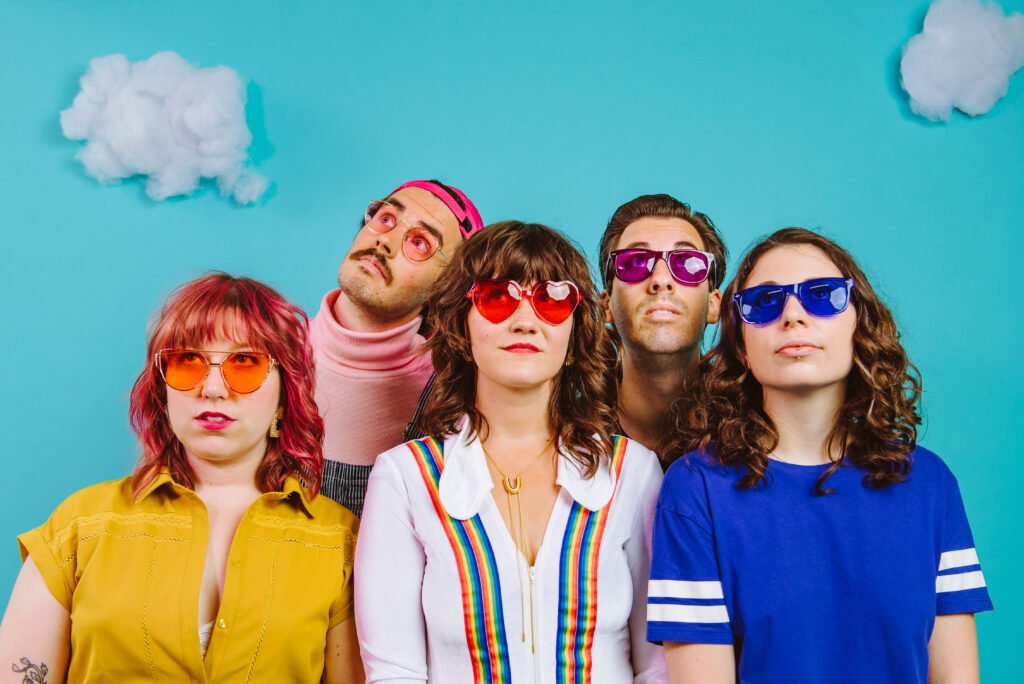 Described by NPR Music as joyous folk pop, Kuinka "laces modern folk and Americana with an electronic jolt, waltzing along the grooved edges of dream-pop, synth-pop, and Brooklyn's mid-aughts guitar-rock revival" (Vanyaland). Their genre-defying music features several different lead singers, four-part harmony, and eclectic instrumentation including cello, banjo, ukulele, and synthesizers. For all of their sonic experimentation, the Seattle quintet songs and live shows are linked by an infectious energy that remains present in everything they do. Their new full-length album Shiny Little Corners is out now.
"Kuinka crafts songs that are engaging and original with a proper amount of established canon and innovation. Stories are laced through the lyrics, there are celebrations as well as lamentations—there is synth and cello! It is such a wonderful thing to hear a sound you've adored for so long ameliorated like this, with nothing missing, only new possibilities added to the mix." -Paste Music & Daytrotter
"Seraphic vocals bookended by ukulele, cello, and heavy percussion will leave you feeling giddy and glad to be alive." -The Stranger
Kuinka is:
Nathan Hamer // ukulele, vocals + mandolin
Zach Hamer // lead guitar, vocals + harmonica
Michelle Nuño // drums
Jillian Walker // cello, synthesizer + vocals
Miranda Zickler // vocals, synthesizer, banjo, rhythm guitar

Far Out West
Portland-based Far Out West strikes a relentlessly engaging balance between funk-infused rock and a jazz-informed collaboration, making them stand out as one of Portland's most creative electric quartets to groove their way across the West Coast in recent years. Since the band's inception in 2016, their high energy performances and upbeat instrumentation continue to raise the spirits of their audiences, one sensational beat at a time.
Following the release of their debut EP, The Good Fight (2018), the group began a residency at local club The Goodfoot Lounge. Since then, the band has completed several regional tours, with performances at notable festivals like Northwest String Summit, Juniper Jam, 4 Peaks Music Festival and the Beltane Music Festival. Throughout this time they also shared stages with heavy-hitters Becca Stevens, Jeff Austin Band, Dirty Revival, World's Finest, and Jelly Bread. The group completed a live trio recording session at Fremont Recording Studio in early 2020, where they captured a handful of fresh material to tape.
Propelled by the compositions of guitarist and vocalist Liz Chibucos, Far Out West has developed a new repertoire of songs that branch out from the groups' previous bluegrass influence and lean into the grounded wildness of freewheeling jazz-rock. Their psych-funk outlet harnesses rich, melodic motion and fresh improvisation. Through intentional use of space and rhythm, Far Out West integrates groove-oriented bass & percussion with smoking solos and robust, sultry vocals, a medley that's sure to tell a story as vibrant as it is nuanced.